Where is research carried out?
STRATEGIC RESEARCH GROUPS
Strategic Research Groups are part of a model that focuses scientific activity on priority areas, which direct their efforts in solving problems relevant to society, this through a research-action model: "Research that transforms lives", based on an ecosystem of collaborative, interdisciplinary and open innovation. Each group includes teachers, researchers, undergraduate and postgraduate students and international researchers.
The Research Projects that are Transforming Mexico
These projects solve priority needs for society, through important components of innovation that contribute to the solution of problems. These projects have robust research, experimental design and applied research. The researchers involved in these projects belong to different areas of knowledge.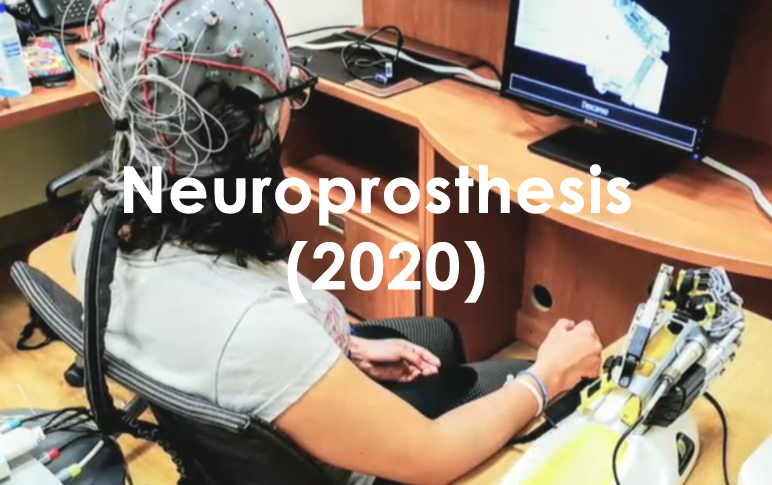 close
Neuroprosthesis for the recovery of mobility
Researchers involved in this project develop new communication and mobility recovery technologies, or neuroprostheses, based on brain-to-brain interfacescomputer, an emerging technology that offers a new non-mmuscular communication channel for people with partial or complete mobility limitations. In this way, the prosthetic device is controlled and/or actuated by the same patient using exclusively his mental intention.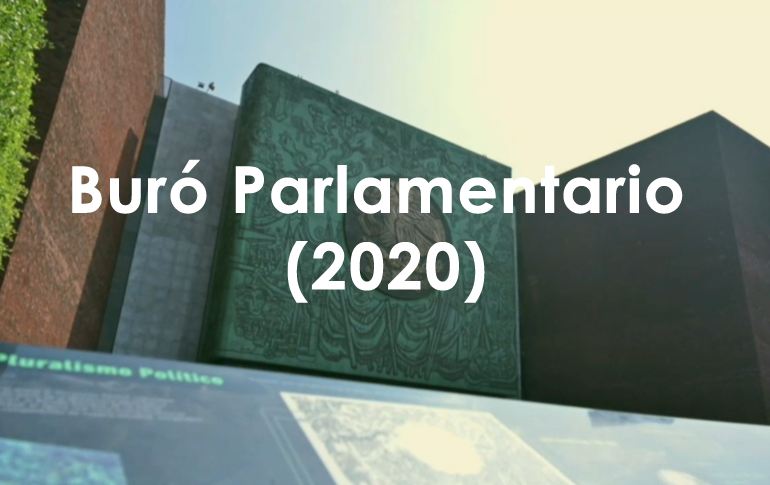 close
Buró Parlamentario
Buró Parlamentario is a digital interface that links citizens with their representatives in local and federal government in real time. Whether on the Internet portal or via the mobile app, Buró Parlamentario makes it possible for every citizen to know who their most important political representatives are on a single screen.
The information provided by the interface contains aspects such as trajectory, political party, performance and relevant news about previous or future actions.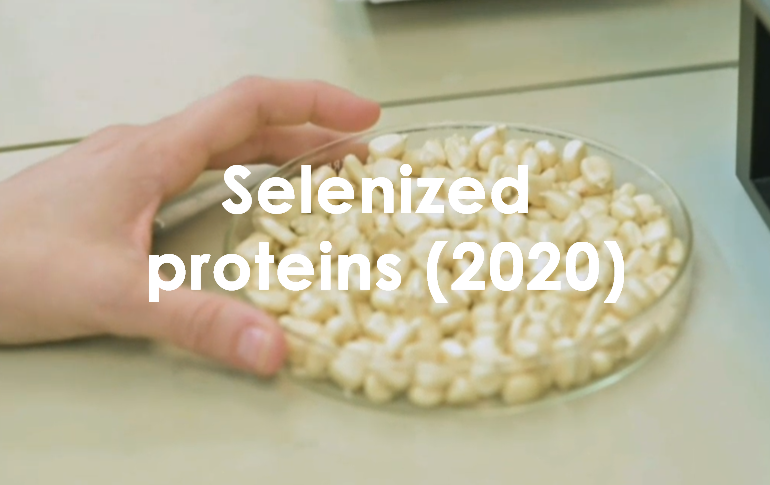 close
Selenized proteins
More than 70% of the deaths currently suffered by the Mexican population are caused by chronic degenerative diseases (such as metabolic syndrome, diabetes, hypercholesterolemia, hypertension) and cancer.
This project consists of the development of bread and corn tortillas with modulated concentrations of selenized proteins, which are antioxidants and prevent oxidative stress, which is the main cause of these diseases.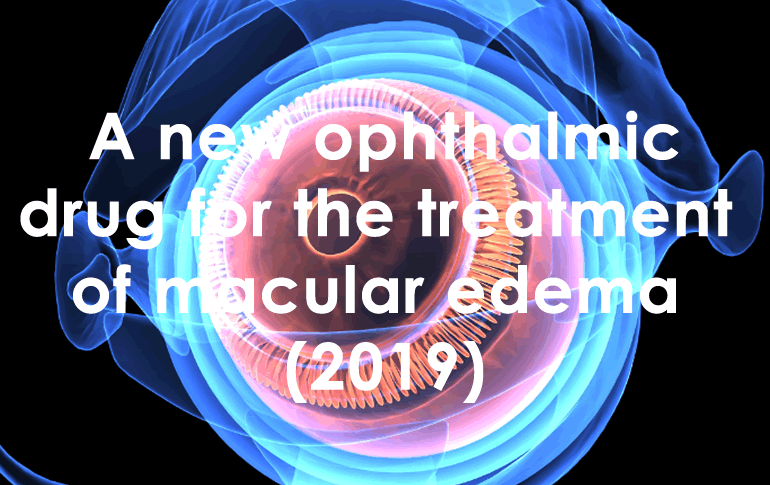 close
A new ophthalmic drug for the treatment of macular edema (2019)
The project consists of the development of an ophthalmic drug for the treatment of diabetic and non-diabetic macular edema, which can cause vision loss, by means of a non-invasive platform, reducing risks for the patient.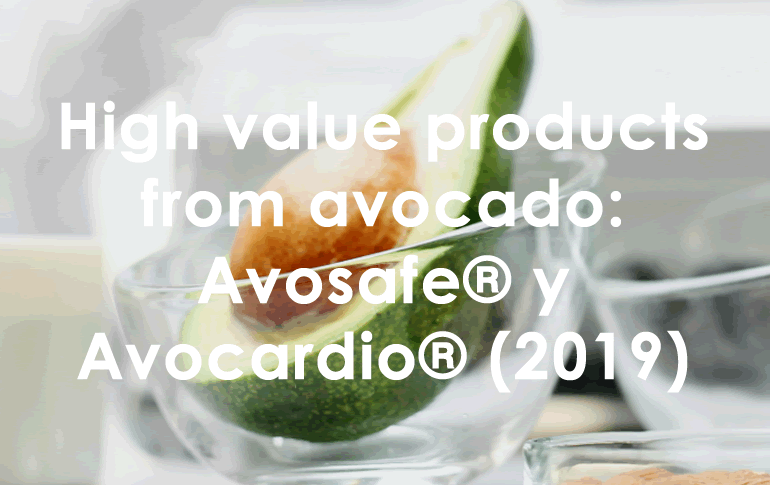 close
High value products from avocado: Avosafe® y Avocardio® (2019)
The project discovered avocado molecules, such as acetogenins, which have antibacterial and antimicrobial properties and which served as the basis for the development of Avosafe® and Avocardio® products, with large applications in the pharmaceutical and food industries. In addition, it has also proven the antithrombotic properties of avocado, which can help prevent heart attacks and embolisms.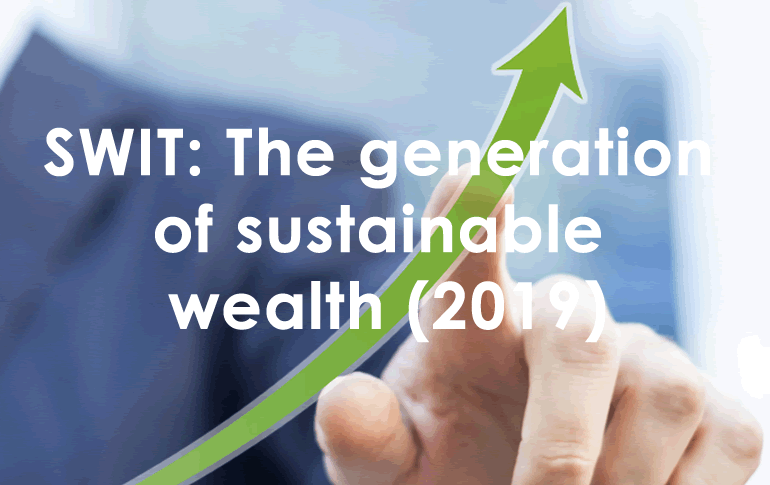 close
SWIT: The generation of sustainable wealth (2019)
The SWIT Model (Sustainable Wealth creation based on Innovation and enabling Technologies) aims at articulating the biosphere's three major dimensions: economic, social (human) and environmental. The idea is to generate wealth for a region through projects that are environmentally recoverable, socially responsible, and economically viable.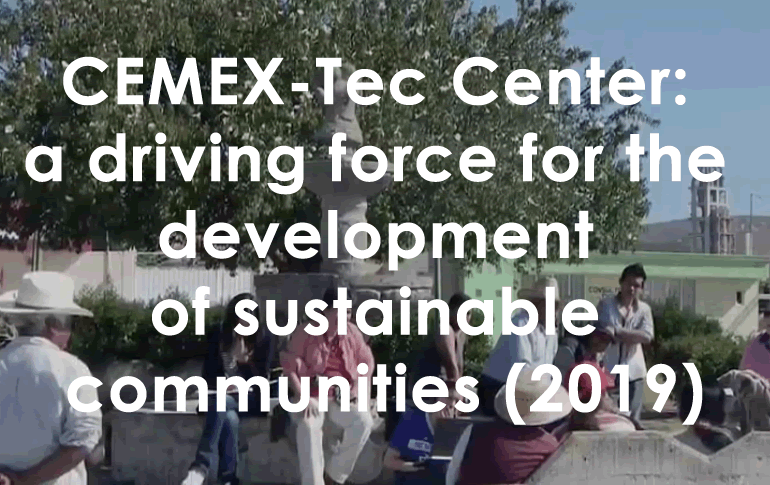 close
CEMEX-Tec Center: a driving force for the development of sustainable communities (2019)
The CEMEX-Tec Center is an alliance whose purpose is to collaborate in synergy to drive Mexico's urban and rural communities toward better living conditions, promoting their all-round development with a vision of sustainability. This project addresses all aspects of human development from the social, economic, and environmental perspectives, the three pillars of sustainability.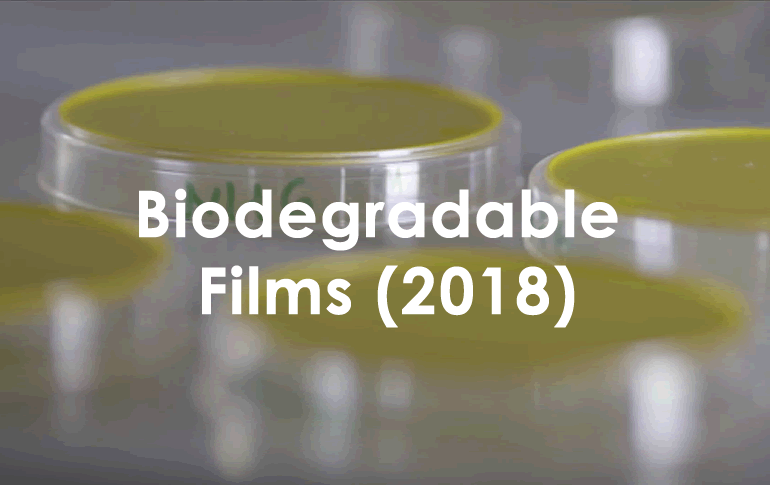 close
Biodegradable Films (2018)
The research team developed a system capable of turn the peel from different fruits like orange, grapefruit and mango in a film that can substitute the traditional synthetic polymer films and packages used till now in many type of products. With this contribution, the academics seek to reduce and control waste, and improve the environmental damage.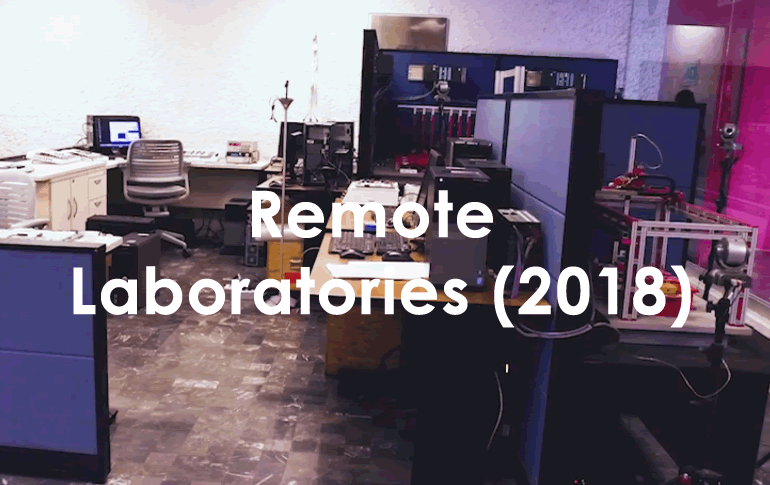 close
Remote Laboratories (2018)
Manuel Macías is the leader of this project of Tecnológico de Monterrey, which have the objective of incentive and implement distance education through the creation of three remote labs. These labs assure access to physical resources no matter where the students are. One of them are focus in engineering students, another one is a remote open access and massive use platform, and the third one is oriented to researchers.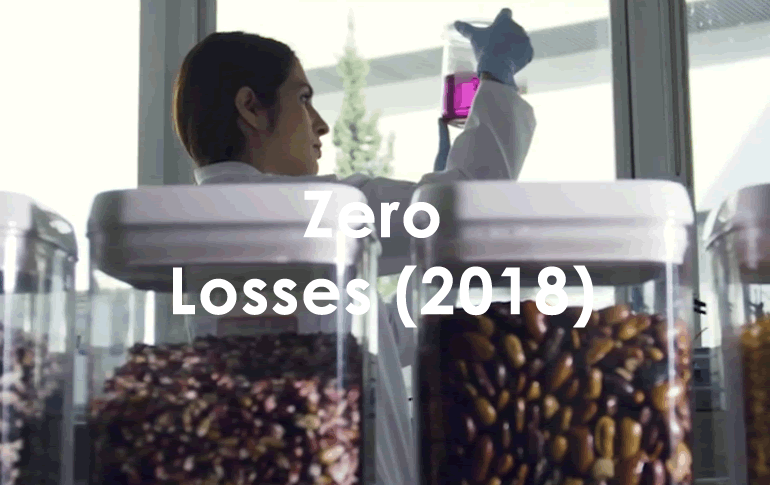 close
Zero Losses (2018)
Every single year, only in México 20,4 millions of food tons are wasted. This situation seeks to be reversed with the collaboration of governments, private industry and NGOs. The project Zero Loss, leadership by Tecnológico de Monterrey research Silverio García Lara, is working already in develop innovative strategies like intelligent containers, post-harvest technologies and climate information services to assure and increase the productivity in a sustainable way.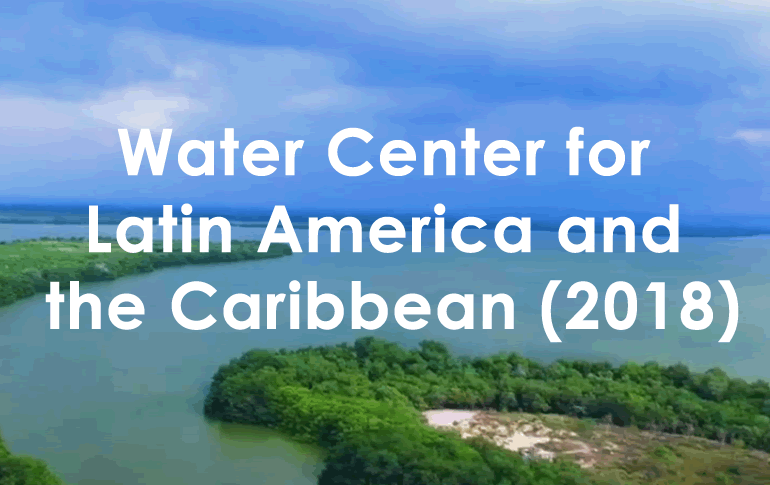 close
Water Center for Latin America and the Caribbean (2018)
As an initiative of Tecnológico de Monterrey, Femsa Foundation, and inter-American Development Bank, in 2008 these center where created with the objective of conducts research and provides consulting for generating and disseminating knowledge in areas such as processes and hydric gestation, analytics, quality and treatments and environmental geo processes.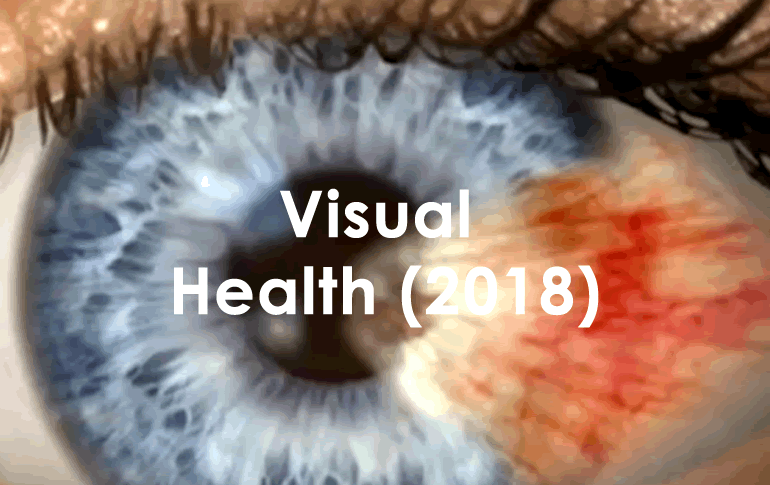 close
Visual Health (2018)
The research team integrated by Judith Zavala, Jorge Valdez and Víctor Manuel Treviño, from Tecnológico de Monterrey Medicine School, work on a biopharmaceutical for pterygium treatment. This condition promotes the rare growth of ocular conjunctiva and till now, this condition is only treatable with surgery, but this group of Mexican experts have done important improvements in the develop of a new alternative procedure based in Siempre viva plant.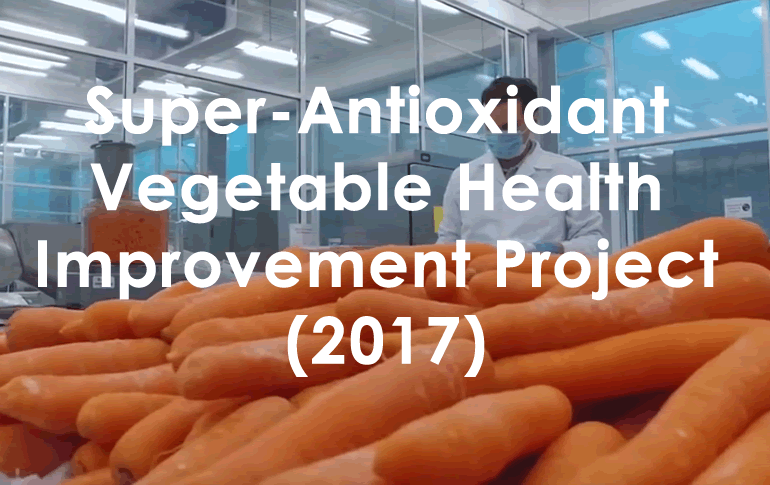 close
The Super-Antioxidant Vegetable Health Improvement Project (2017)
The principal cause of death in México is related with obesity, diabetics, cardiovascular diseases and hypertension caused for lack of prevention strategies.
One action to prevent these diseases is increase the ingest of antioxidant compounds that can be present in vitamins and nutritional supplements, but also in their natural state, in the vegetables.
Research professor Daniel Alberto Jacobo Velázquez, and the research group "Bioprocesses and Synthetic Biology" are working in a simple and low cost process that increase the vegetables nutraceuticals compounds concentration.
This method is simple and easily done to prevent chronic degenerative diseases.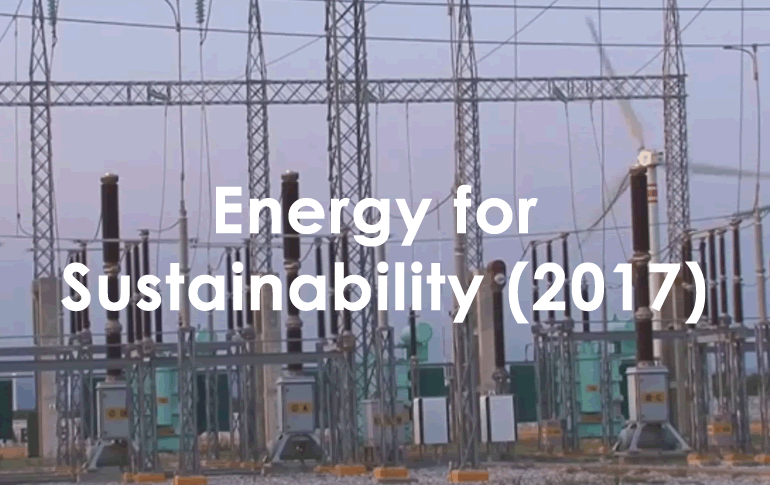 close
Energy for Sustainability (2017)
The research in Tecnológico de Monterrey is oriented in different strategic areas, one of them is Energy.
The purpose of educate technicians and experts in México made possible an alliance between Tecnológico de Monterrey, Secretaría de Energía and Conacyt to create a project that improve the education in Energy.
This is the Binational Laboratory for Technological Formation, presented in 2016 by Pedro Joaquín Coldwell, Energy Secretary; Enrique Cabrero, Dean of Conacyt, and David NoelRamírez, Head dean of Tecnológico de Monterrey. This laboratory integrates infrastructure, development and human resource training to transform energy into a sustainable energy.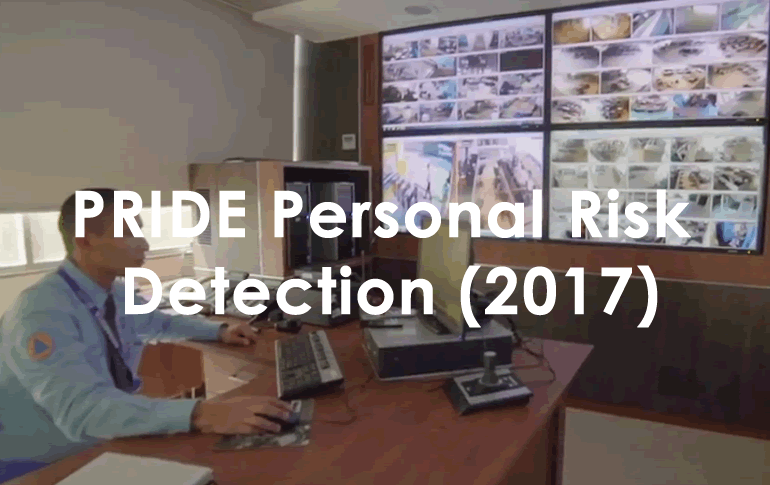 close
PRIDE Personal Risk Detection (2017)
Recipe help in a risk or danger situation thanks to body and space signs emitted from ourselves isn't science fiction anymore. Research professor Luis A. Trejo Rodríguez and another "Machine Learning" Group professors are developing a mobile device software that generate automatic alerts in a risk or danger situations like kidnappings or natural disasters, and guaranteed a quick response from the in charge authorities.
This device born after another project named ELISA (Emergencia, Localización y Asistencia Inmediata) that operate since 2011 in Tecnológico de Monterrey, Estado de México and JM Sequirity business.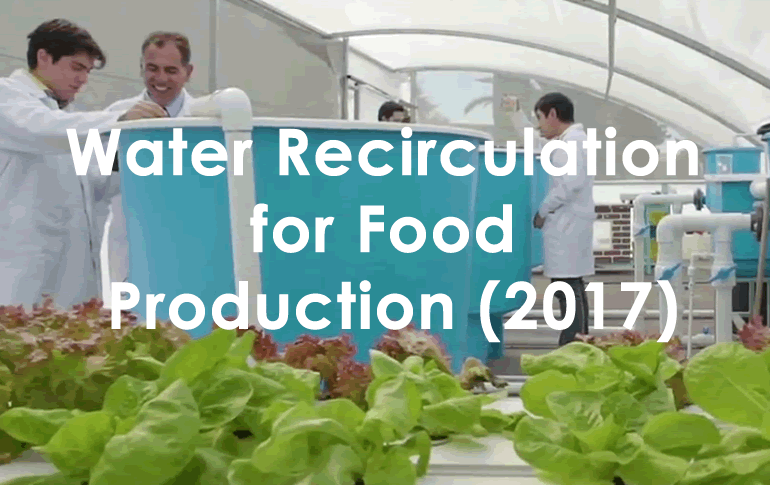 close
Water Recirculation for Food Production (2017)
Rigoberto Engel Ugalde, Aida Malpica Sánchez and Ezequiel Hernández Salas, from Water Science and Technology Research Group developed a process to recirculate water in an indoors agriculture and aquaculture model to increase sustainable development. They integrate a hydroponic system of aquaculture and biological nitrification in artificial greenhouses of 240 square feet where they canproduce vegetables and rise some kind of fish using interconnected systems that reuse and move water from one device to another.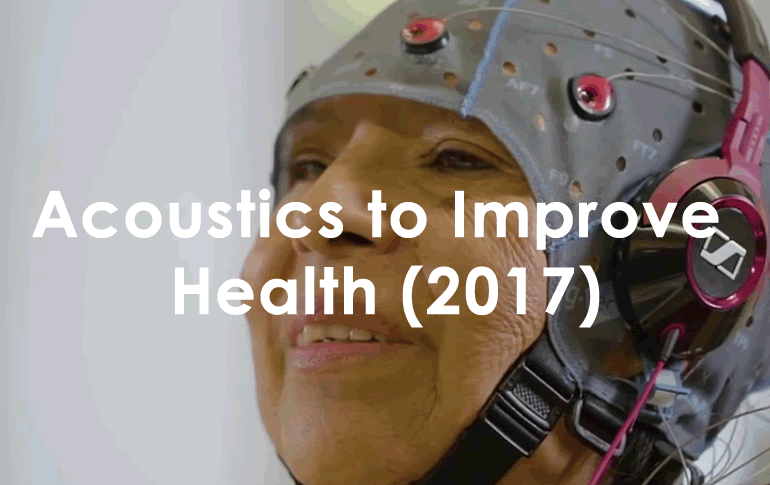 close
Acoustics to Improve Health (2017)
Tinnitus is an ear disease that affects thousands of Mexicans, mostly elders. It´s a constant buzz that affect their quality of life, cause sleep disturbance, reduce their work capacity, and even could cause psychiatric problems.
One of the treatments for this disease is the use of acoustics therapies. Professors Luz María Alonso Valerdi and David Isaac Ibarra Zarate had developed a method to treat this suffering. With this project they are able to evaluate in short and medium term, with an electroencephalogram, the results, the benefits or non-benefits of acoustics therapies, and determinate if that therapy is the best option for them.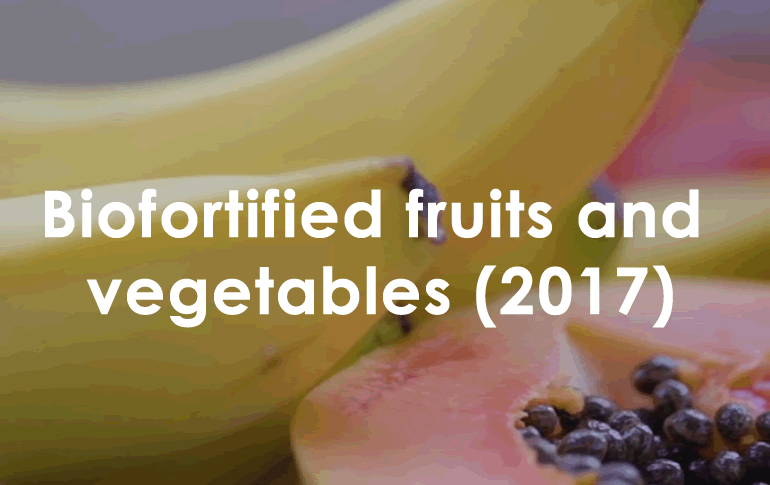 close
Biofortified fruits and vegetables (2017)
Folic acid deficiency (called folate) can cause anemia, certain cancers, cardiovascular diseases and defects in newborns. This project studies the plants that are the main source of folates, to induce that they produce up to 300 percent more of this vitamin.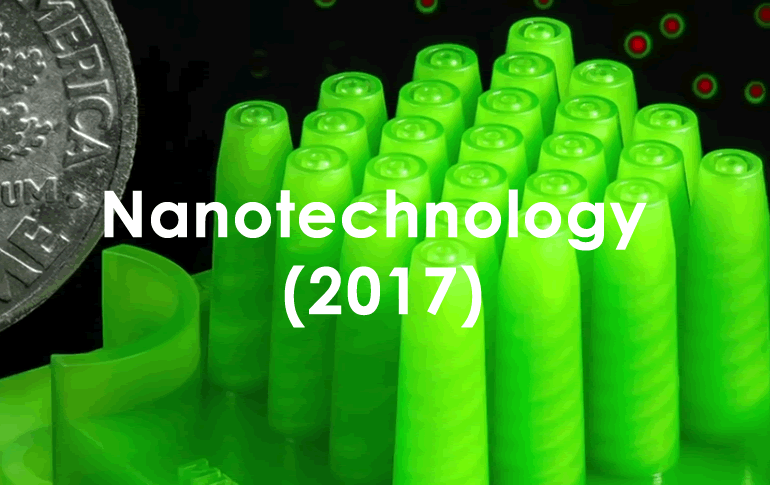 close
Nanotechnology (2017)
Science has learned to control materia in a nanometric scale. Nowadays, researchers can design atoms one by one and make unimaginable things with specific properties, generate devices, materials and new and improved drugs and foods.
Nanotechnology has been able to transform society in a few years, and Tec de Monterrey has been part of it. That's what Ricardo Ramírez Mendoza, dean of this initiative said. Since the collaboration with MIT started in 2014, the Institution has advanced in academic and exchange programs, talent attraction, research collaboration and even a state of the art infrastructure.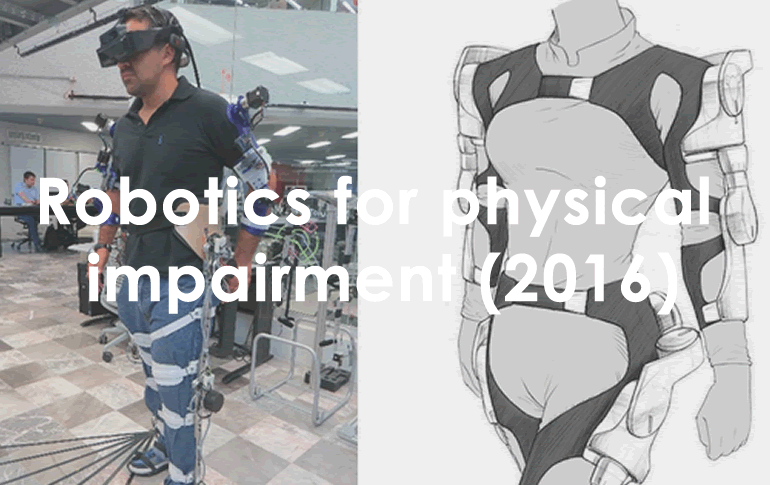 close
Robotics for physical impairment (2016)
Doctors Ernesto Rodríguez and Rogelio Soto design and develop a series of robotic exoskeletons with the objective of improving the quality of life of people with some type of disability, as well as the reduction or loss of natural mobility of older adults. Experts expect their final product to have a low-cost modular design that can meet the specific needs of each patient in an integrated manner.
The device will be controlled via neuronal signals and will incorporate technology such as augmented reality to deploy 3-D scenarios linked to rehabilitation routines.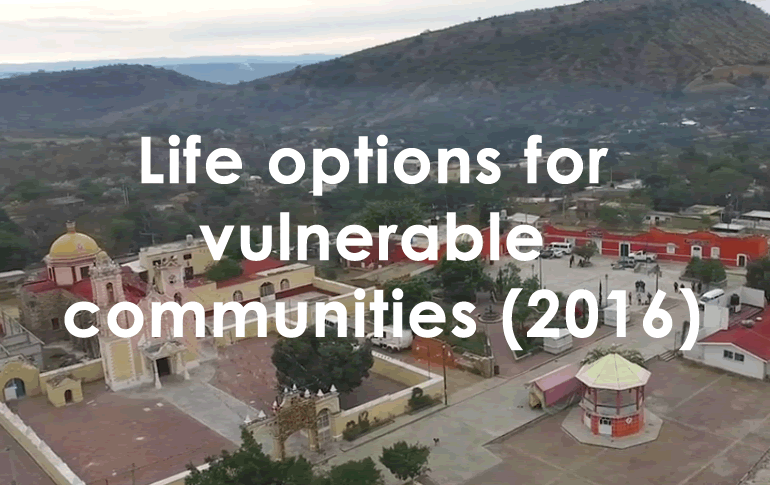 close
Life options for vulnerable communities (2016)
Dr. Carlos Brambila and his team have the talent to intervene in rural communities with low levels of agricultural productivity so that, with the help of science and technology, they can improve community development.
In Ahuátlan, Puebla, for example, they have found different varieties of plant species that can be exploited in a sustainable way thanks to a vehicle that has two food processing plants: one for peanut products and another for fruit.
Dr. Brambila points out that poverty in Mexico is at the same levels of 25 years ago, so its initiative aims to influence the poorest communities through technological processes.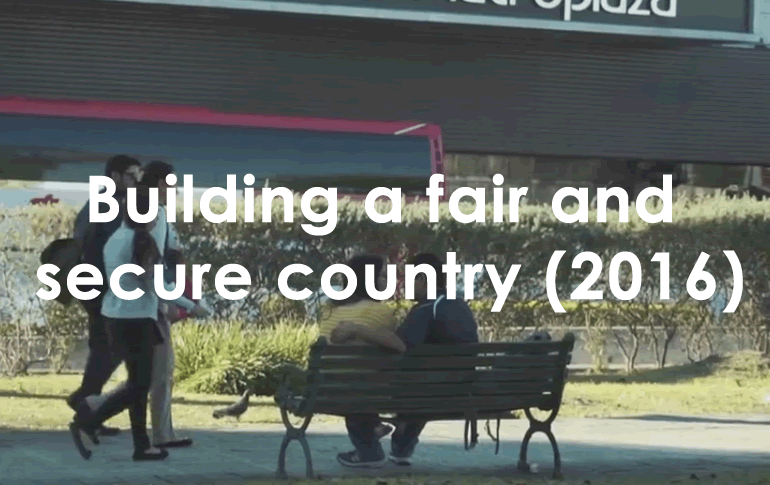 close
Building a fair and secure country (2016)
After recognizing, that a few years ago our country suffered an escalation of violence, Dr. Pedro Torres of the School of Social Sciences and Government, considered that the Tecnológico de Monterrey had to do something and for that reason developed a security protocol to support in the delivery of justice and security to public ministries and police.
He emphasized that his team made the decision to take the research from the cubicles and put it into practice, to meet later with local authorities and governments, and the results are in sight.
close
Mati-Tec: Education for all (2016)
Professor Juan Carlos Olmedo developed an app that helps children and young people with limited resources to increase their grades. Mati-Tec is a research project whose purpose is to improve the mathematical skills, literacy and digital processes of public elementary schools. The application works through a mobile device with internet access. Once inside the platform, users can play with innovative mathematical and Spanish teaching resources.
In four years, Mati-Tec has benefited over 6,000 students and hundreds of teachers in 50 schools. The next step is to deliver this platform to the "SEP" to support millions of students across the country.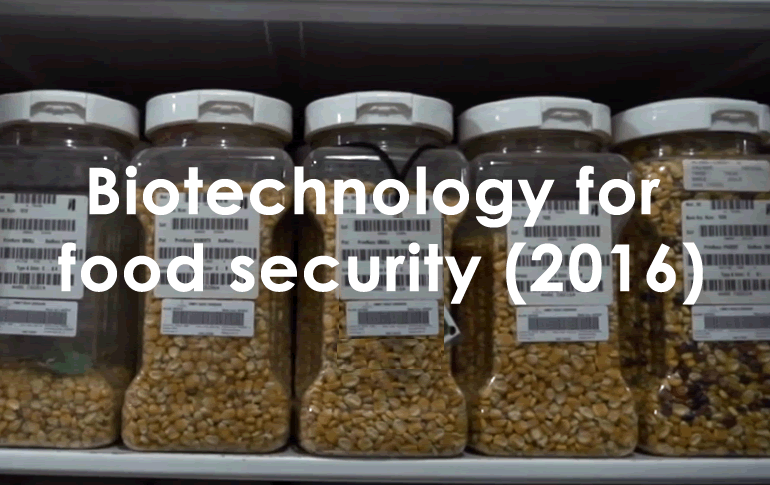 close
Biotechnology for food security (2016)
The field has long lags and requires sustainable technological modernization. That is why the "Centro Internacional de Mejoramiento de Maíz y Trigo" (CIMMYT) and Tecnológico de Monterrey work together on the MasAgro project.
The person responsible for this initiative is Dr. Silverio García, who assures that a great majority of Mexicans live in monetary and food poverty, reason why their project is directed to the base of the pyramid of production. Together with experts from more than 50 institutions, this initiative seeks new technologies that improve the processes of planting and growing food, in particular maize. One of its advances is the development of a maize species that is resistant to pests and is beneficial for health.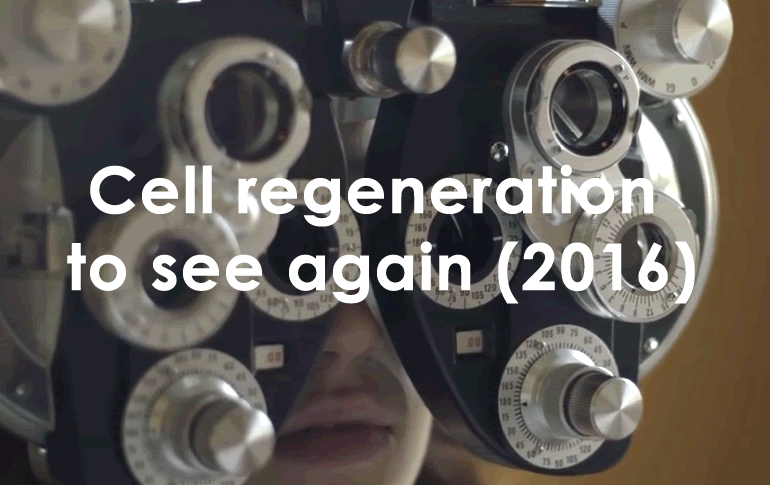 close
Cell regeneration to see again (2016)
Doctors Jorge Valdez and Judith Zavala lead this corneal cell regeneration project, since in Mexico there are over 7,000 people on the waiting list to receive a transplant of this organ, and their chances of success are minimal since there are never enough donors. Through this project, with a single artificial biocompatible cornea can benefit up to 10 patients. In order to achieve this, a biomaterial will be generated in which the cells can be deposited to multiply them and thus return the view to thousands of people.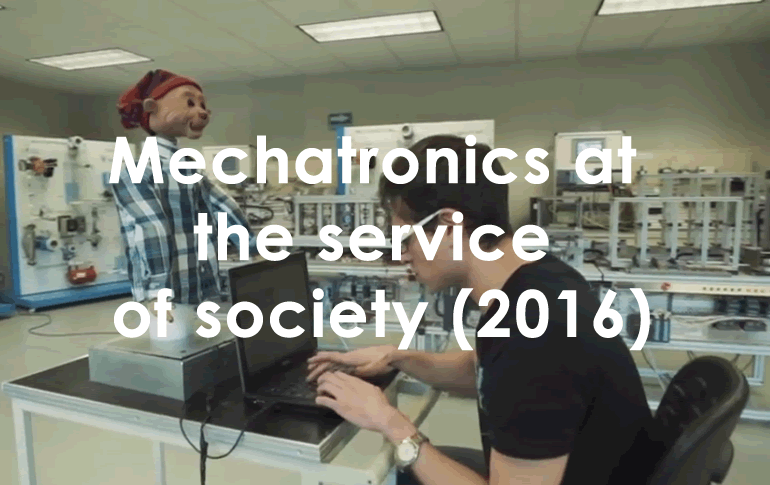 close
Mechatronics at the service of society (2016)
Research professor Pedro Ponce and his project, Robot Teco, are examples of the applications that robotics can have in areas such as health, education and productivity. This android works as a tool for the treatment of children with autism. Teco helps patients express their emotions, improve their social skills and understand the expressions of others. Another initiative of his work group is a wheelchair with artificial intelligence that through algorithms allows an autonomous navigation. It has different modes of operation and a control system via head movements and voice control.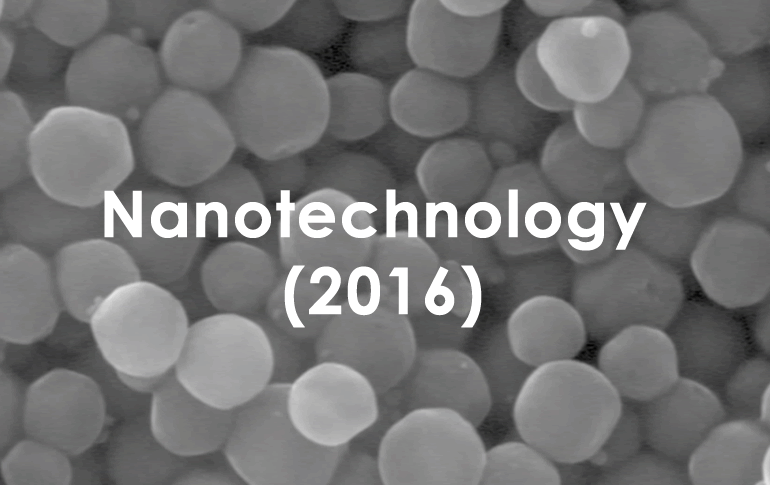 close
Nanotechnology (2016)
The Nanotechnology project presented by Dr. Alex Elías is focused on four applications of this discipline: the development of a device for the early detection of type 2 diabetes; the creation of an intelligent film, resistant to aggressive environments; a nanometermesh for repairing abdominal wall hernias, and nanosensors to identify contaminants in the environment.
Each of these utilities is the subject of study of a team composed of research professors Joaquín Oseguera, Nancy Ornelas, Flavio Contreras, Marco Antonio Rito-Palmares and Alex Elías.
The Research Centres are specialized units of the National Schools through which scientific knowledge is generated, the training of highly trained human resources is promoted, patent generation and the development of science and technology for industry are also encouraged.

The center focuses on training researchers and specialized consultants involved in identifying and answering questions arising out of product design and engineering globalization, intelligent and reconfigurable manufacturing processes, and logistics systems. The center uses its intellectual capital, infrastructure, and strategic alliances with key technology providers and prestigious universities around the globe to obtain the best possible results.
Director: Ing. Sergio Uribe Gutiérrez
Email: sergio.uribe@tec.mx

The FEMSA Biotechnology Center is currently one of the most prestigious research centers in the country with the highest scientific production in the Tecnológico de Monterrey system. Over 40 researchers and 100 graduate and undergraduate students work here in more than 100 different high-impact biotechnology projects. Research in the FEMSA Biotechnology Center moves around three main areas: bioprocess engineering, synthetic biology and food and pharmaceutical biotechnology. However, research is not only focused in the generation of knowledge and the preparation of highly trained human resources but also in the generation of patents, state-of-the-art technological solutions for the industry, technology transfer and the incubation of new biotechnology-based start-ups and spin-offs.
Director: Dr. José Guillermo González Valdez
Email: jose_gonzalez@tec.mx
https://fundacionfemsa.org/centro-de-biotecnologia

The center conducts research and provides consulting for the purpose of generating and disseminating knowledge and providing education regarding the sustainable management and use of water resources in Latin America and the Caribbean.
Director: Dr. Alberto Mendoza Domínguez
Email: mendoza.alberto@tec.mx

CITES
Center for Innovation and Transfer in Health
The center specializes in health research, innovation, and transfer. Its main lines of research include cardiology, cell therapy, hematology and cancer, ophthalmology, nutrition, and health system administration.
Director: Dr. Arturo Santos García
Email: arturo.santos@tec.mx