Core Lab: Genomics
What is the Genomics Core Lab?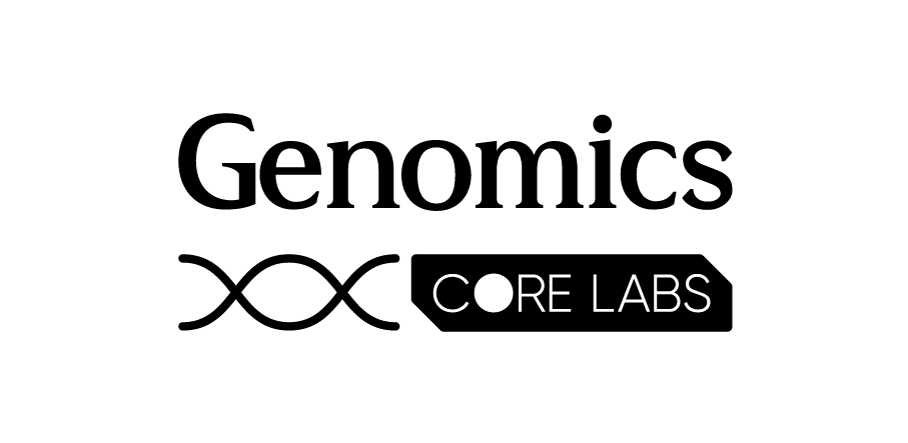 Core Lab Genomics - Bio Accelerated Sequencing Environment - is the Tecnologico de Monterrey Laboratory where Massive Next Generation Genomic Sequencing (NGS) is performed.
Our VISION is to strengthen research, generation, and transfer of knowledge in Mexico through the production and analysis of genomic data applied transversally in areas such as clinical medicine, genomic medicine, agribusiness, food, disease diagnosis, the study of environmental samples, and genomic epidemiology.
To quote bioinformatics analysis services, please contact the email tecbase@servicios.tec.mx
We invite you to visit the Market Tec page to learn about the Specialized Research Services that the Core Lab offers.
Ingresa aquí navigate_next
Our Genomics Core Lab is the only laboratory at the National Level that has all the Illumina technology equipment, from the smallest (Iseq) to the largest (Novaseq), allowing us to handle greatly diverse samples for sequencing, from small genomes of microorganisms to large quantities of genomes of complex organisms. We have established services such as Whole Genome Sequencing (WGS), Exome, RNA-Seq, Single Cell Sequencing, Shotgun metagenomics, 16s Metagenomics, Sequencing of Specific Fragments, and Environmental DNA.
Another added value is that the operation model allows us to provide external services to researchers outside of Tecnologico de Monterrey. In addition, the commercial agreements with Illumina enable us to offer competitive prices and results delivery times in Latin America. We also have highly trained specialists and automated peripheral equipment for generating libraries, allowing us to execute projects robustly, efficiently, and reliably.
Finally, the human resources expertise of Core Lab Genomics facilitates our very personalized attending to projects in various areas, such as food, medicine, agricultural industry, and diagnostics.
Who are our collaborating partners?
IMSS-21st Century – Mexico. We are currently working on a project related to clinical samples of cancer recurrence.
University of Azuay – Ecuador. We are elaborating several projects related to using probiotics from fermented foods.
INMEGEN – Mexico. Human Exome Sequencing.
Institute of Marine Sciences and Limnology UNAM – Mexico. Population genomics.
University of the Sea - UMAR, Puerto Ángel Campus. Environmental DNA.
National Cancer Institute - INCan. Shotgun metagenomics and exomes.
Desert Museum - MUDE. Conservation genomics and transcriptomics for the characterization of bioactive molecules.
oriGen Project - Whole Genome Sequencing.
Solena - Advice and consulting in agricultural metagenomics.
National School of Higher Studies of Morelia - Mangrove population genomics.
iSeq 100
keyboard_arrow_down
The iSeq 100 is an ideal system for sequencing small genomes (bacteria, viruses, plasmids, etc.). It is ideal for carrying out 16s metagenomics studies.
MiSeq
keyboard_arrow_down
This equipment permits deeper metagenomics studies, performing target gene sequencing, allowing us to obtain up to 15 Gb of information with 25 million readings and read lengths of 2 × 300 bp.
NovaSeq 6000
keyboard_arrow_down
It is the largest equipment for short-length sequencing on the market; it is used when projects require massive sequencing of samples or to achieve greater sequencing depth and, therefore, more robust sequences.
Manager and contact information