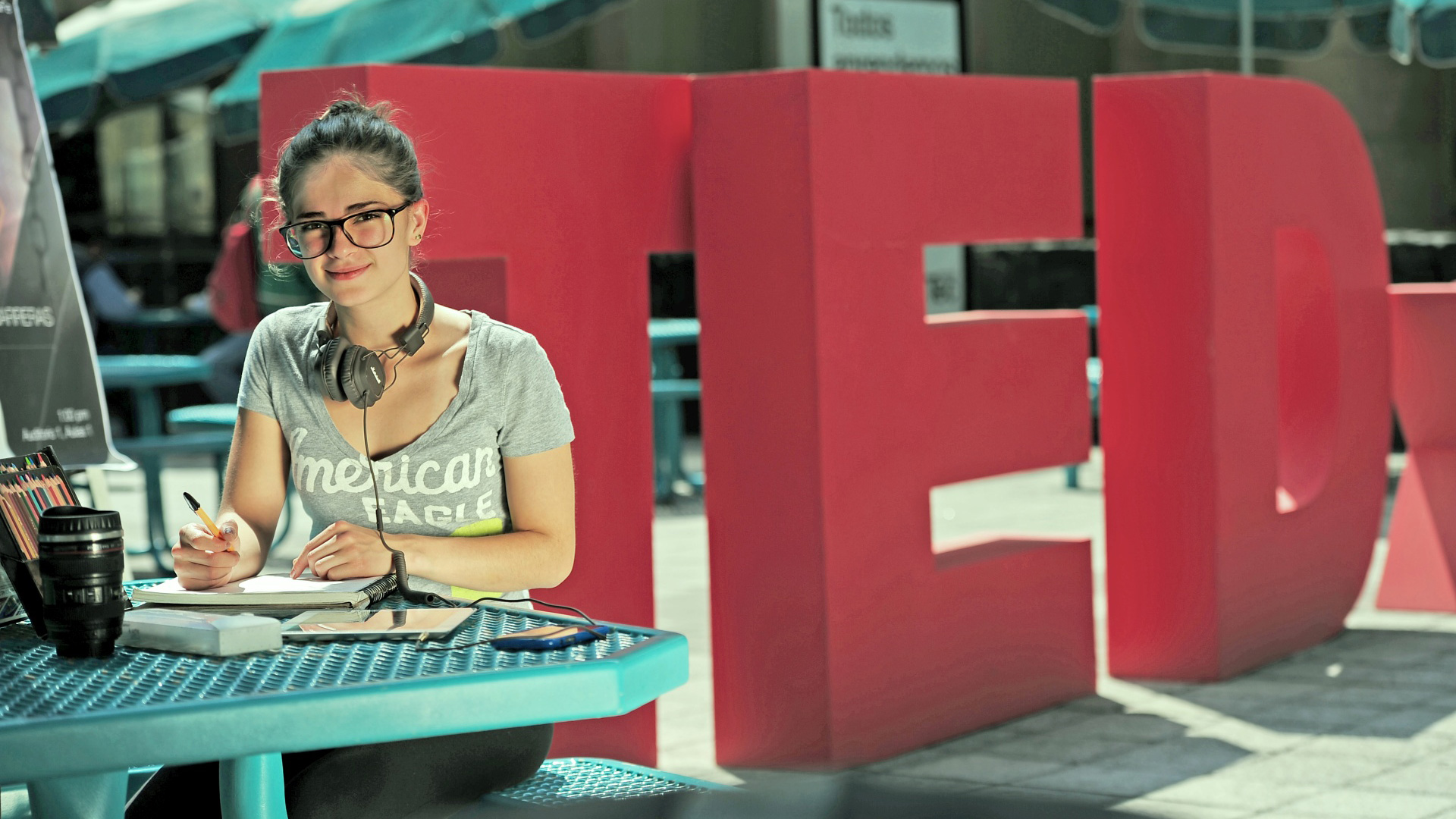 More about the institution
Assessment and Continuous Improvement
Strengthening and Developing Tecnológico de Monterrey
Accreditation
Information on the university's accreditations
The Tecnológico de Monterrey and the programs offered at its various campuses have national and international accreditation.
UNITED STATES ACCREDITATION
Tecnológico de Monterrey is accredited by the Southern Association of Colleges and Schools Commission on Colleges to award bachelor's, master's, and doctoral degrees. Contact the Commission on Colleges at 1866 Southern Lane, Decatur, Georgia 30033-4097 or call (+1) 404-679-4500 for questions about the accreditation of Tecnológico de Monterrey.
The context of this accreditation
The Southern Association of Colleges and Schools (SACSCOC) is one of the six regional accrediting bodies for education and is subdivided into two organizations: one in charge of pre-university education, and the other in charge of higher education. The SACSCOC's Commission on Colleges is in charge of accrediting universities in Alabama, Florida, Georgia, Kentucky, Louisiana, Mississippi, North Carolina, South Carolina, Tennessee, Texas and Virginia and also accredits foreign universities.
The Tecnológico de Monterrey's accreditation includes its educational programs and services at the undergraduate and graduate levels, on campus as well via distance learning.
Tecnológico de Monterrey has been accredited by SACSCOC since 1950 and this accreditation must be reaffirmed every 10 years. The most recent reaffirmation was obtained on December 9, 2008.
Importance of the accreditation
This accreditation has brought the university increased international recognition and allowed it to continue to be a leader in higher education in the country by showing that it meets the highest standards for academic quality and is committed to making continuous improvements to its academic programs and services.
List of academic programs with CIP Code
NATIONAL ACCREDITATION
The Tecnológico de Monterrey is accredited by Mexico's Federation of Private Institutions of Higher Education. Río Guadalquivir No. 50 - 4th Floor, Colonia Cuauhtémoc, Delegación Cuauhtémoc. Zip Code 06500, México City. Tel.: (55) 5514-5514. Fax: (55) 5207-0581
Bachelor´s Degrees
| School | Campus | Program´s Name | Agency |
| --- | --- | --- | --- |
| Architecture and Design | Aguascalientes | B.A. of Architecture | ANPADEH |
| Architecture and Design | Ciudad de México | B.A. of Architecture | ANPADEH |
| Architecture and Design | Ciudad de México | B.S. Industrial Design | COMAPROD |
| Architecture and Design | Ciudad de México | B.A. Animation and Digital Art | COMAPROD |
| Architecture and Design | Estado de México | B.A. of Architecture | ANPADEH |
| Architecture and Design | Guadalajara | B.A. of Architecture | ANPADEH |
| Architecture and Design | Sonora Norte | B.A. of Architecture | ANPADEH |
| Architecture and Design | Laguna | B.S. Industrial Design | COMAPROD |
| Architecture and Design | Monterrey | B.A. of Architecture | ANPADEH |
| Architecture and Design | Puebla | B.A. of Architecture | ANPADEH |
| Architecture and Design | Puebla | B.A. Animation and Digital Art | COMAPROD |
| Architecture and Design | Puebla | B.S. Industrial Design | COMAPROD |
| Architecture and Design | Querétaro | B.S. Industrial Design | NASAD / COMAPROD |
| Architecture and Design | Querétaro | B.A. of Architecture | ANPADEH |
| Architecture and Design | Querétaro | B.A. Animation and Digital Art | COMAPROD |
| Architecture and Design | Toluca | B.A. of Architecture | ANPADEH |
| Architecture and Design | Toluca | B.S. Industrial Design | COMAPROD |
| Social Sciences and Government | Ciudad de México | B.A. Law | CONAED |
| Social Sciences and Government | Ciudad de México | B.A. Economics and Finances | CONACE |
| Social Sciences and Government | Estado de México | B.A. International Relations | ACCECISO |
| Social Sciences and Government | Estado de México | B.A. Law | CONAED |
| Social Sciences and Government | Chihuahua | B.A. Law | CONFEDE |
| Social Sciences and Government | Monterrey | B.A. Economics | CONACE |
| Social Sciences and Government | Monterrey | B.A. Law | CONFEDE |
| Social Sciences and Government | Puebla | B.A. Law | CONAED |
| Social Sciences and Government | Puebla | B.A. International Relations | ACCECISO |
| Social Sciences and Government | Querétaro | B.A. International Relations | ACCECISO |
| Social Sciences and Government | Toluca | B.A. Law | CONAED |
| Humanities and Education | Querétaro | B.A. Communication and Digital Media | CONAC |
| Humanities and Education | Monterrey | B.A. Journalism and Media Studies | CONAC / CLAEP / ACEJMC |
| Humanities and Education | Monterrey | B.A. Communication and Digital Media | ACEJMC |
| Engineering and Science | Aguascalientes | B.S. Industrial Engineering with minor in Systems Engineering | CACEI |
| Engineering and Science | Ciudad de México | B.S. Mechatronics Engineering | ABET / CACEI |
| Engineering and Science | Ciudad de México | B.S. Mechanical Engineering Option E | ABET / CACEI |
| Engineering and Science | Ciudad de México | B.S. Industrial Engineering with minor in Systems Engineering | ABET / CACEI |
| Engineering and Science | Ciudad de México | B.S. Biomedical Engineering | CACEI |
| Engineering and Science | Ciudad de México | B.S. Computer Science and Technology | ABET / CACEI |
| Engineering and Science | Ciudad de México | B.S. Biotechnology Engineering | CACEI |
| Engineering and Science | Ciudad de México | B.S. Telecommunications and Electronic Systems | CACEI |
| Engineering and Science | Ciudad de México | B.S. Sustainable Development Engineering | CACEI |
| Engineering and Science | Ciudad Juárez | B.S. Mechatronics Engineering | CACEI |
| Engineering and Science | Estado de México | B.S. Mechanical Engineering Option E | ABET / CACEI |
| Engineering and Science | Estado de México | B.S. Mechatronics Engineering | ABET / CACEI |
| Engineering and Science | Estado de México | B.S. Industrial Engineering with minor in Systems Engineering | ABET / CACEI |
| Engineering and Science | Estado de México | B.S. Computer Systems Engineering | ABET / CONAIC |
| Engineering and Science | Estado de México | B.S. Biotechnology Engineering | CACEI |
| Engineering and Science | Estado de México | B.S. Digital Systems and Robotics Engineering | CACEI |
| Engineering and Science | Estado de México | B.S. Chemical Engineering Option A | CACEI |
| Engineering and Science | Chihuahua | B.S. Mechatronics Engineering | ABET / CACEI |
| Engineering and Science | Chihuahua | B.S. Industrial Engineering with minor in Systems Engineering | ABET / CACEI |
| Engineering and Science | Chihuahua | B.S. Information and Communication Technologies | CACEI |
| Engineering and Science | Santa Fe | B.S. Mechatronics Engineering | ABET / CACEI |
| Engineering and Science | Santa Fe | B.S. Computer Science and Technology | ABET / CACEI |
| Engineering and Science | Cuernavaca | B.S. Mechatronics Engineering | CACEI |
| Engineering and Science | Cuernavaca | B.S. Computer Science and Technology | CONAIC |
| Engineering and Science | Guadalajara | B.S. Industrial Engineering with minor in Systems Engineering | ABET / CACEI |
| Engineering and Science | Guadalajara | B.S. Electronic and Computer Engineering | CACEI |
| Engineering and Science | Guadalajara | B.S. Biomedical Engineering | CACEI |
| Engineering and Science | Guadalajara | B.S. Civil Engineering | CACEI |
| Engineering and Science | Guadalajara | B.S. Biotechnology Engineering | CACEI |
| Engineering and Science | Sonora Norte | B.S. Industrial Engineering with minor in Systems Engineering | CACEI |
| Engineering and Science | Sonora Norte | B.S. Mechatronics Engineering | CACEI |
| Engineering and Science | Hidalgo | B.S. Industrial Engineering with minor in Systems Engineering | CACEI |
| Engineering and Science | Hidalgo | B.S. Information and Communication Technologies | CONAIC |
| Engineering and Science | Irapuato | B.S. Industrial Engineering with minor in Systems Engineering | CACEI |
| Engineering and Science | Laguna | B.S. Mechatronics Engineering | CACEI |
| Engineering and Science | León | B.S. Industrial Engineering with minor in Systems Engineering | CACEI |
| Engineering and Science | León | B.S. Mechatronics Engineering | CACEI |
| Engineering and Science | Monterrey | B.S. Mechatronics Engineering | ABET / CACEI |
| Engineering and Science | Monterrey | B.S. Chemical Engineering Option A | ABET / CACEI |
| Engineering and Science | Monterrey | B.S. Food Industry Engineering | ABET / IFT / CACEI |
| Engineering and Science | Monterrey | B.S. Mechanical Engineering Option E | ABET / CACEI |
| Engineering and Science | Monterrey | B.S. Civil Engineering | ABET / CACEI |
| Engineering and Science | Monterrey | B.S. Industrial Engineering with minor in Systems Engineering | ABET / CACEI |
| Engineering and Science | Monterrey | B.S. Mechanical Engineering Option A | ABET / CACEI |
| Engineering and Science | Monterrey | B.S. Engineering Physics | ABET / CACEI |
| Engineering and Science | Monterrey | B.S. Biomedical Engineering | CACEI |
| Engineering and Science | Monterrey | B.S. Biotechnology Engineering | ABET / CACEI |
| Engineering and Science | Monterrey | B.S. Computer Science and Technology | ABET / CACEI |
| Engineering and Science | Monterrey | B.S. Electronic and Computer Engineering | CACEI |
| Engineering and Science | Monterrey | B.S. Digital Systems and Robotics Engineering | ABET / CACEI |
| Engineering and Science | Monterrey | B.S. Business Informatics | ABET / CACEI |
| Engineering and Science | Monterrey | B.S. Sustainable Development Engineering | CACEI |
| Engineering and Science | Monterrey | B.S. Automotive Engineering | CACEI |
| Engineering and Science | Monterrey | B.S. Chemical Engineering Option S | CACEI |
| Engineering and Science | Monterrey | B.S. Innovation and Development Engineering | CACEI |
| Engineering and Science | Puebla | B.S. Computer Science and Technology | CACEI |
| Engineering and Science | Puebla | B.S. Industrial Engineering with minor in Systems Engineering | CACEI |
| Engineering and Science | Puebla | B.S. Mechanical Engineering Option A | CACEI |
| Engineering and Science | Puebla | B.S. Mechatronics Engineering | CACEI |
| Engineering and Science | Puebla | B.S. Information and Communication Technologies | CACEI |
| Engineering and Science | Puebla | B.S. Civil Engineering | CACEI |
| Engineering and Science | Querétaro | B.S. Mechanical Engineering Option A | ABET / CACEI |
| Engineering and Science | Querétaro | B.S. Industrial Engineering with minor in Systems Engineering | ABET / CACEI |
| Engineering and Science | Querétaro | B.S. Agronomy Engineering | COMEAA |
| Engineering and Science | Querétaro | B.S. Computer Systems Engineering | CACEI |
| Engineering and Science | Querétaro | B.S. Mechatronics Engineering | ABET / CACEI |
| Engineering and Science | Querétaro | B.S. Food Industry Engineering | CACEI |
| Engineering and Science | Querétaro | B.S. Biotechnology Engineering | CACEI |
| Engineering and Science | Querétaro | B.S. Civil Engineering | CACEI |
| Engineering and Science | Querétaro | B.S. Digital Systems and Robotics Engineering | CACEI |
| Engineering and Science | Saltillo | B.S. Mechatronics Engineering | CACEI |
| Engineering and Science | Saltillo | B.S. Industrial Engineering with minor in Systems Engineering | CACEI |
| Engineering and Science | Sinaloa | B.S. Industrial Engineering with minor in Systems Engineering | CACEI |
| Engineering and Science | San Luis Potosí | B.S. Industrial Engineering with minor in Systems Engineering | ABET / CACEI |
| Engineering and Science | Tampico | B.S. Industrial Engineering with minor in Systems Engineering | CACEI |
| Engineering and Science | Tampico | B.S. Information and Communication Technologies | CACEI |
| Engineering and Science | Tampico | B.S. Mechatronics Engineering | CACEI |
| Engineering and Science | Santa Fe | B.S. Industrial Engineering with minor in Systems Engineering | ABET |
| Medicine and Health Sciences | Monterrey | Physician & Surgeon | COMAEM |
| Medicine and Health Sciences | Monterrey | B.A. Nutrition and Wellness | CONCAPREN |
| Business | Ciudad de México | B.A. Financial Management | CACECA |
| Business | Ciudad de México | B.A. Finance and Accounting | CACECA |
| Business | Ciudad de México | B.A. International Business | CACECA |
| Business | Ciudad de México | B.A. Business Administration | CACECA |
| Business | Ciudad de México | B.A. Marketing | CACECA |
| Business | Ciudad de México | B.A. Business Creation and Development | CACECA |
| Business | Ciudad de México | B.A. Marketing and Communication | CACECA |
| Business | Estado de México | B.A. Organizational Psychology | CNEIP |
| Business | Estado de México | B.A. Marketing | CACECA |
| Business | Estado de México | B.A. Financial Management | CACECA |
| Business | Estado de México | B.A. Finance and Accounting | CACECA |
| Business | Estado de México | B.A. Business Administration | CACECA |
| Business | Estado de México | B.A. International Business | CACECA |
| Business | Chihuahua | B.A. Financial Management | CACECA |
| Business | Chihuahua | B.A. International Business | CACECA |
| Business | Chihuahua | B.A. Business Creation and Development | CACECA |
| Business | Santa Fe | B.A. Business Administration | CACECA |
| Business | Santa Fe | B.A. Financial Management | CACECA |
| Business | Santa Fe | B.A. Marketing | CACECA |
| Business | Santa Fe | B.A. International Business | CACECA |
| Business | Santa Fe | B.A. Business Creation and Development | CACECA |
| Business | Guadalajara | B.A. Business Creation and Development | CACECA |
| Business | Sonora Norte | B.A. International Business | CACECA |
| Business | Sonora Norte | B.A. Business Creation and Development | CACECA |
| Business | Hidalgo | B.A. Business Administration | CACECA |
| Business | Hidalgo | B.A. Finance and Accounting | CACECA |
| Business | Laguna | B.A. International Business | CACECA |
| Business | Laguna | B.A. Financial Management | CACECA |
| Business | Laguna | B.A. Business Creation and Development | CACECA |
| Business | León | B.A. Financial Management | CACECA |
| Business | León | B.A. International Business | CACECA |
| Business | Morelia | B.A. Business Administration | CACECA |
| Business | Morelia | B.A. International Business | CACECA |
| Business | Monterrey | B.A. Organizational Psychology | CNEIP |
| Business | Monterrey | B.A. Business Administration | CACECA |
| Business | Monterrey | B.A. Financial Management | CACECA |
| Business | Monterrey | B.A. International Business | CACECA |
| Business | Monterrey | B.A. Finance and Accounting | CACECA |
| Business | Monterrey | B.A. Marketing | CACECA |
| Business | Puebla | B.A. Financial Management | CACECA |
| Business | Puebla | B.A. International Business | CACECA |
| Business | Puebla | B.A. Business Administration | CACECA |
| Business | Puebla | B.A. Business Creation and Development | CACECA |
| Business | Querétaro | B.A. Business Administration | CACECA |
| Business | Querétaro | B.A. International Business | CACECA |
| Business | Querétaro | B.A. Finance and Accounting | CACECA |
| Business | Querétaro | B.A. Business Creation and Development | CACECA |
| Business | Querétaro | B.A. Financial Management | CACECA |
| Business | Querétaro | B.A. Marketing and Communication | CACECA |
| Business | Saltillo | B.A. International Business | CACECA |
| Business | Sinaloa | B.A. International Business | CACECA |
| Business | Sinaloa | B.A. Financial Management | CACECA |
| Business | San Luis Potosí | B.A. International Business | CACECA |
| Business | San Luis Potosí | B.A. Financial Management | CACECA |
| Business | Toluca | B.A. Business Administration | CACECA |
| Business | Toluca | B.A. Finance and Accounting | CACECA |
| Business | Toluca | B.A. Marketing | CACECA |
| Business | Toluca | B.A. International Business | CACECA |
Master´s and Doctoral Degrees
| School | Campus | Program´s name | Agency |
| --- | --- | --- | --- |
| Social Sciences and Government | EGTP Ciudad de México | Master in Public Administration and Public Policy (EGAP Monterrey) | PNPC |
| Social Sciences and Government | EGTP Monterrey | Master in Public Administration and Public Policy (EGAP Monterrey) | PNPC |
| Social Sciences and Government | EGTP Monterrey | Ph. D Public Policy | PNPC |
| Social Sciences and Government | EGTP Monterrey | Master in Prospective and Strategic Studies | PNPC |
| Social Sciences and Government | EGTP Santa Fe | Ph. D Public Policy | PNPC |
| Social Sciences and Government | Monterrey | Ph. D. Social Sciences | PNPC |
| Humanities and Education | Monterrey | Ph. D. in Humanistics Studies (Campus Monterrey) | PNPC |
| Humanities and Education | Monterrey | Master in Humanistics Studies | PNPC |
| Humanities and Education | Monterrey | Ph. D. in Educational Innovation | PNPC |
| Humanities and Education | Programas en línea | Master in Education | PNPC |
| Humanities and Education | Programas en línea | Master in Educational Technology | PNPC |
| Engineering and Science | Monterrey | Master of Science in Biotechnology | PNPC |
| Engineering and Science | Monterrey | Ph. D. Biotechnology | PNPC |
| Engineering and Science | Monterrey | Ph. D. Engineering Sciences (Campus Monterrey) | PNPC |
| Engineering and Science | Monterrey | Master of Science in Energetic Engineering | PNPC |
| Engineering and Science | Monterrey | Master in Science in Electronic Engineering (Electronic Systems) (Campus Monterrey) | PNPC |
| Engineering and Science | Estado de México | Ph. D. Engineering Sciences (Campus Monterrey) | PNPC |
| Engineering and Science | Guadalajara | Master in Science in Electronic Engineering (Electronic Systems) (Campus Monterrey) | PNPC |
| Engineering and Science | Estado de México | Master of Science in Computer Science | PNPC |
| Engineering and Science | Monterrey | Master of Science in Computer Science | PNPC |
| Engineering and Science | Monterrey | Master in Nanotechnology | PNPC |
| Engineering and Science | Estado de México | Master in Nanotechnology | PNPC |
| Engineering and Science | Monterrey | Ph. D. in Nanotechnology | PNPC |
| Engineering and Science | Estado de México | Ph. D. in Nanotechnology | PNPC |
| Engineering and Science | Monterrey | Ph. D. in Computer Sciences | PNPC |
| Engineering and Science | Estado de México | Ph. D. in Computer Sciences | PNPC |
| Engineering and Science | Ciudad de México | Master of Science in Engineering | PNPC |
| Engineering and Science | Monterrey | Master of Science in Engineering | PNPC |
| Medicine and Health Sciences | Monterrey | Ph.D. Program in Clinical Sciences | PNPC |
| Medicine and Health Sciences | Monterrey | Master in Biomedical Sciences | PNPC |
| Medicine and Health Sciences | Monterrey | Residency in General Surgery | PNPC |
| Medicine and Health Sciences | Monterrey | Residency in Pediactrics | PNPC |
| Medicine and Health Sciences | Monterrey | Residency in Ophtalmology | PNPC |
| Medicine and Health Sciences | Monterrey | Residency in Neonatology | PNPC |
| Medicine and Health Sciences | Monterrey | Residency in Cardiology | PNPC |
| Medicine and Health Sciences | Monterrey | Residency in Critical Care Medicine | PNPC |
| Medicine and Health Sciences | Monterrey | Residency in Obstetrics and Gynecology | PNPC |
| Medicine and Health Sciences | Monterrey | Residency in Internal Medicine | PNPC |
| Medicine and Health Sciences | Monterrey | Residency in Radiology and Imaging | PNPC |
| Medicine and Health Sciences | Monterrey | Residency in Neurology | PNPC |
| Medicine and Health Sciences | Monterrey | Residency in Geriatrics | PNPC |
| Medicine and Health Sciences | Monterrey | Residency in Health Care Quality | PNPC |
| Medicine and Health Sciences | Monterrey | Residency in Anesthesiology | PNPC |
| Medicine and Health Sciences | Monterrey | Residency in Pediatric Neurology | PNPC |
| Medicine and Health Sciences | Monterrey | Residency in Psychiatry | PNPC |
| Medicine and Health Sciences | Monterrey | Residency in Urology | PNPC |
| Business | EGADE Ciudad de México | Ph. D. in Management Science (EGADE Monterrey) | AACSB / EQUIS |
| Business | EGADE Ciudad de México | Ph. D. in Financial Science | AACSB |
| Business | EGADE Monterrey | Master in Finance | PNPC / AACSB / EQUIS |
| Business | EGADE Monterrey | MBA in Global Business Administration and Strategy | AACSB / EQUIS / AMBA |
| Business | EGADE Monterrey | Ph. D. in Management Science (EGADE Monterrey) | PNPC / AACSB / EQUIS |
| Business | EGADE Monterrey | Master in Business Administration | PNPC / AACSB / EQUIS / AMBA |
| Business | EGADE Santa Fe | Master in Business Administration | AACSB / EQUIS / AMBA |
| Business | EGADE Monterrey | Master in Business Administration (Double degree program jointly offered with The University of North Carolina at Charlotte) | AACSB / EQUIS / AMBA |
| Business | EGADE Santa Fe | Master in Business Administration (Double degree program jointly offered with the University of Texas) | AACSB / EQUIS / AMBA |
| Business | EGADE Santa Fe | Master in Business Administration | AACSB / EQUIS / AMBA |
| Business | EGADE Santa Fe | Master in Finance | AACSB / EQUIS |
| Business | Programas en línea | Master in Enterprise Administration | PNPC |
Nomenclature for International Agencies:
ACEJMC Accrediting Council on Education in Journalism and Mass Communications
ABET Accreditation Board for Engineering and Technology
AACSB Association to Advance Collegiate Schools of Business
CLAEP Consejo Latinoamericano de Acreditación de la Educación en Periodismo
IFT Institute of Food Techonologists
NASAD National Association of Schools of Art and Design
Nomenclature for National Agencies:
ACCECISO Asociación para la Acreditación y Certificación de Ciencias Sociales
ANPADEH Acreditadora Nacional de Programas de Arquitectura y Disciplinas del Espacio Habitable
CACECA Consejo de Acreditación en la Enseñanza de la Contaduría y Administración
CACEI Consejo de Acreditación de la Enseñanza de la Ingeniería
CIEES Comités Interinstitucionales para la Evaluación de la Educación Superior
CNEIP Consejo de Acreditación para la Enseñanza e Investigación en Psicología
COMAEM Consejo Mexicano para la Acreditación de la Educación Médica
COMAPROD Consejo Mexicano para la Acreditación de Programas de Diseño
COMEAA Comité Mexicano de Acreditación de la Educación Agronómica
CONACE Consejo Nacional para la Acreditación de la Ciencia Económica
CONAED Consejo para la Acreditación de la Enseñanza del Derecho
CONAIC Consejo Nacional de Acreditación en Informática y Computación
CONFEDE Consejo Nacional para la Acreditación de la Educación Superior en Derecho
Campus
Program
Program objectives
and learning outcomes
available in
the following links:
2016
Annual Student
Enrollment
2016
Annual
Graduation
data
Ciudad
de México
Programs accredited
by the Engineering Accreditation
Commission of ABET,http://www.abet.org/.
B.S. Industrial Engineering with minor in Systems Engineering
IIS
295
40
Ciudad
de México
Programs accredited
by the Engineering Accreditation
Commission of ABET,http://www.abet.org/.
B.S. Mechanical Engineering Option E
IME
192
22
Ciudad
de México
Programs accredited
by the Engineering Accreditation
Commission of ABET,http://www.abet.org/.
B.S. Mechatronics Engineering
IMT
274
49
Ciudad
de México
Programs accredited
by the Computing Accreditation
Commission of ABET,http://www.abet.org/.
B.S. Computer Science and Technology
ITC
251
26
Santa Fe
Programs accredited
by the Engineering Accreditation
Commission of ABET,http://www.abet.org/.
B.S. Industrial Engineering with minor in Systems Engineering
IIS
404
44
Santa Fe
Programs accredited
by the Computing Accreditation
Commission of ABET,http://www.abet.org/.
B.S. Computer Science and Technology
ITC
146
8
Santa Fe
Programs accredited
by the Engineering Accreditation
Commission of ABET,http://www.abet.org/.
B.S. Mechatronics Engineering
IMT
175
15
Guadalajara
Programs accredited
by the Engineering Accreditation
Commission of ABET,http://www.abet.org/.
B.S. Industrial Engineering with minor in Systems Engineering
IIS
426
78
Guadalajara
Programs accredited
by the Engineering Accreditation
Commission of ABET,http://www.abet.org/.
B.S. Mechatronics Engineering
IMT
324
59
Estado
de México
Programs accredited
by the Engineering Accreditation
Commission of ABET,http://www.abet.org/.
B.S. Mechanical Engineering Option E
IME
152
20
Estado
de México
Programs accredited
by the Engineering Accreditation
Commission of ABET,http://www.abet.org/.
B.S. Mechatronics Engineering
IMT
352
40
Estado
de México
Programs accredited
by the Engineering Accreditation
Commission of ABET,http://www.abet.org/.
B.S. Industrial Engineering with minor in Systems Engineering
IIS
321
49
Estado de México
Programs in process of
accreditation by the
Computing Accreditation Commission.
B.S. in Computer Science and Technology
ISC
195
35
Chihuahua
Programs accredited
by the Engineering Accreditation
Commission of ABET,http://www.abet.org/.
B.S. Mechatronics Engineering
IMT
155
35
Chihuahua
Programs accredited
by the Engineering Accreditation
Commission of ABET,http://www.abet.org/.
B.S. Industrial Engineering with minor in Systems Engineering
IIS
102
14
Monterrey
Programs accredited
by the Engineering Accreditation
Commission of ABET,http://www.abet.org/.
B.S. Mechatronics Engineering
IMT
571
85
Monterrey
Programs accredited
by the Engineering Accreditation
Commission of ABET,http://www.abet.org/.
B.S. Chemical Engineering Option A
IQA
632
85
Monterrey
Programs accredited
by the Engineering Accreditation
Commission of ABET,http://www.abet.org/.
B.S. Food Industry Engineering
IIA
211
30
Monterrey
Programs accredited
by the Engineering Accreditation
Commission of ABET,http://www.abet.org/.
B.S. Chemical Engineering Option S
IQP
175
17
Monterrey
Programs accredited
by the Engineering Accreditation
Commission of ABET,http://www.abet.org/.
B.S. Mechanical Engineering Option E
IME
267
37
Monterrey
Programs accredited
by the Engineering Accreditation
Commission of ABET,http://www.abet.org/.
B.S. Civil Engineering
IC
544
107
Monterrey
Programs accredited
by the Engineering Accreditation
Commission of ABET,http://www.abet.org/.
B.S. Industrial Engineering with minor in Systems Engineering
IIS
1129
179
Monterrey
Programs accredited
by the Engineering Accreditation
Commission of ABET,http://www.abet.org/.
B.S. Mechanical Engineering Option A
IMA
536
74
Monterrey
Programs accredited
by the Engineering Accreditation
Commission of ABET,http://www.abet.org/.
B.S. Engineering Physics
IFI
243
33
Monterrey
Programs accredited
by the Engineering Accreditation
Commission of ABET,http://www.abet.org/.
B.S. Biotechnology
IBT
414
66
Monterrey
Programs accredited
by the Engineering Accreditation
Commission of ABET,http://www.abet.org/.
B.S. Digital Systems
ISD
182
25
Monterrey
Programs accredited
by the Computing Accreditation
Commission of ABET,http://www.abet.org/.
B.S. Information Technologies and Businesses
INT
290
48
Monterrey
Programs accredited
by the Computing Accreditation
Commission of ABET,http://www.abet.org/.
B.S. Computer Science and Technology
ITC
624
69
Querétaro
Programs accredited
by the Engineering Accreditation
Commission of ABET,http://www.abet.org/.
B.S. Mechanical Engineering Option A
IMA
309
40
Querétaro
Programs accredited
by the Engineering Accreditation
Commission of ABET,http://www.abet.org/.
B.S. Industrial Engineering with minor in Systems Engineering
IIS
402
61
Querétaro
Programs accredited
by the Engineering Accreditation
Commission of ABET,http://www.abet.org/.
B.S. Mechatronics Engineering
IMT
276
40
San Luis
Potosí
Programs accredited
by the Engineering Accreditation
Commission of ABET,http://www.abet.org/.
B.S. Industrial Engineering with minor in Systems Engineering
IIS
196
31
Puebla
Programs in process of accreditation
by the Computing Accreditation Commission.
http://www.abet.org/.
B.S. Computer Science and Technology
ITC
118
22
Puebla
Programs in process of accreditation
by the Engineering Accreditation Commission.
http://www.abet.org/.
B.S. Mechanical Engineering Option A
IMA
126
28
Puebla
Programs in process of accreditation
by the Engineering Accreditation Commission.
http://www.abet.org/.
B.S. Mechatronics Engineering
IMT
292
37
Puebla
Programs in process of accreditation
by the Engineering Accreditation Commission.
http://www.abet.org/.
B.S. Industrial Engineering with minor in Systems Engineering
IIS
338
49
Education Investment Plan
The Education Investment Plan (PIE) is an alternative created by Tecnológico de Monterrey in response to the concern of individuals wishing to ensure the education of their children. As a result, it tackles future education costs in the present.

The PIE involves issuing proofs of enrollment at purchased at current prices for future use at the high-school, undergraduate, and graduate levels at Tecnológico de Monterrey. Leave your children the best legacy, Education Investment Plan | PIE