Rankings of Tecnológico de Monterrey
DEFINITION
University rankings measure in different ways the performance and outputs of universities compared to their peers. These measures are usually related to the reputation of each ins-titution. Nowadays, different university rankings are used by students, academics, governments, scholarship providers, employers, and university leaders for different purposes: from enrollment, to institutional recognition, to funding. Rankings influence major decisions in higher education.
Tecnológico de Monterrey has always pursued its own evaluation and continuous improvement. The Institution holds itself to the highest standards of collaboration with partner universities and contributions to academic progress, as well as commitment to society and resolution of socio-economicmic problems in Mexico and around the world.

RANKINGS AT TEC DE MONTERREY
The results of the rankings provide the basis for setting even more goals that are ambitious for us as an institution, for the benefit of our students and society; the implementation of our Tec21 Educational Model, which allows us to endorse our commitment to excellence education, is an example of this.
Some important rankings in the world: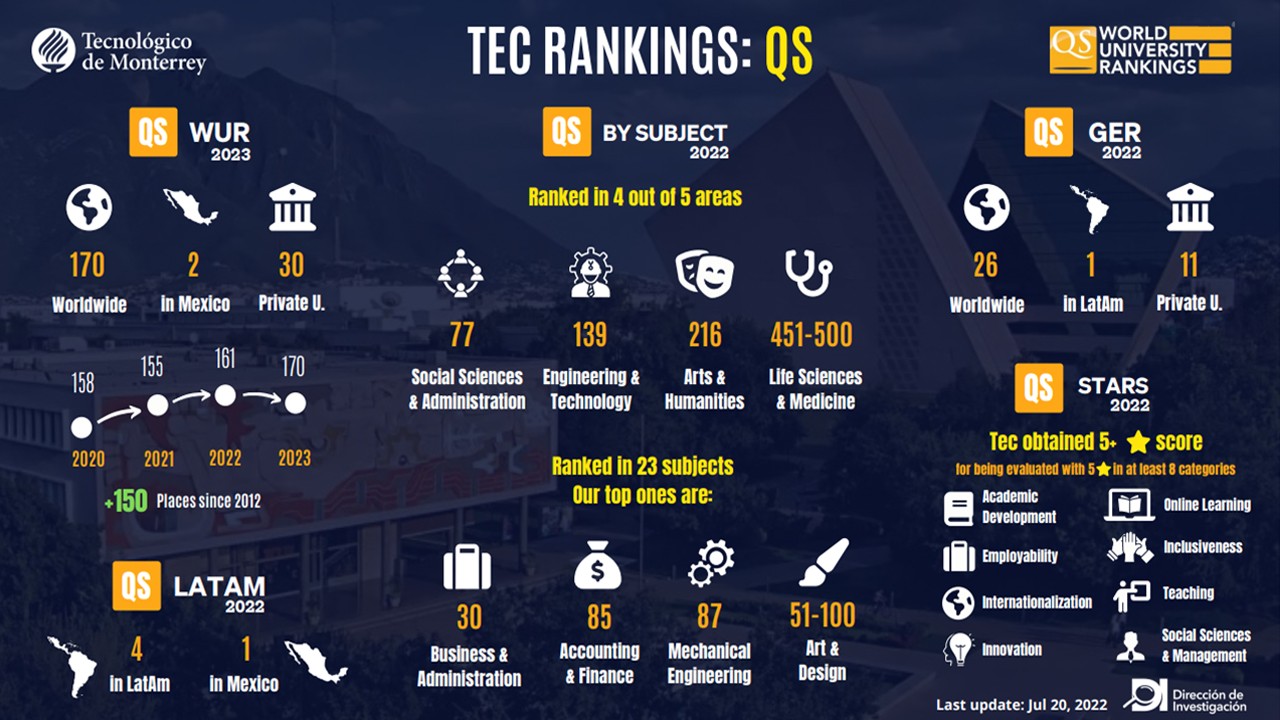 QS Quacquarelli Symonds
QS Quacquarelli Symonds (QS) is a British company specializing in the analysis of higher education institutions worldwide. Nunzio Quacquarelli founded the company in 1990. It is a global provider of information and solutions specialized in higher education and careers. QS has been producing authoritative and independent global rankings since 2004 and continues to lead innovation in ranking and evaluation around the world. In addition to producing a global university classification, QS annually produces classifications by areas of study and other classifications by localities and regions.

THE Times Higher Education
Times Higher Education (THE) is a weekly magazine based in London that reports on higher education news and topics. He is also known for publishing the Times Higher Education World University Rankings, BRICS & Emerging Economies Ranking, Asia University Rankings, World Reputation Rankings, Global Employability Ranking and 150 under 50 Rankings and Latin America Ranking.
The results have been published annually since autumn 2010.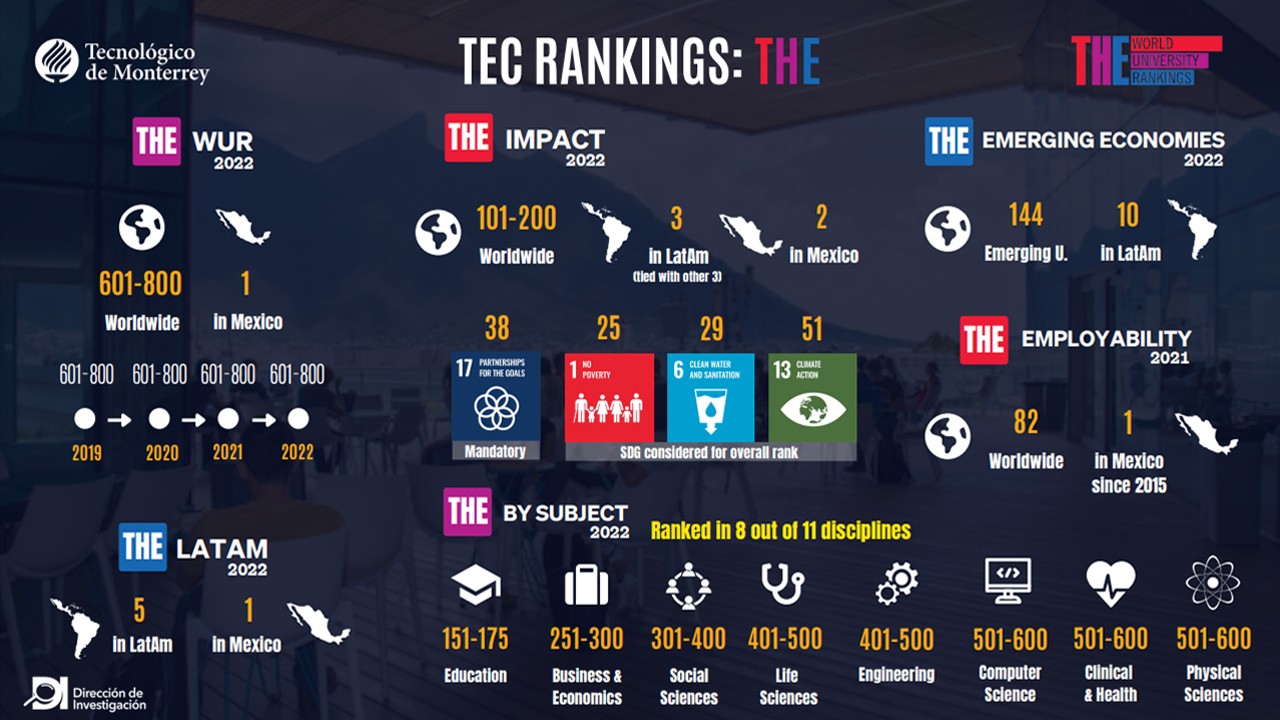 CONTACT

If you have any questions or comments about this information, write to us at: