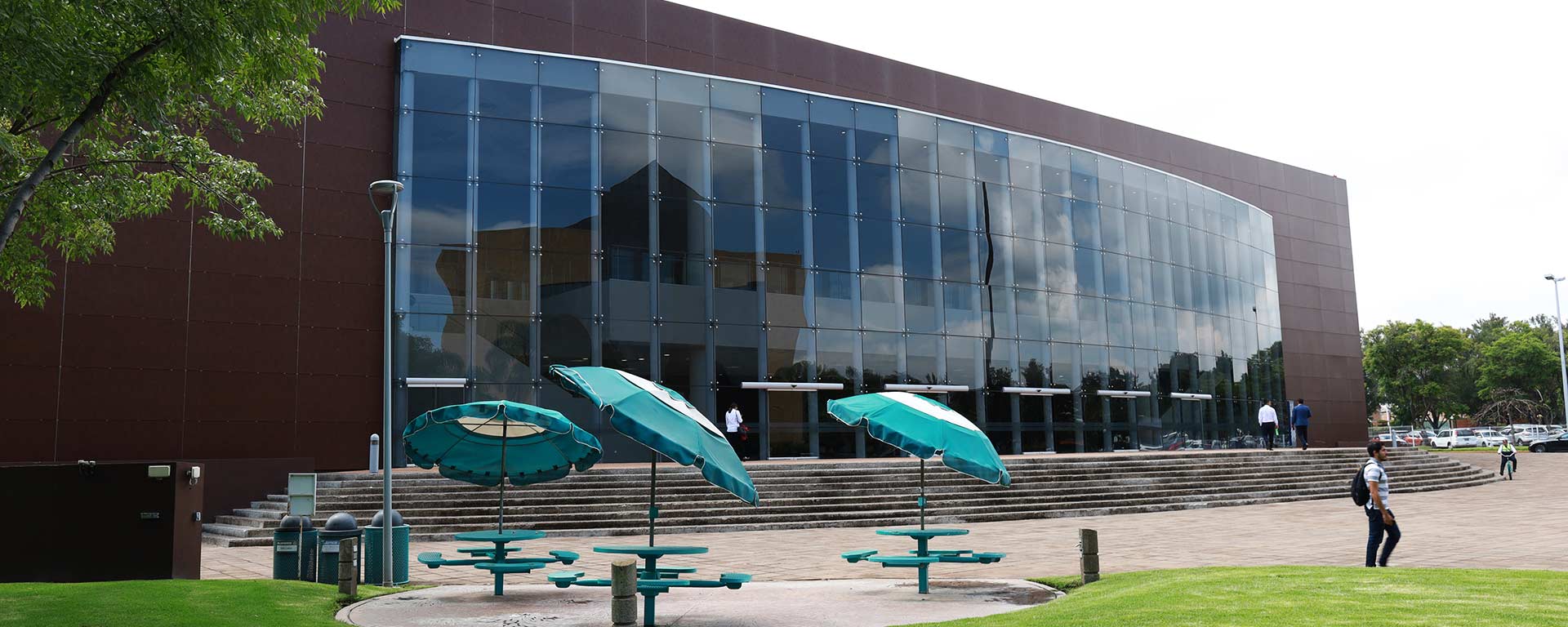 The Guadalajara Campus was founded in 1991 in the northeast of the city, considered one of the most balanced campuses between the green areas and the modern buildings that make it up, creating a perfect combination in harmony that provides an excellent environment among students, collaborators and the surroundings of the property.
We have gained great prestige at a national and international level thanks to the quality of the academic programs and facilities that we have. Our business school is ranked number one nationally in Mexico, and is recognized for having the largest number of programs certified by national and international associations.
We have an offer of green areas, parking, sports stadium, technological support, you can host your event, be it executive meetings, business events, sporting, cultural and musical events.
Venue hire
Select a leasing venue to view more detailed information.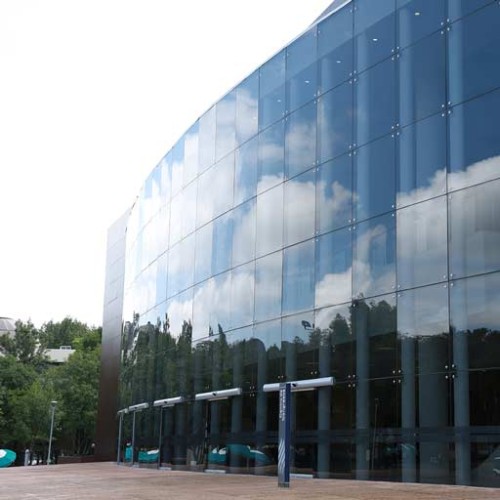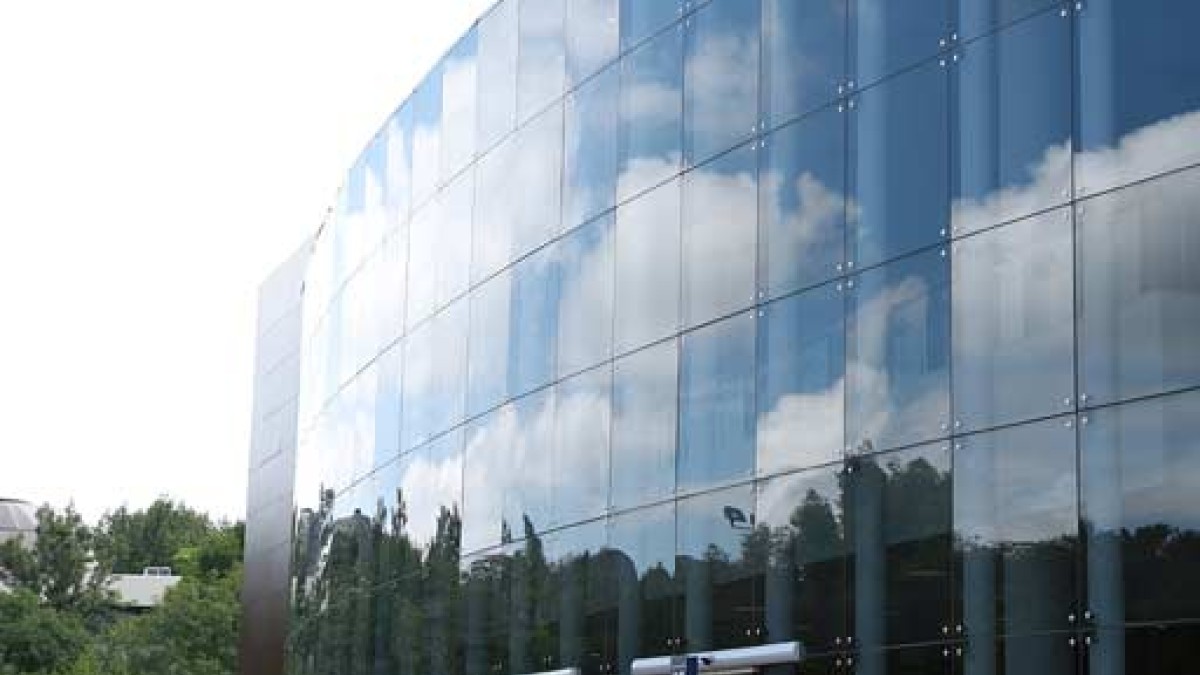 keyboard_arrow_down
Congress Center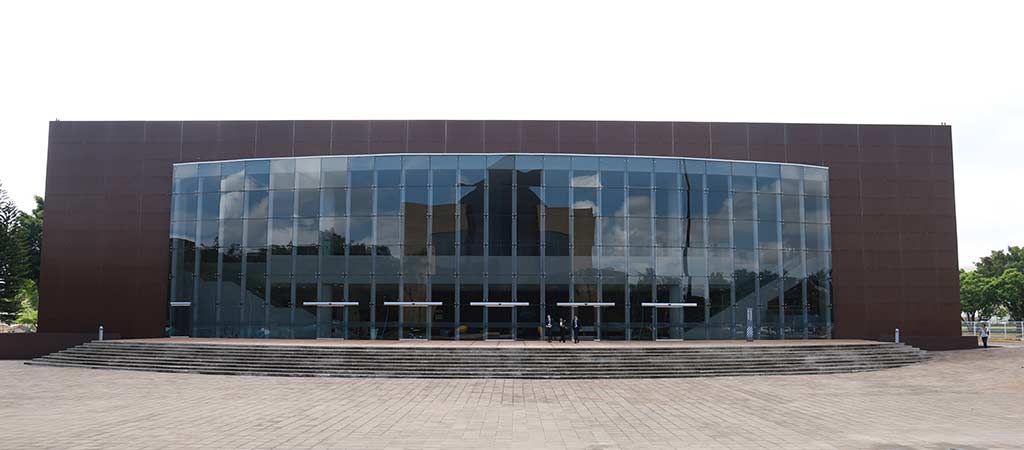 The Guadalajara Campus Congress Center is a multidisciplinary building whose purpose is to provide the campus with suitable spaces for holding workshops, conferences, congresses and various academic activities for the benefit of the Tecnológico de Monterrey community. with auditoriums, executive rooms and a space for exhibitions and congresses.
Congresses and Expositions Hall
Esplanade of 2,000m2 where national and international academic congresses have been hosted. Appropriate space for exhibitions, workshops and congresses with a maximum capacity of 2,000 people in auditorium-type assembly, subdivision capacity through mobile walls with acoustic treatment for separation of spaces, generating up to 10 independent rooms.
people Capacity: 2,000 people.
Measurements: 2,000 m2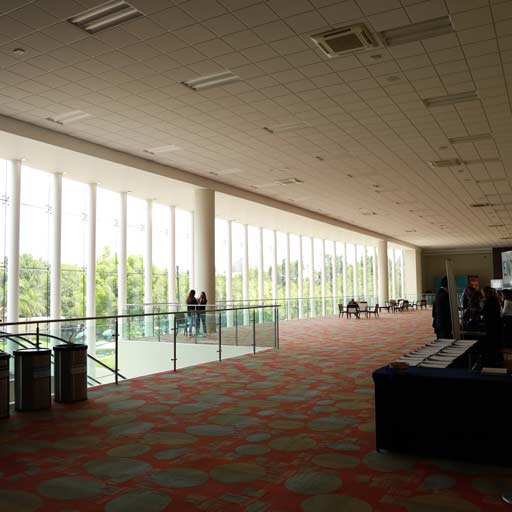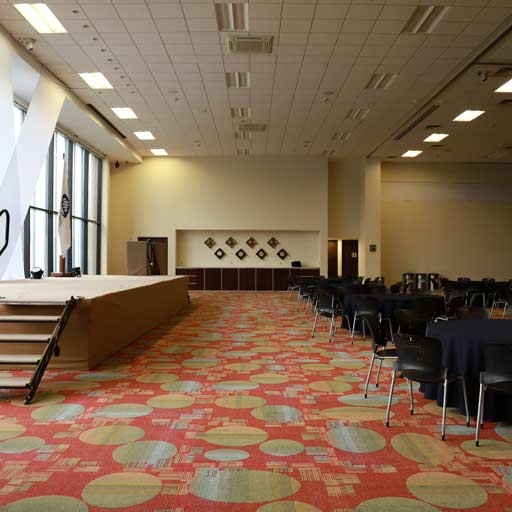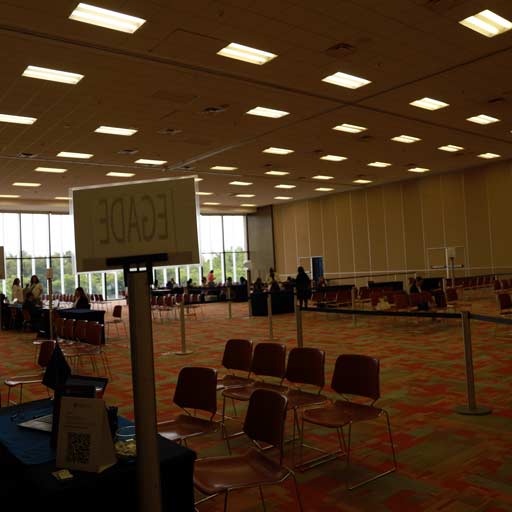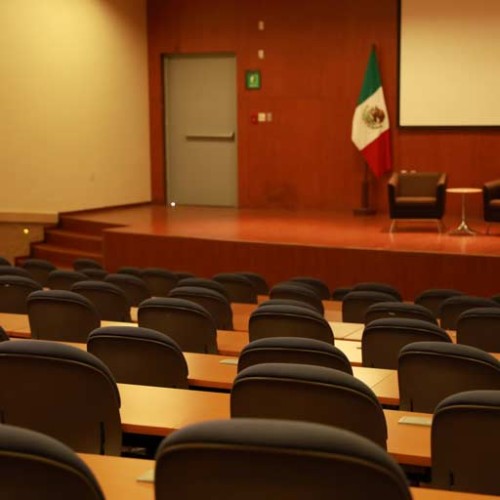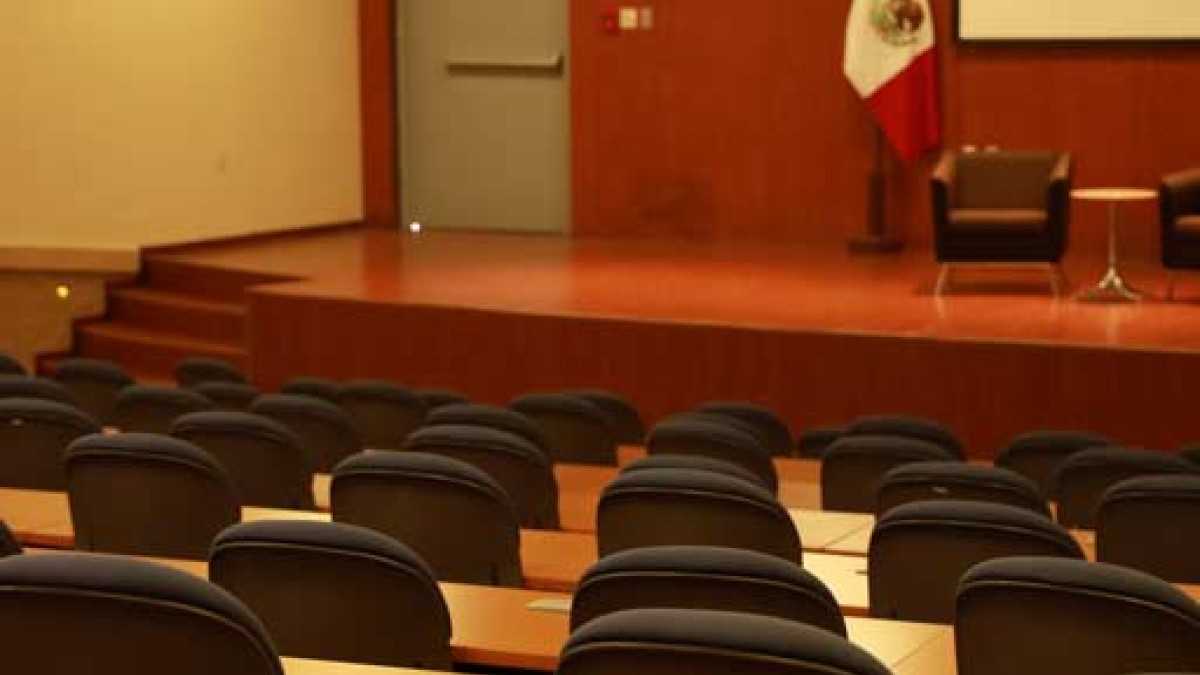 keyboard_arrow_down
Auditoriums
3 spaces suitable for conferences, panels, symposiums, debates, master classes. These are 3 auditoriums in executive format with a fixed work table. Of which 2 have capacity for 120 people and one with capacity for 80 people. The 3 auditoriums have a platform, podium, chairs for speakers, regulated lighting, integrated video projection, audio and microphone equipment with 2 handheld microphones, 2 lapel microphones and 1 podium microphone for each space.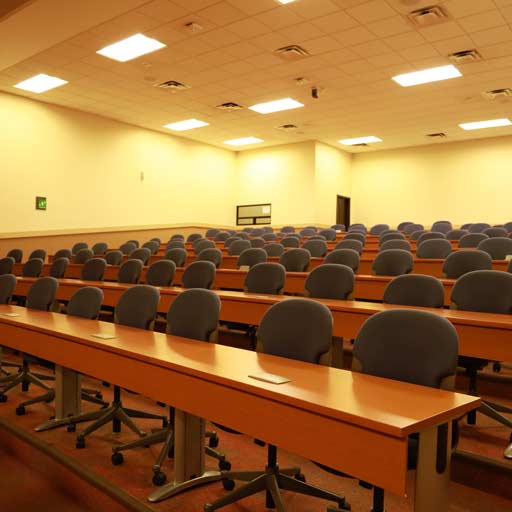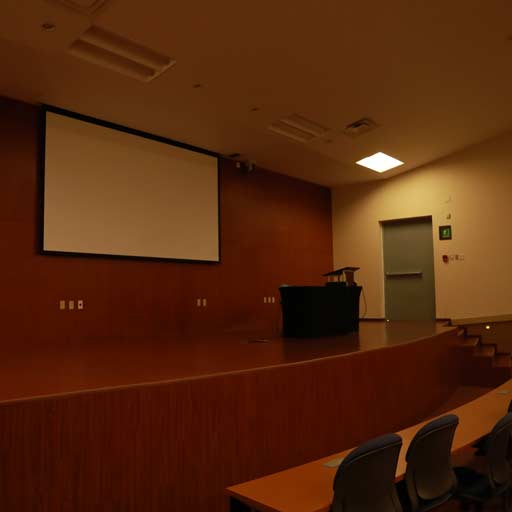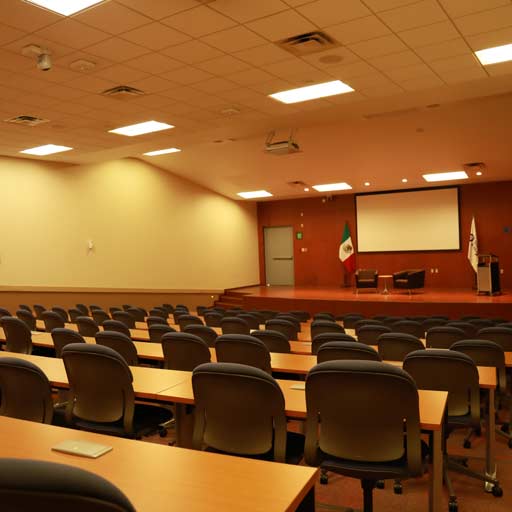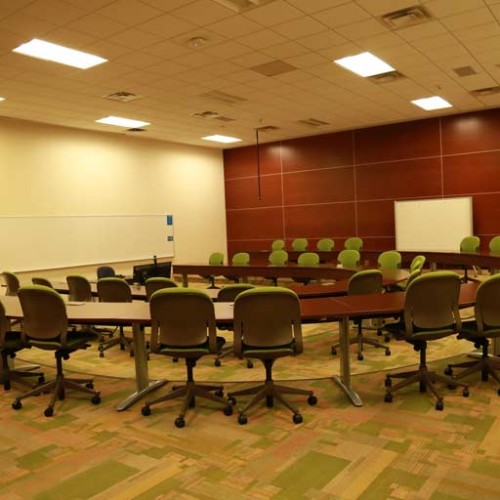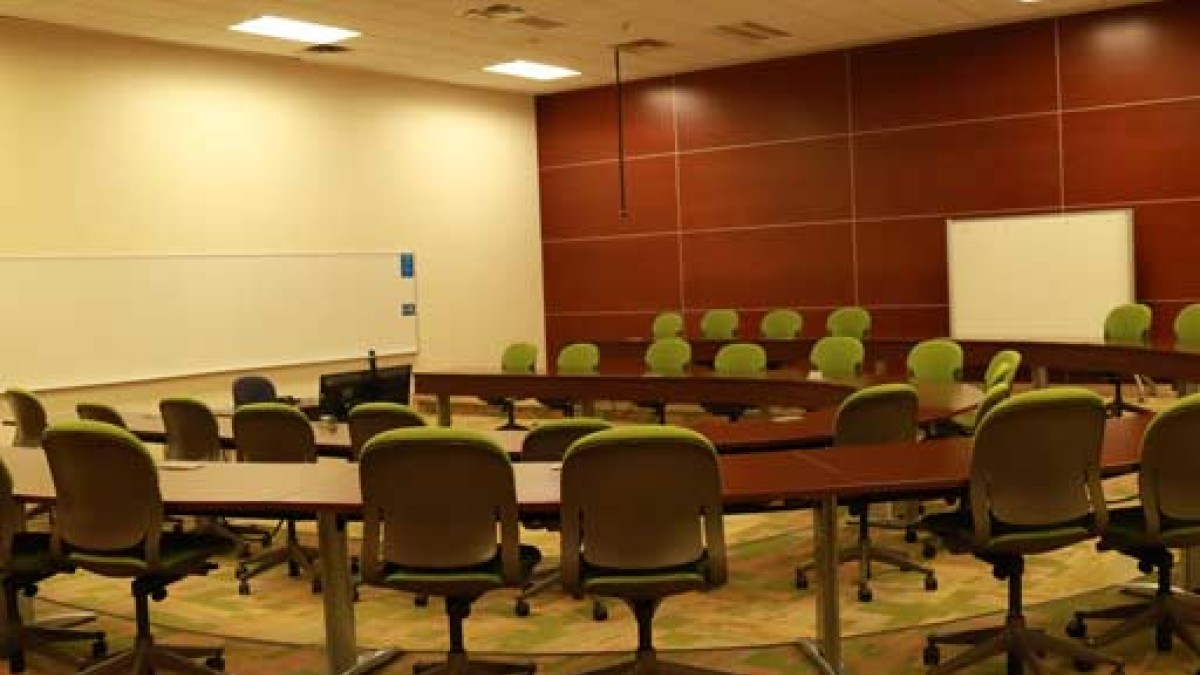 keyboard_arrow_down
Executive Rooms
6 spaces configured with HPRS technology suitable for academic classes, work meetings, workshops, videoconferences and food services. Of which 4 executive rooms have capacity for 24 people, with the option of transforming them into 2 spaces for up to 80 people. They have integrated video projection, audio and microphone equipment and mobile furniture.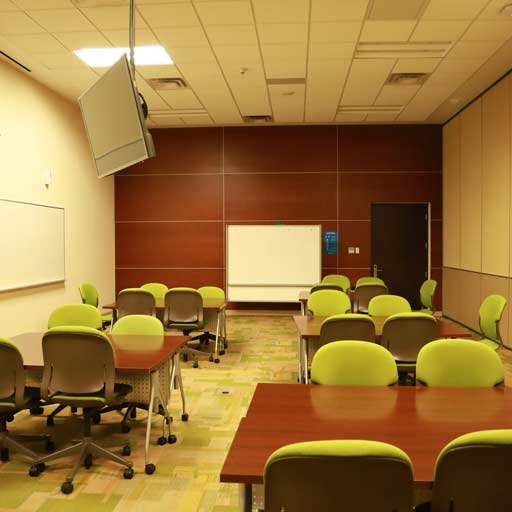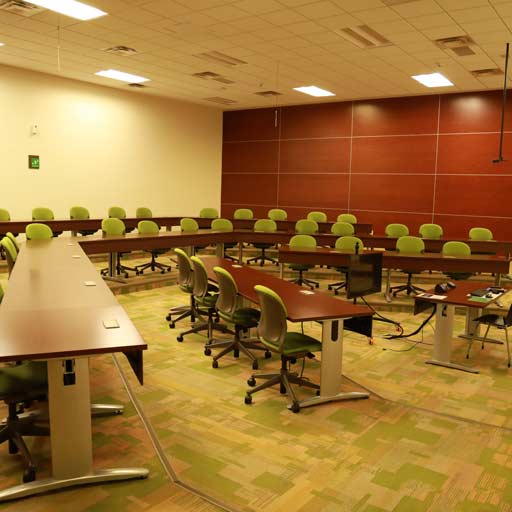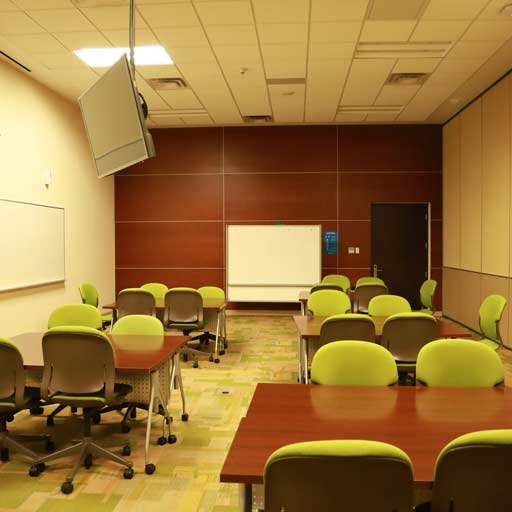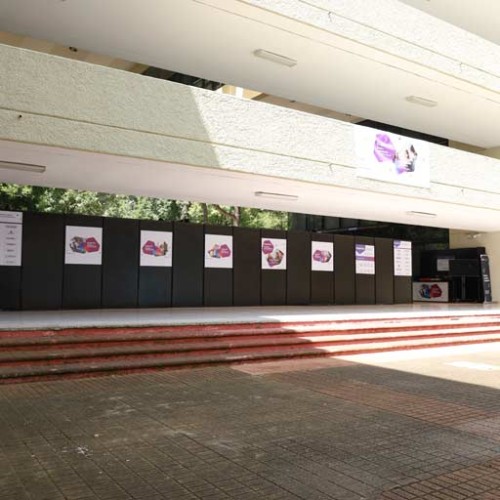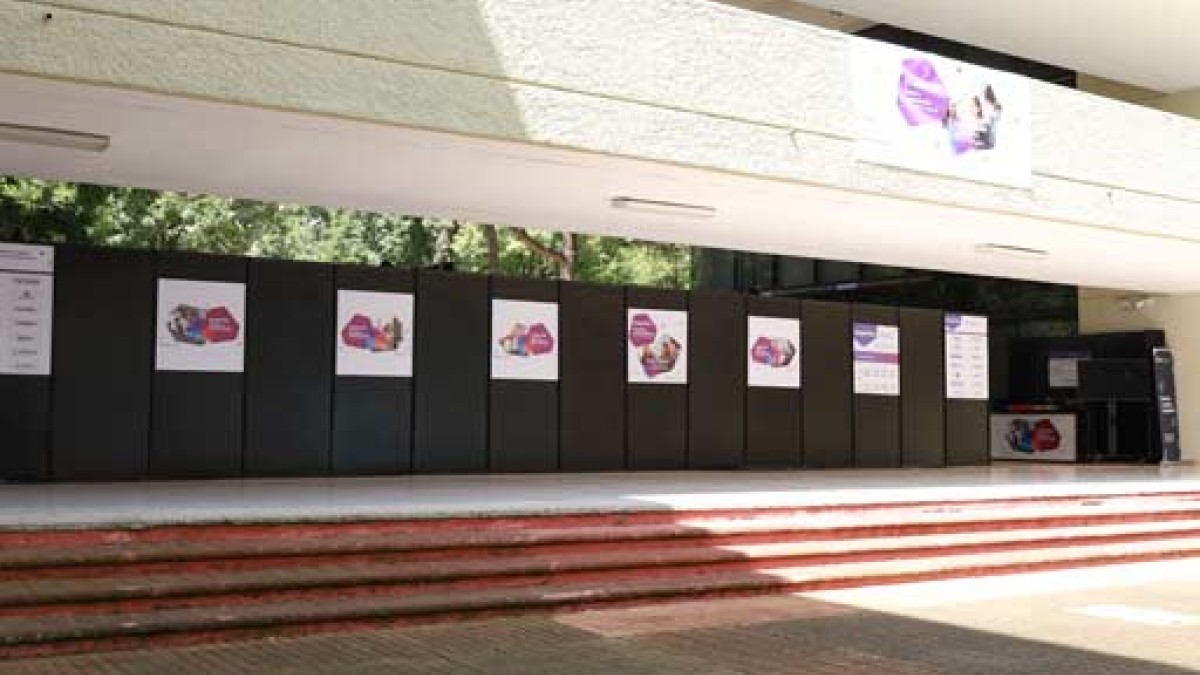 keyboard_arrow_down
Explanada BBVA
Covered open space, located in one of the main corridors of the campus with the highest influx of people. Converge a bank (BBVA), nearby an OXXO, admissions offices, law offices, oral trials room, elevator toilets and fountains. The esplanade is very versatile and can host breakfasts, lunches, wine tastings, outdoor conferences, information sessions, exhibitions, fairs, commercial activations and integration dynamics.
people Capacity: 500 people.
Measurements: 39.71m2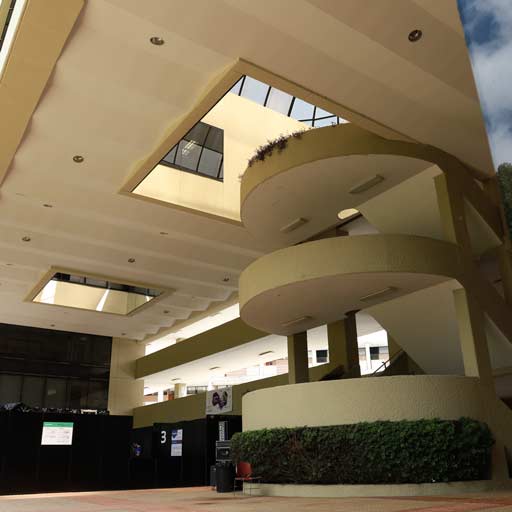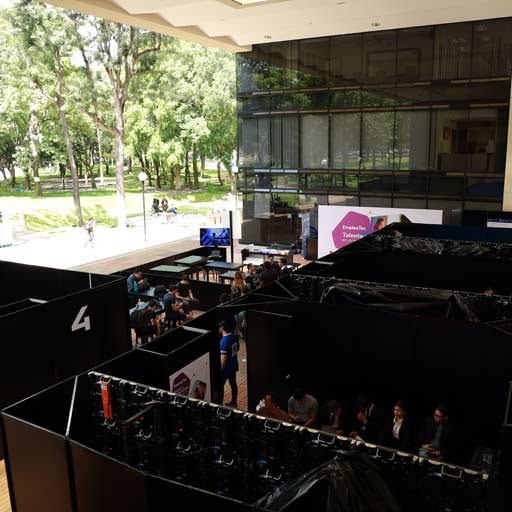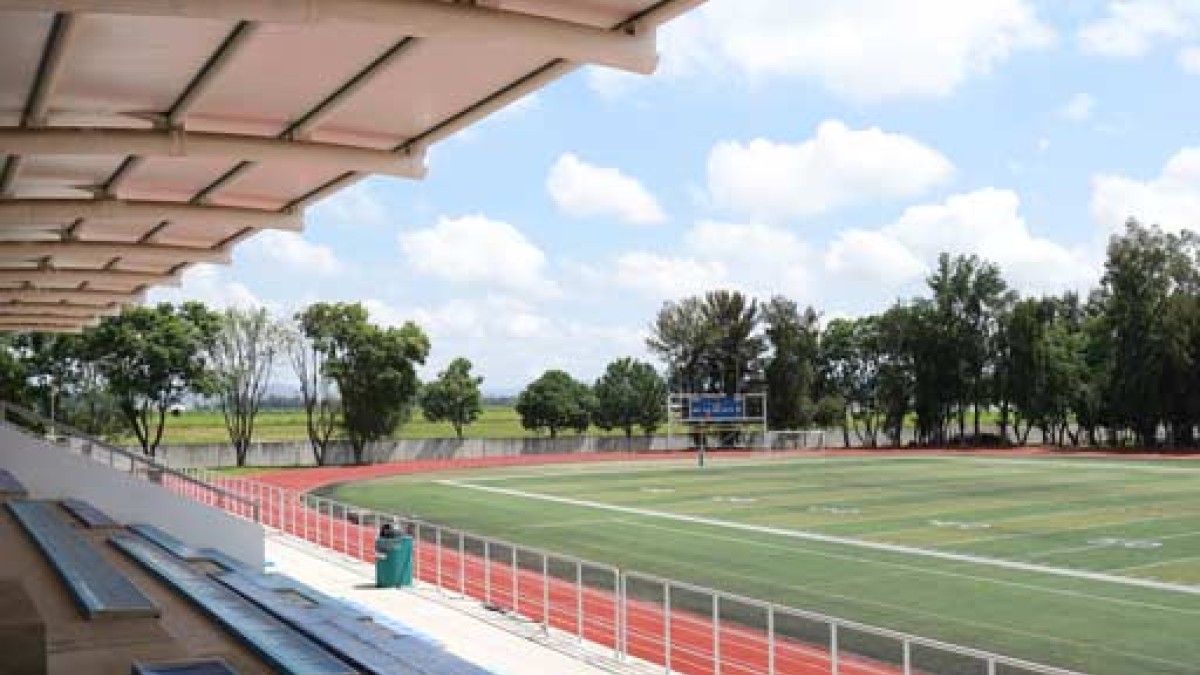 keyboard_arrow_down
Fortaleza Azul
Stadium inside the campus with a multipurpose field for the practice of American football, soccer, indoor soccer and athletics track, bleachers with capacity for 1,200 people. It has a scoreboard, snack area, restrooms and dressing rooms. The space is fenced around its perimeter.
Spaces:
Snack Area
Dressing rooms
Concrete bleachers
Sanitary
Visitor parking
people Capacity: 1200 people.
Measurements: 15,000 m2  con gradería / Cancha 12,000 m2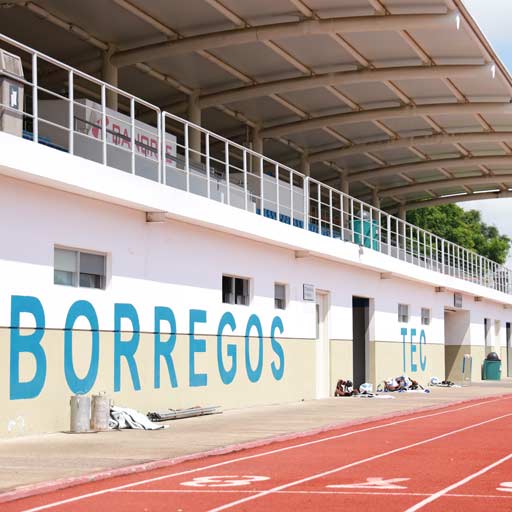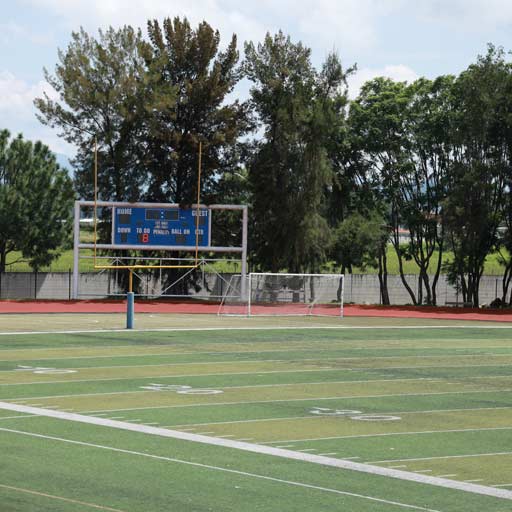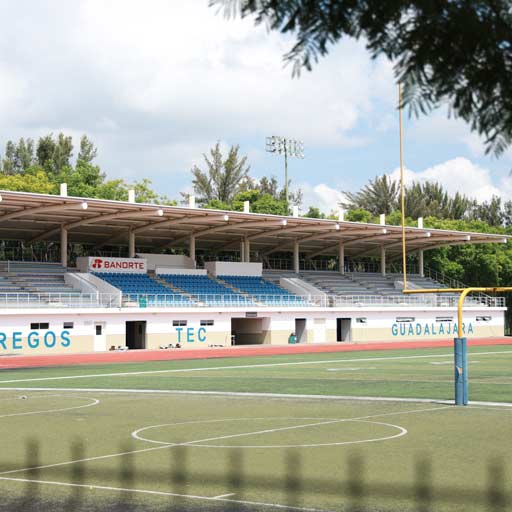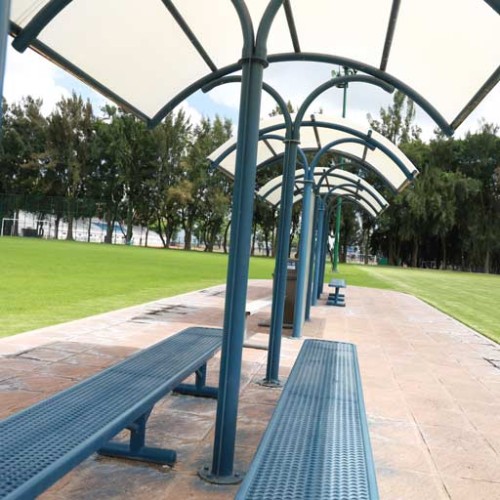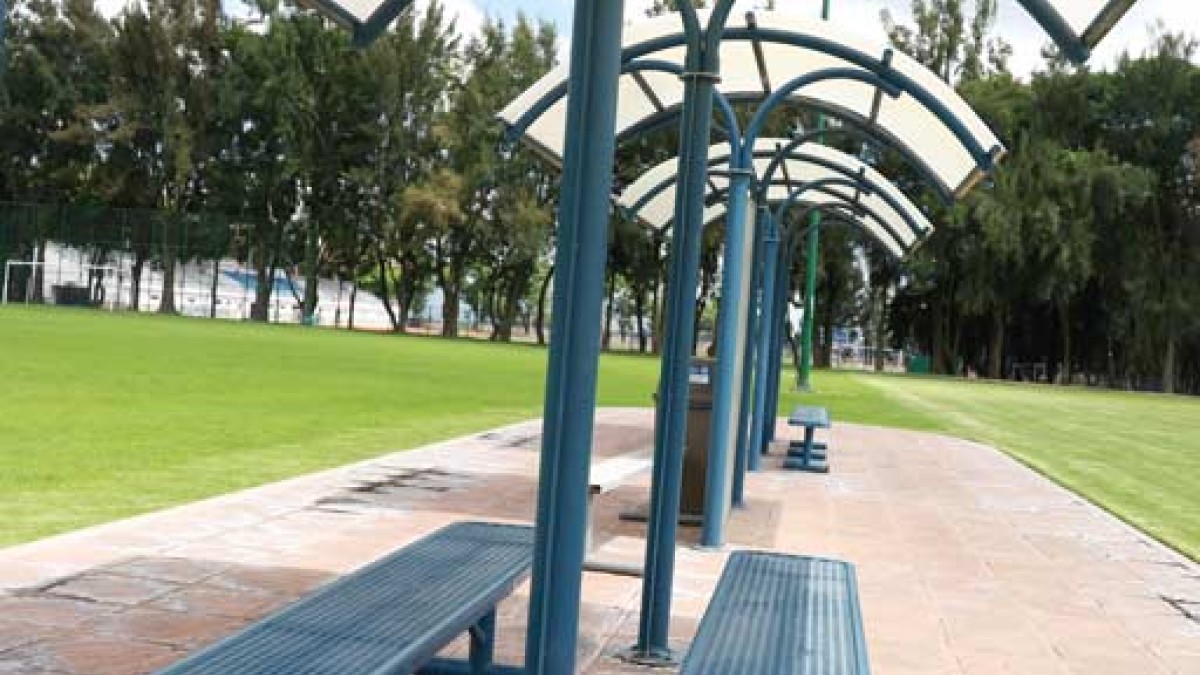 keyboard_arrow_down
Fields 1 and 2
2 professional soccer fields, marked with official measurements, have goals, local and visitor benches, bleachers for 300 people and lighting. Both fields are suitable for tournaments, training or even, if they are divided, they can be used for soccer 7/soccer 9 games, since they also have small goals for this.
people Capacity: 600 people.
Measurements: 110 m de long  x 68 m de wide.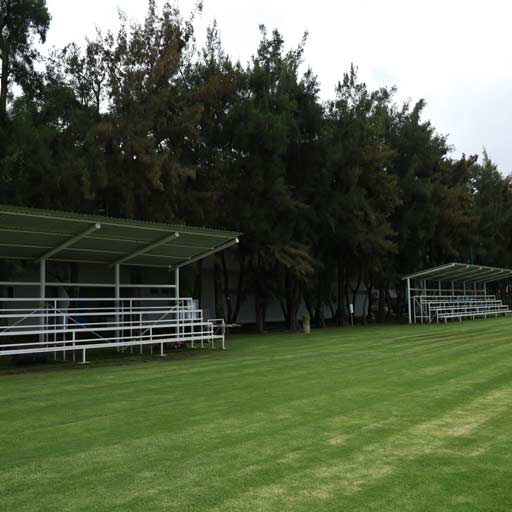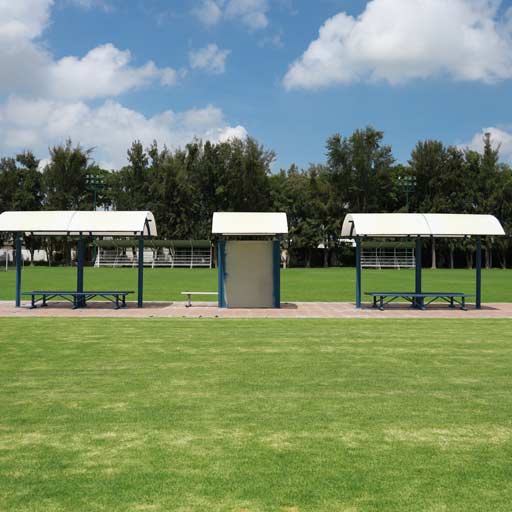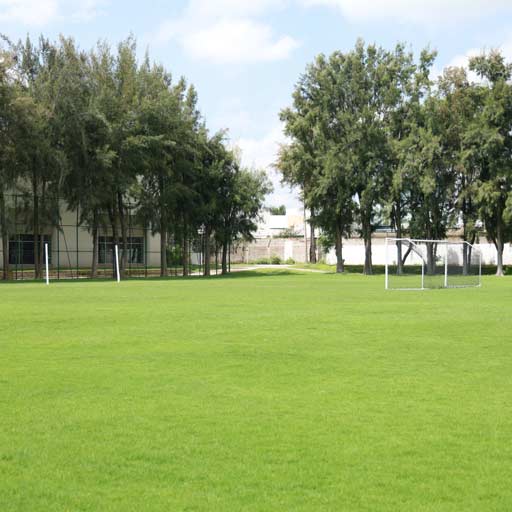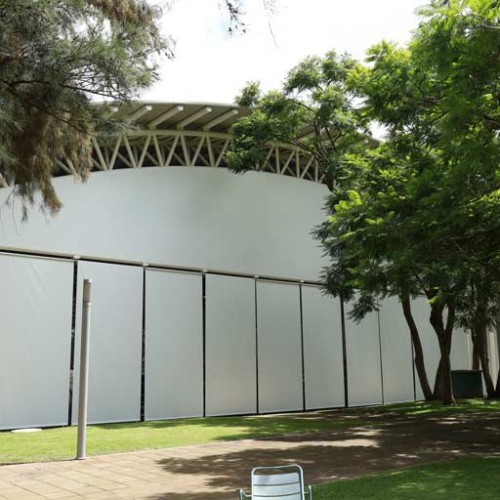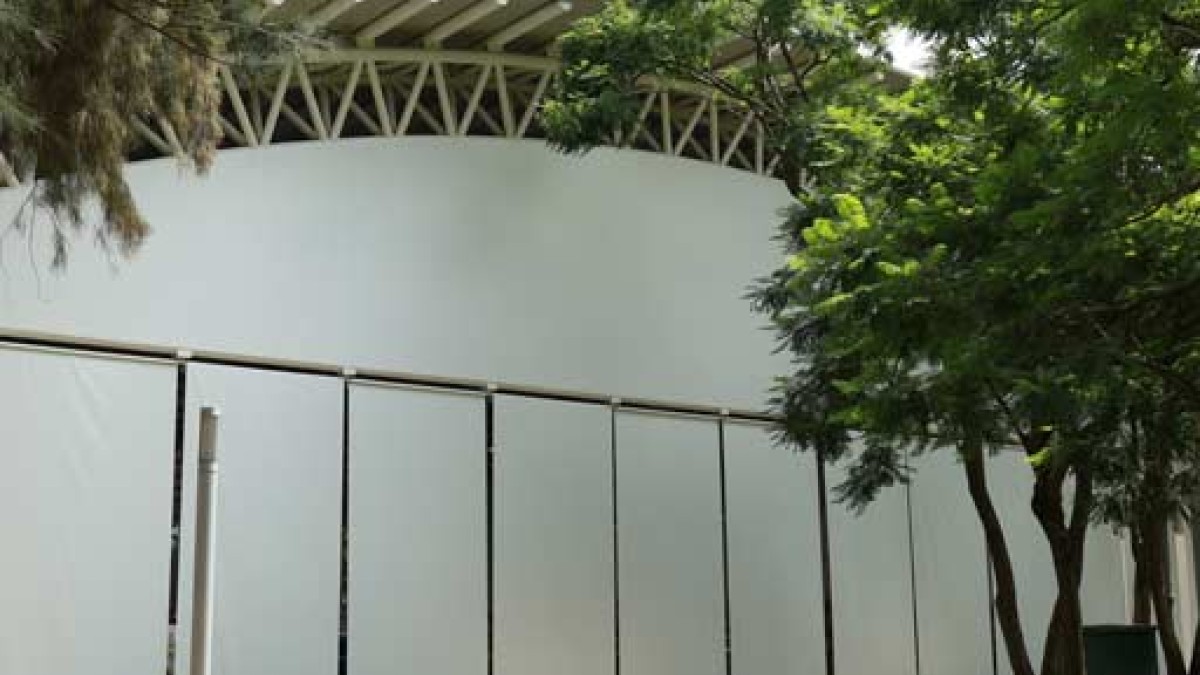 keyboard_arrow_down
Sports Dome
It is a covered dome with 4 basketball courts and 1 field for official league games that can be filled with drop-down curtains. It also has 2 indoor volleyball courts. Aluminum bleachers for up to 300 people. Remote controlled mobile baskets. The space has a plastic stave, local sound, markers and lighting.
Spaces:
Restrooms/dressing rooms
Lightning
Scoreboard
Mobile banking
Roofing
people Capacity: 5000 People.
Measurements: 3,748m2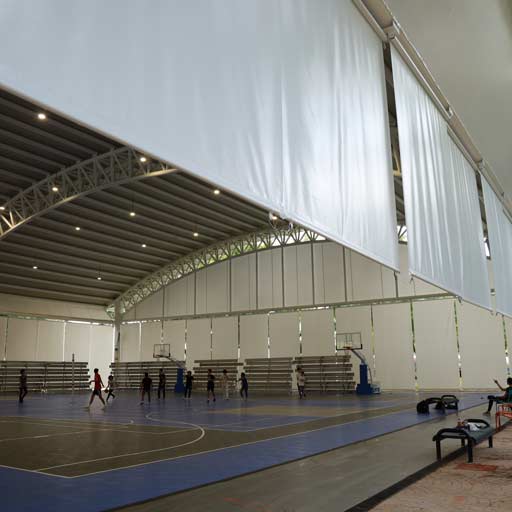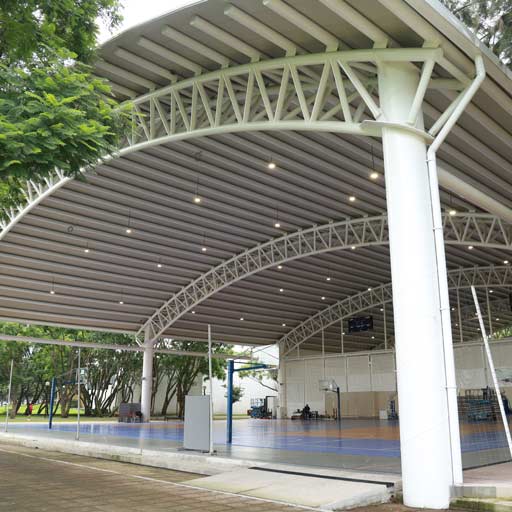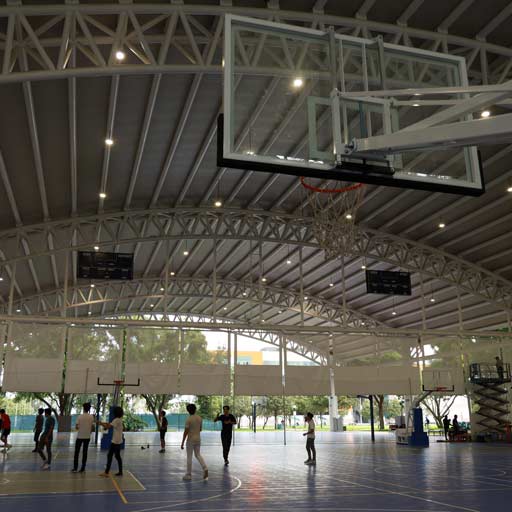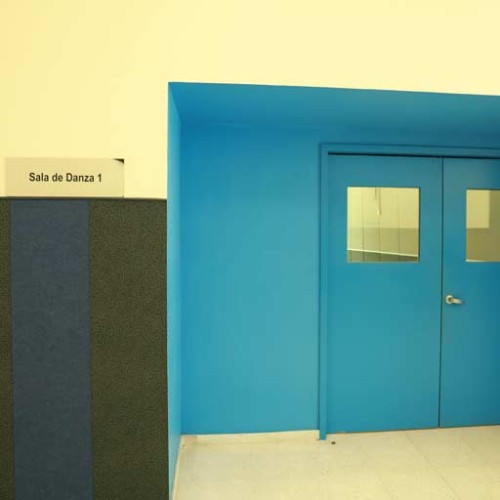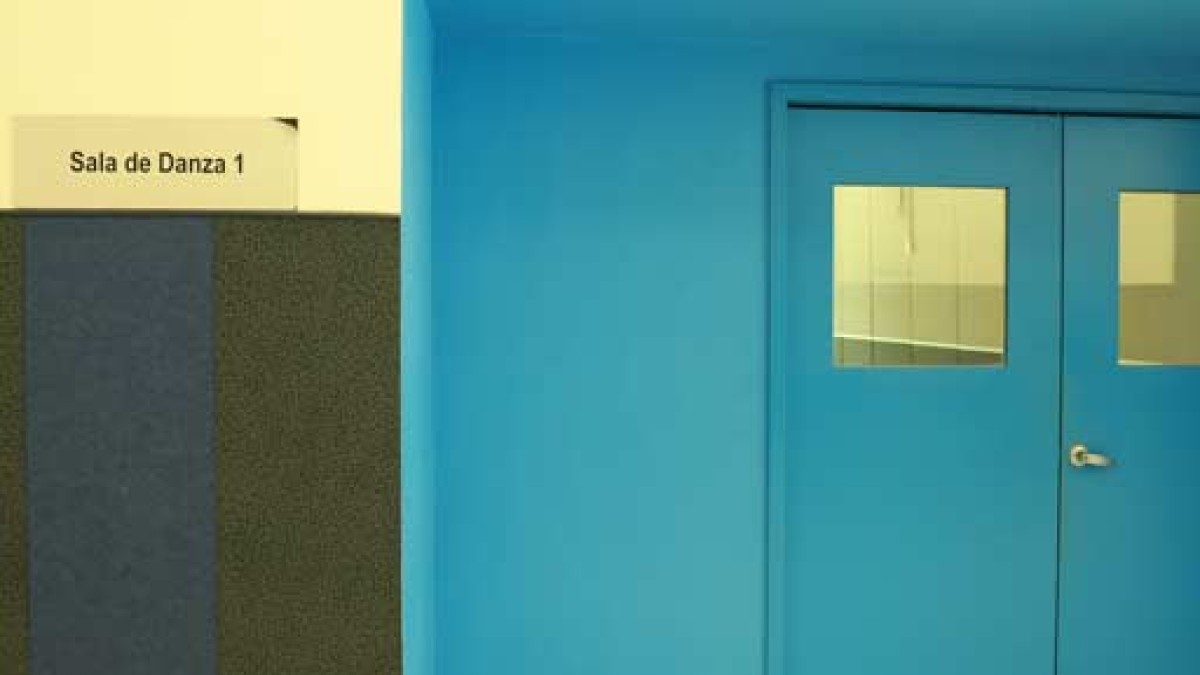 keyboard_arrow_down
Dancing Hall 1
Spaces where ballet, dance, dance recitals, musical recordings, training and rehearsals have been held. Within the campus with a capacity of 100 people depending on the configuration.
Spaces:
Sanitary
Lightning
Covered Space
Dressing rooms
Sound room
people Capacity: 100 people
Measurements: 436.38 m2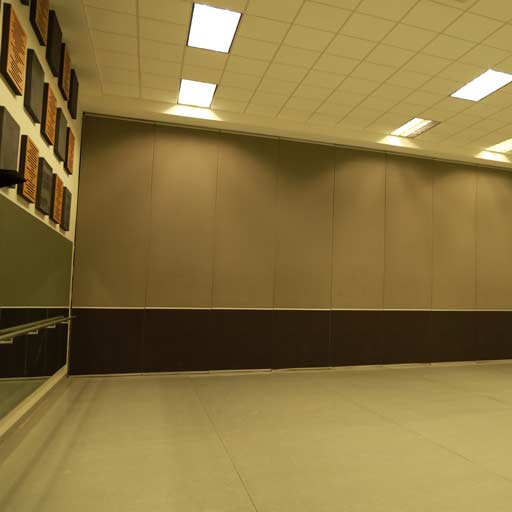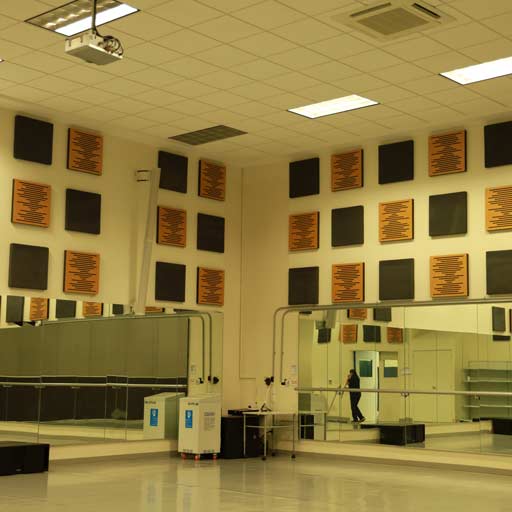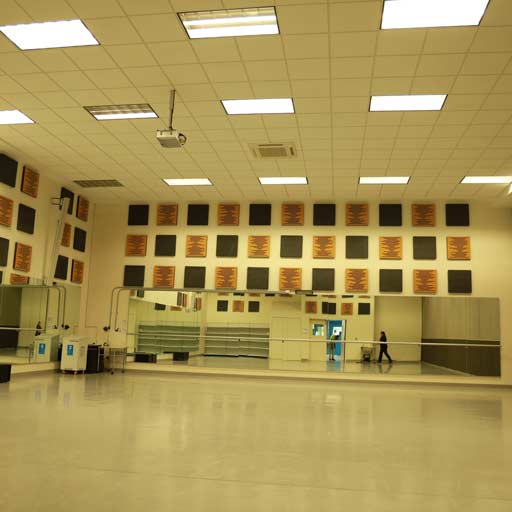 Location
Av. Gral Ramón Corona No 2514, Colonia Nuevo México, 45201 Zapopan, Jal.
Get a quote for your event