Please register here
You will receive personalized information and attention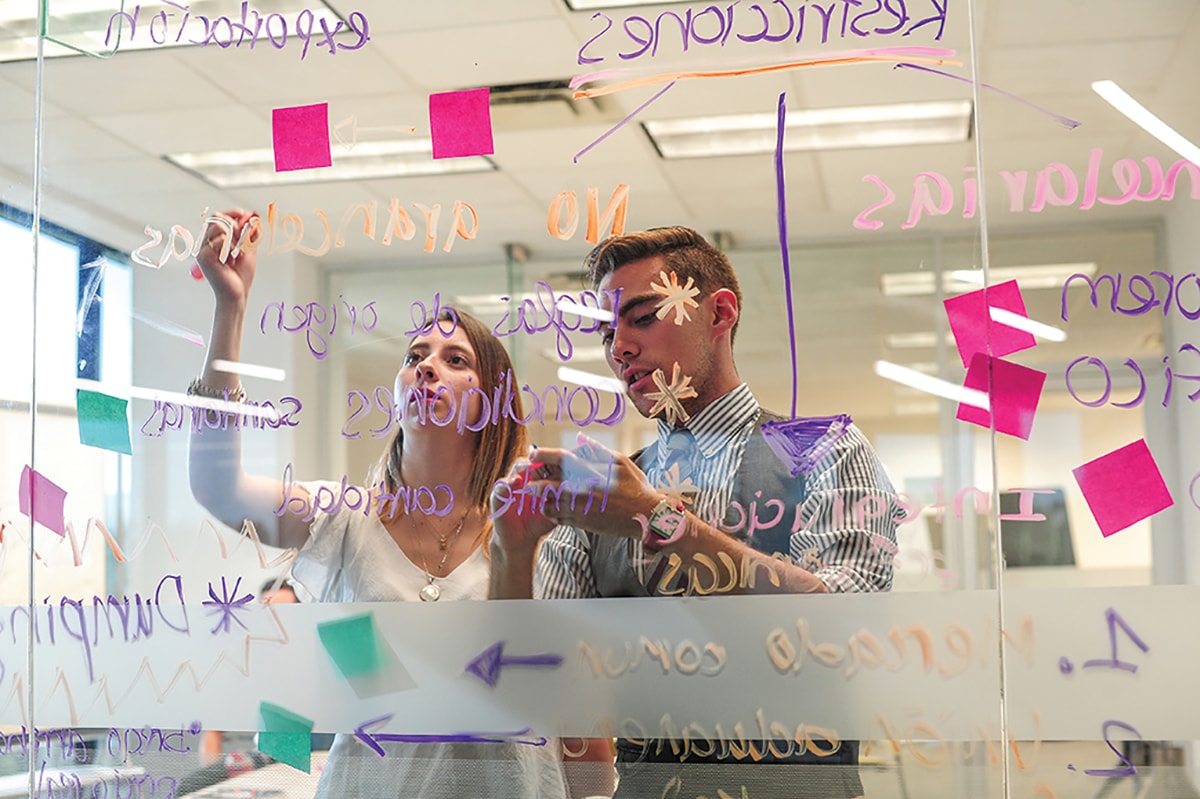 Tec21 Model: Tec challenges you
Our challenge-based educational model develops the competencies that will enable you to face up to the opportunities and challenges of the 21st century creatively and strategically.
With an education that will accompany you throughout your life, our aim is for you to be aware of the needs of the environment, acquire a systemic vision of problems and develop the capacity to solve them.
Right from the first semester, you will be participating in activities to develop your capacity to identify opportunities, find resources, take risks and recover from failure.
In addition, the model empowers you to make more decisions about your university studies as you progress, in order to develop a unique profile.
¿Qué es un Reto?
Es una oportunidad para aprender algo nuevo y afianzar lo que ya sabes. Para resolverlo requieres esforzarte, investigar e interactuar en el"mundo real". No lo concretas solo: cuentas con un kit de recursos y herramientas personales y tecnológicas, así como con la asesoría de profesores que te acompañan en el proceso. Su resolución implica un cierto grado de dificultad y una duración que despierta el interés, entusiasma y provoca tu sentido de logro.
What is a challenge?
A challenge is an opportunity to learn something new and reinforce what you already know. To solve it, you need to apply yourself, investigate and interact in the "real world". You won't be on your own: you will have a set of personal and technological resources and tools, as well as the advice of faculty who will accompany you throughout the process. Its resolution implies a certain degree of difficulty and a duration that will awaken your interest and enthusiasm and produce a sense of achievement.
The three stages of the model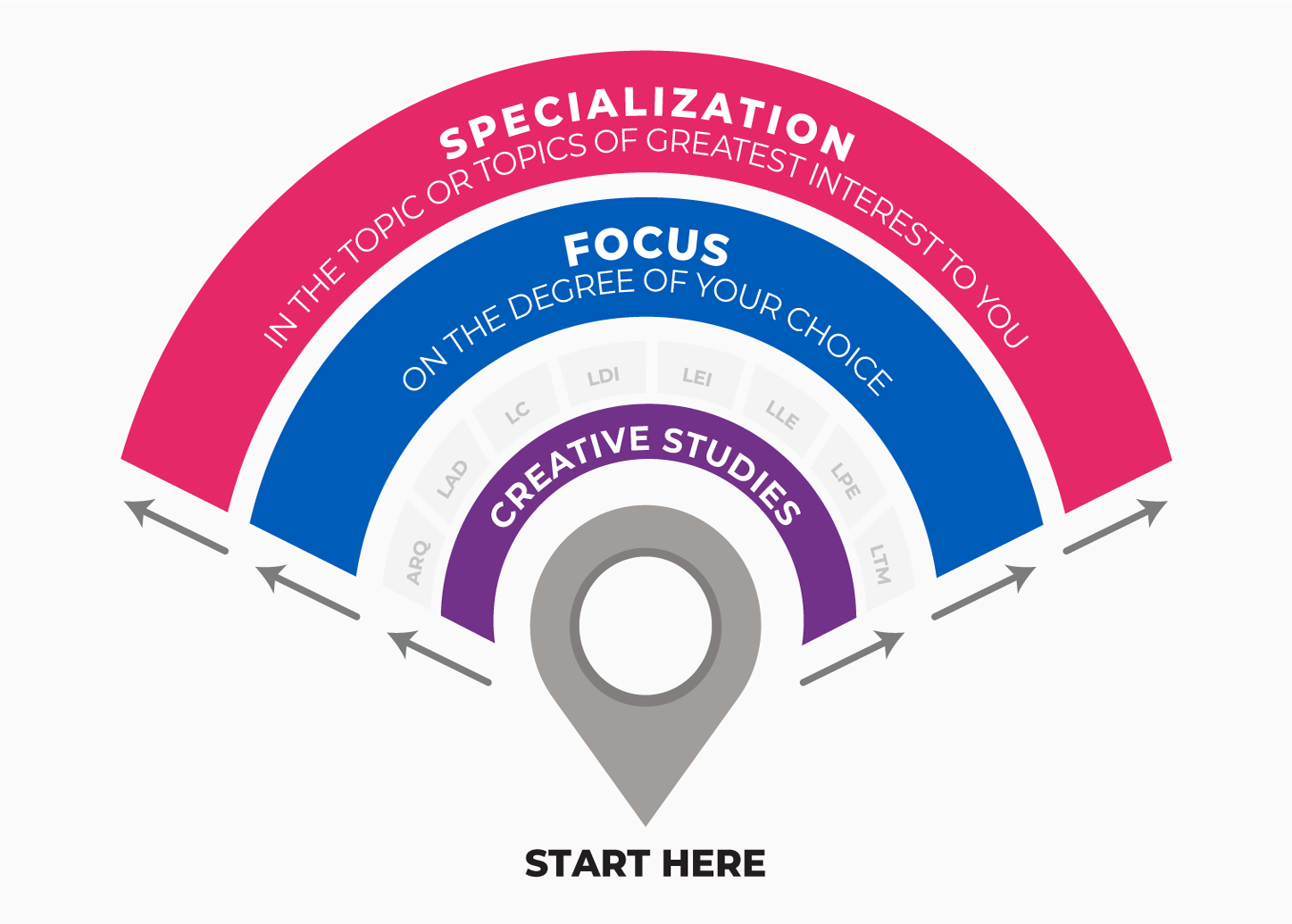 Acquire the basic knowledge of your area and face challenges to reinforce this knowledge.

Develop the competencies relevant to your degree through more focused courses and challenges.

 Give a personal touch to your degree program through specialization within or outside your discipline.