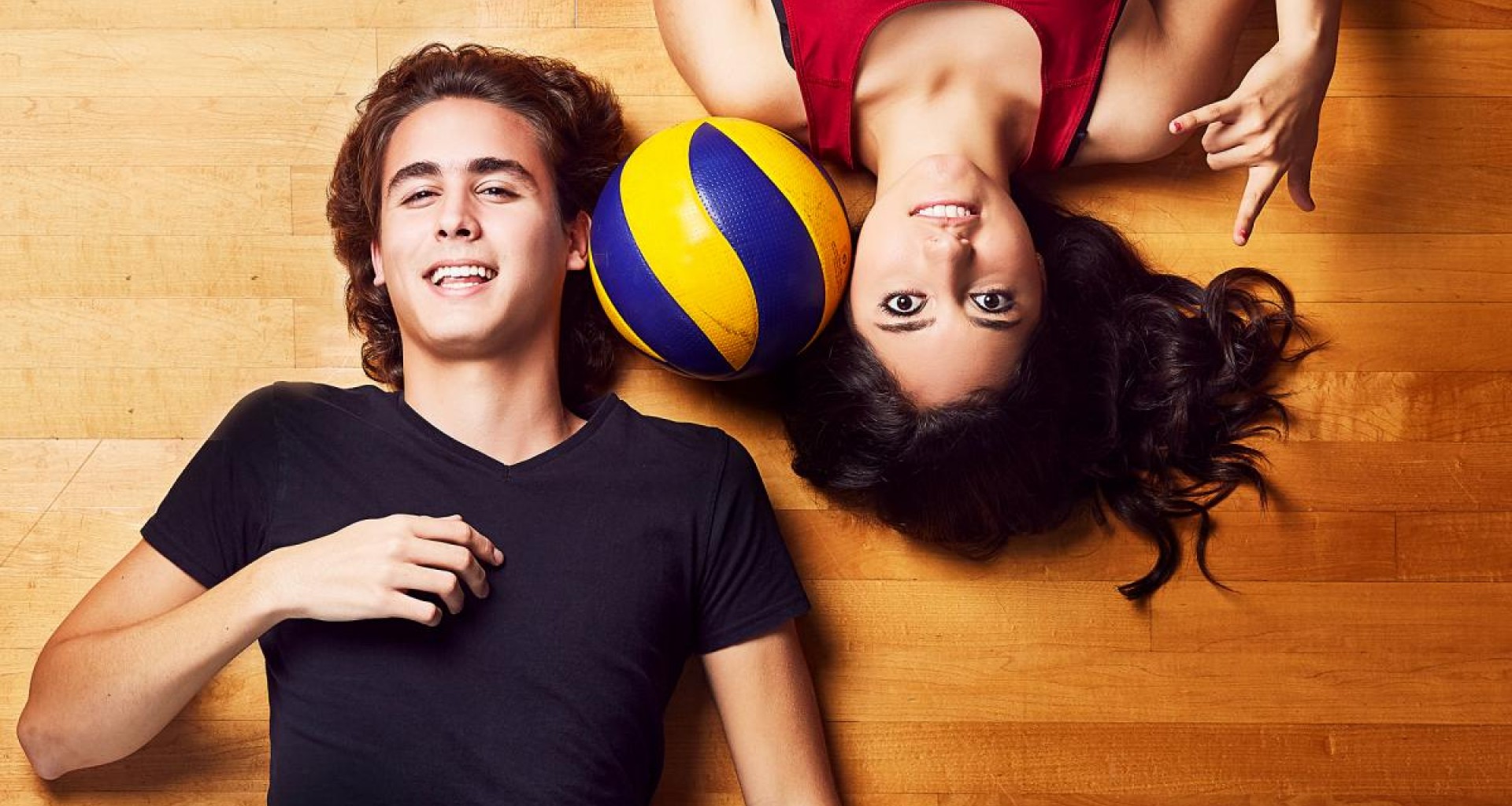 Life at Campus
8 out of 10 high school and undergraduate students participate in sports, cultural or student leadership activities.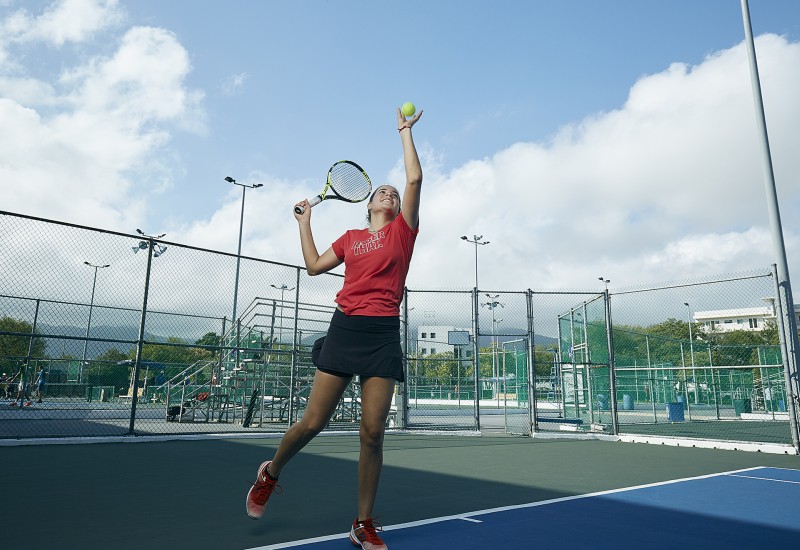 Student Talent Development
Talent is expressed differently in each and every one of us and becoming a member of the Tec community gives you the opportunity to embrace a student environment where you can discover, put into practice or drive your talent. The Tec offers innumerable opportunities for your integral education and for you to combine your professional studies with whatever you are passionate about.
At Tecnológico de Monterrey, we believe wholeheartedly that artistic expression is the space where our students can realize their potential to project their ideas, concerns and emotions, either through singing and music, drama, literature, the plastic arts or dance.
As a result, we offer cultural classes and workshops in which you can learn, practice or improve your skills in different artistic disciplines, such as contemporary dance, jazz, hip hop, Latin rhythms, Arabian dance, Irish dance, guitar, keyboard, percussions, painting and photography, among others.
You can participate in traditional plays, revues, ensembles, concerts, or join one of the dance, music, theater and singing companies.
At the Tec, you will have the opportunity to participate in national Dance, Song, Monologue or Creative Writing competitions, or overseas through folk dance productions that tour Europe, Asia, Latin America and the USA every year.
You will have the chance to learn to appreciate fine arts through the "Spectator School", or artistic productions: lighting, scenery, sound, costume, make-up, through the "Producer School".
The opportunities are exponential. Extraordinary artistic talents have been discovered and developed at Tecnológico de Monterrey, such as Nacho Llantada, Paloma Cordero, Horacio Castelo, Beto Castillo and many other alumni who experienced these moments as students and today art expression is their way of life.
At Tec de Monterrey, we are convinced that the constant practice of a sport favors your integral development, which is why we provide spaces that will help you to maintain a healthy lifestyle. There are programs for everyone in the area of athletics and sports. Investigate, participate and don't get left out … you are what we need.
Training classes
You can join in sports classes, from the basic to the advanced levels, in which you can learn, practice or improve your skills in the different disciplines available. There are classes in athletics, boxing, basketball, yoga, capoeira, spinning, TRX, keep fit, soccer, swimming, taekwondo, rugby or volleyball, to name just a few.
Recreational
If you are passionate about a sport, you can participate in our intramural tournaments in table tennis, E-sports, soccer, basketball, volleyball, drone racing and others, which are organized depending on the interest of the student community and current trends. The tournaments are between students from your campus and also from other campuses.
High performance
If you are already an outstanding athlete, you can join one of our 156 representative teams in 23 different disciplines nationwide and compete against other universities as a proud Borrego. With your sports talent and the leadership of our coaching staff, you can realize your dream and represent Tecnológico de Monterrey in regional, national and international competitions, such as the National University Games, National CONADEIP Championships, as well as other high-impact leagues and tournaments, and, of course, represent Mexico in international competitions at the highest competitive level, such us the World University, Central American, Pan-American, World and Olympic Games.
The opportunities are exponential. Extraordinary world-class sports talents have trained and developed at Tecnológico de Monterrey, such as Fernando Platas (Diving), Luis Rivera (Athletics), Eduardo Nájera (Basketball), Bibiana Candelas (Volleyball), Ana Paula de la Peña (Tennis), among many other outstanding athletes.
Promoting Wellbeing
At the Tec, we are here for you and care about your wellbeing in the different areas of your life, offering counselling services to listen to and accompany you in any situation, be it emotional, academic, vocational or legal, through the 24/7 hotline and our counsellors.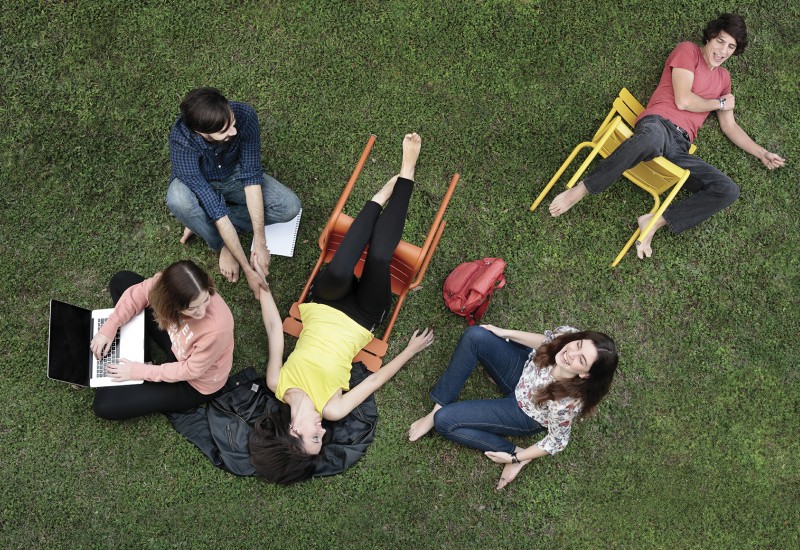 Each and every one of our students is important. Tqueremos is a comprehensive accompaniment program for the prevention and early detection of any type of problems Tec de Monterrey students might experience. Through the orientation, training and sensitization of the academic community, Tqueremos accompanies you in the diverse vulnerable situations to which we are exposed in this day and age, facilitating communication channels that provide the necessary emotional and external resources to overcome any type of conflict that might arise.
We provide orientation and different activities to help you discover what you are truly passionate about, moves you, and makes sense and is meaningful to you, by promoting spaces for reflection and meditation.
The Tec promotes healthcare through an ecosystem that provides tools for your integral physical and mental development, in all its dimensions. Campaigns for the prevention and early detection of diseases are implemented year-round, to help you make informed decisions on your healthcare.
You will also benefit from infirmary and emergency services, if necessary. We also offer advice on nutrition, exercise and sleep habits to enhance your personal and academic performance.
Punto Blanco is a space of silence where you can be at peace with yourself. The space encourages profound reflection, meditation and spiritual development, regardless of your specific religious beliefs. At Punto Blanco, you will find an agenda of events, activities and tools to learn in greater depth about your own and other spiritual traditions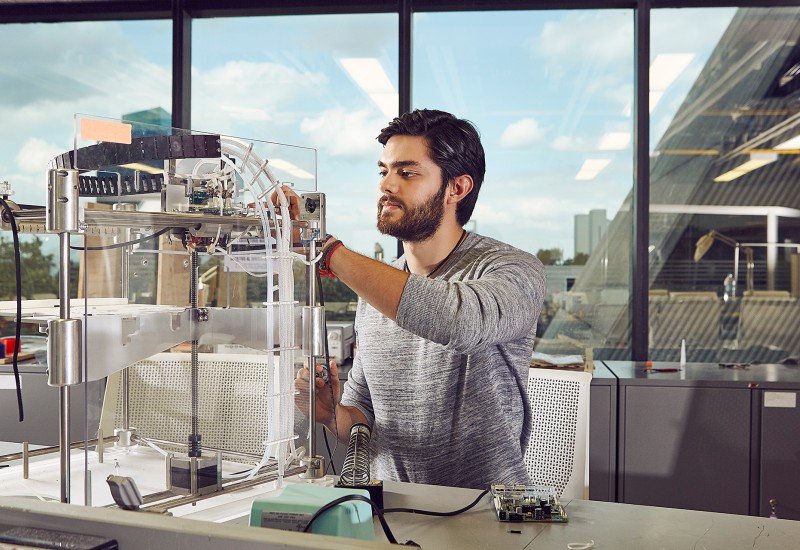 Professional Development
At the Life and Career Center we help each and every one of our students to identify the professional development path of their choice, as entrepreneurs, employees, conducting research, contributing to the third sector or pursuing specialization studies.
The Life and Career Plan Workshops provide tools to self-manage your personal and professional development. The workshops are designed to be fully practical and focus on helping you to become aware of your personal and professional strengths, and successfully make the most of your talents. We can give you advice on building your curriculum and provide experiential activities in recruitment processes, such as competency-based interviews and assessments.
Your ideal job is just a click away. On the job board, you can find more than 3,000 vacancies that are of interest to you, from the over 13,000 companies registered with us.
Access to the job board: https://cvc.itesm.mx/bolsa/trabajo
Year round, representatives from different companies and institutions visit the Campuses to recruit students and graduates for specific vacancies. During their visit, they carry out informative sessions to explain the company's or institution's profile, their trainee programs and the vacancies they wish to fill.
At the Tec, we have ties that enable you to carry out stays or internships in the top national and international companies, non-governmental organizations, hospital centers that are highly renowned for their innovation, and at the campus itself through the program On Campus Jobs.
We will support you in creating a plan to gain work experience in the area of your interest from the first day of classes. Tec de Monterrey offers the experience of making contact with national and/or international organizations that are looking for professional talent.
Creation of Communities
At Tecnológico de Monterrey, you can form part of a vibrant, inclusive student community that lives in harmony with people of different ideologies and interests.
We firmly believe in celebrating our differences and the synergies that emerge from our students' variety of talents and skills. We seek to generate and live an inclusive culture of respect, free from discrimination, with equality in diverse contexts, such as gender, disabilities, religious beliefs, sexual orientation, socioeconomic level and generational diversity, among others.
Each foreign or Mexican student will discover a campus environment that inspires them to study innovate and transcend. Aware that each student is unique and has particular skills and talents, Tec de Monterrey offers a broad range of activities that promote wellbeing and foment integration.
If you are interested in having a positive influence on your community, organization or institution, at Tec de Monterrey you can realize this dream by participating in any of the 1,143 student groups existing on the different Tec campuses.
The student groups focus on different topics, such as Ecology and the Environment; Sports and Recreation; Art and Culture; Leadership; Politics, Citizenship and a Humanistic Outlook; Professional Development and Entrepreneurship; Inclusion, Diversity and Gender; Religion and Philosophy; Health and Integral Wellness; Student Life and Alma Mater; Graduation Committee.
Major leadership events are held every semester, which you can attend and generate synergy with other passionate student leaders like you.
Be a member of the Student Government and participate in generating solutions for the benefit of other students like you.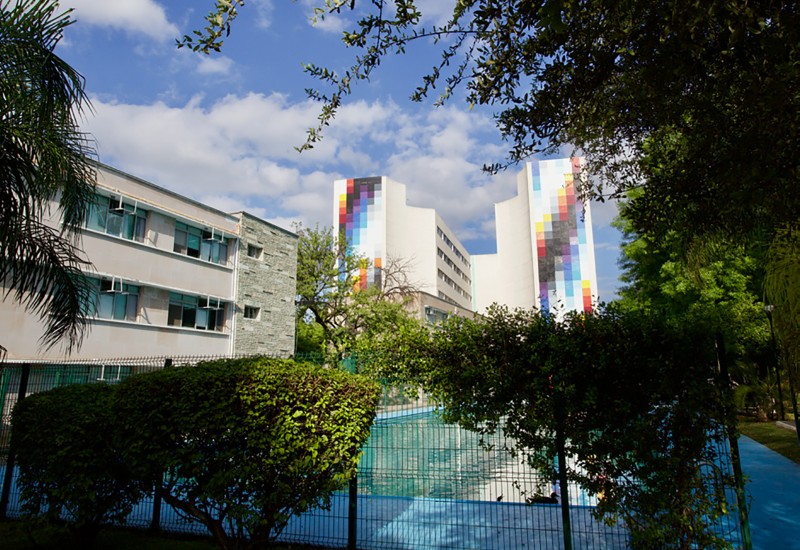 Life in the Residence Halls
More than a room: It's a home away from home.
Tecnológico de Monterrey opens the doors of its Residence Halls to Mexican and international students alike, providing a comprehensive living and study experience inside the Institution's facilities.
Residence Halls offer you the chance to interact and grow in a multicultural environment, supported by facilities and services designed to drive your potential in academic and personal contexts. At present, we have Tec Residence Halls in: Monterrey, Guadalajara, León, Chihuahua, Veracruz, Puebla and Querétaro.

Student's ambience
The residence halls are an ideal space for living, sharing and meeting people from different places, forming a community of non-local students characterized by their diversity.
At the residence halls, you will be supported by prefects, students like you who will help you to adapt to and integrate into the Tec.

Services included
Utilities (water, electricity, telephone, gas)

Internet

Study room

Cable TV*

Housekeeping service three times a week

Kitchen

Prefects

Laundry* (at extra cost)

Security 24/7/365
Access control

Emergency medical service

Single or double rooms

Room cleaning service three times a week

Parking

Convenience stores and cafeterias nearby

Air conditioning*
*Not available at the Veracruz, Puebla and Querétaro campuses.
For more than 15 consecutive years, residents have obtained a higher grade average compared with non-local students who do not live in the Residence Halls and with local students who live in the city with family members.
As a resident, you will have the chance to ask tutors for academic support, through academic counseling in the subjects you find difficult, and/or support from expert advisors who will supervise your adaptation to and integration into Tecnológico de Monterrey and the student community.
SOCIAL Responsibility
Considered a formative experience that strengthens development of competences from our graduates, Social Service promotes profesional excellence and involves personal skills development to help others and contribute, from the professional field to generate plans, proposals and solutions to issues and adversities society face day by day.
Find out more navigate_next
Tec Store
Tecstore was created with the purpose of fostering pride and a sense of belonging towards the institution and to promote Tec's Spirit through official products, as well as creating new experiences to connect Tecnológico de Monterrey community with our brands.
Go to tecstore navigate_next