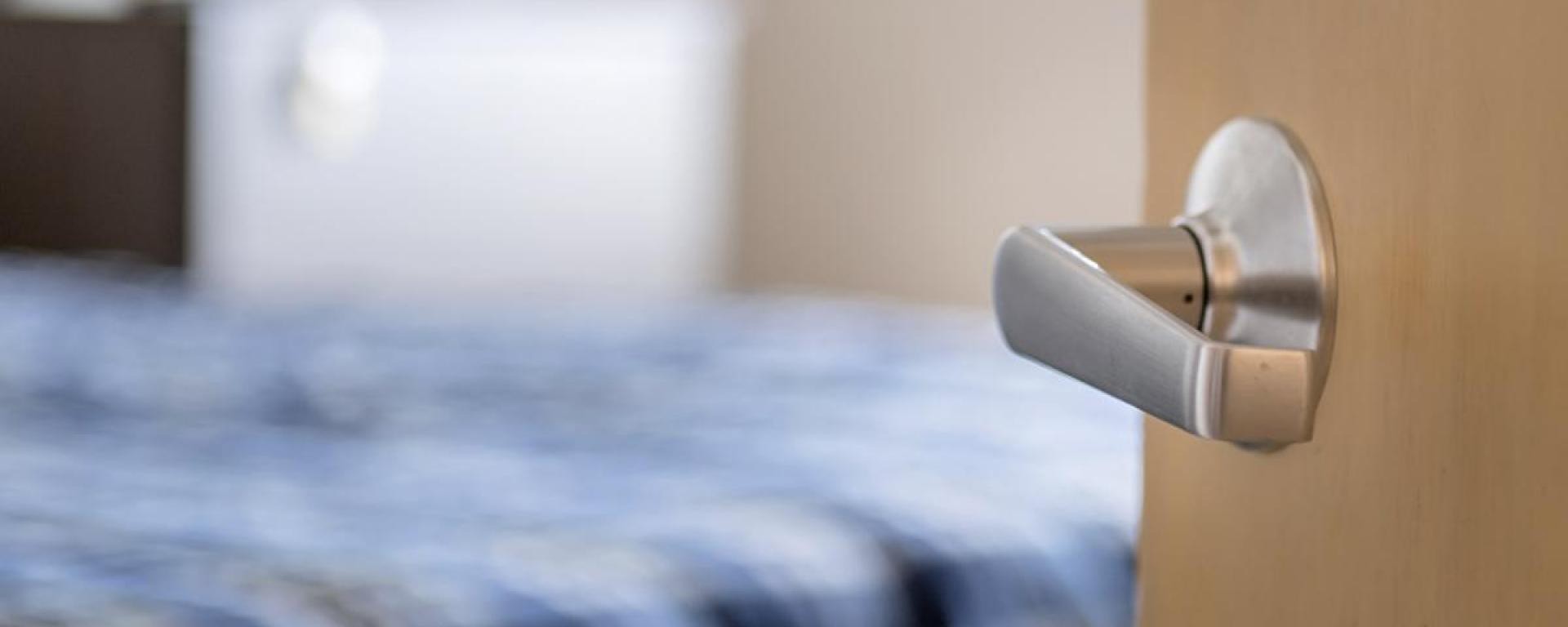 Welcome to the Residence Halls
Tecnológico de Monterrey welcomes you to its student housing offering the opportunity to socialize and grow in a multicultural environment.
The facilities and services offered at our student housing are designed to support your academic and personal development.
The student housing is an ideal space for living, sharing and meeting people from different places, including the diverse regions of Mexico and the world.
At present, we have Tec Residence Halls at the following campuses: Monterrey, Guadalajara, León, Chihuahua, Puebla and Querétaro.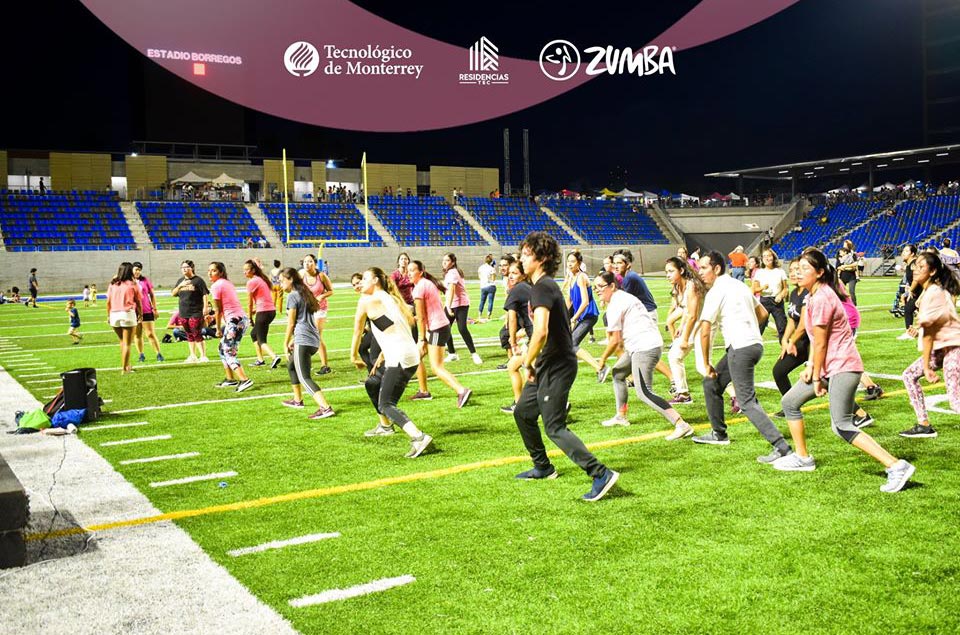 Internet
Study room

 Kitchen

Laundry* (con costo extra)

Security 24/7/365

Emergency medical service

Parking lot

Convenience stores and cateferias nearby

Utilities (water, electricity, telephone, gas)

Cable TV*

Room cleaning services, three times a week

Prefects

 Access control

Single or double rooms

 Cleaning service in common areas

Air conditioning*
* At extra cost.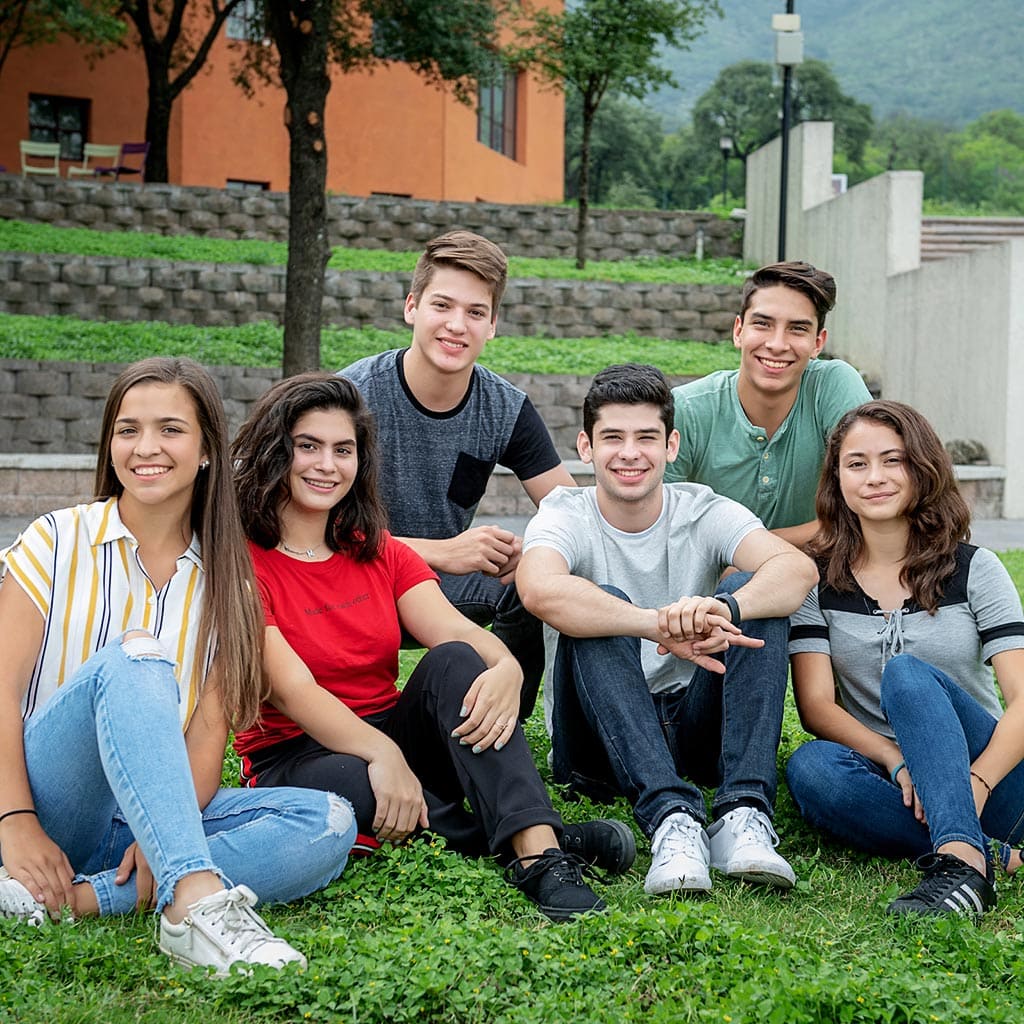 Why students choose housing?
You are what matters most to us, which is why the Tec Residence Halls are well known for protecting your personal integrity 365 days a year.
You will meet people who share your interests and who will become your new family.
Internet connection 24 hours a day, year-round.
Parking lot (variable according to the building and campus).
Free medical consultation service during the semester.
radio_button_unchecked
radio_button_checked
This model is designed to ensure that your campus experience will be unique.
You will develop a healthy, independent lifestyle, with greater access to faculty, student clubs and the campus facilities, supporting your growth.
The Tec Residence Halls provide the best place for making friends, since they offer numerous events, in which you can help as an organizer or participant. In addition, the availability of a wide range of sports, art, student group and counselling activities, which form part of the Student Leadership and Development model (LiFE), will promote your wellbeing and foster your integration.
radio_button_unchecked
radio_button_checked
Possibility of applying to be a prefect. Participation in this program, apart from offering personal and academic growth, will provide a wide range of benefits.
Award of recognitions to outstanding residents.
radio_button_unchecked
radio_button_checked
Participate in activities organized by each campus every semester, such as:
Student welcome event every semester.
Events organized by each campus that fulfill the well-being model (intellectual, environmental, occupational, physical, emotional, social and spiritual), for example: Fashion Week, The Voice and Talent Show.
Events during final exams.
End-of-semester event.
radio_button_unchecked
radio_button_checked
For more than 15 consecutive years, residents have obtained a higher grade average compared with non-local students who do not live in the student housing and with local students who live in the city with family members.
As a resident, you will have the chance to ask tutors for academic support, through academic counseling in the subjects you find difficult, and/or support from expert advisors who will supervise your adaptation to and integration into Tecnológico de Monterrey and the student community.
radio_button_unchecked
radio_button_checked
By living in the Tec Residence Halls, you will put into practice skills and values such as social harmony, tolerance, respect and resilience, and learn to be more sociable and sensitive to others' needs.
Actions such as preparing your meals, washing dishes, making your bed, ironing your clothes, among others, will be useful throughout your personal life.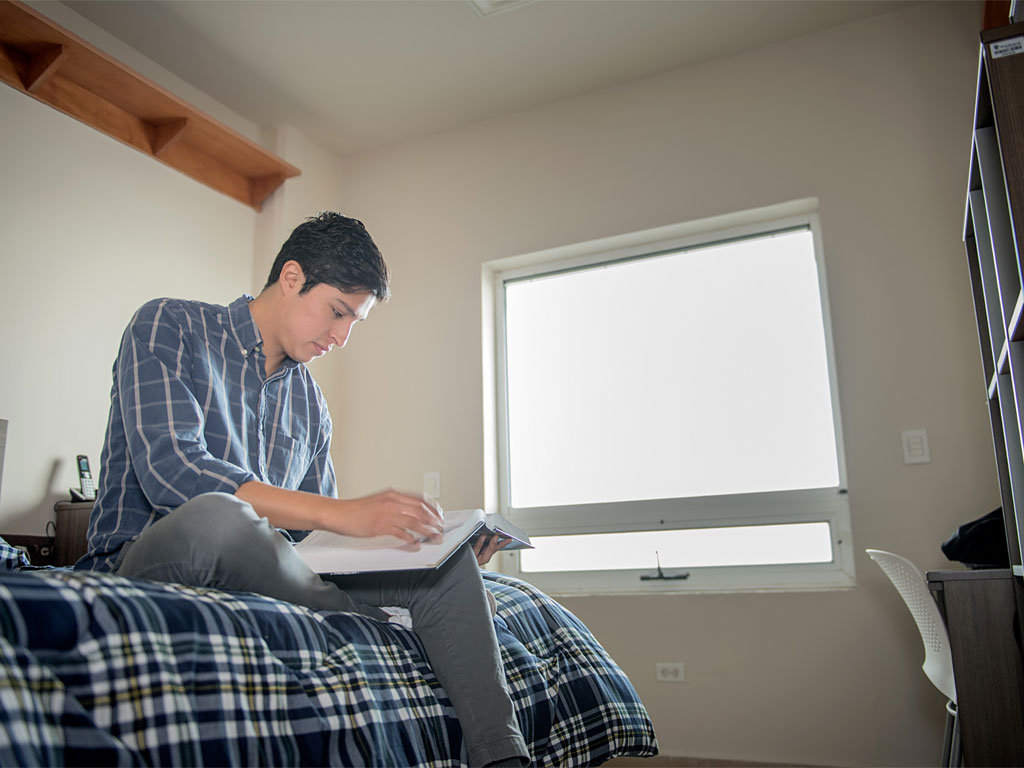 "The frequency and range of activities give you many opportunities to make friends and meet new people during the semester."

Pablo
9th semester
B.A. Business Creation and Development (LCDE)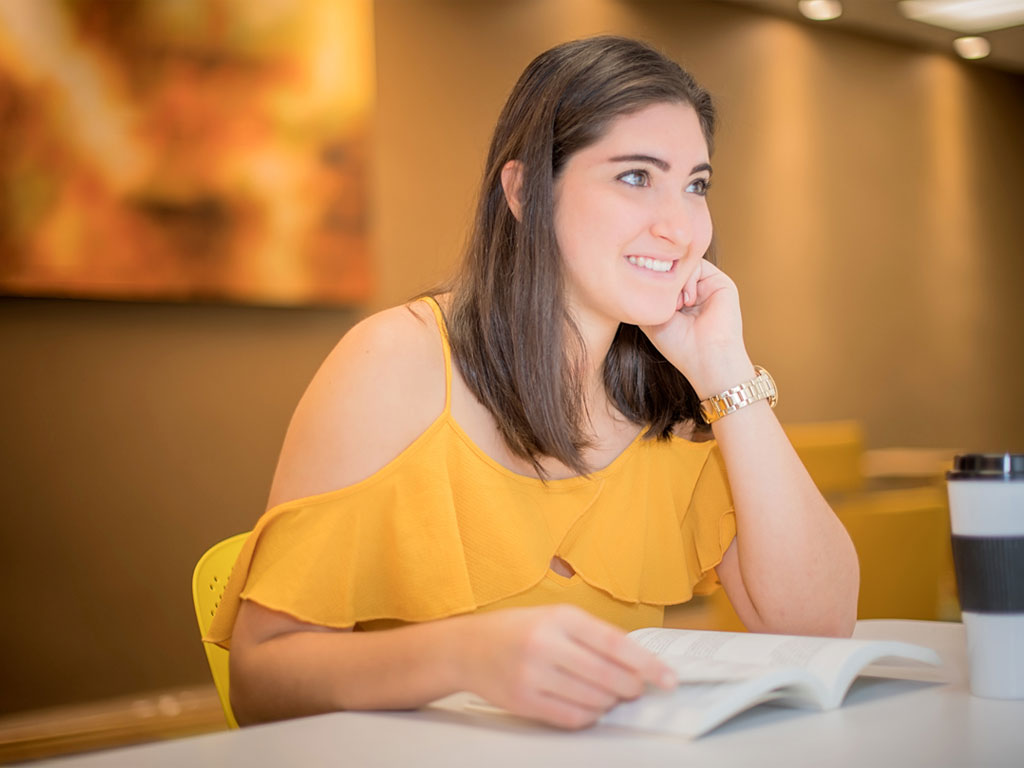 "The Residence Halls make me feel safe, since all the staff is concerned about my well-being and development as a student and resident."

Nina
3rd semester
Medical and Surgical Dentistry (MO)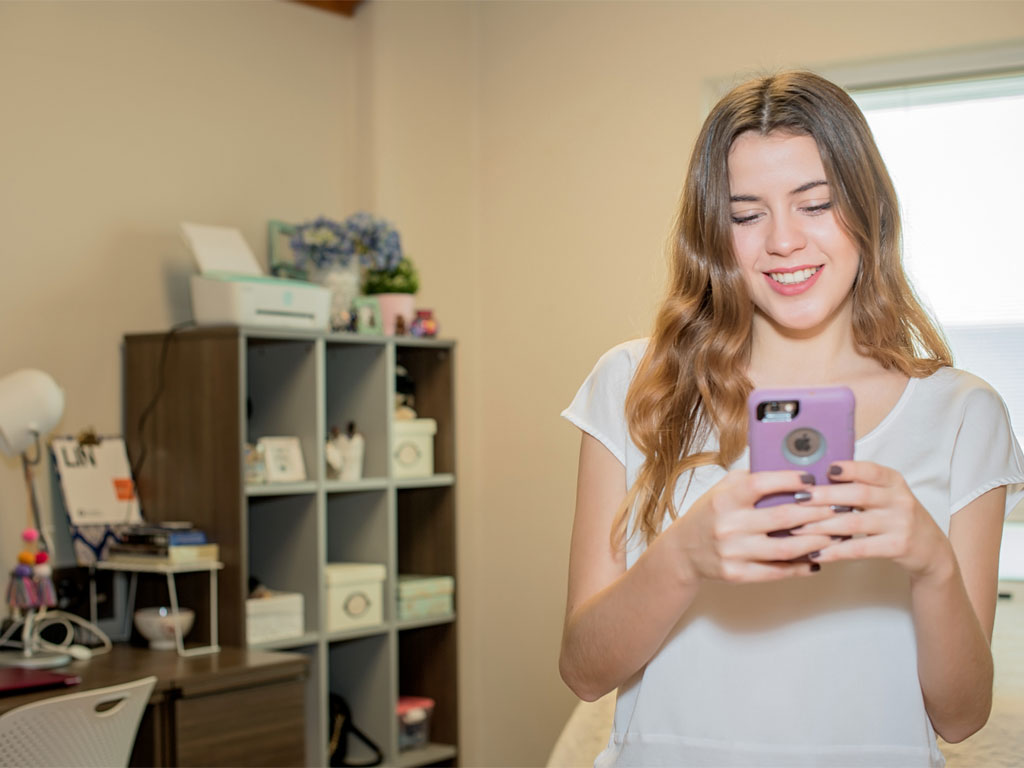 "The Students housing seek to make their residents comfortable in every aspect, providing a service that makes you feel at home."

María Daniela
2nd Semester
B.S. Chemical Engineering with Business Administration (IMA)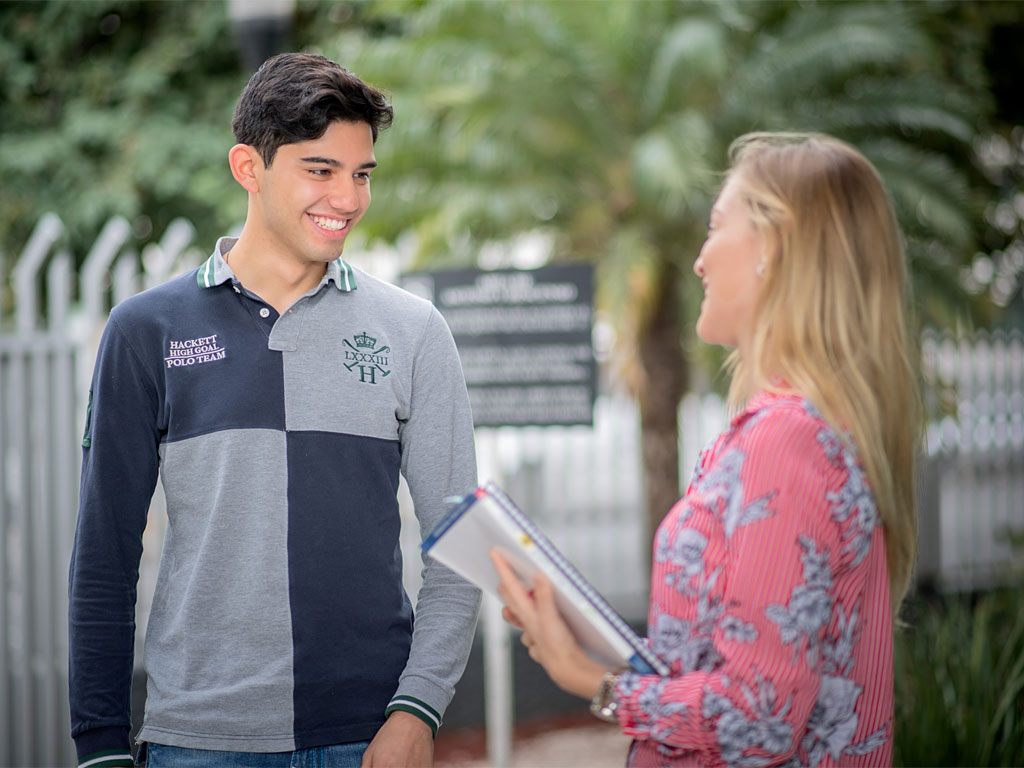 "You get to meet far more students and make more friends."

Luis
5th Semester
B.S. Chemical Engineering with Business Administration (IMA)
To find out more about the Housing rates, consult the Treasury department of the Campus of your choice.
Monterrey
Querétaro
Guadalajara
Puebla
Chihuahua
León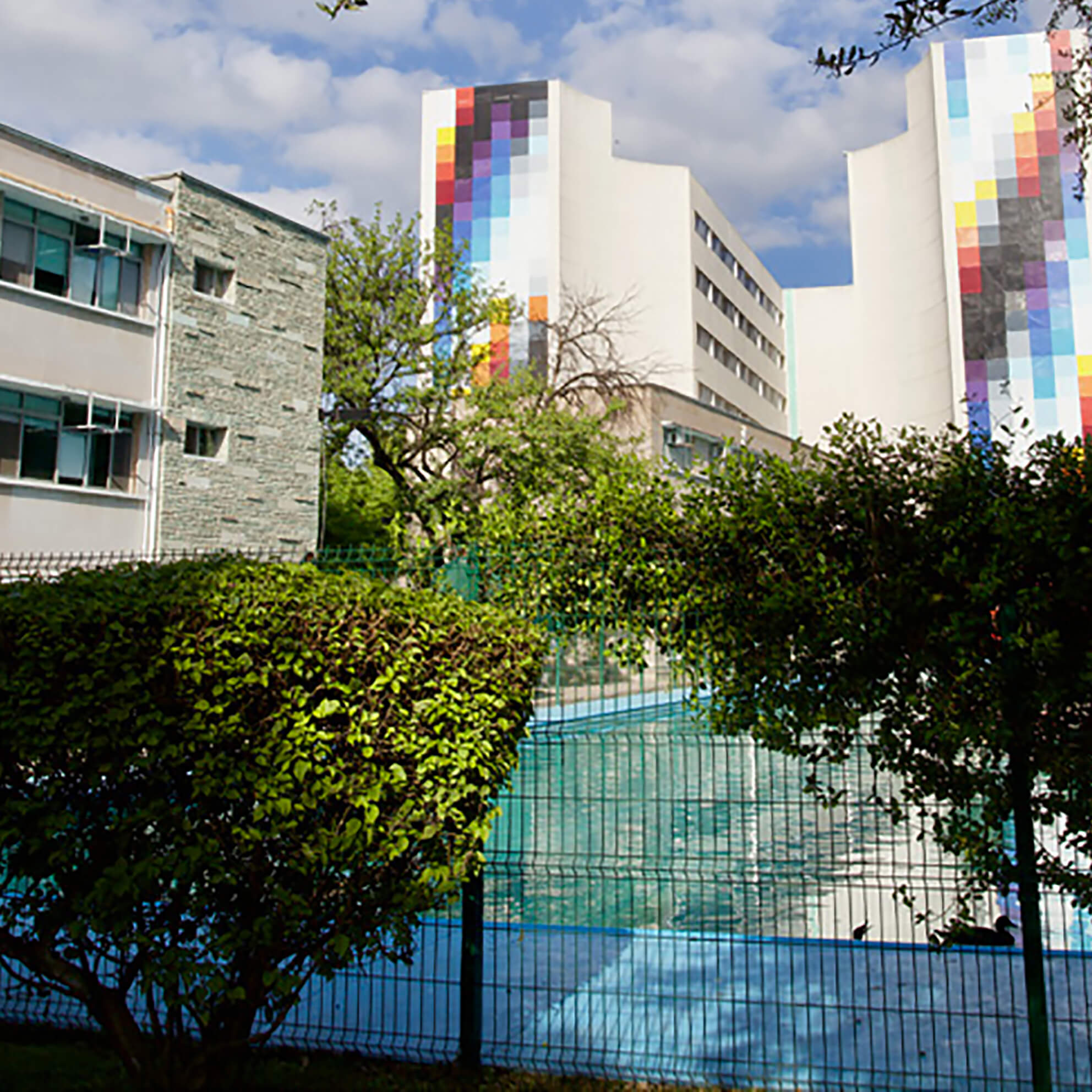 Admission steps and requirements

Contact the Residence Halls of your interest and register for the wait list or pre-admission list.
Make sure you have been admitted to the TEC, i.e. that you have passed the entrance exam and been assigned a student ID number.

 For the fully online application:
Provide your general and health information and emergency contacts.
Preselect your room.
Once you have been assigned a room, download the TEC Residence Hall agreement, which must be printed and signed by the resident and their parent or legal guardian. Once signed, scan and attach it to your application.

Pay by means of your selected payment choice.
Fechas profesional
| Campus | MTY | GDL | QRO | PUE | CHI | LEÓN |
| --- | --- | --- | --- | --- | --- | --- |
| Recepción de solicitudes | Continua | Continua | Continua | Continua | Continua | Continua |
| Asignación de habitaciones | 15 al 20 de julio de 2020 | 11 de enero de 2021 | 29 de mayo de 2020 | 29 de junio de 2020 | 31 de julio de 2020 | Pendiente |
| Fecha de cancelación sin penalización | hasta antes de ser asignado (al momento de confirmar la asignación) | hasta antes de ser asignado (al momento de confirmar la asignación) | hasta antes de ser asignado (al momento de confirmar la asignación) | 1° día de clases del semestre | 1° día de clases del semestre | hasta antes de ser asignado (al momento de confirmar la asignación) |
"It's the best place to undergo a transition experience since they assist you in every way you need and it allows you to create new experiences and meet your best friends."