Cultural Heritage of Tecnológico de Monterrey
Tecnológico de Monterrey keeps a set of documentary and artistic assets of high cultural and identity value regarding the life and customs, knowledge, and level of creative, scientific or technological development and are considered cultural heritage.
The objects shown in this web page belong to the Cultural Heritage Collection of the Tecnológico de Monterrey and are classified into Documentary Heritage and Artistic Heritage.
Top image: Fragment of El Quijote en Monterrey (1954), by Jorge González Camarena.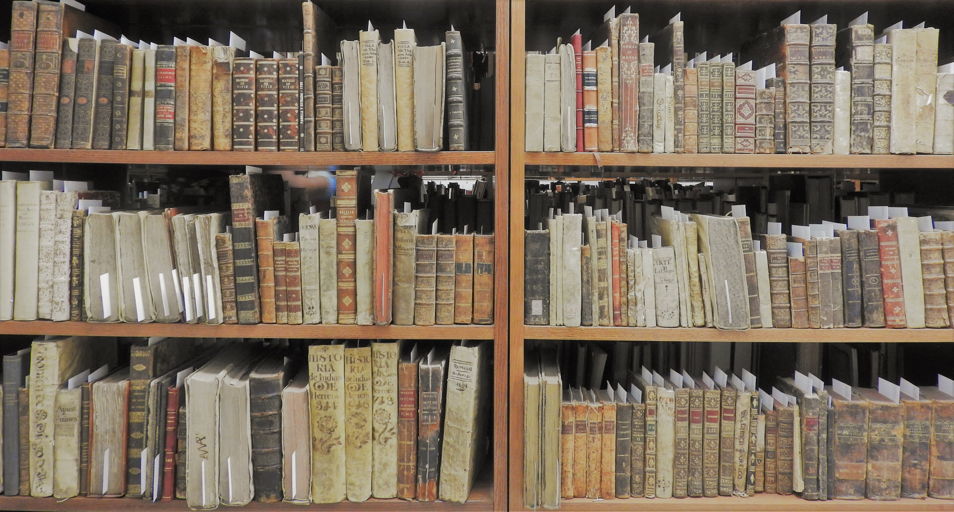 Documentary Heritage
The Documentary Heritage consists of collections of books, magazines and journals, pamphlets, maps, plans, images, photographic negatives, manuscripts and objects of high cultural and identity value.
Se prohíbe la reproducción total o parcial de esta obra por cualquier medio sin previo y expreso consentimiento por escrito del Instituto Tecnológico y de Estudios Superiores de Monterrey.
Access to and consultation of documentary heritage collections
Tecnológico de Monterrey's Special Collections are available to students and collaborators of our institution, as well as to the academic community and general public. However, in order to preserve and protect these cultural assets, certain basic standards must be met, as described in the ACCESS AND CONSULTATION GUIDE FOR TECNOLÓGICO DE MONTERREY'S SPECIAL COLLECTIONS (Spanish version). Materials can be consulted on the Tecnológico de Monterrey libraries portal and by contacting the persons in charge of the collections, to obtain references and arrange an appointment.
Documentary Heritage Collection
Art Heritage
The Art Heritage comprises works of art commissioned by or donated to Tecnológico de Monterrey. All visual art expressions are represented, such as paintings, sculptures, graphics, photographs, drawings, ceramics, popular art, craftwork, among others.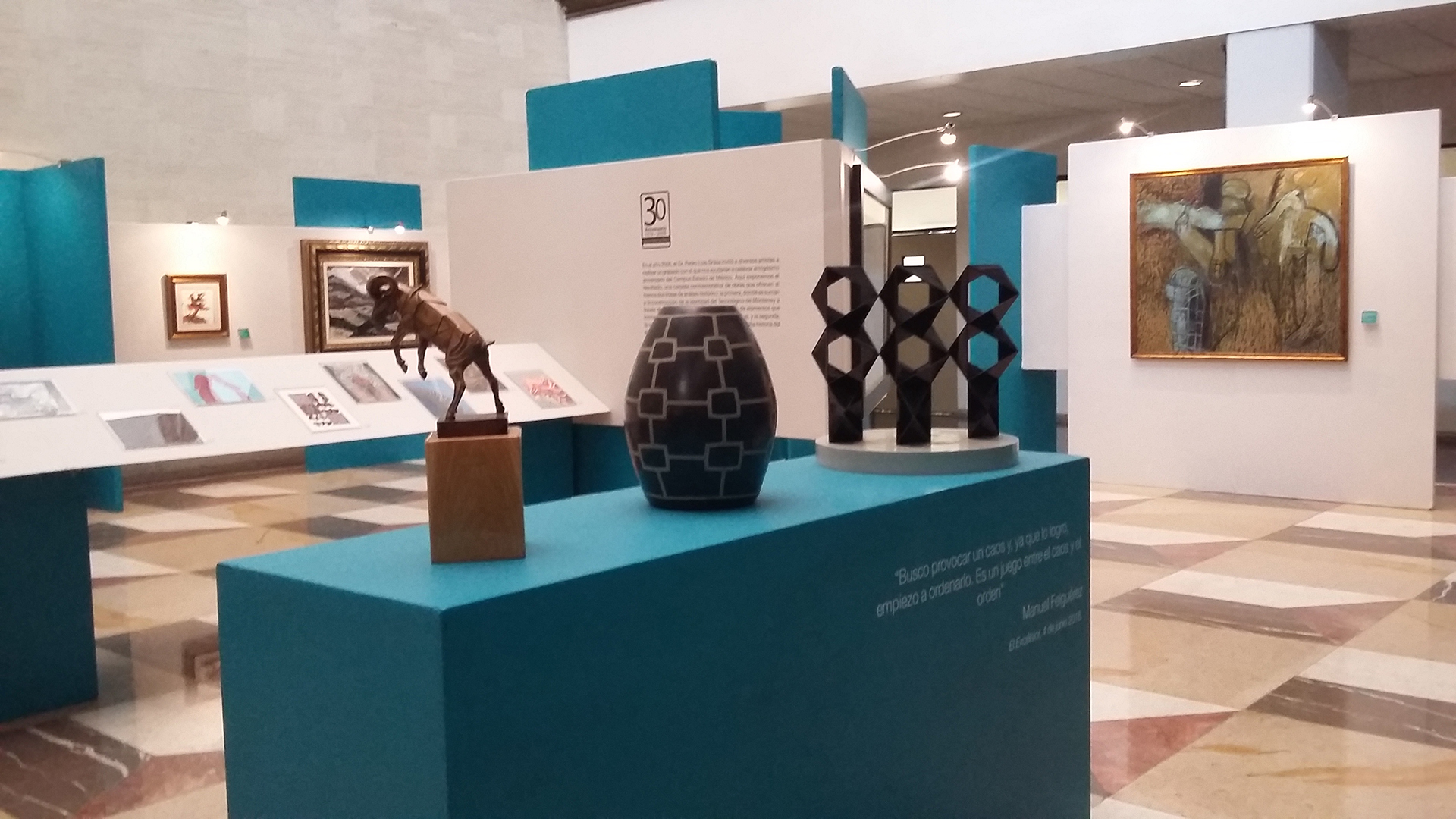 Pintura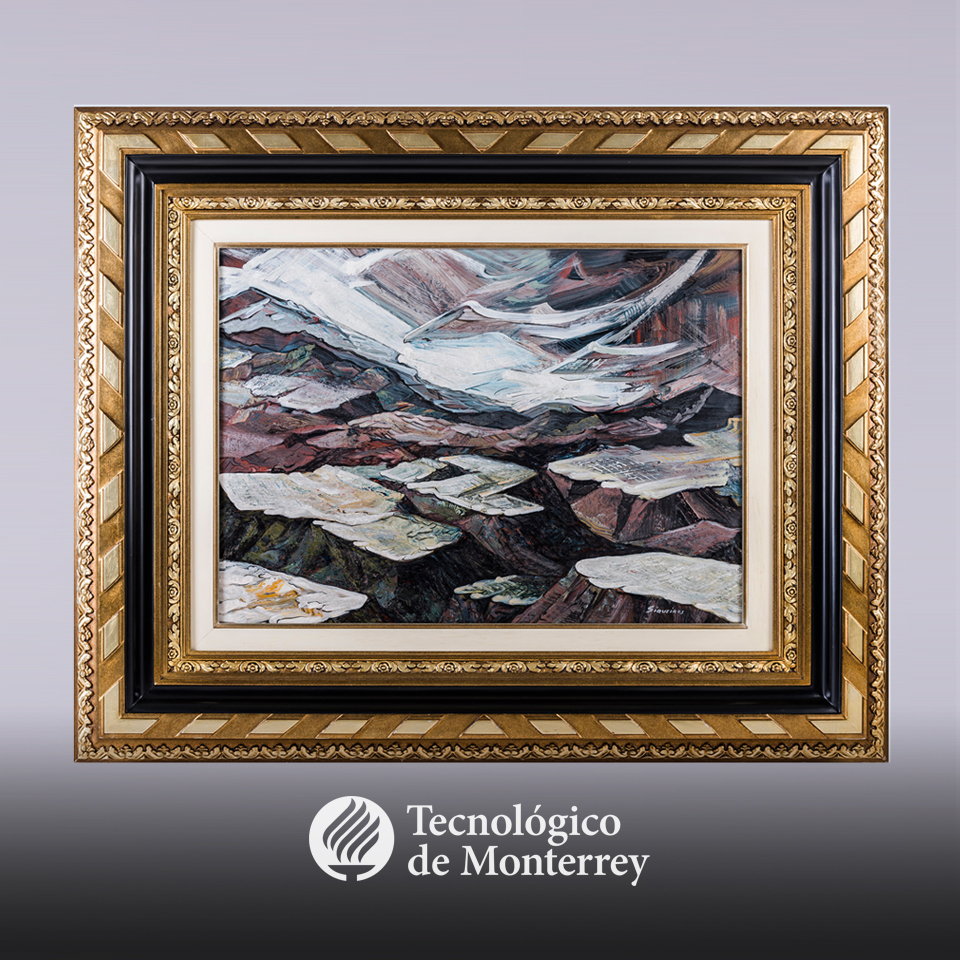 David Alfaro Siqueiros
Resplandor de la tormenta, s/f
Piroxilina y acrílico sobre plancha

Son más de 600 pinturas, en su mayoría autoría de artistas de reconocida trayectoria para la cultura en México. De entre los artistas que destacan, están: David Alfaro Siqueiros y Jorge González Camarena, este último, autor de la primera obra de la colección de arte del Tecnológico de Monterrey, el mural de rectoría. Entre otros reconocidos pintores contamos con obra de: José Reyes Meza, Raúl Anguiano, Adolfo Mexiac, Gilberto Aceves Navarro, Arnaldo Coen, Guillermo Ceniceros, Luis Argudín, José Castro Leñero.
Escultura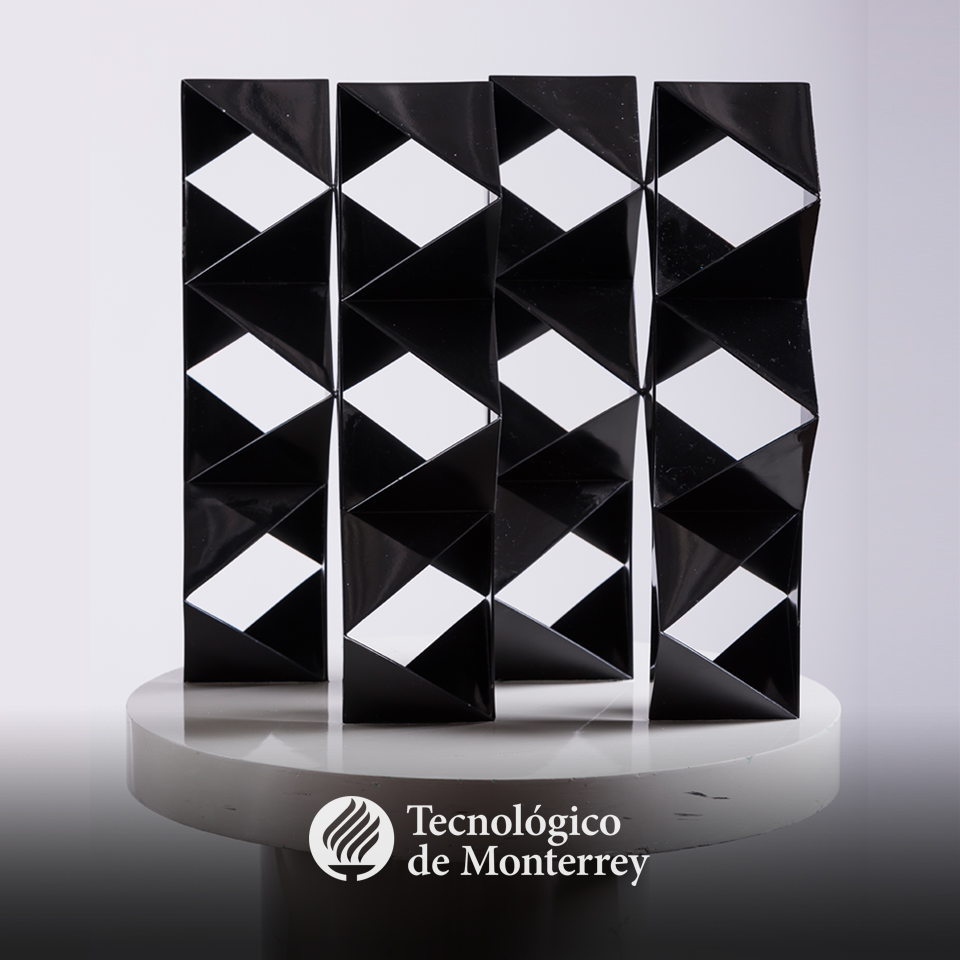 Jesús Mayagoitia
Cuatro torres, 1991
Acero pintado
Las piezas tridimensionales en su mayoría son de tipo abstracto. Se cuenta con obras monumentales de Jesús Mayagoitia, Sebastián, Salvador Manzano,Yvonne Domenge. De mediano formato pertenecen a la colección, obras de Irma Palacios, Kyoto Ota, Juan Soriano, Josefina Temín, Ernesto Álvarez, Jorge Yazpik, Gabriel Macotela, entre otros. En suma 231 piezas son de tipo tridimensional y representan uno de los grupos de obras más abundantes en el patrimonio artístico del Tecnológico de Monterrey.
Gráfica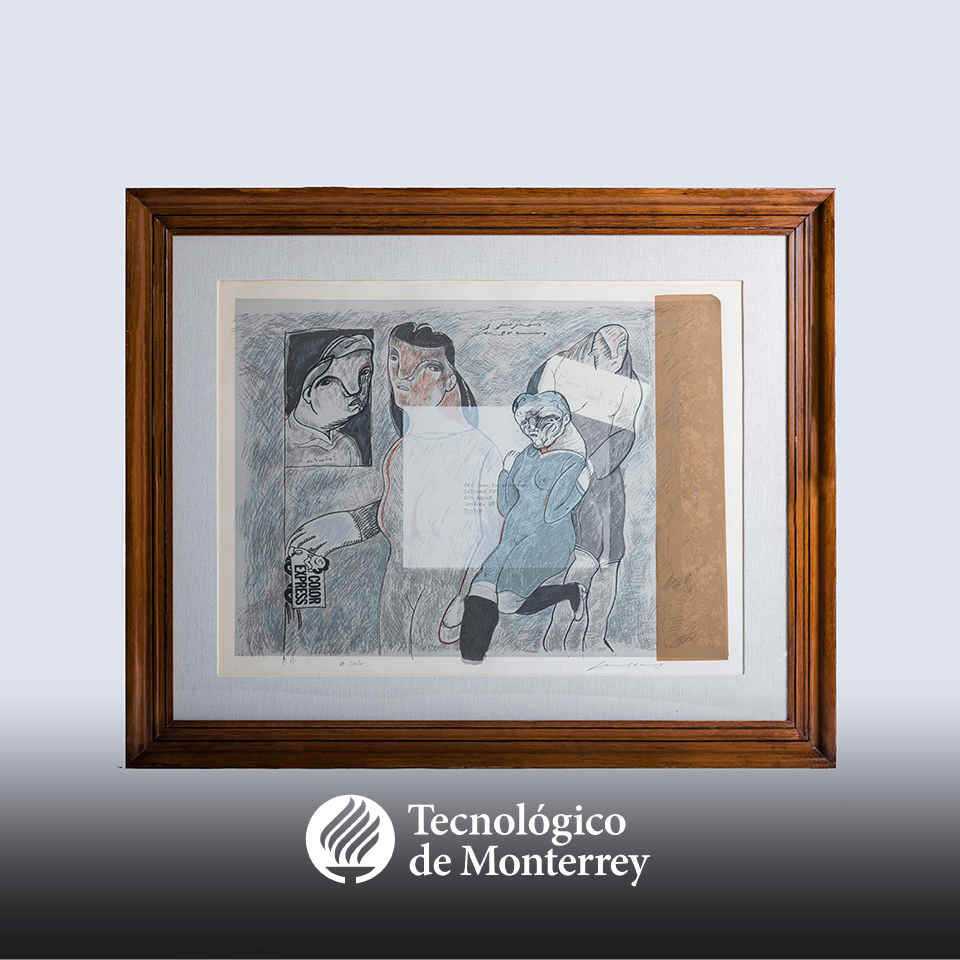 José Luis Cuevas
La carta, s/f
Litografía
En la colección se cuenta con cerca de 300 piezas de arte gráfico en su mayoría litografías, serigrafías, xilografías, monotipias y punta seca.
Los artistas que por su obra y trayectoria pertenecen a la historia del arte en México, y en el Tecnológico contamos con ejemplos de su trabajo son José Guadalupe Posada, Rufino Tamayo, José Luis Cuevas, Vicente Rojo, Manuel Felguérez, Alfredo Zalce, Leonora Carrington, Carlos Mérida, Alberto Gironella, Jan Hendrix, Carmen Parra, José Castro Leñero, Boris Viskin, Santiago Rebolledo, Luis Nishizawa, Pablo O'Higgins,Vlady, entre otros.
Dibujo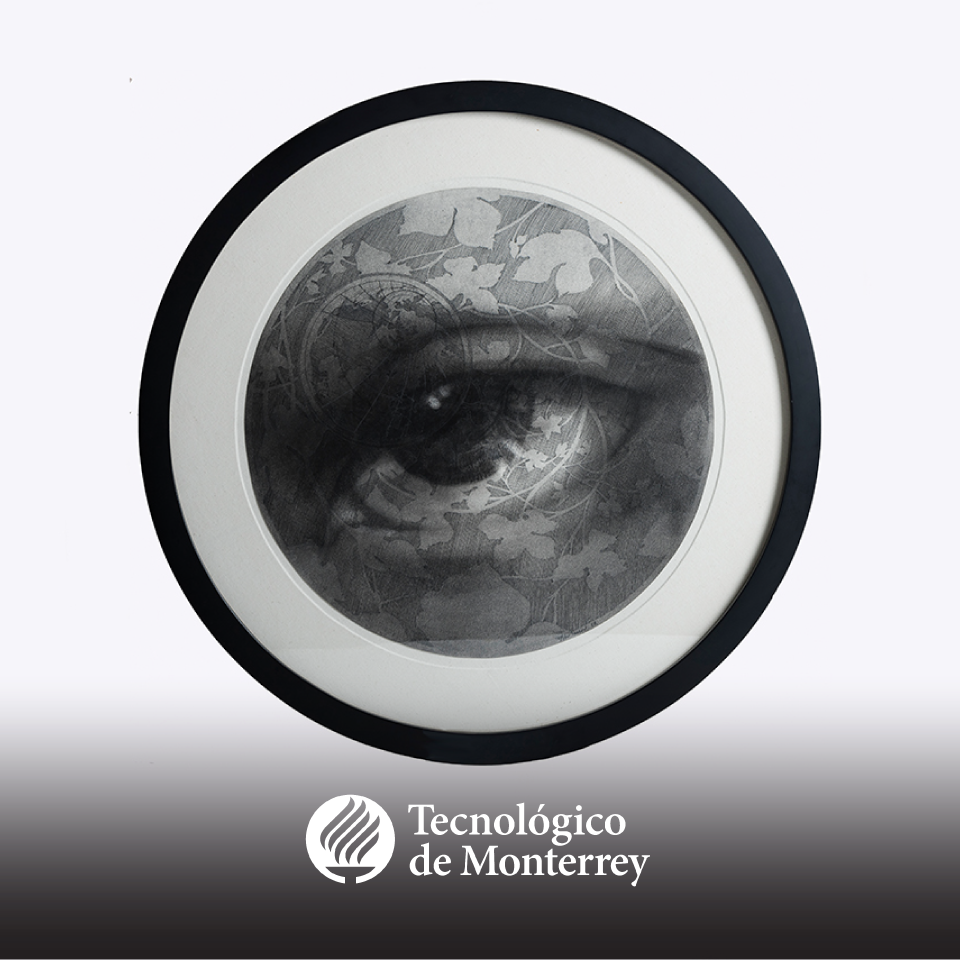 Flor Minor
Fragilidad I, (tríptico) 1999
Mixta, carbón y tinta sobre papel
Las obras realizadas sobre papel suman cerca de 100 y representan un variopinto grupo de artistas como Arnold Belkin, Boris Viskin, David Alfaro Siqueiros, Jorge González Camarena, José Chávez Morado, José Luis Cuevas, Carla Rippey, Fernando Leal Audirac, Flor Minor, entre otros. Varios de estos objetos son bocetos preparatorios para obras murales, tal es el caso de dibujos previos de la modelo que apareció en varios de los murales de Camarena. Una obra especialmente interesante por sus dimensiones y calidad es Coatlicue de Arnold Belkin, dibujo realizado con ceras y lápices de colores.
Fotografía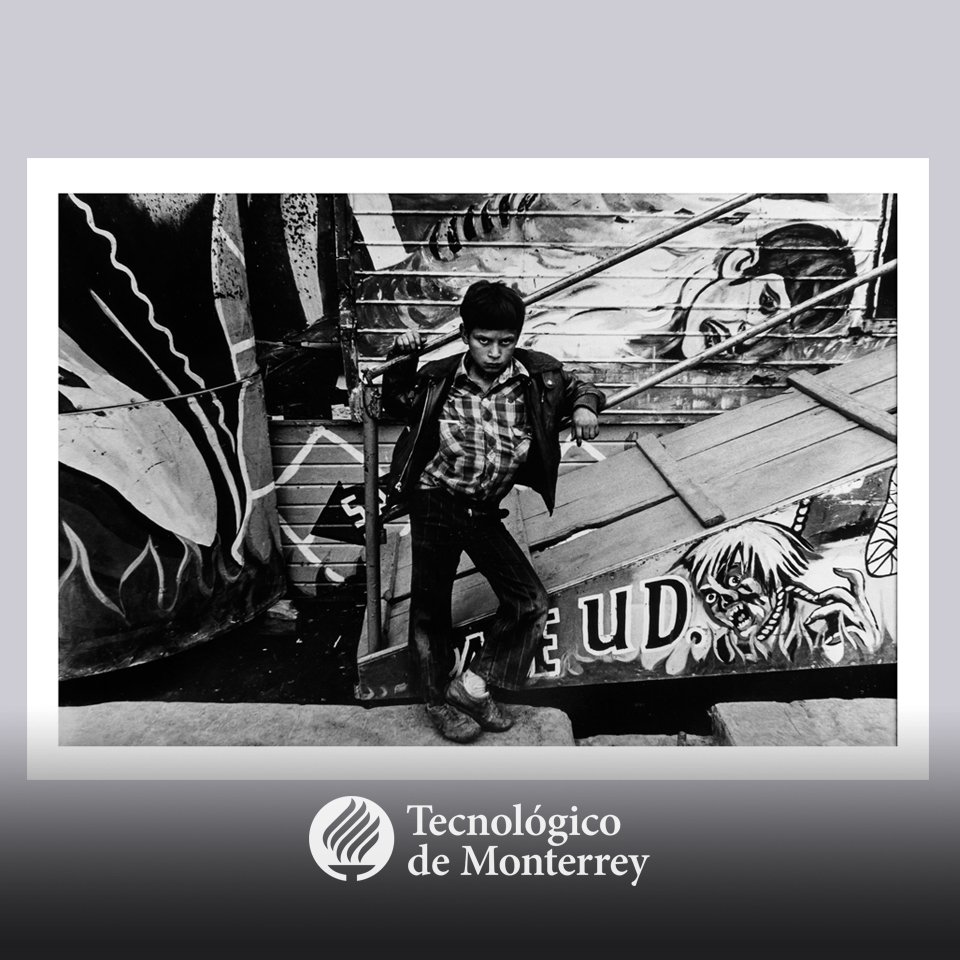 Yolanda Andrade
El niño y el infierno, 1985
Plata sobre gelatina
En términos de obra fotográfica se cuenta con aproximadamente 200 piezas que incluyen autores como Manuel Álvarez Bravo, fotógrafo mexicano considerado fundador de la fotografía moderna y mayor representante de esta disciplina en Latinoamérica; Yolanda Andrade, construye imágenes recogidas de la visualidad urbana y sus habitantes, planteando preguntas sobre la belleza donde no habríamos creído encontrarla. Graciela Iturbide, Enrique Bostelmann, Gabriela Olmedo, Daniel Nierman, Gabriel Figueroa Flores, Ulises Castellanos, son algunos de los autores de quienes se expone su trabajo en la colección.
Artes aplicadas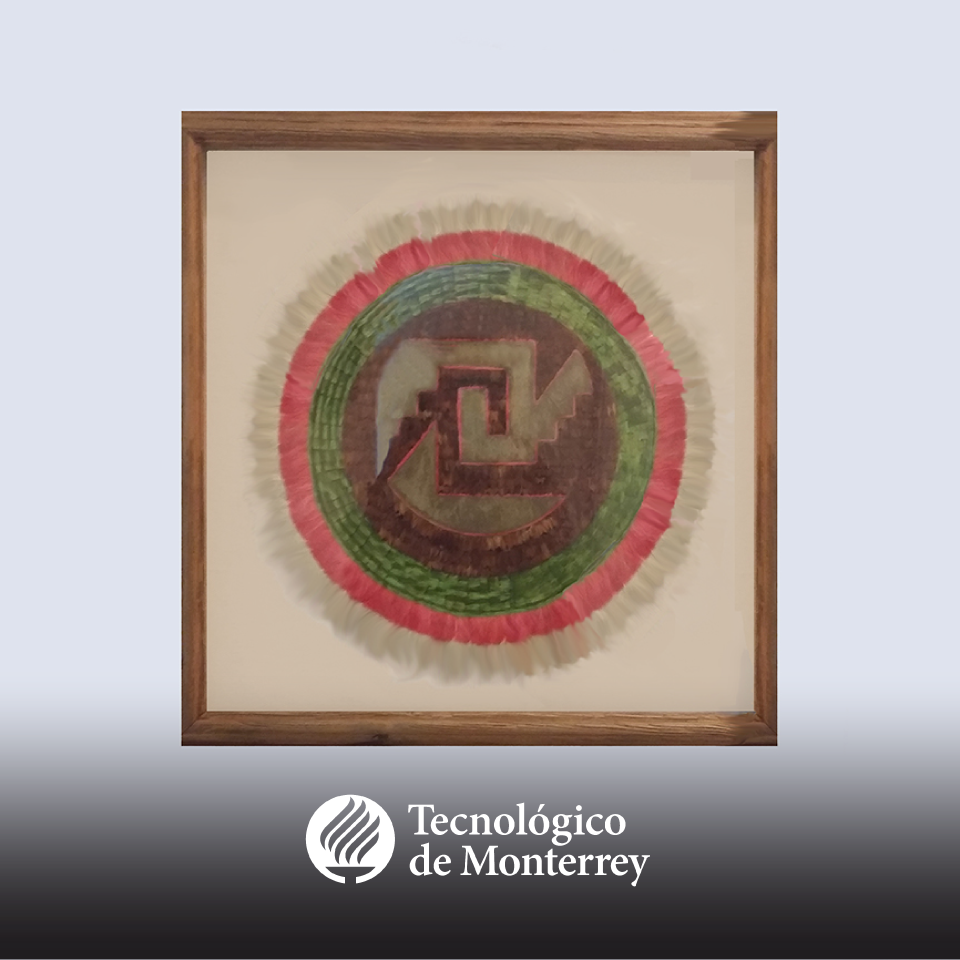 Aurelio Franco
Chimalli, s/f
Mosaico de plumas naturales sobre metal
Este grupo de objetos tiene algunos ejemplos de las tradiciones creativas de nuestro país, como el arte plumario, papel picado, y textiles. Destaca el trabajo del artista popular Aurelio Franco, quien ha dedicado su trabajo a promover la técnica del arte plumario empleada profusamente por las culturas prehispánicas y que inspirándose en los códices antiguos, ha creado objetos ricos en colorido, texturas e historia.
Arte contemporáneo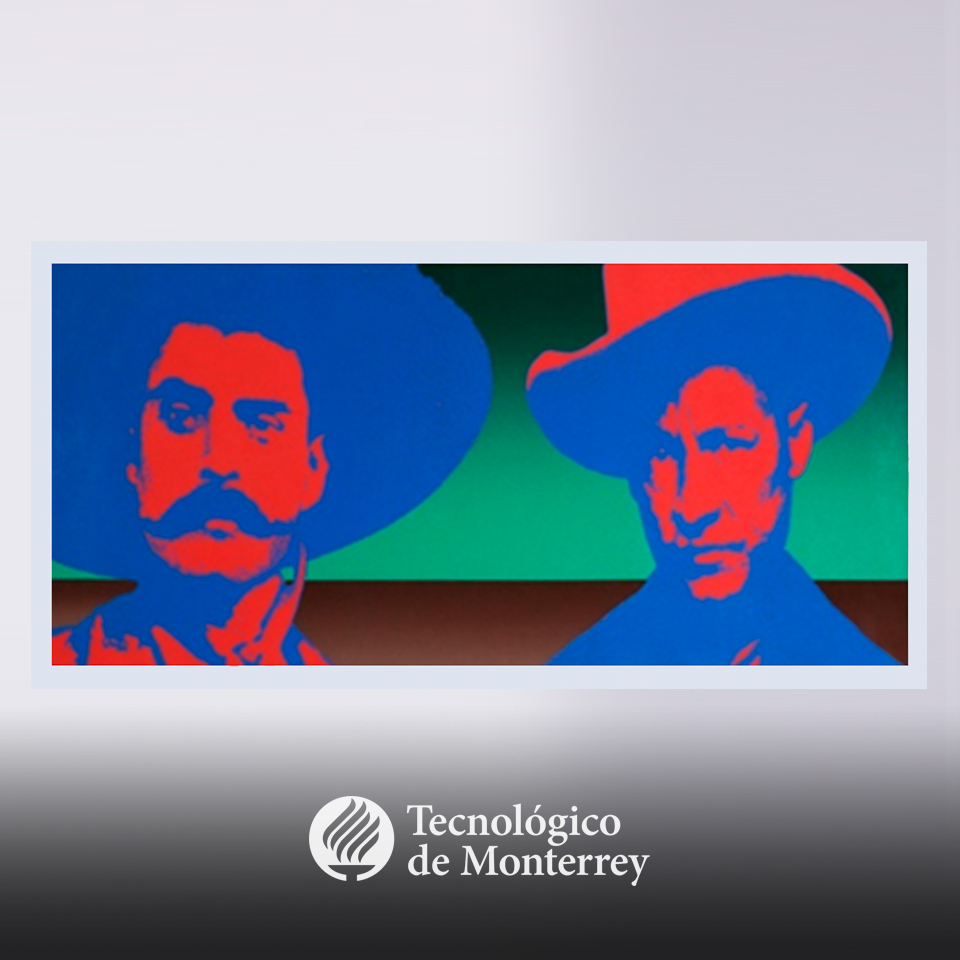 Arnold Belkin
Dos cumbres de América, s/f
Serigrafía s/n
Del arte contemporáneo destacan artistas emergentes y con trayectoria como Carlos Orduña, Alejandra Zermeño, Violeta Islas, Miguel Ledesma, Hazael González, Hugo Lugo, Humberto Valdés, Ernesto Walker, Natalia Rodríguez, César Polack Ugarte, entre otros.
Contacto:
patrimonio_artistico@servicios.itesm.mx
Se prohíbe la reproducción total o parcial de esta obra por cualquier medio sin previo y expreso consentimiento por escrito del Instituto Tecnológico y de Estudios Superiores de Monterrey.
Accessing and consulting the Art Heritage collections
Las obras de arte del Patrimonio Artístico del Tecnológico de Monterrey están disponibles para solicitar un préstamo para exposición, y/o registro fotográfico, por los alumnos, colaboradores, comunidad académica de esta institución y externas, así como para el público en general. Sin embargo, con el objetivo de preservar estos bienes culturales se requiere cumplir con ciertas normas básicas que contribuyan a proteger las obras de arte y los derechos de autor, mismos que se describirán en el Manual de uso de Patrimonio Artístico del Tecnológico de Monterrey. Para consultar la lista de obra de algún campus es necesario ponerse en contacto con el área de Patrimonio Artístico para obtener referencias y agendar una cita
Nacional
Mónica Nieto Leyva
Directora Nacional de Arte y Cultura
Liderazgo y Formación Estudiantil
monica.nietol@tec.mx
Lizette Zaldívar Larrañaga
Líder Nacional de Patrimonio Artístico
Dirección Nacional de Arte y Cultura
Liderazgo y Formación Estudiantil
lzl@tec.mx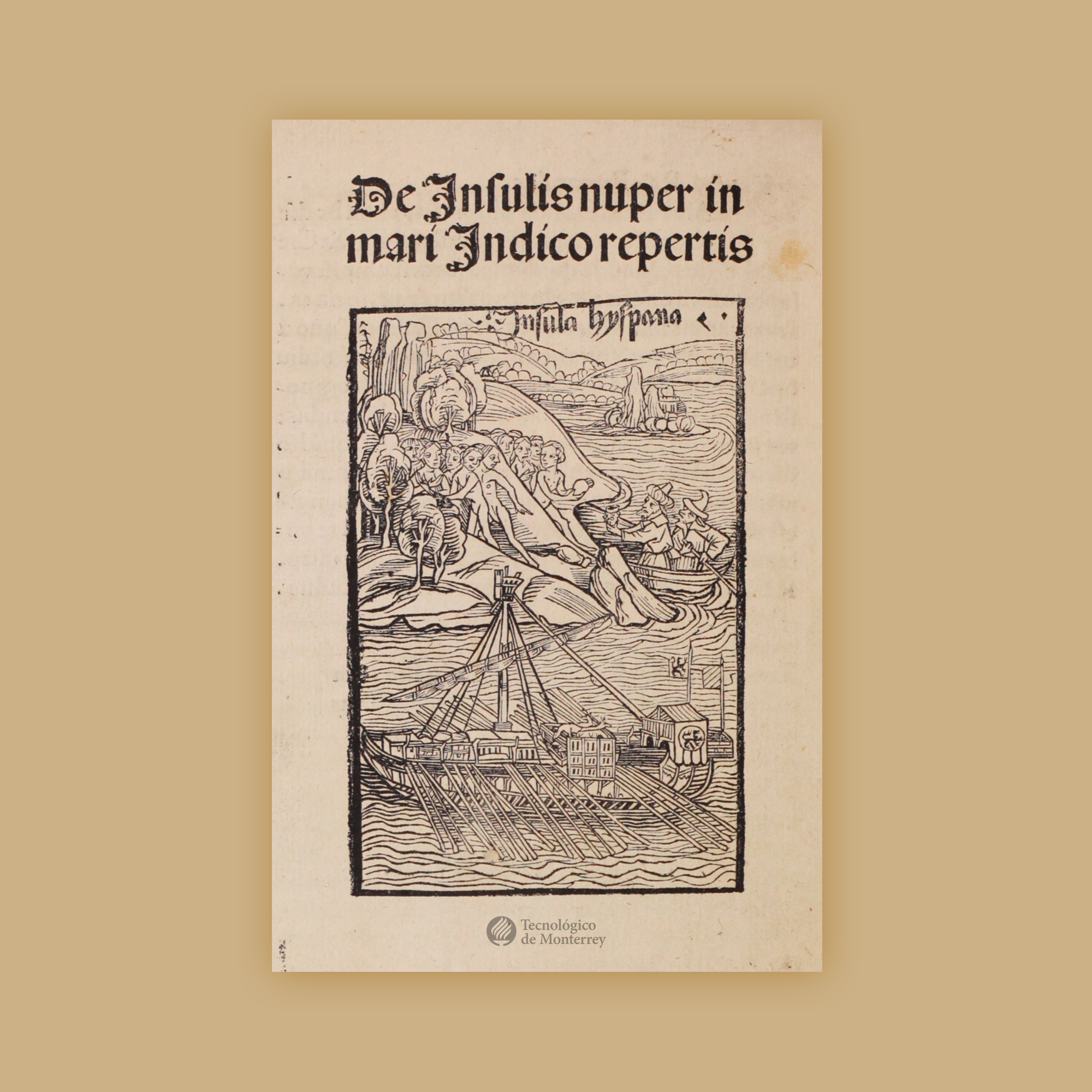 Most outstanding object of the month
De Insulis nuper in Mari Indico repertis (Second Letter of Columbus), Christopher Columbus, 1494. Salvador Ugarte Archive, Cultural Heritage Collection of Tecnológico de Monterrey.  
The document "De Insulis nuper in mari Indico repertis" consists of the second letter of Christopher Columbus. Its title translates to "The islands have been recently discovered in the Indian Sea". This letter is addressed to King Ferdinand and Gabriel Sánchez, and is a Latin translation of the first letter describing what happened on the voyage of discovery. The letter was printed in several copies in Basel, Switzerland. This safeguarded copy in the Library of Special Collections "Miguel de Cervantes Saavedra" is preceded by the "Baetic History" of Carlos Veradi, whose printing date is April 21st, 1494. The importance of this material lies in being one of the first best-sellers of the time, through which the news of the discovery of the New World could spread, since the Latin version was the most circulated document across Europe as of its publication.