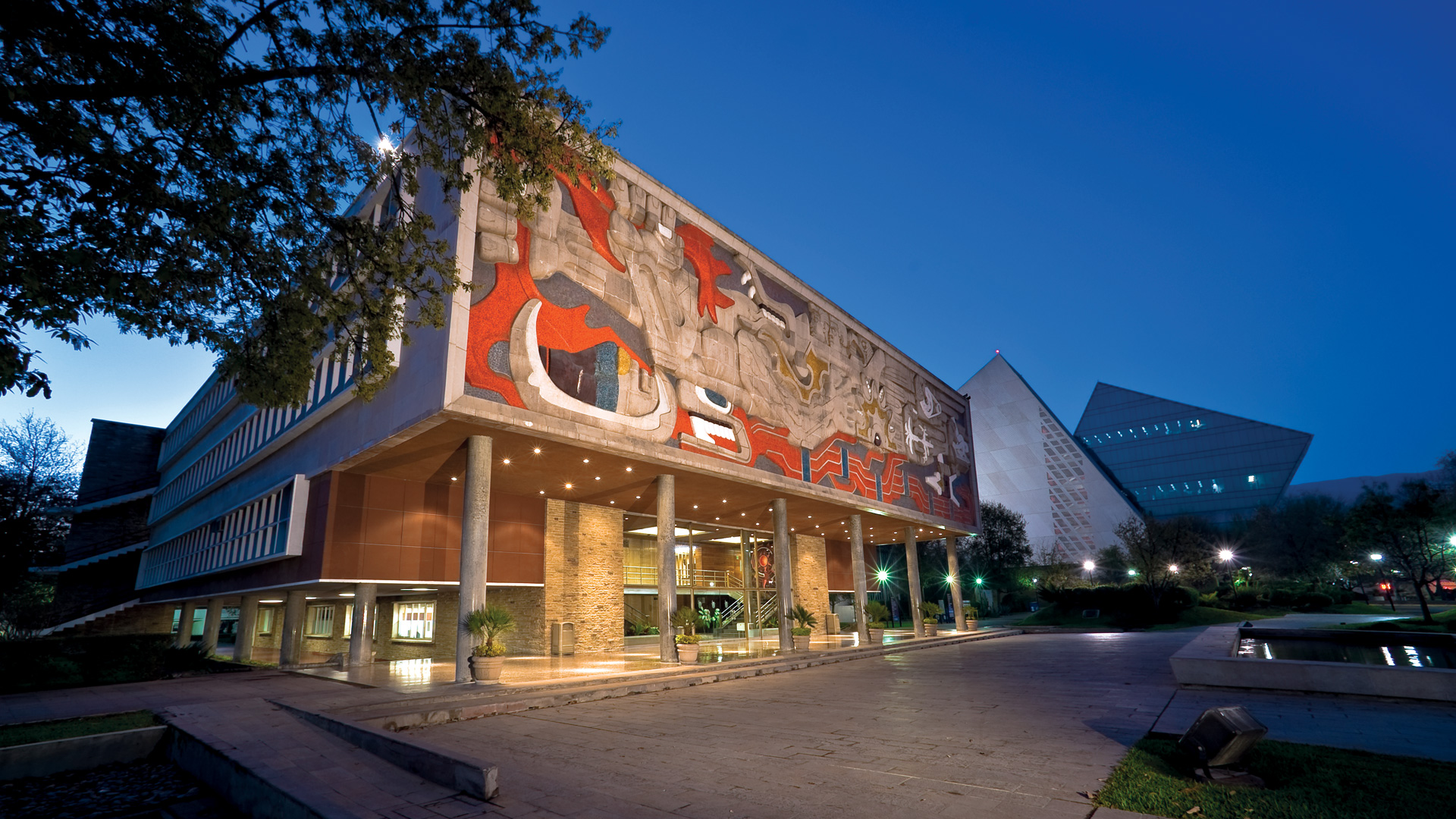 Do You Know What Makes Us Unique?
Five components make our institution a unique option for your development and truly unleash your transformational potential in full: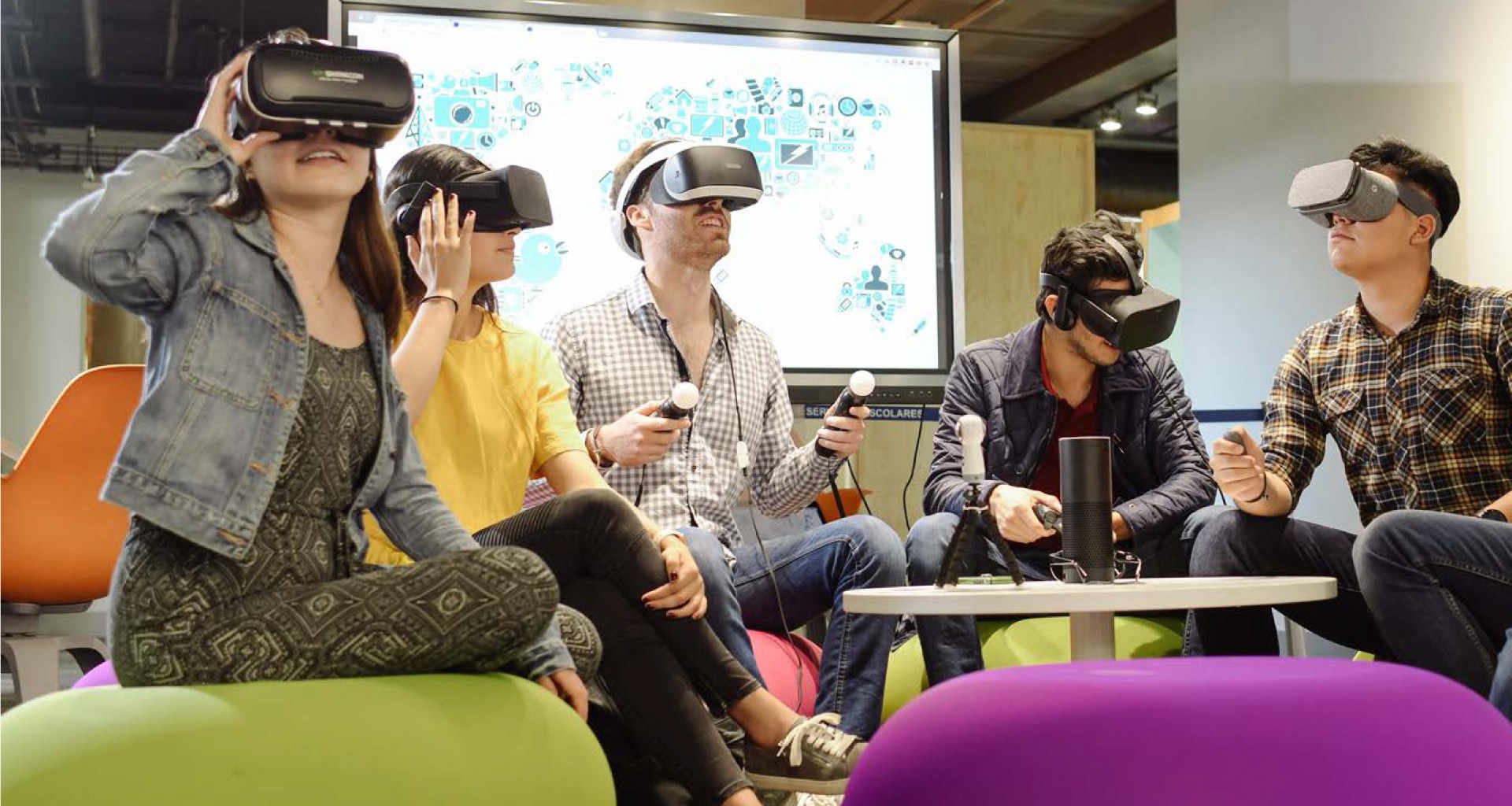 AN EDUCATIONAL MODEL THAT CHALLENGES YOU
Your teachers will continuously and deliberately challenge you to go forward and solve problems.

No more courses as you knew them, with knowledge that is not necessarily connected. Yes, to continuous challenges in real, diverse environments to forge within you the person you are destined to become.
Tec challenges you
Our challenge-based educational model develops the competencies that will enable you to face up to the opportunities and challenges of the 21st century creatively and strategically.
With an education that will accompany you throughout your life, our aim is for you to be aware of the needs of the environment, acquire a systemic vision of problems and develop the capacity to solve them.
Right from the first semester, you will be participating in activities to develop your capacity to identify opportunities, find resources, take risks and recover from failure.
In addition, the model empowers you to make more decisions about your university studies as you progress, in order to develop a unique profile. 
What is a challenge?
A challenge is an opportunity to learn something new and reinforce what you already know. To solve it, you need to apply yourself, investigate and interact in the "real world". You won't be on your own: you will have a set of personal and technological resources and tools, as well as the advice of faculty who will accompany you throughout the process. Its resolution implies a certain degree of difficulty and a duration that will awaken your interest and enthusiasm and produce a sense of achievement. 
Meaningful Learning

Have you ever wondered why you so quickly forget what your professor taught you and why you remember other information so clearly? The reason is that, in the first case, the knowledge wasn't set in your long-term memory.

Learning, remembering and being able to apply afterwards in another context is easier when you are motivated and learn in a real context. Every academic or personal development challenge in which you engage will form part of your collection of meaningful learning. At Tec, this is part of your learning design and we can measure it in the best possible way.

Tec Weeks, An Intensive Moment For Your Integral Growth

Every semester will be interspersed with Tec Weeks, specifically aimed at developing your transversal competencies, also known as competencies "for life". In addition, during Week 18, you will receive feedback on your progress in their development. This reflection will allow you to adjust your goals.

Without doubt: knowing yourself, taking responsibility for your areas of improvement, facing new, diverse challenges will lead to your growth.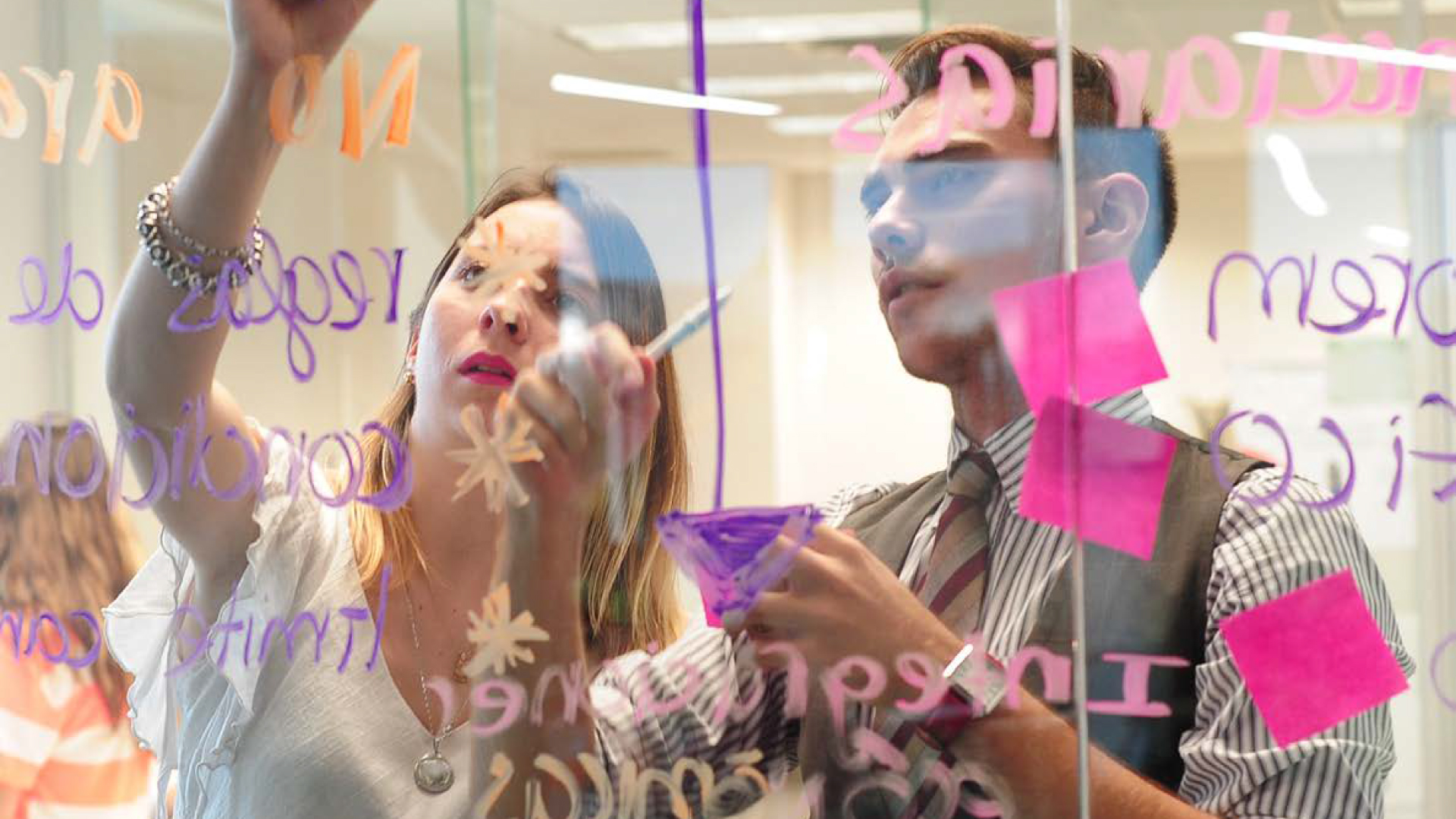 COMPETENCIES THAT MAKE YOU UNIQUE
Self-knowledge and management

which involves getting to know yourself and developing your wellbeing project, integrating your emotional and intellectual resources.

Innovative entrepreneurship

to generate innovative solutions that will create value for society.

Social intelligence

to generate effective collaboration and negotiation environments in multicultural contexts, appreciating and respecting diversity of knowledge and people.

Commitment to ethics and citizenship

to implement projects for environmental transformation and the common good.

Reasoning for complexity

to permit the analysis, synthesis and solution of problems.

Communication

to relate effectively using diverse context-appropriate languages, resources and strategies.

Digital transformation

to address professional issues by incorporating cutting-edge digital technologies.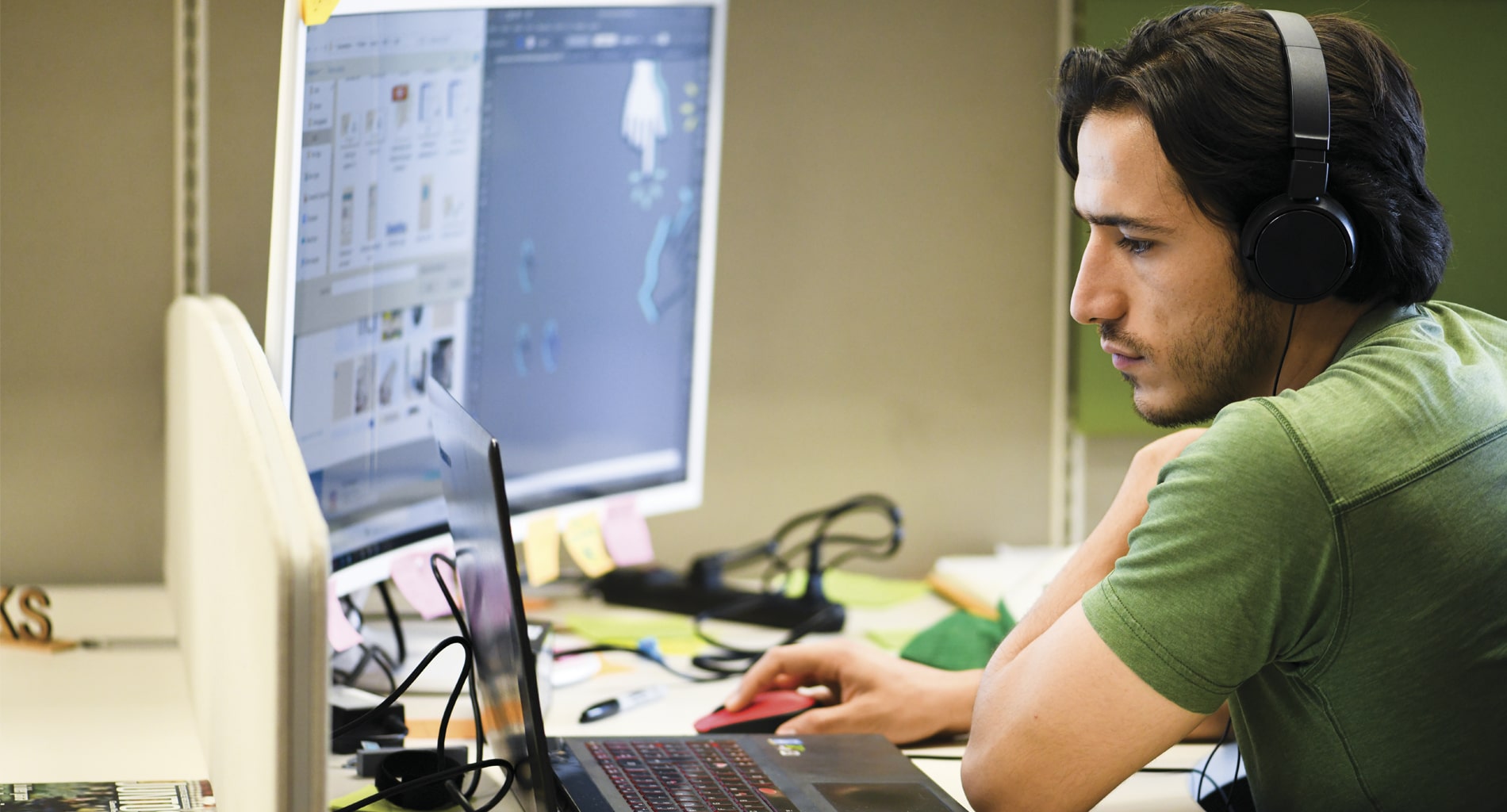 You Used To Choose A Degree, Now You Choose A Path
With the Educational Model Tec21, you will graduate not only with a degree and diplomas, but also a range of competencies –developed along the way– aligned with your professional and life plans.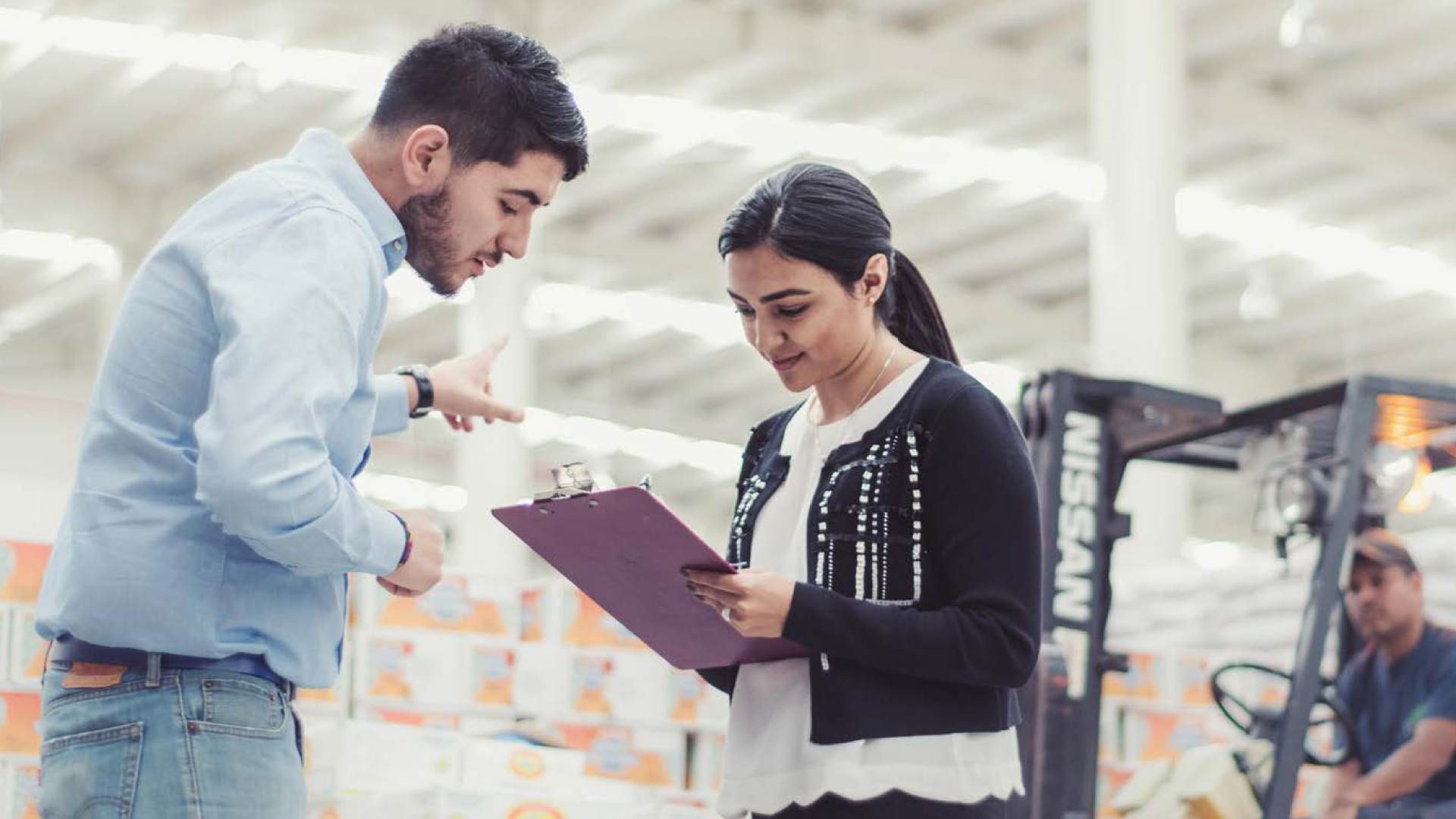 The new components of your curriculum are called educational units, of which there are different types: courses, blocks and Tec weeks or Week 18.
In the blocks, you will be tackling challenges connected to reality, sparking your motivation and  curiosity.
Explorationexpand_more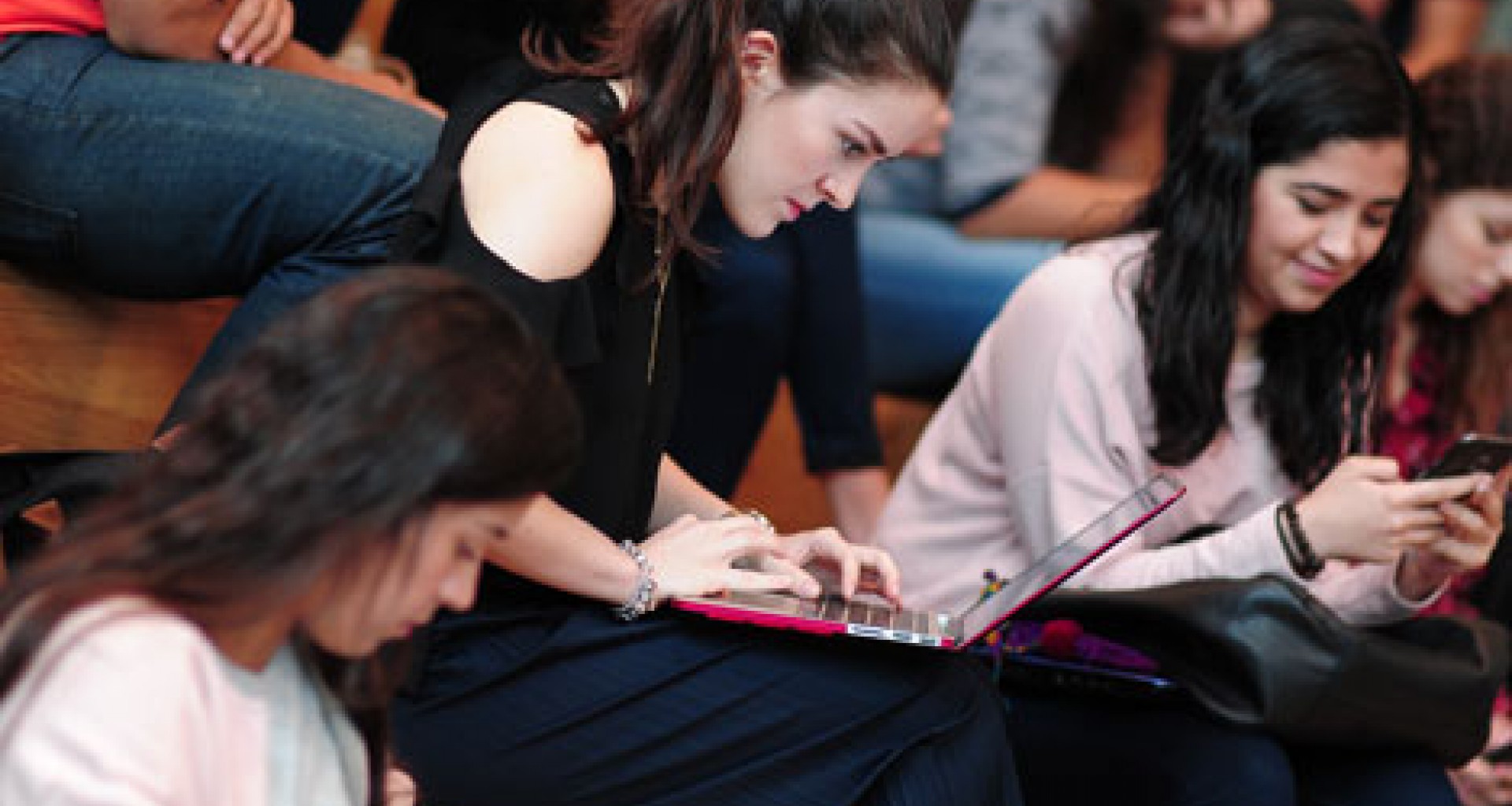 During the first semesters, you will be exploring a field of study to discern and confirm your inclination for a particular degree. You will acquire the foundations of this area and experience challenges to consolidate your knowledge. This way, from the day you start your studies, depending on your area of interest, you will be able to choose between 6 entrances: Business, Social Sciences, Creative Studies, Built Environment, Engineering and Health.
Focusexpand_more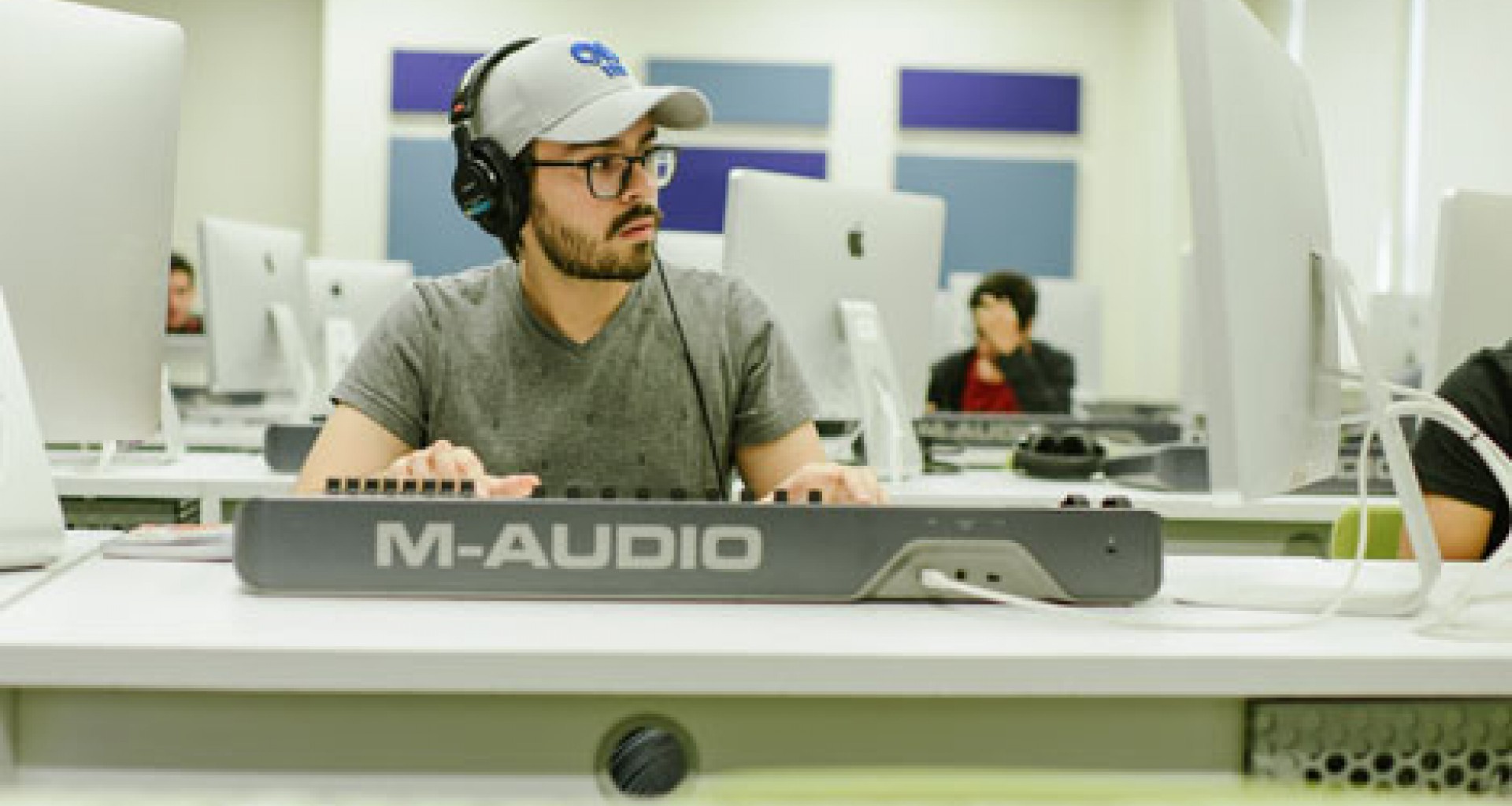 There's no point having an unlimited horizon if you don't know where you want to go.
After completing the exploration stage, you will be deepening your knowledge in your chosen degree. The challenges you will experience are designed to develop the competencies specific to this degree program.
But, if you think focusing means abandoning the activities you enjoy, don't worry. The LiFE ecosystem inspires you to continue discovering and enhancing your talents.
Specializationexpand_more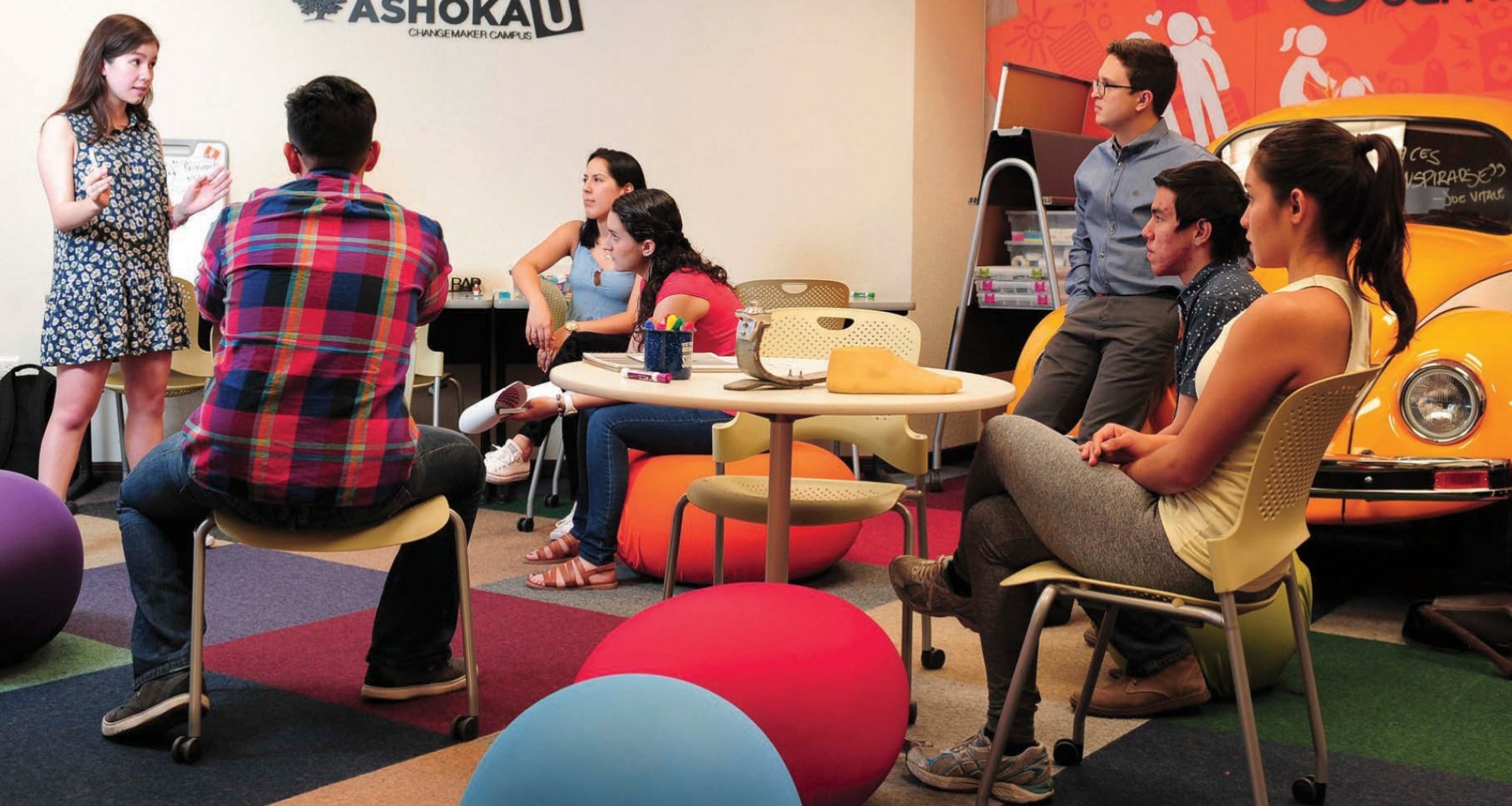 During the last third of your degree program, after exploration and focus and having participated in the Tec Weeks, you will have a clearer idea of what connects with your passions, interests and plans.  
This stage offers a broad horizon. You can choose a concentration from your or any other degree and will study one or up to two Tec Semesters, which are total-immersion spaces in a local organization, in another state or country, in order to develop the relevant competencies for this stage. These semesters can be related to internships, research stays, business incubation, among other options.
In this way, not only will you graduate from your chosen degree, but also, at Tec, you will obtain diplomas corresponding to your specialization.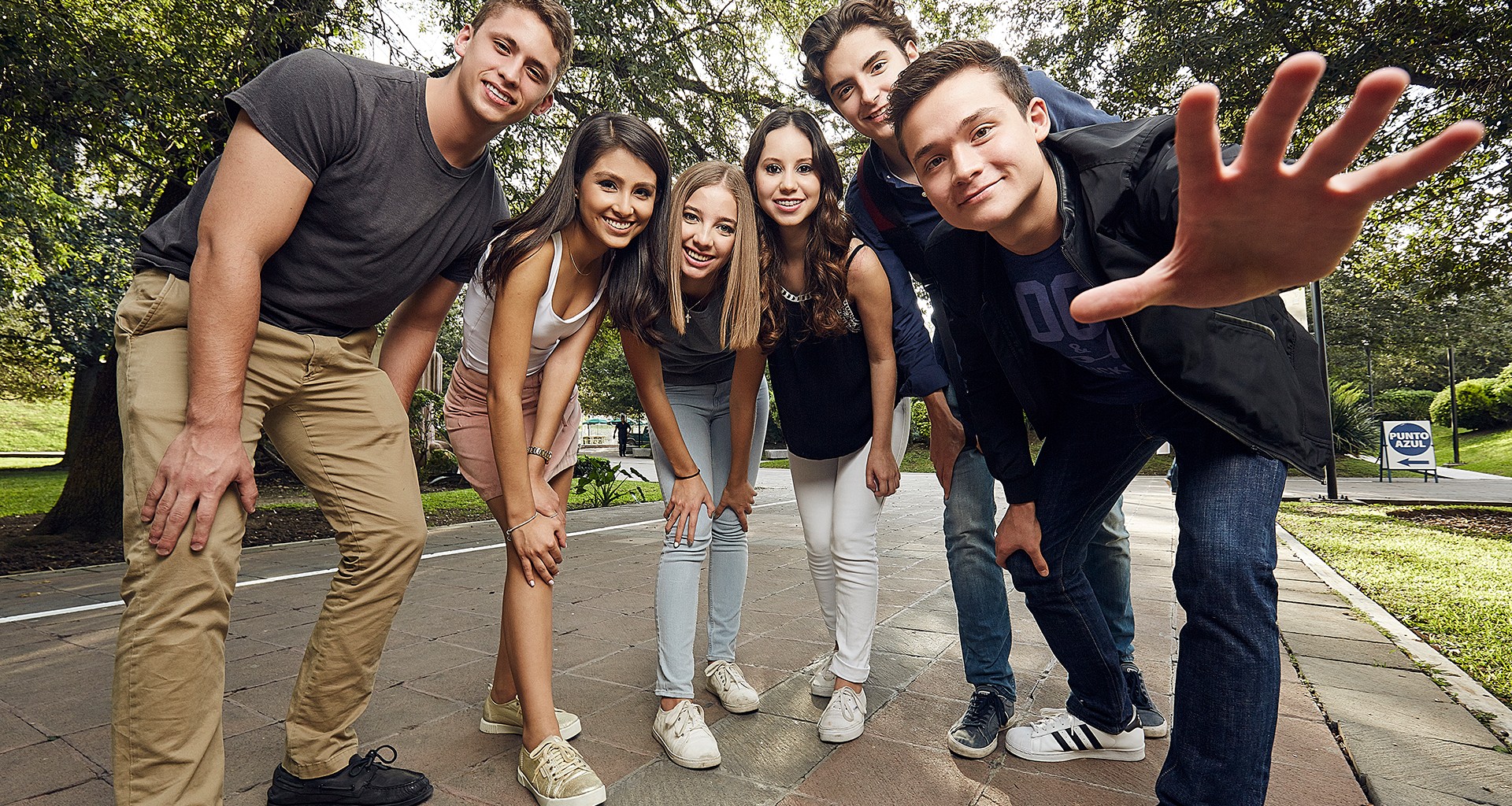 YOU WON'T JUST BE COMING TO TEC, YOU'LL BE LIVING THE TEC EXPERIENCE
A memorable university experience
At Tec, we know that in order to become everything you want to be in the future, you first have to be everything you can be in the present.
Living the Tec experience means joining a global, open, multicultural community that will transform the way you see the world.   
It means leaving your mark on sports fields and courts, stages, in the community and the world, through innumerable experiences that will turn you into someone who might surprise you.
It means doing what you are passionate about, making decisions, seeking balance and knowing that you belong to something bigger.
ACCOMPANIMENT MODEL
To live the Tec experience, it is important for all students to have a guide and orientation that will lead them to academic success and physical, mental, spiritual, emotional and professional wellbeing. The purpose of this accompaniment is to help students identify their intellectual, creative and leadership talents, through studying, sports, culture and entrepreneurship, to transform them into agents of change who will create, innovate and transform society.
In our accompaniment model, all students have a student success mentor, who will act as their guide in aspects of wellbeing, talent development, professional growth and transversal competency development. During the first year, students will be mentored by one of their peers from higher semesters, being part of a student community throughout the student experience. Moreover, an academic advisor will accompany students in making decisions on their curriculum, specialized academic matters and disciplinary competency development.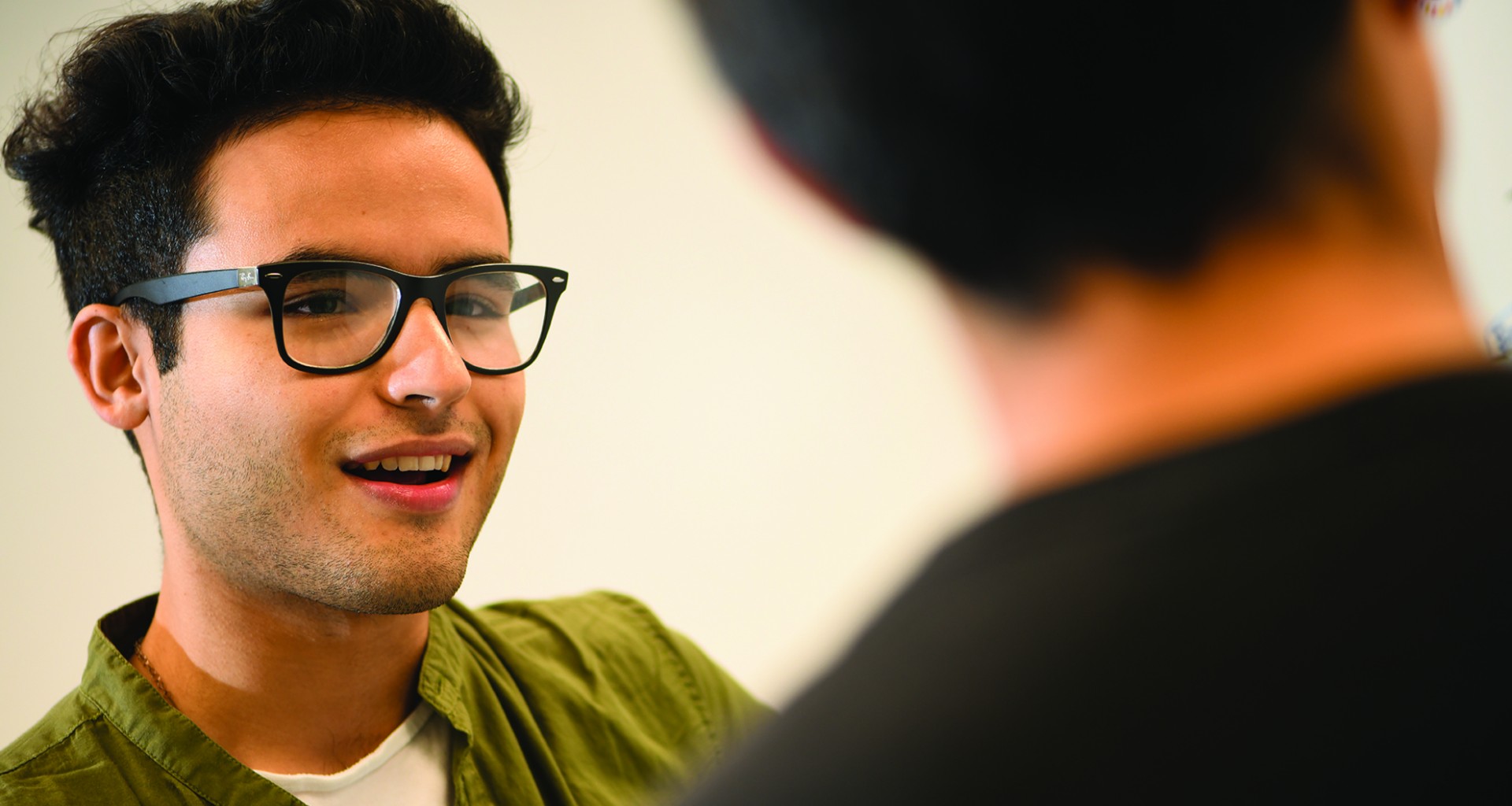 The leadership, entrepreneurship and innovation university
#
26.0
In worldwide employer reputation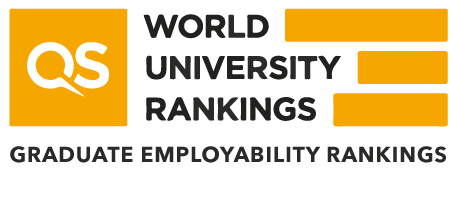 #
4.0
in entrepreneurship
#
161.0
worldwide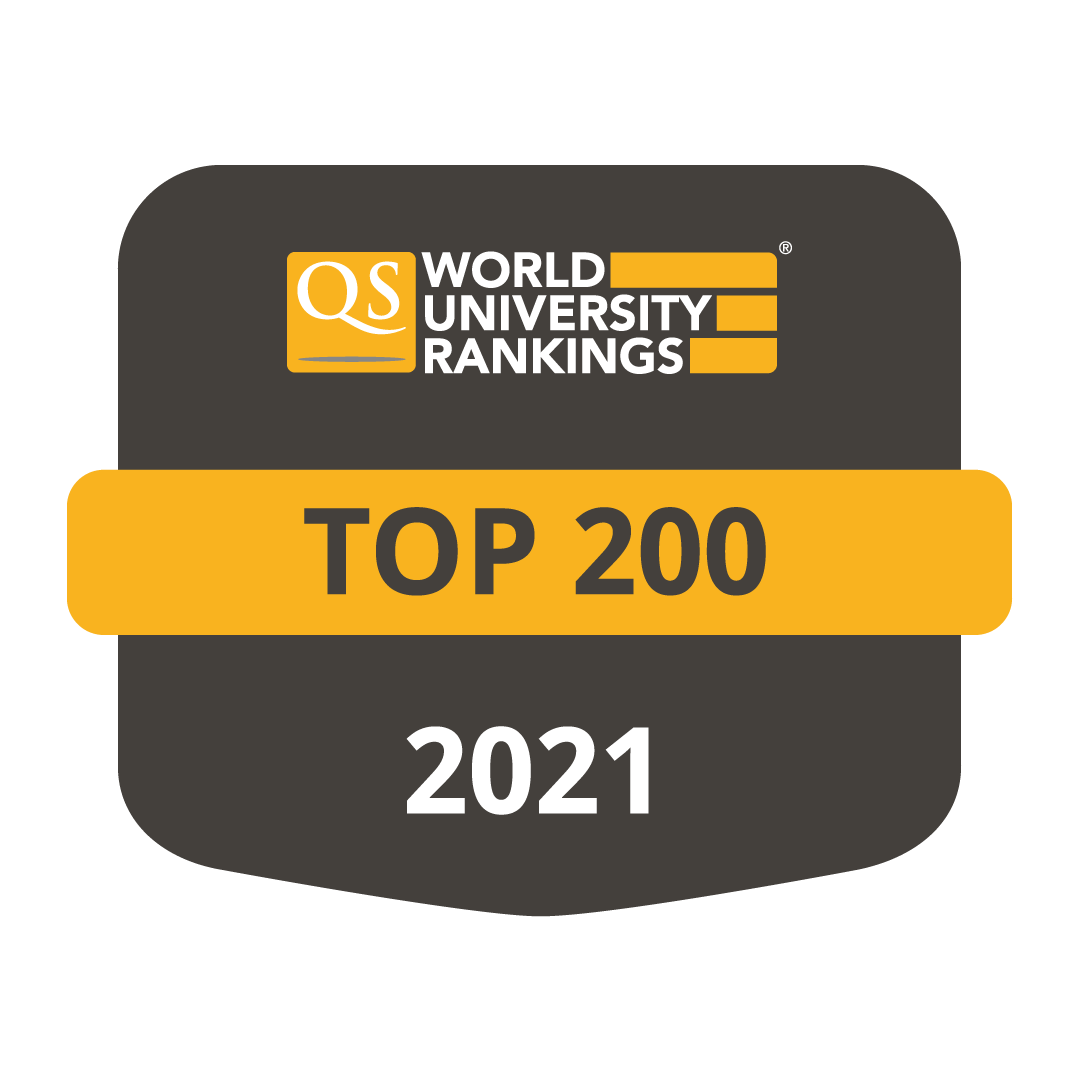 #
30.0
among private universities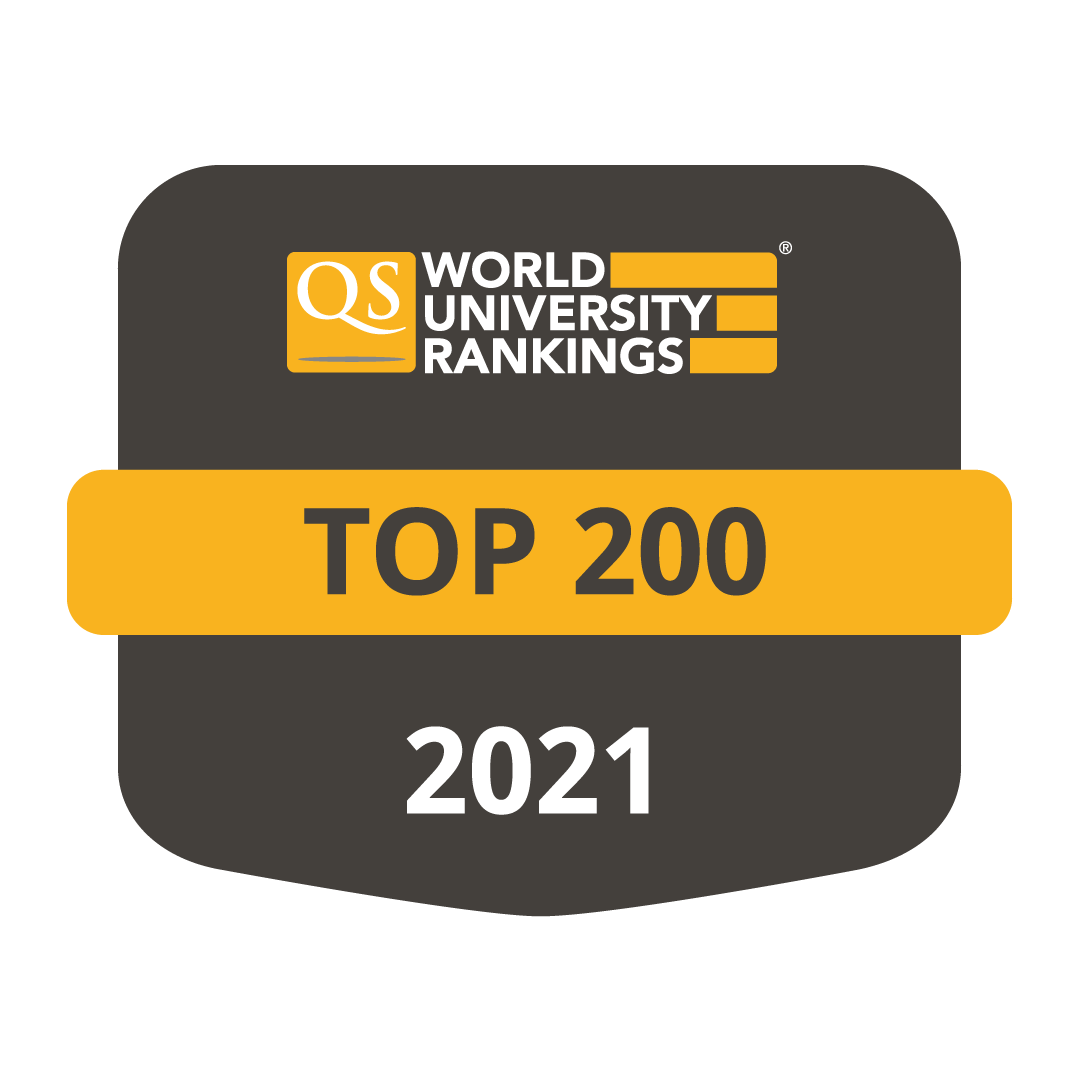 Our undergraduate schools stand out internationally

Business

   Business & Management 

   Accounting & Finance
Engineering and Science

   Engineering, Mechanical, & Manufacturing

   Computer Science & Information Systems

   Engineering, Electrical & Electronic
Architecture, Art and Design

   Art & Design

   Architecture, Built Environment
Social Sciences and Government

   Economics & Econometrics
Humanities and Education

   Education

   Modern Languages
Accreditations
Studying at an institution accredited by international organizations makes it possible for you to access agreements, pursue graduate studies and build a global profile.
SACSCOC
(Southern Association of Colleges and Schools Commission on Colleges)
FIMPES
(Federation of Mexican Private Institutions of Higher Education)
APRU
(Association of Pacific Rim Universities)
ECIU
(European Consortium of Innovative Universities)
CGU
(Compostela Group of Universities)
U21
(Universitas 21: The Leading Global Network of Research Universities for the 21st Century)
COLUMBUS
(Asociación Columbus)
CINDA
(Centro Interuniversitario del Desarrollo)
WUN (Worldwide Universities Network)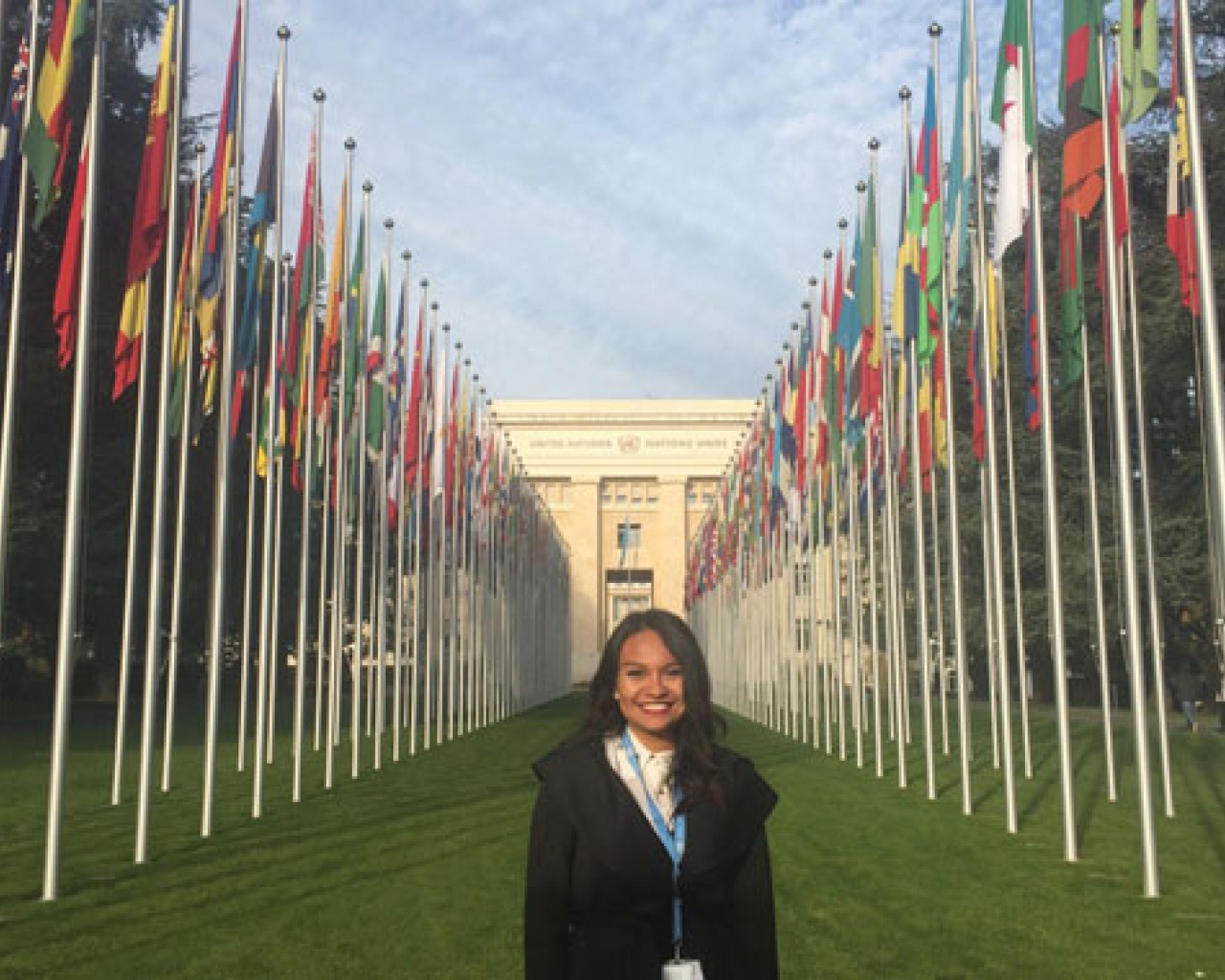 25
campuses across Mexico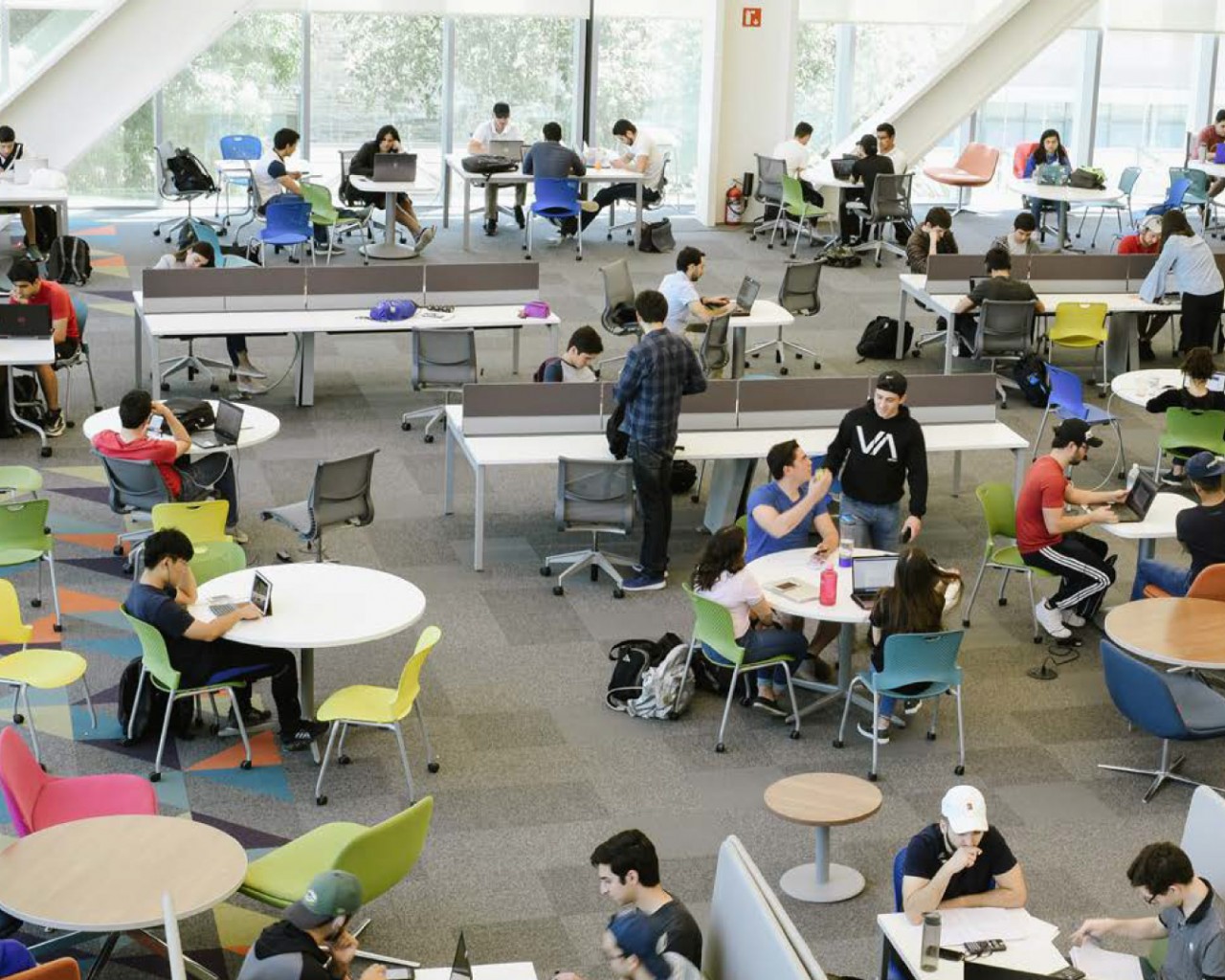 18
sites and offices worldwide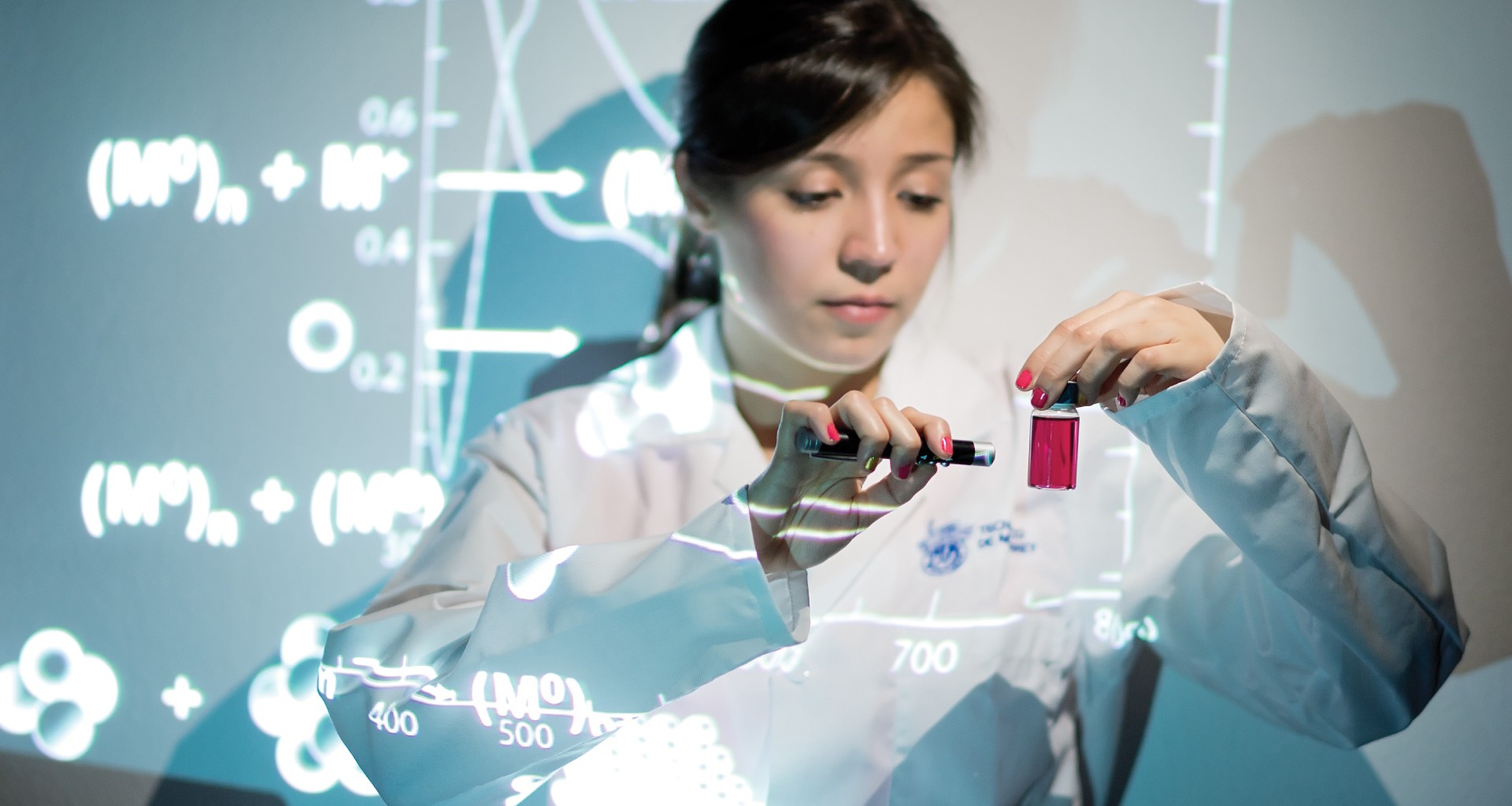 Our researchers
Tec de Monterrey is the private university with the highest number of faculty admitted as members of the National System of Researchers (SNI) and is a major generator of patents. We are also the only university in Latin America with a collaboration agreement with Massachusetts Institute of Technology (MIT), thus allowing undergraduate students to apply for summer research stays in the fields of nanoscience and nanotechnology.
Social impact platform
Humanistic outlook
Tec de Monterrey invites you to share your personal talent and knowledge with others in different ways through social service. This will take place throughout your time at the university, in activities and challenges focused on addressing social needs.
It will also encourage you to exercise your citizenship, be empathic and caring, upright, respectful of other people's dignity and committed to achieving a positive impact on the world.
The goal for these features is to become your hallmark and be part of your actions in every dimension of your life.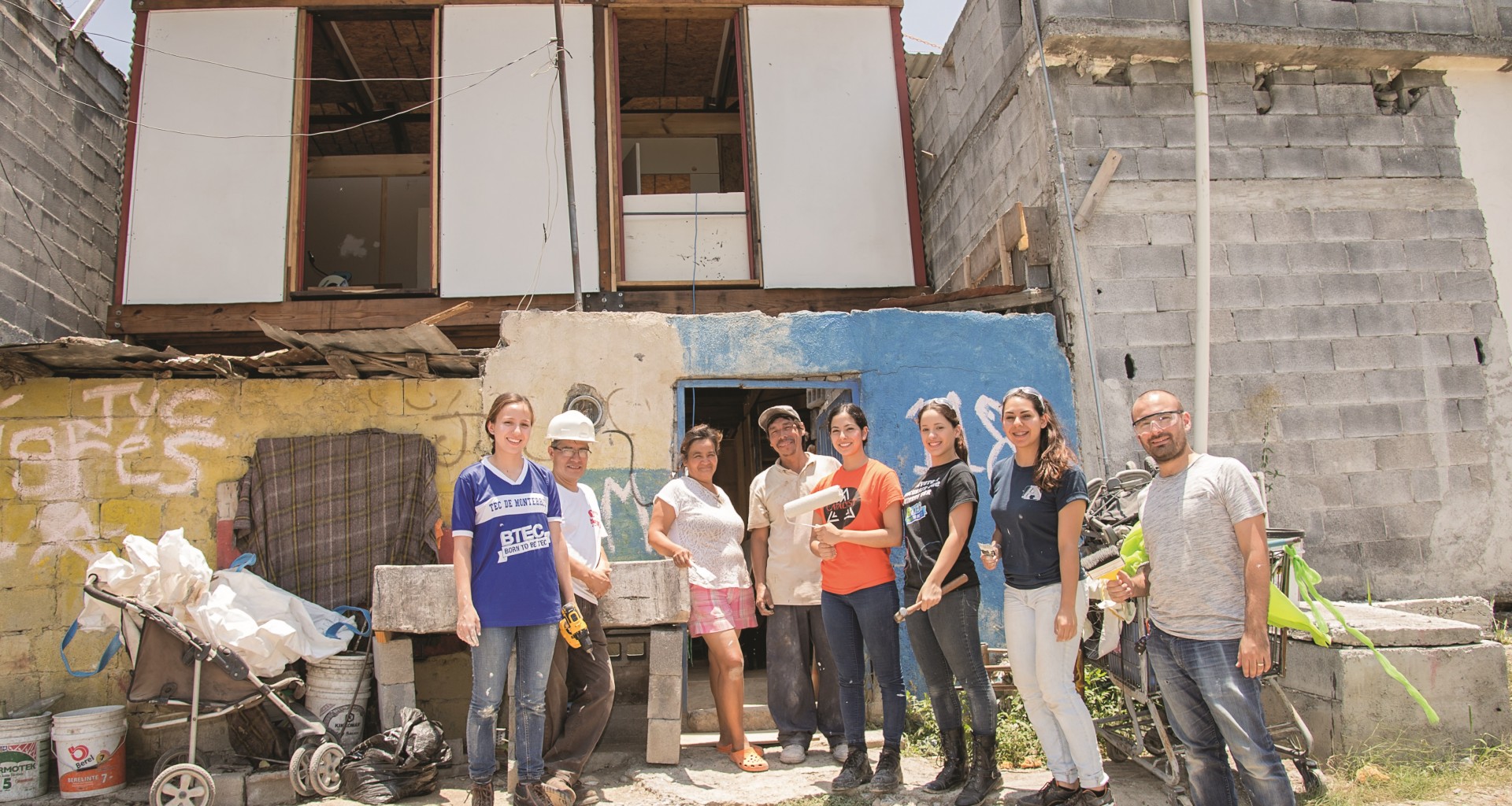 International experience
Currently, more than half of our students graduate with international experience. There are several options to suit every student.
Every semester, students can choose from over 1,000 options to study abroad in more than 50 countries through:

Exchange programs
Language programs
Specialization courses
Internships
Certificates
Research stays
Medical rotations
Dual degrees

For high-performing students, Excellence Programs are offered in order to study at universities such as:

Harvard University
Yale
MIT
Stanford University
University of Toronto
ETH Zurich
National University of Singapore
Tsinghua University
King's College
The University of Melbourne
Universidad Pontificia Católica de Chile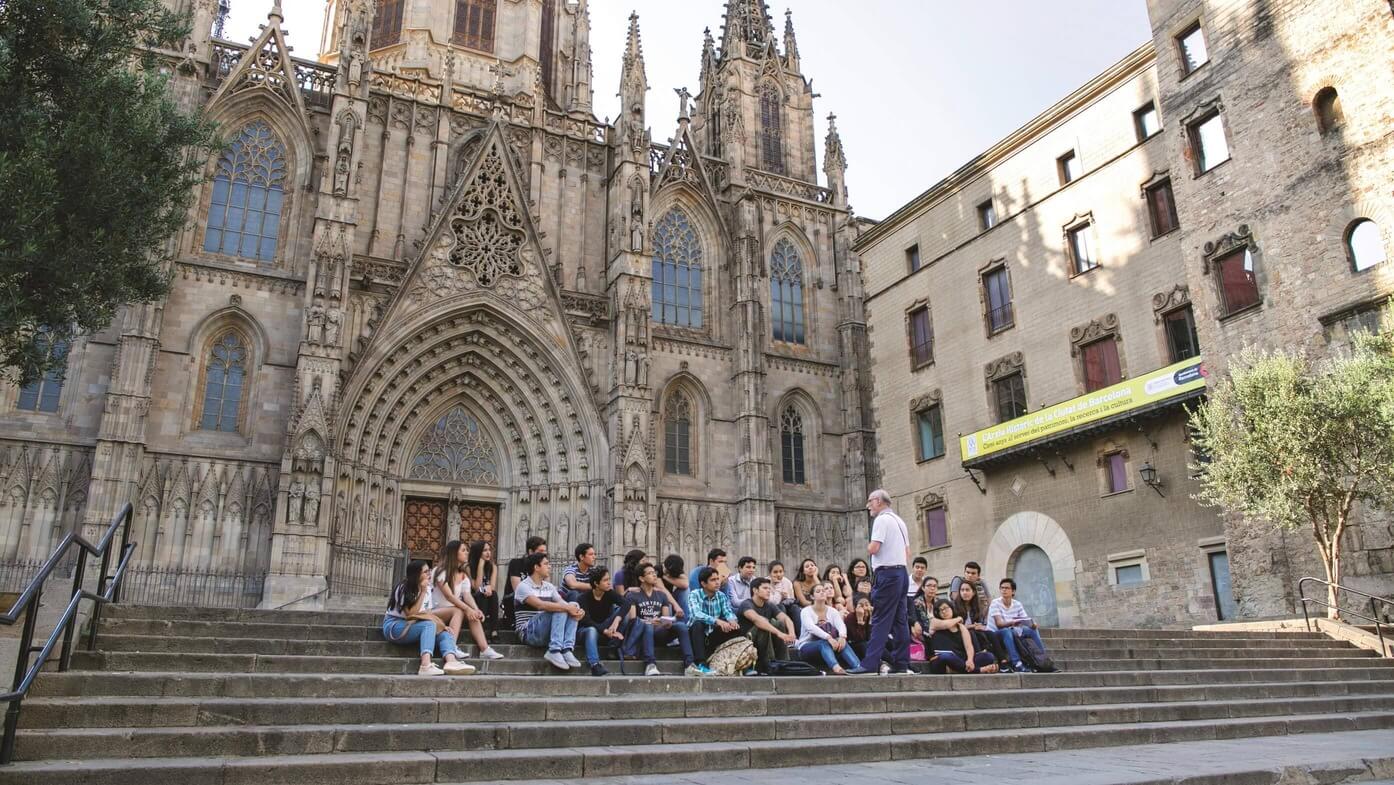 Entrepreneurial spirit
At Tec, an entrepreneurial spirit is forged through high-impact challenges, life lessons and learning experiences presented by your teachers that will trigger your potential for developing competencies that will prepare you for the challenges of the world.  
How does this happen? In the classroom, where your teachers will become your mentors, in collaborative spaces for cocreation, and accompanied by the Innovative Entrepreneurship Zone programs: a space that serves as a convergence point for the entrepreneurship ecosystem that connects you to mentors, international accelerators, investment funds and other entrepreneurs through programs, spaces and events.
You will also be able to turn your university experience into a social change process, by becoming involved in events that will link you to the ecosystem and inspire you to generate solutions to global issues through entrepreneurial initiatives that shift paradigms and transform realities. You will have the opportunity to form part of an enthusiastic, passionate community that views a problem as an opportunity and whose members have made the decision to become agents of change.
.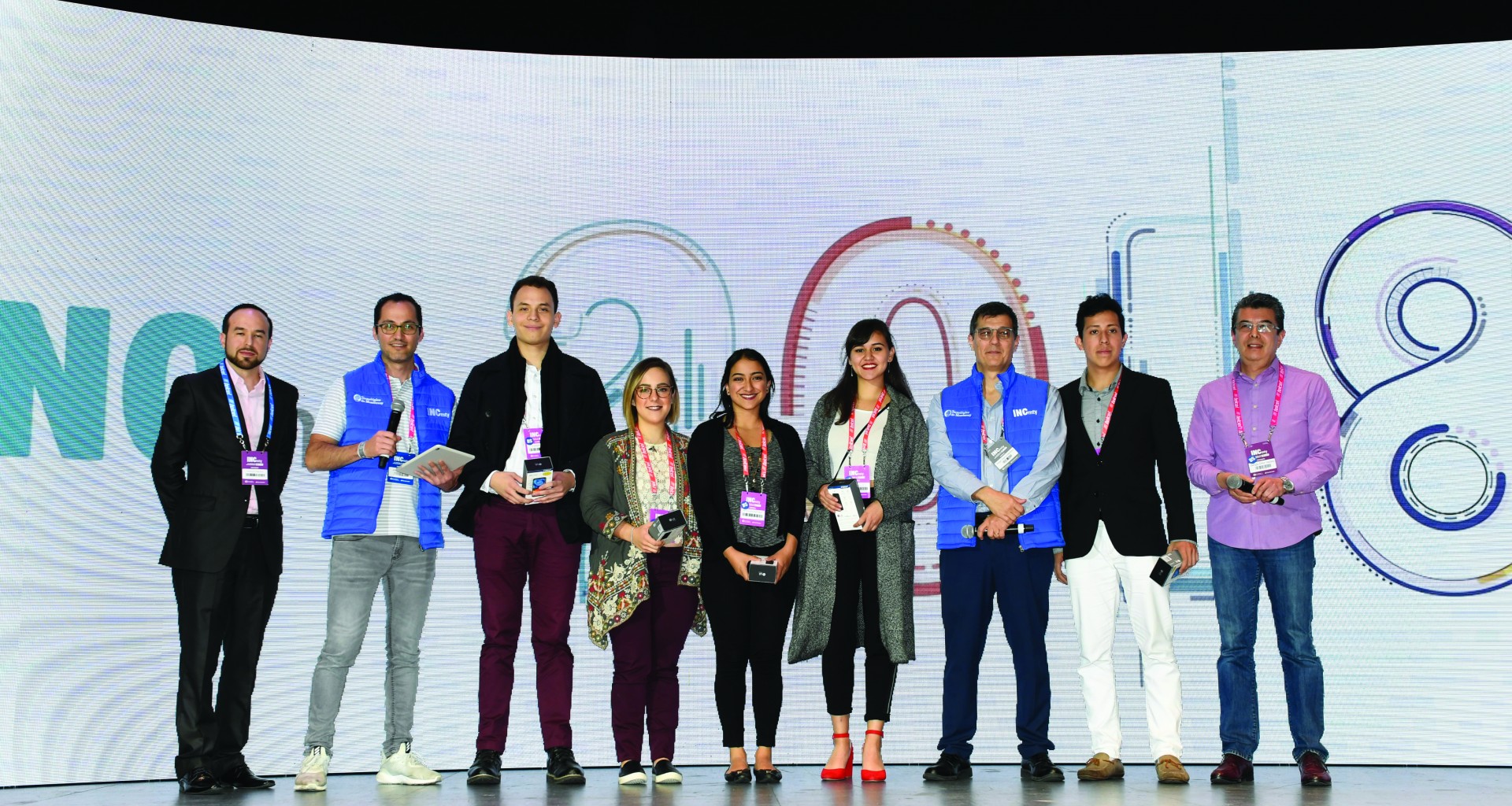 91200.0
undergraduate, graduate and high school students at our campuses.
49.0
%
have a scholarship or financial aid
47424.0
participate in athletics and sports activities
27607.0
participate in artistic and cultural activities
Over
27360.0
collaborate through student groups
Over
5137.0
international students from 26 countries come to Tec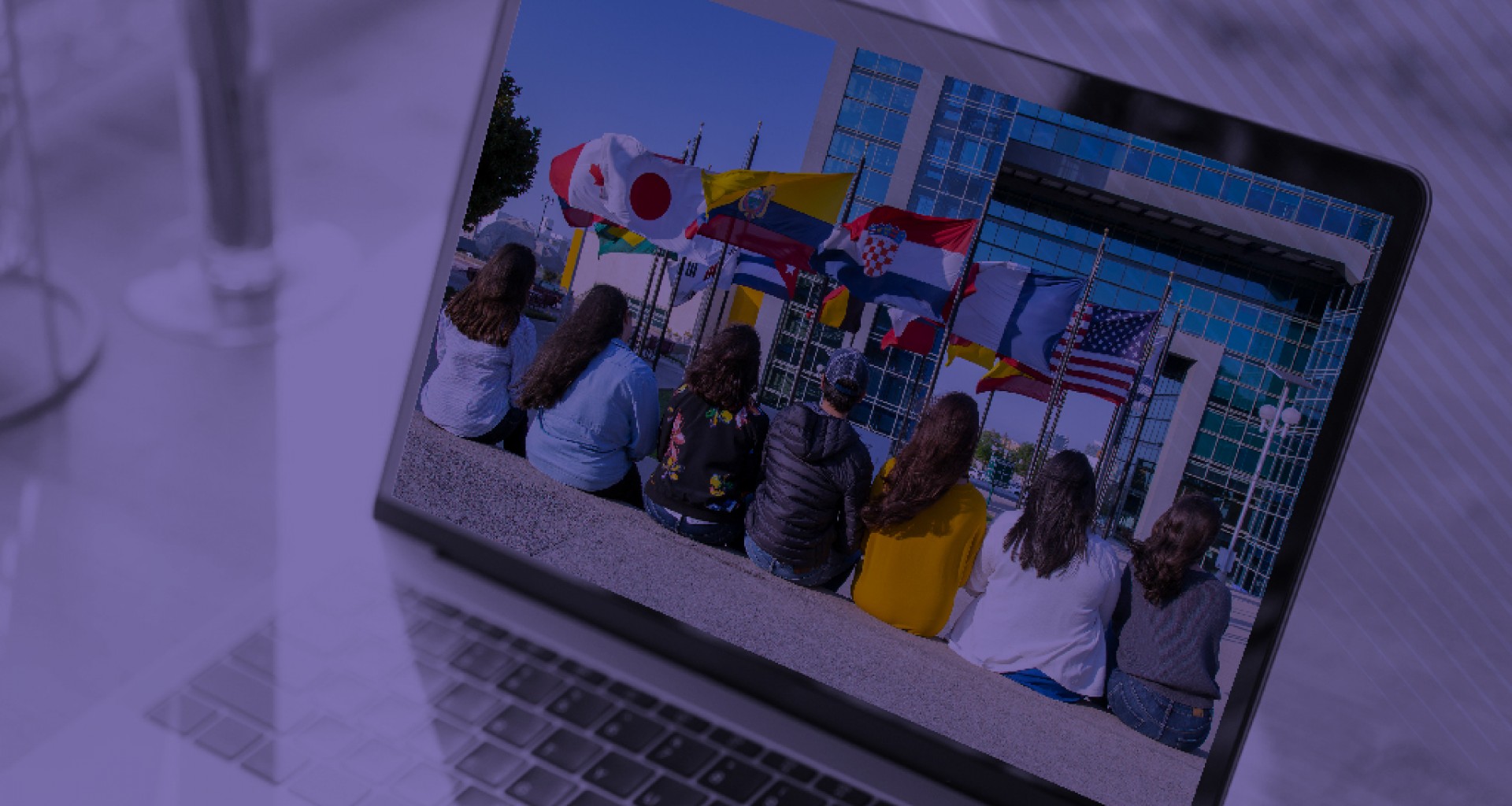 DIPLOMA INTERNACIONAL
Tiene como propósito formar líderes globales con una visión del contexto internacional y respeto por la diversidad.
A large, extensive community
On graduating, you will form part of EXATEC (Tec alumni association), our alumni network that enjoys a global reach and impact, with more than 260,000 members, protagonists and leaders who are renowned in their professional settings.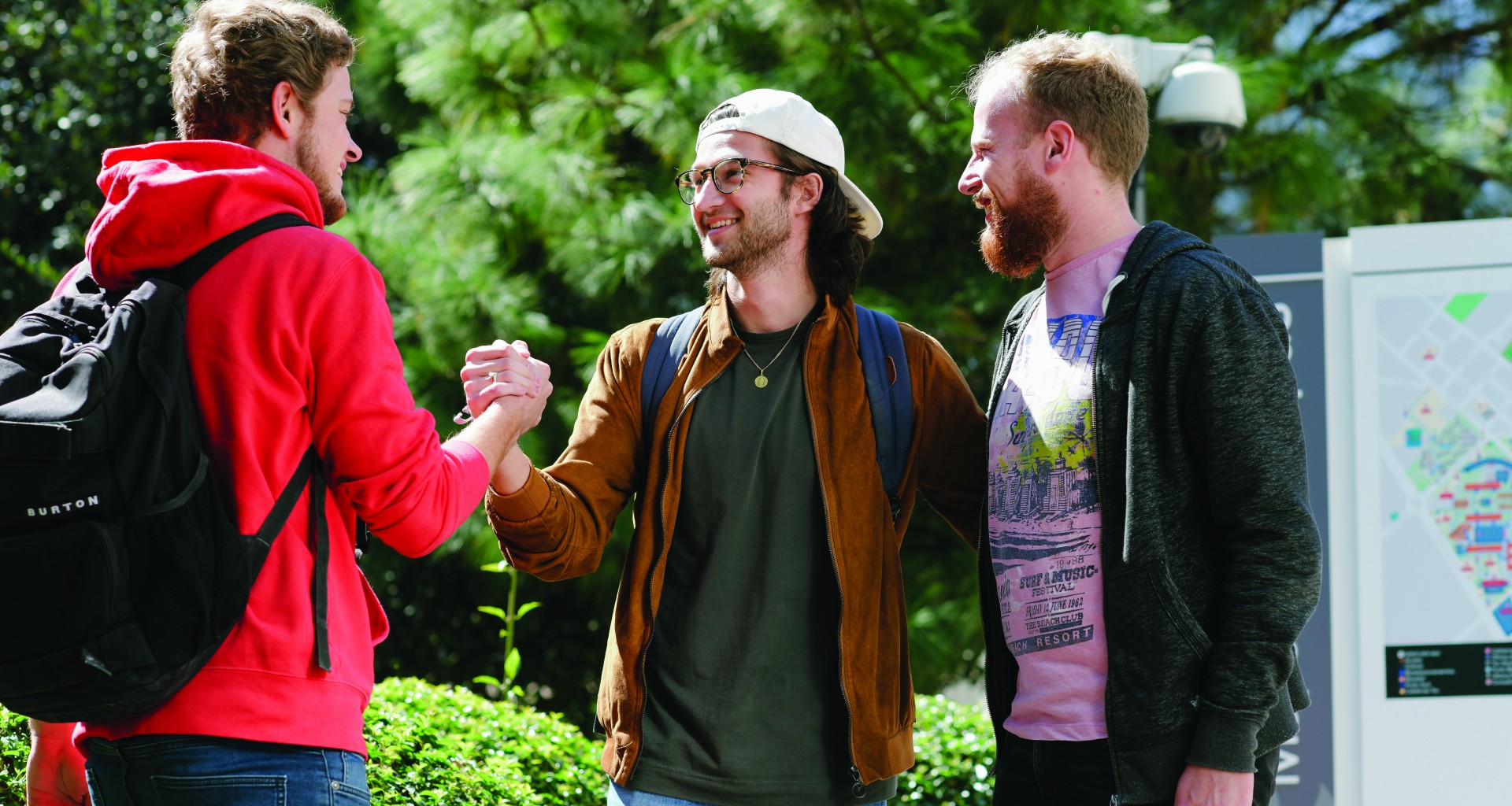 Our alumni network
We form a network of more than 298,781 alumni (EXATEC) who have made their mark in a variety of settings and drive the development of Mexico and the world.
hold executive positions five years after graduating.
have completed a graduate degree five years after graduating.
graduate with international experience
Alumni who, after graduating, are or have been partners or owners of a company: