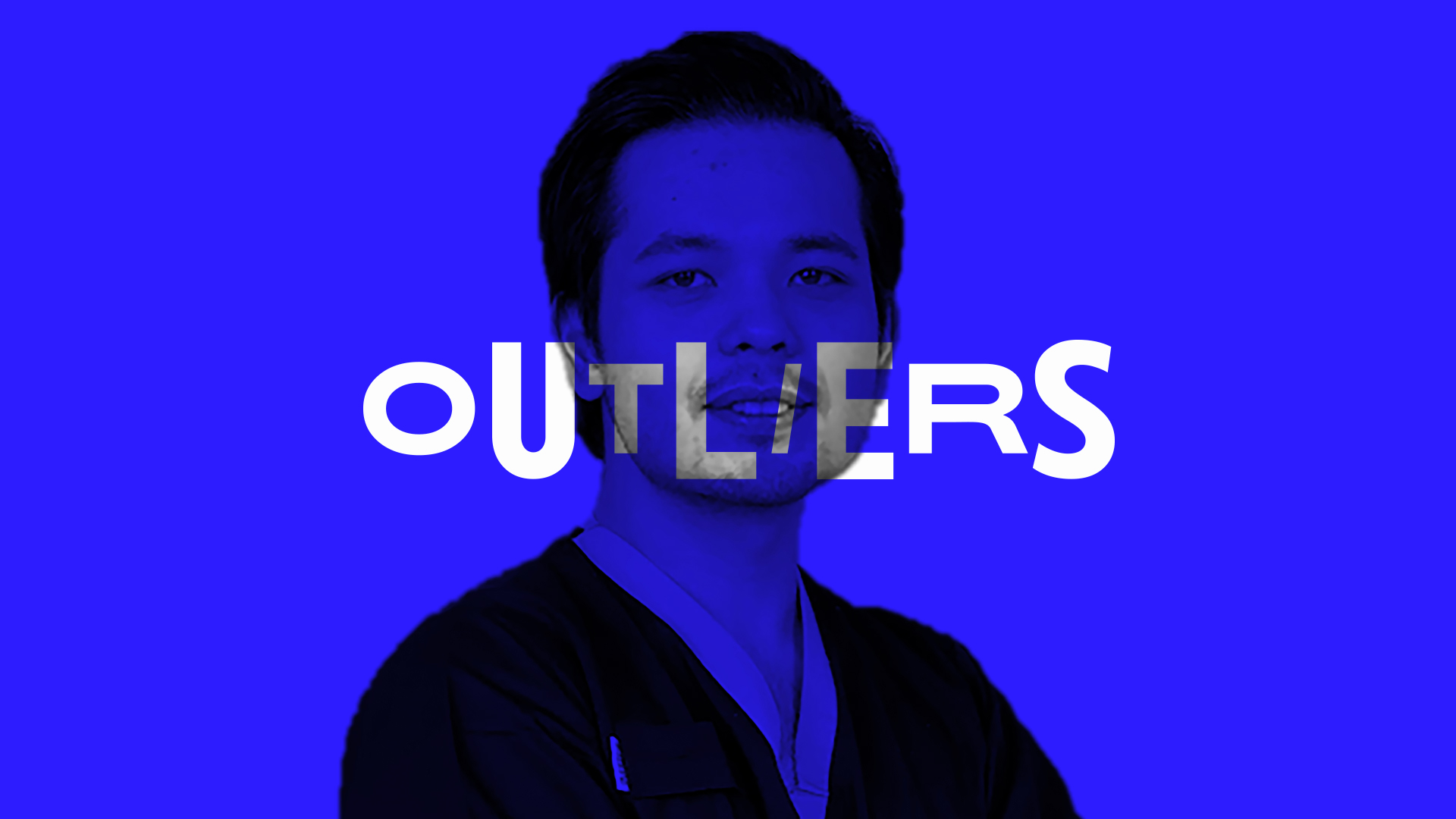 "I think that having your life thrown off balance isn't something bad; at times falling with style is necessary."
People talk about balance and having to find calm in your life in order to live a fulfilling life, but I think that in order to advance and grow, we sometimes need to be thrown off balance.
I am Yoku Sashida, co-founder of Kenko, a company that creates and develops technologies for improving and saving lives.
I studied a degree in Biomedical Engineering at Tec and an MBA at EGADE. At present, I am the director of Soluciones Kenko SA de CV, a technology and innovation integration firm focused on healthcare. We innovate to improve and save people's lives.
The project that had the greatest impact on my university life was one that was practically unreachable for a group of three students. It consisted of creating an instrumentation channel that could collect brain signals known as EEG, or electroencephalogram, and pass them through a signal processing system in order to identify three different thoughts in the brain.
I learned so much from this project, from the technical skills for signal acquisition and Artificial Intelligence algorithms, to the importance of teamwork and persistence.
When you study biomedical engineering, you gradually realize that there are few opportunities to innovate and create technology that will have an impact on society. That frustration or sense of impotence in the market is what drives me and my partner, Daniel, to embark upon this enterprise. We had a medical device development called Ecglove, an electrocardiogram in the form of a glove
You just have to touch the upper part of the patient's chest with the glove to determine the electrical activity and receive diagnosis suggestions. When we couldn't find a contract manufacturer to support us, we said, why can't we be the small-scale contract manufacturer that helps entrepreneurs, researchers, and companies that are seeking to innovate and develop technology on a low scale. And that is how our company came into being.
Soluciones Kenko was founded on October 5, 2017, with just two partners. We built a technology assembly plant that today is the first of its type in obtaining good manufacturing practices for medical devices, authorized by Cofepris. And from just two people, we now have a group of 16 engineers who export technology development services to first-world countries.
As an entrepreneur, it is almost impossible to sleep well knowing for certain that everything will be all right. There is a constant feeling of uncertainty and anxiety that eats away at you as a person and that can easily be transmitted to your work group. Therefore, I consider that the biggest challenge one faces is to be resilient.
Some of the achievements that make me feel proud of who I am include remaining close to my family, having received Cofepris certification, and knowing that the devices we make save lives. With resilience, I have managed to obtain and share good results with the community so that, together, we can reach the next level of well-being in our country and in the world.
I am an Outlier because my story starts at Tec and ends up changing the world.
Learn more about Yoku's degree
Bio-medical engineer
You can be an Outlier too! Tell us your story