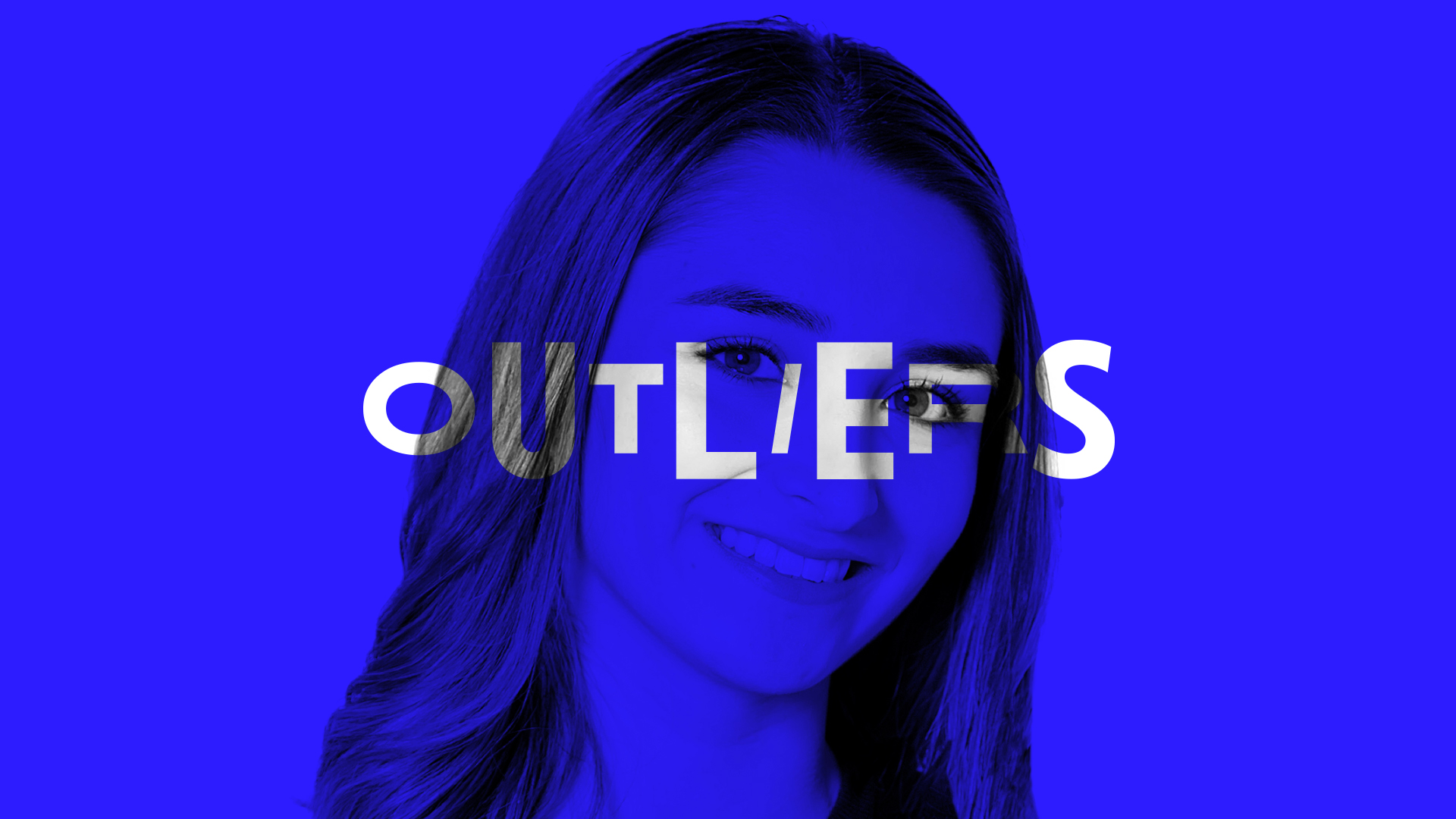 At last, the opportunity to realize my dream was staring me in the eyes. I had the opportunity, but my family didn't have the financial resources to help me make it come true. I decided to get a summer job to pay for the trip that would allow me to fulfill my dream of representing Mexico internationally as a singer. There were imbalances between school, work, student life and rehearsals, which taught me how to divide my days up to be more efficient.
It wasn't easy, but this is my story.
Hi, my name is Violeta Valdez and I have been the voice of international brands such as Baby First TV and Nintendo Switch.
My career began when I was very young. My mom is a communicologist, so I have been immersed in that environment since I was five years old, which is why I chose to pursue a degree in marketing at Tec. I remember going with my mom to record a Soriana (Mexican supermarket) commercial and, while I was in the booth, the producer saw how excited I was, listened to my voice and invited me to record the phrase "Soriana a precio por ti". Right there and then he told my mother she should train me, so she became my teacher, and my life as a presenter began. My first participation in the media was on the radio station frecuencia Tec in a children's program called Experidivertido. Afterwards, I won more roles through auditions or demo rails, which consist of carrying out tests so that when a brand needs a voice, they contact me.
As a result, I have participated with international brands such as Baby First TV and Nintendo Switch.. I have also had parts on TV and in History Channel series, which has been quite an experience. Being able to train as an actress is something of which I am very proud and would like to return to in the future.
At Tec High School I enjoyed my first international experiences in the arts, with musical theater being one of my hobbies. I was fortunate enough to attend a summer course at Joffrey Ballet School in New York, with teachers from Broadway.
Thanks to my participation in all these Tec High School events, I obtained an arts scholarship to study at Tec, something that fills me with pride.
Right now, I am participating in Ensamble 47 and am a member of the fifth generation of Tec Ambassadors, which I view as a huge responsibility since the ambassadors are the first face a family sees on arriving at Tec, and it is where I tell my story and share my passions. In this program, I have learned to be helpful and I love passing on everything Tec has taught me.
I am an Outlier because my story begin at Tec and end up changing the world.
"There are small and big roles but no matter what we are great"
Learn more about Violeta Valdez's Career
Marketing Bachelor
You can be an Outlier too! Tell us your story