Sergio Román Othón Serna Saldívar - Faculty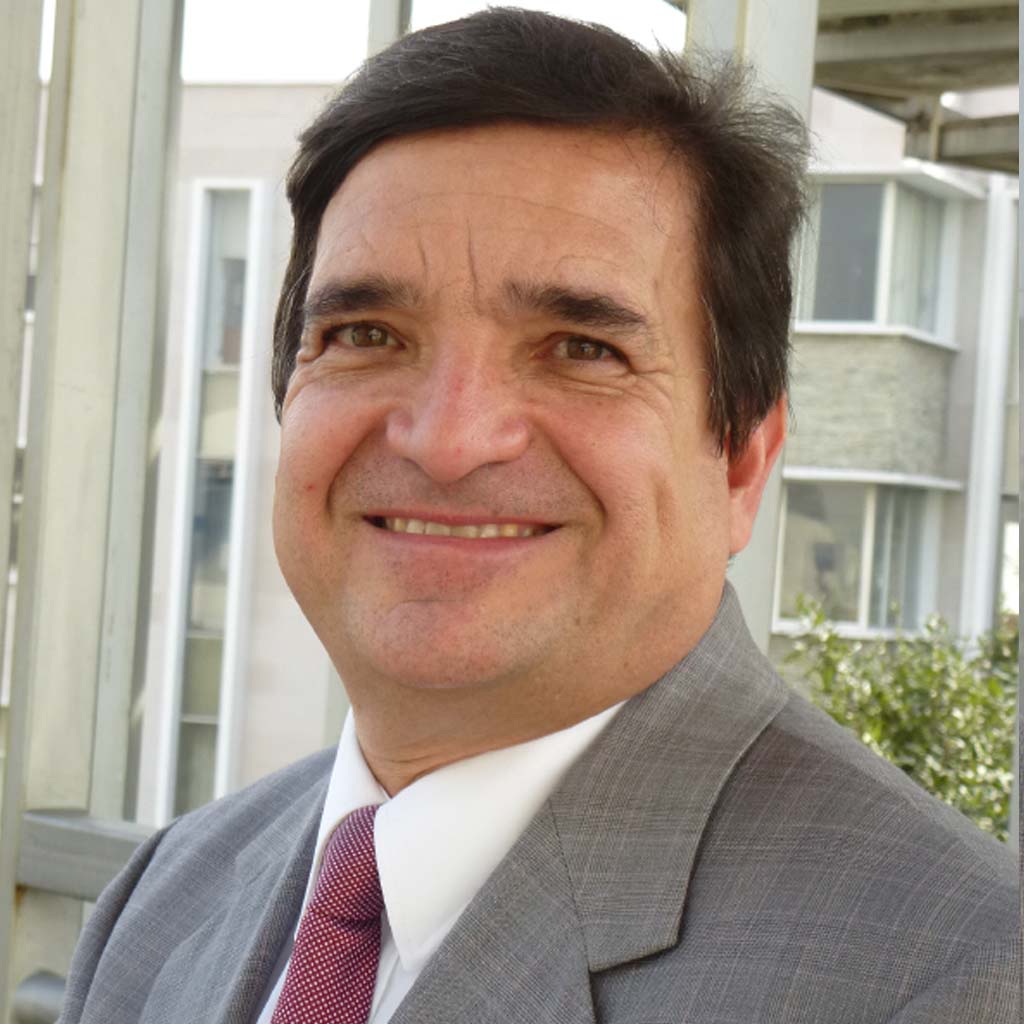 Sergio Román Othón Serna Saldívar
Professor Researcher
Campus Monterrey, School of Engineering and Sciences, Tecnológico de Monterrey.
---
Expertise
Agricultural / Biological Engineering and Bioengineering
Food Sciences
Nutritional Sciences
Contact
radio_button_unchecked
radio_button_checked
Dr. Serna is a Zootechnical Agronomist Engineer graduate from Tec de Monterrey, Monterrey and has a master's degree in nutrition and a doctorate in Food Engineering from Texas A&M University. He has worked and consulted for Mexican and international businesses as well as agencies such as the National Center for Food Research, in Rio de Janeiro, Brazil, US Agency for International Development, Gamesa, GIMSA, Química SUMEX, Omega Tech and other organizations related to food and nutrition.
His research work is carried out as part of the Nutriomics and Emerging Technologies Chair, a Biotechnology research group at Tec de Monterrey. He is also the director of the Center for Protein Research and Development (CIDPRO). As a professor, he has mentored more than 70 master's level students and ten doctorate level students. His research specialties are the processing of cereals and oilseeds, the extraction and characterization of phytochemicals for medicinal use and the extraction of new generation proteins.
He has published thirteen books, 73 chapters, and more than 250 articles in prestigious scientific journals. Thirteen encyclopedia articles and inventor of 12 granted patents, with three more applied for. Dr. Serna has been recognized with an honorary doctorate by the University of Sonora, by the American Society for Nutrition, the American Association of Cereal Chemists, the American Association of Quality Consulate, the Institute of Food Technology and the Academy Mexican of Sciences.
Awards for his teachings and especially research include the Luis Elizondo Award in 2003, and the Yum Kax Award in 2008 for his work with nixtamalized corn products, the Agrobio Award in 2012, and the Rómulo Garza Award for the Insignia Professor of the Tecnológico de Monterrey. in 2014.
radio_button_unchecked
radio_button_checked
Advanced Topics in Bioprocesses
Biochemistry and Physiology of Nutraceuticals
Doctoral Defense
Doctoral Research
Guided Research
Research Proposal
Science and Technology of Cereals and Oil Crops
Thesis
radio_button_unchecked
radio_button_checked
Doctorate in Philosophy, Texas A&M University College Station
Master in Science, Texas A&M University College Station
Zootechnist Agronomist Engineer, Tecnológico de Monterrey
radio_button_unchecked
radio_button_checked
Snack Foods: Processing, Innovation, and Nutritional Aspects. CRC Press, Taylor and Francis Group. Boca Raton, FL. 2022

Science and Technology of Fibers in Food Systems. Springer, New York. 2020

Corn: Chemistry and Technology. Third Edition, Elsevier-AACCI. 2019

690 p. ISBN

9780128119716

Tortillas: Wheat Flour and Corn Products. American Association of Cereal Chemists, St. Paul, MN. 2015

Listeria monocytogenes growth inhibition in inoculated fresh panela cheese by the addition of Rhoeo discolor aqueous extracts combined with potassium sorbate 2017
Mixolab profile of wheat flour and their correlation with textural properties of hot-press tortilla. 2015
Effect of extrusion conditions and biocatalysis with fiber degrading enzymes in the production of C5 and C6 sugar and bioethanol from brewers´ spent grains 2015
Thermoplastic extrusion of maize and sorghum starches to produce pregelatinized beer adjuncts. 2015
radio_button_unchecked
radio_button_checked
Member of the Editorial Committee of Cereal Chemistry magazine, conferred by AACC International, 2009
"Yum Kax" award, conferred by Congreso Nacional de Nixtamalización, 2008
National Recognition for Community Social Service 2003, conferred by Secretaría de Desarrollo Social a través de la Dirección General de Políticas Sociales., 2003
Member of the Committee for National Food Awards, conferred by Coca Cola, 2001
Mexican Researcher Certification - Level 3 (Serna-Saldívar, Sergio Román Othón)