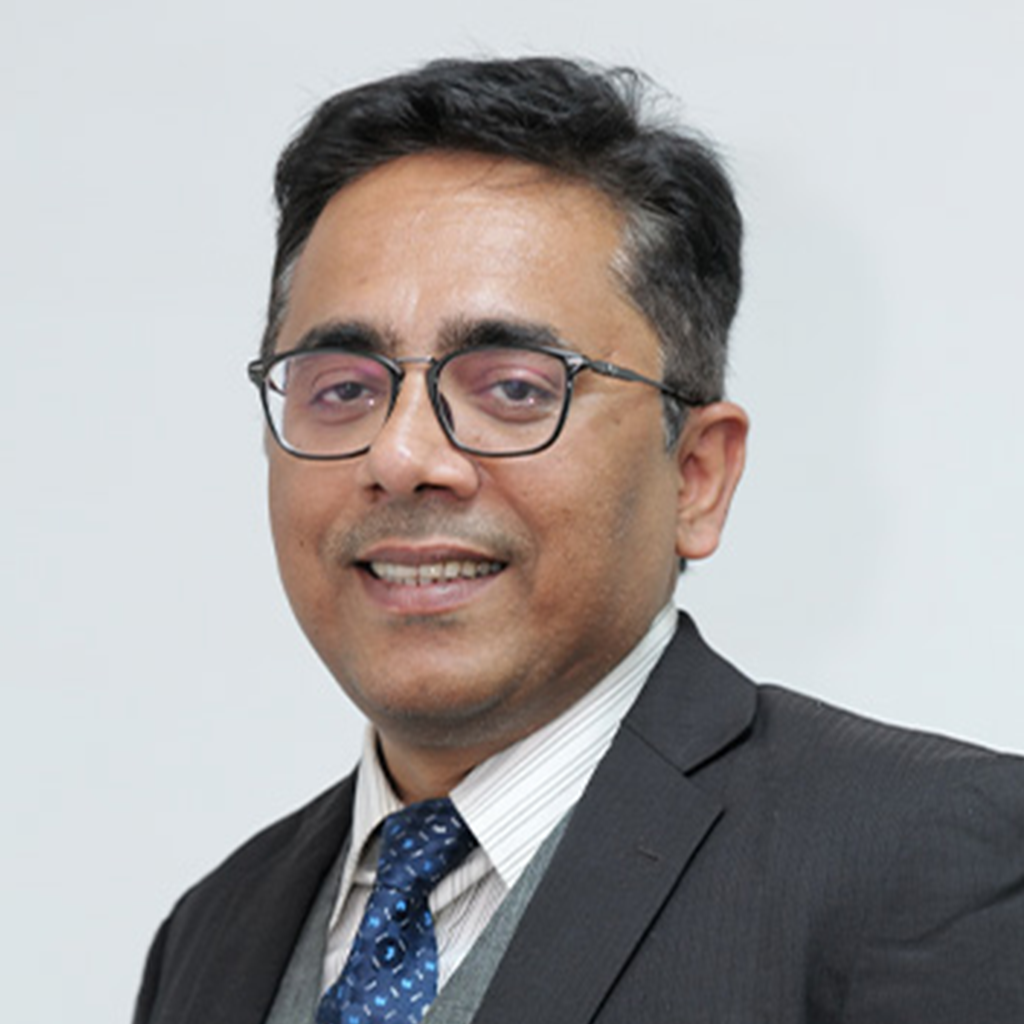 Distinguished Professor in Water Science
School of Engineering and Sciences
---
Expertise
Sustainability
Environmental Engineering and Science
Remediation of Geogenic, Microbial, and Emerging Contaminants
Wastewater Surveillance
radio_button_unchecked
radio_button_checked
Dr. Manish Kumar is Professor and Head of the Sustainability Cluster in the School of Engineering at the University of Petroleum and Energy Studies (UPES), in Dehradun, Uttarakhand, India. He has been part of the Faculty in the Discipline of Earth at the Indian Institute of Technology (IIT) in Gandhinagar, Gujarat, India, and he has also worked at the University of Nebraska Lincoln (UNL), US, as Visiting Faculty under the Water Advanced Research and Innovation (WARI) Fellowship.
His academic and research formation has also taken place in universities around the world such as Tezpur University, in India; Kunsan National University, in South Korea; and Uppsala University, in Sweden, to name a few. He has been featured in the list of the top 2% researchers in the world released by Stanford University since its inception, and he is Fellow of the Royal Society of Chemistry (FRSC).
Dr. Kumar's research focuses on ascertaining, broadening, comprehending, and developing various dimensions of the fate, transport, and remediation of geogenic, micro, microbial, and emerging contaminants in freshwater systems. He has led and worked on relevant projects for today's climate and water contexts such as a pilot scale in-situ application for arsenic and fluoride removal from the groundwater for a safe drinking water production perspective alongside the WIN Foundation, in the US; wastewater surveillance of COVID-19 in Ahmedabad for UNICEF Gujarat, in India; and an Asia Pacific Network supported multinational project on the development of new water supply strategies in two major cities of India and Sri Lanka in the context of climate change, rapid urbanization, and population growth. He was on the expert panel of the UNEP report on 'Environmental Impacts of Antimicrobial Resistance'.
Professor Kumar has contributed in over 150 international journal articles and has conceived and directed the delivery of numerous research projects. He as also been Editor for the Total Environment Research Themes, Associate Editor for several publications such as the Reviews on Environmental Contamination and Toxicology, Groundwater for Sustainable Development and Hydrological Research Letter. He is also a member of the Editorial Board of the Nature Partner Journals (NPJ) Clean Water, ES&T Engineering and Science of the Total Environment, Elsevier, to name a few.
Dr. Kumar has received recognitions like two KPCSD COVID Research Awards of worth 2 Lakhs each; Faculty Research Award by Career 360; Best Research Paper Award & Best Poster Award (2018); Best Research Award (2013) at 4th IWA Asia Pacific Water Young Professional Conference, Global Change Research (GCR) Grant from Asia Pacific Network (2018-
2020), DST young scientist grant (2012-15), among many others.
Professor Manish Kumar joined Tecnológico de Monterrey as Distinguished Professor in Water Science for the School of Engineering and Sciences.
radio_button_unchecked
radio_button_checked
Ph.D., Environmental Engineering, The University of Tokyo
M.Phil. and M.Sc., Environmental Science, Jawaharlal Nehru University
B. Sc., Chemistry, Lalit Narayan Mithila University
radio_button_unchecked
radio_button_checked
Li, Xuan & Zhang, Shuxin & Sherchan, Samendra & Orive, Gorka & Lertxundi, Unax & Haramoto, Eiji & Honda, Ryo & Kumar, Manish & Arora, Sudipti & Kitajima, Masaaki & Jiang, Guangming. (2022). Correlation between SARS-CoV-2 RNA concentration in wastewater and COVID-19 cases in community: A systematic review and meta-analysis. Journal of Hazardous Materials. 441. 129848. 10.1016/j.jhazmat.2022.129848.
Panday, Durgaprasad & Kumar, Manish. (2022). Climate indices and hydrological extremes: Deciphering the best fit model. Environmental Research. 215. 114301. 10.1016/j.envres.2022.114301.
Silori, Rahul & Shrivastava, Vikalp & Singh, Ashwin & Sharma, Pradeep & Aouad, Marwan & Mahlknecht, Jürgen & Kumar, Manish. (2022). Global groundwater vulnerability for Pharmaceutical and Personal care products (PPCPs): The scenario of second decade of 21st century. Journal of Environmental Management. 320. 115703. 10.1016/j.jenvman.2022.115703.