Grissel Trujillo de Santiago - Faculty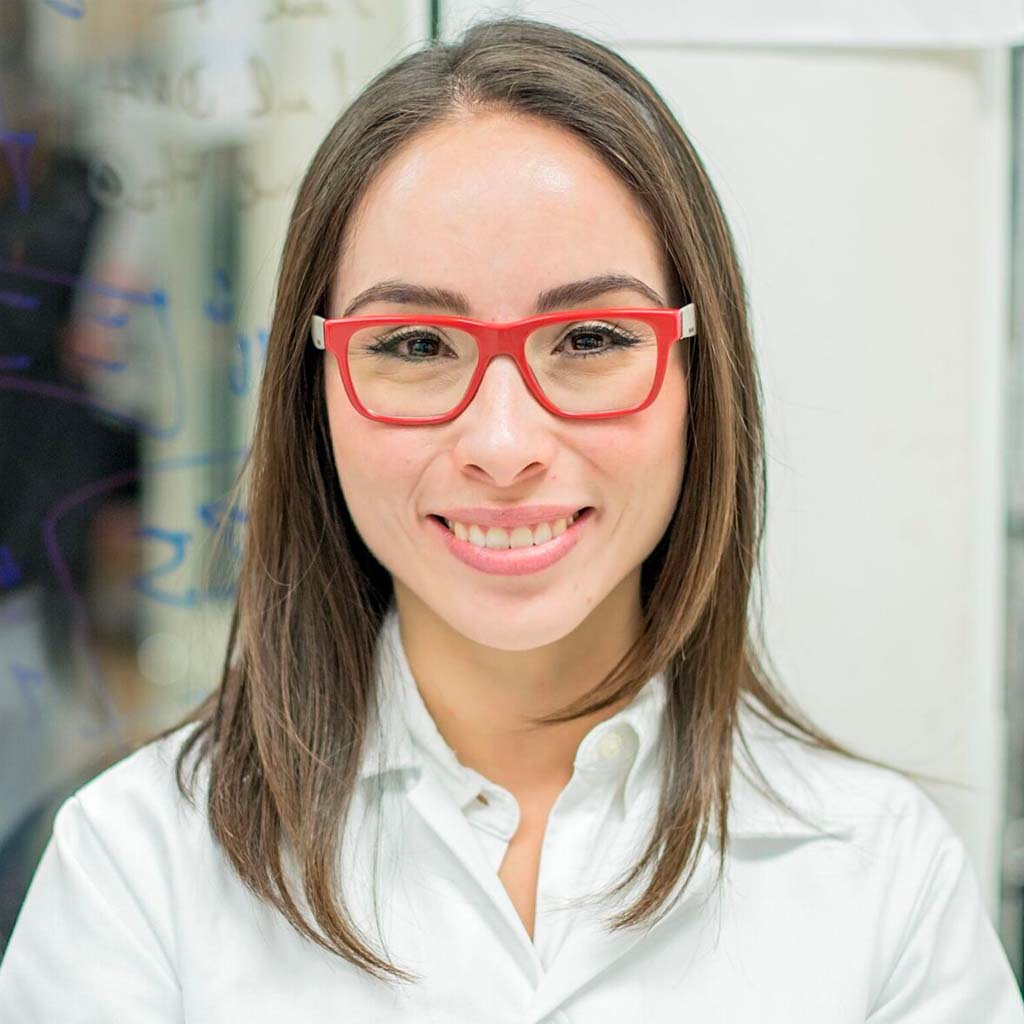 Grissel Trujillo de Santiago
Professor Researcher
Campus Monterrey, School of Engineering and Sciences, Tecnológico de Monterrey.
---
Expertise
Chemistry
Nanobiotechnology
Contact
radio_button_unchecked
radio_button_checked
Grissel Trujillo received her PhD degree in Biotechnology from Tecnológico de Monterrey, México in May 2014. During her doctoral studies, she conducted a significant part of her experimental work at Università degli Studi di Napoli Federico II (Naples, Italy), were she was trained for eight months in Material Sciences at the laboratory of Professor Ernesto Di Maio and Professor Salvatore Iannace.
She has 15 papers in Indexed International Journals, one book chapter, one granted Mexican patent, one patent application submitted and multiple participations in National and International Conferences. Her main area of interest and expertise is the design and fabrication of biomaterials suitable for high added value applications (i.e. biopharmaceutical engineering and tissue engineering).
She has worked as a Research and Development Engineer at the Protein Research and Development Center at Tecnológico de Monterrey (Monterrey, México). Her master's-degree research project was related to the development of a high-value probiotic product using sweet milk whey, a neglected by-product from cheese manufacturing. Her project resulted in the publication of a research paper in a high-reputation Journal, a book chapter and a Mexican patent (granted).
She recently made a Postdoctoral Research stay at Dr. Khademhosseini's Lab (Harvard-MIT Health Sciences and Technology) collaborating in several projects related with biomaterials, tissue engineering and point-of-care applications.
In summary, during the recent years she has actively conducted research and technology development activities, and has published her work in international journals. Her immediate goal is to continue her training as a scientist in the fields of design of biomaterials for tissue engineering applications. She wants to significantly contribute to the development of fundamental knowledge and cutting-edge technology.
radio_button_unchecked
radio_button_checked
Biologist Pharmaceutical Chemist, UANL
Master of Science, Tecnológico de Monterrey
PhD in Science, Tecnológico de Monterrey
radio_button_unchecked
radio_button_checked
Prize "For Women in Science", conferred by L'Oréal-UNESCO-AMC-CONACyT. 2019
"Distinguished Citizen", conferred by the municipality of Matamoros, Mexico.
Circle of Distinguished Professors, conferred by the Tecnológico de Monterrey. 2018