Azael Jesús Cortés Capetillo - Faculty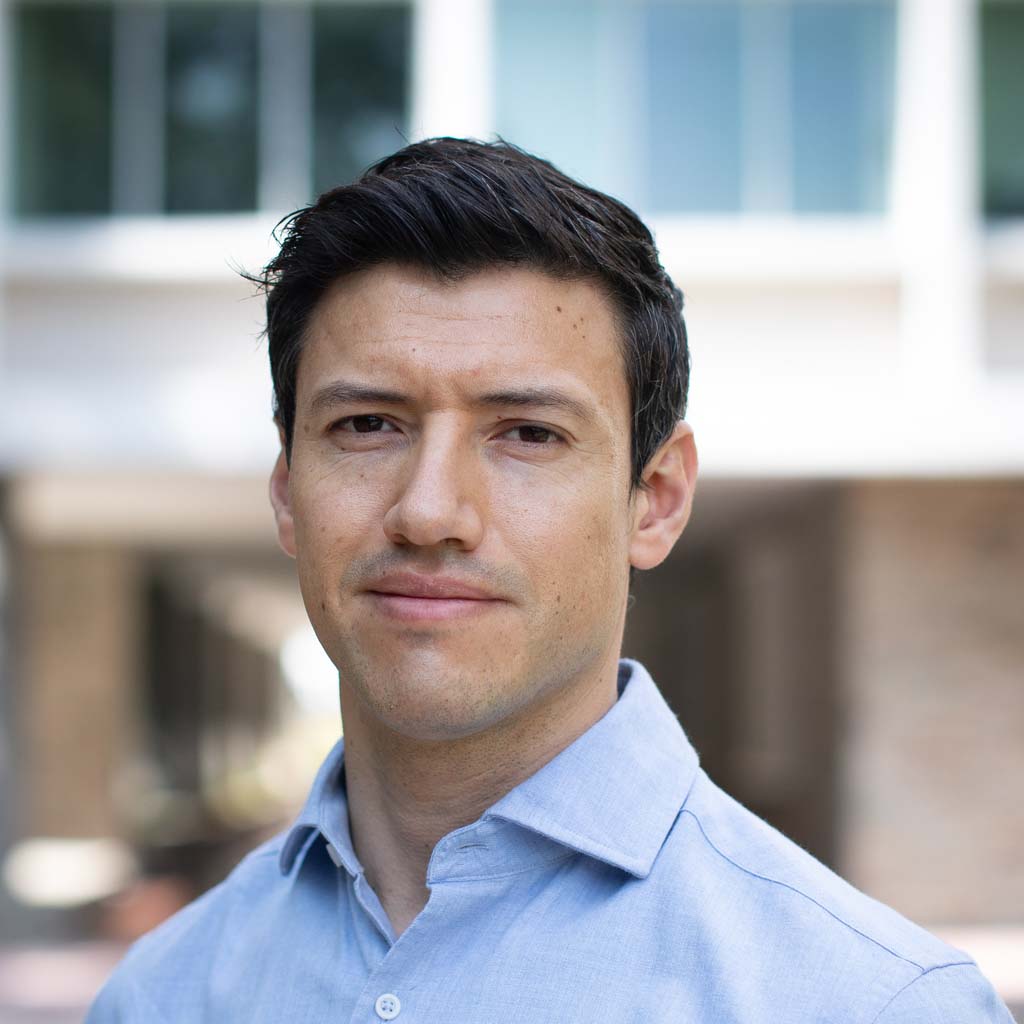 Azael Jesús Cortés Capetillo
National Director of the Engineering in Innovation and Development Program
Campus Monterrey, School of Engineering and Sciences, Tecnológico de Monterrey.
---
Expertise
Environmental Engineering / Environmental Health
Manufacturing Engineering
Mechanical Engineering
Contact
radio_button_unchecked
radio_button_checked
2018 to date, joined Monterrey TEC (ITESM) as Research Professor on topics of Innovation and Technology Management, and Product Development. I also hold the position of Director of the Innovaction GYM, a pre-incubator space to accelerate the development of early technology entrepreneurs whose projects maturity range from TRL1 to TRL 5.
2017 to date, Nuevo Leon 4.0, an strategic technology program for Nuevo Leon, Mexico. Dealing with open innovation, collaborative frameworks, public policy and grants. 2015-2017, Innovation leader for Katcon, a mexican company for the design/manufacturing of automotive exhaust systems. Working in the development of new technologies, collaborative research with universities/research centres, grants and the development of an innovation management framework.
2007-2010, Knowledge Transfer Partnership (KTP) by the UK government. Working with UVGI Systems, Ltd and the University of Leeds, UK on the development of a novel UV air sterilisation system and its commercialisation. In charge of design, product quality, and performance testing. Science advisor solving technical questions from clients. The project successfully finished in March 2010 with the development of a family of air sterilisation products for Health Care.
2004 - 2006, Product Development Engineer in Metalsa S.A. de C.V. Heavy truck division in charge of engineering accounts for Mack/Volvo, Oshkosh, and GM.
radio_button_unchecked
radio_button_checked
Engineering Innovation Design Project
Innovation and Creativity Workshop
Innovation, Design, and Business Context Workshop
Methodologies for Innovation
radio_button_unchecked
radio_button_checked
Doctor of Philosophy, Environmental Engineering, University of Leeds
Master in Science, University of Leeds
Mechanical engineer, Universidad Autónoma de Nuevo León
radio_button_unchecked
radio_button_checked
FabLabs in vulnerable communities: STEM education opportunities for everyone. International Journal on Interactive Design and Manufacturing.
Collaborative learning for innovation education. IEEE Global Engineering Education Conference, EDUCON. 2020-April:630-637. 2020
Engineering for inclusive STEM education. An interdisciplinary collaboration project for the design and creation of accessible and inclusive learning materials 2019
Thermal analysis of a thermoelectric generator for light-duty diesel engines. Applied Energy. 226:690-702. 2018 Article has an altmetric score of 3
radio_button_unchecked
radio_button_checked
SIAT 2017: Best Conference Paper on Simulation and Modeling, conferred by ARAI, 2020
Reconocimiento a la Excelencia en el Desarrollo Profesional 2018, conferred by UANL, 2018
MSc. Scholarship, conferred by University of Leeds, 2008
KTP scholarship, conferred by UK Government, 2007
Mexican Researcher Certification - Candidate (Cortes-Capetillo, Azael Jesus)