Andrés Roberto Barradas Gurruchaga - Faculty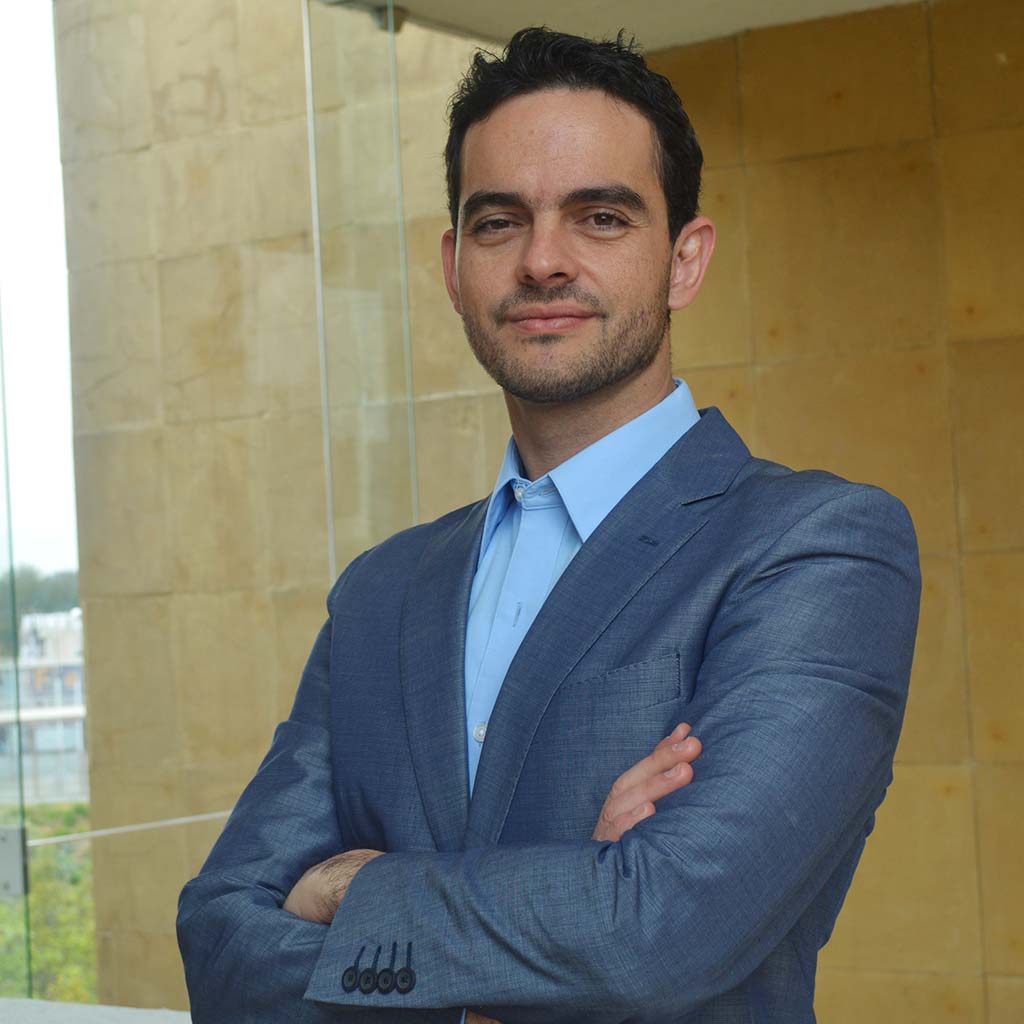 Andrés Roberto Barradas Gurruchaga
Professor
School of Humanities and Education
Campus Puebla.
---
Expertise
Management and Communication
Digital Media
Creative industries
Contacto
radio_button_unchecked
radio_button_checked
Andrés has a PhD in Audiovisual Communication and Advertising from the Autonomous University of Barcelona, ​​two Film Diplomas, a Management Skills Diploma, a Certificate in Innovation & Design Thinking.
He has worked in Administration and Communication areas, as Director of the Degree in Communication and Digital Media; Regional Director of the Department of Creative Industries; Project manager; Producer and Audiovisual Director; Professor of Postgraduate level in the Master of Finance at EGADE Business Shool; Research professor; Bachelor level teacher.
He has collaborated with institutions in Mexico and abroad, among others: Cinépolis, Embassy of Spain in Mexico, Mexican Institute of Cinematography, University of Chiba (Japan), University of Malaga, University of Oviedo, Vancouver Film School,
He has given both face-to-face and virtual conferences for diverse audiences in Mexico and abroad. As a researcher, he is the author of a book and several papers. As a director, he has been a scriptwriter, director and co-producer of short films.
He served as director of the Master's thesis in Communication at the Univ. Iberoamericana CDMX, as well as president of the tribunal for said program; also as a master's and doctoral thesis reader at both the Iberoamerican University in CDMX and the Tecnológico de Monterrey. He has collaborated in study plan design efforts in the areas of scriptwriting / audiovisual production as well as the creative industries and performing arts.
Collaborator in media such as El Economista, Financiero TV, Televisa Chapultepec, Televisa Deportes, Grupo Radio Fórmula, TV Azteca, New Art Group, Mexiquense TV, Puebla communications, among others.
radio_button_unchecked
radio_button_checked
Shooting of short films
Television production for multiplatform
Design and production of communication for organizations
History of the film industry
radio_button_unchecked
radio_button_checked
PhD in Audiovisual Communication and Advertising, Universidad Autónoma de Barcelona
Bachelor of Administration, Universidad del Valle de Orizaba
radio_button_unchecked
radio_button_checked
Cuatro sexenios y un cine dorado. ISBN: 978-607-96474-5-2.
Las redes sociales y su efecto de posicionamiento a nivel empresarial, caso México y Estados Unidos. ISSN: 1605-4806.
radio_button_unchecked
radio_button_checked
National Researcher Candidate Distinction (SNI) 2015
International Jury of the Silver Snail Film Festival 2012