Engineering - Innovation and Transformation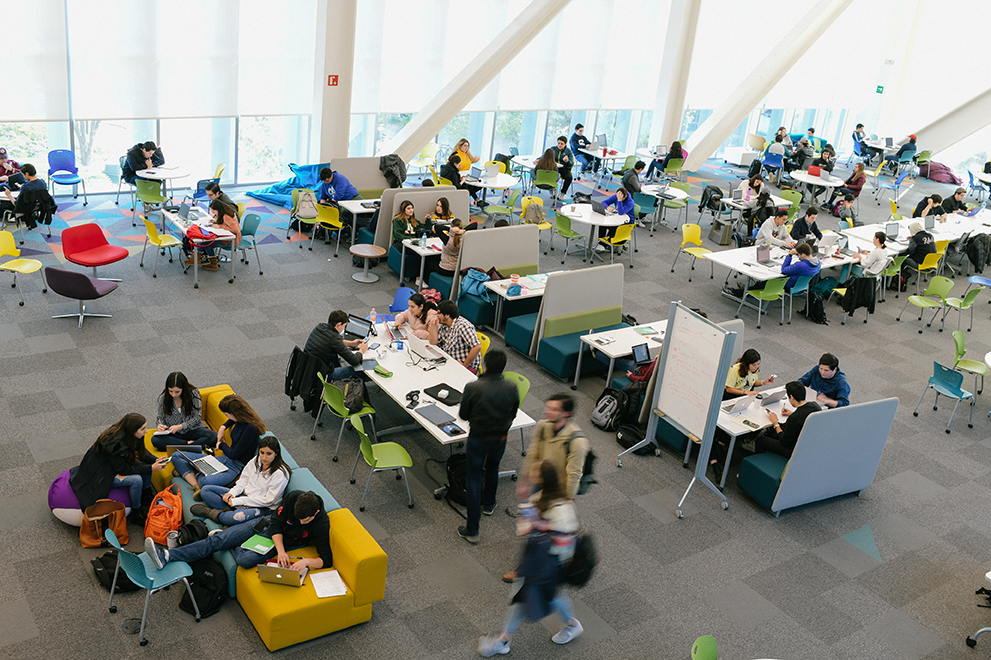 Tec21 Model: Tec challenges you
Our challenge-based educational model develops the competencies that will enable you to face up to the opportunities and challenges of the 21st century creatively and strategically.
With an education that will accompany you throughout your life, our aim is for you to be aware of the needs of the environment, acquire a systemic vision of problems and develop the capacity to solve them.
Right from the first semester, you will be participating in activities to develop your capacity to identify opportunities, find resources, take risks and recover from failure.
In addition, the model empowers you to make more decisions about your university studies as you progress, in order to develop a unique profile.
The three stages of the model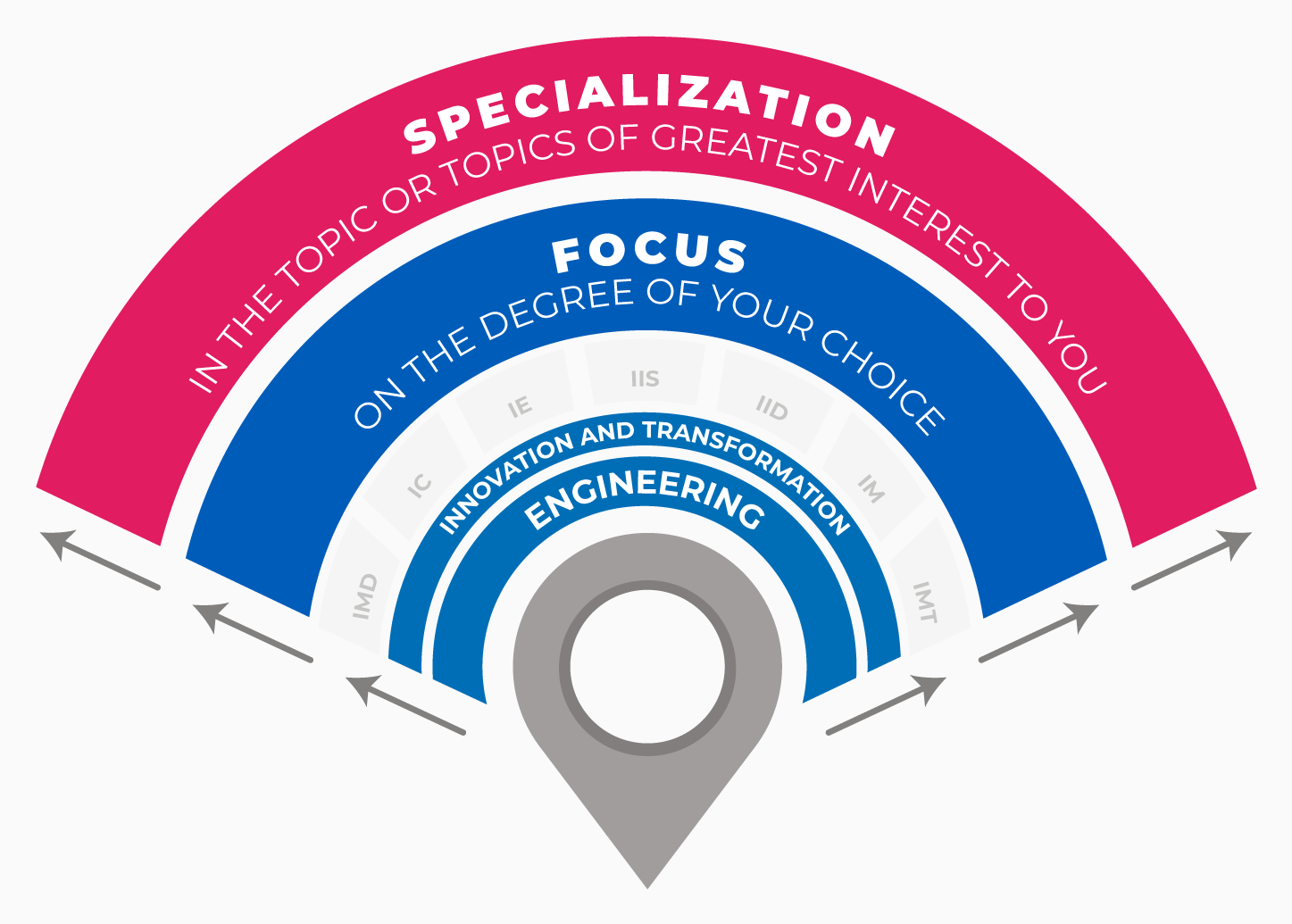 Acquire the basic knowledge of your area and face challenges to reinforce this knowledge.

  Develop the competencies relevant to your degree through more focused courses and challenges.

 Give a personal touch to your degree program through specialization within or outside your discipline.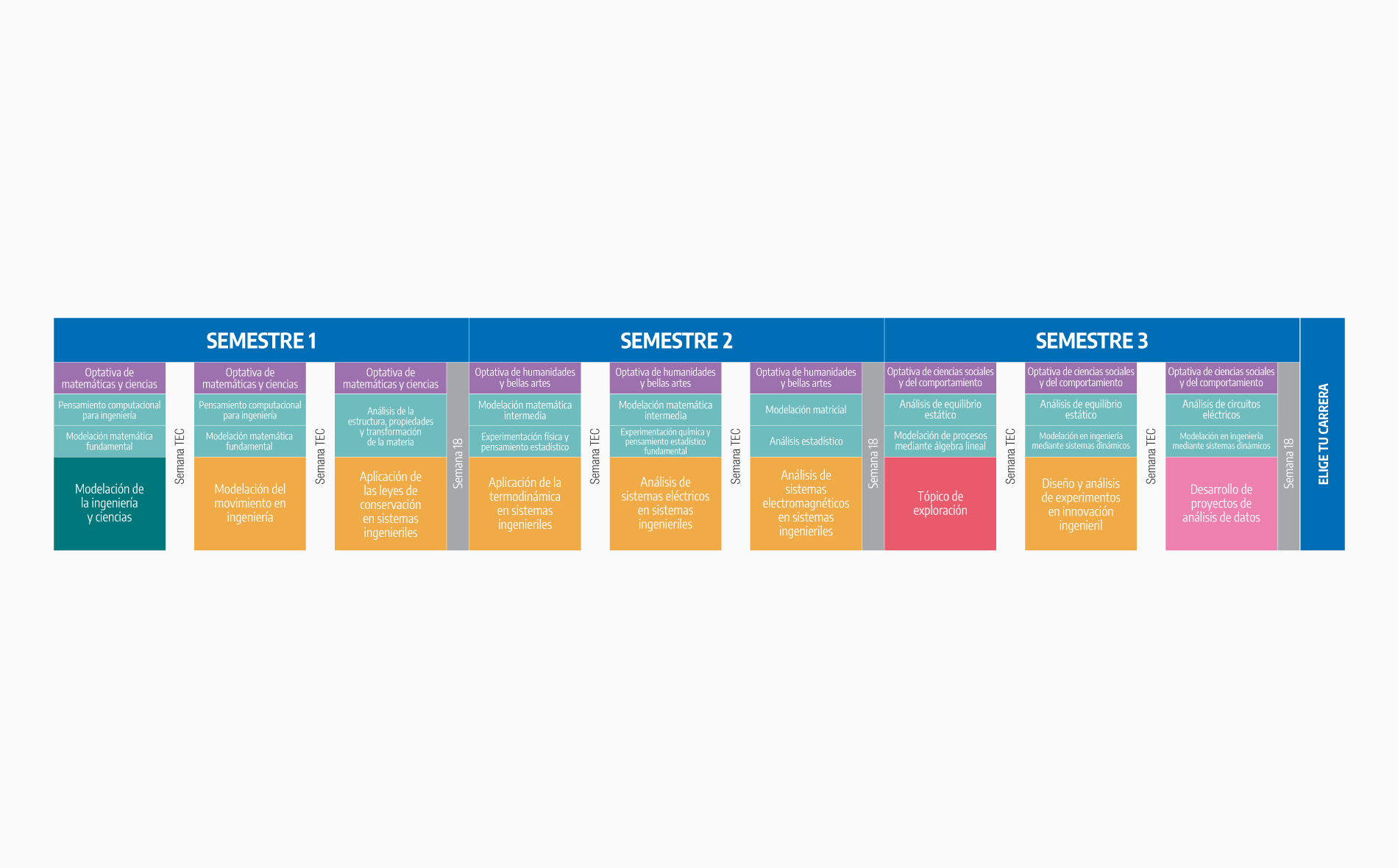 La ingeniería está directamente ligada a un sinfín de progresos, cambios económicos y avances tecnológicos que como sociedad hemos experimentado. Eligiendo cualquiera de las carreras agrupadas en esta avenida aprenderás a aplicar los principios de la ingeniería para diseñar sistemas, dispositivos y productos que resuelvan eficiente y sustentablemente problemas en los ámbitos industriales, comerciales y científicos, con el fin de contribuir a elevar la calidad de vida de las personas.
Los ingenieros formados en el Tec tienen un perfil renovado y una visión futurista. Los encontrarás agrupados en cuatro avenidas o líneas de desarrollo: Computación y Tecnologías de Información; Innovación y Transformación; Bioingeniería y Procesos Químicos; y Ciencias Aplicadas. Cada una, atiende desde su propio ámbito los grandes retos de la sociedad, que requieren soluciones apoyadas en conocimiento de base tecnológica.
insert_drive_file
Computer Science and Information Technologies
file_download
Please register here
You will receive personalized information and attention