Leadership Institute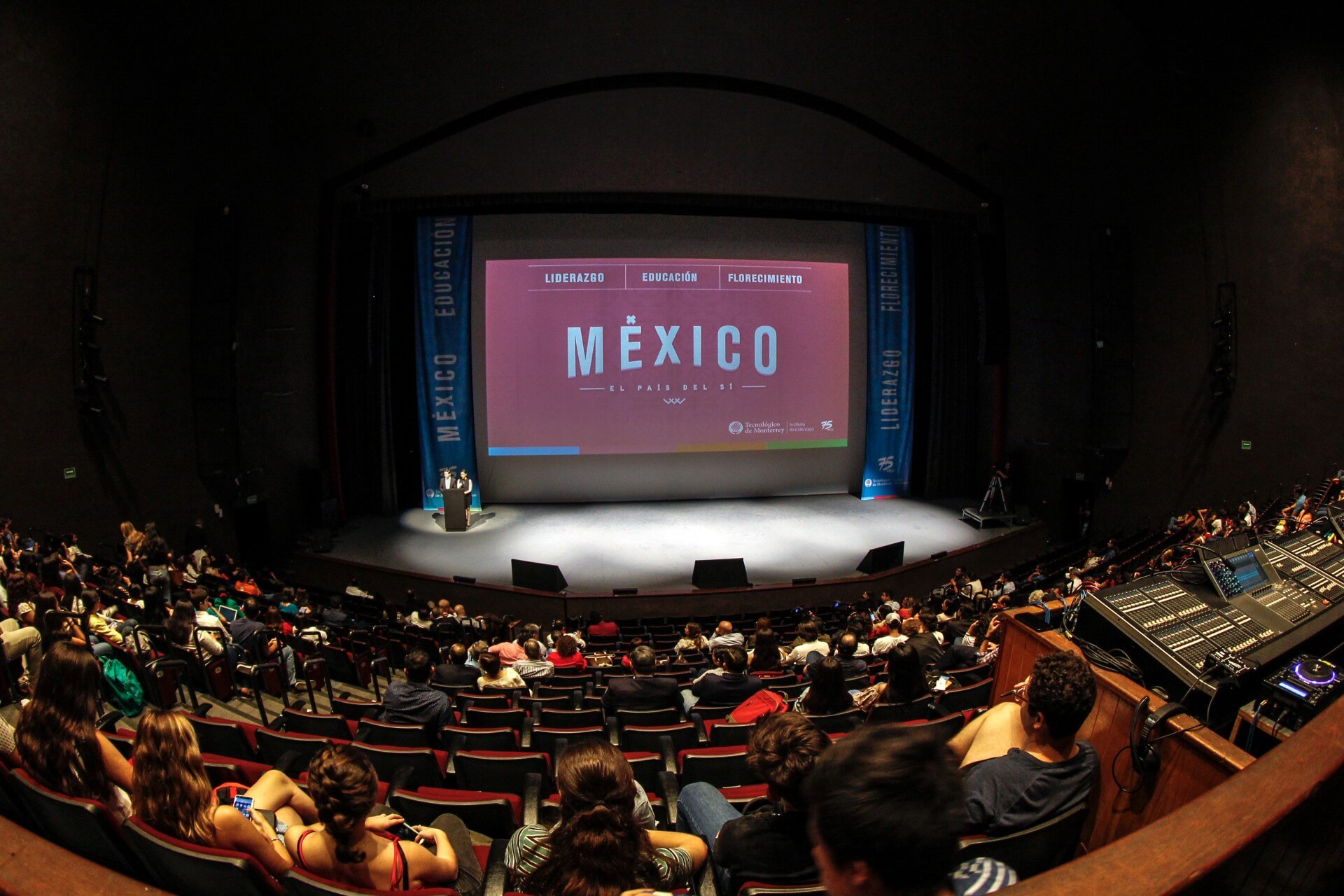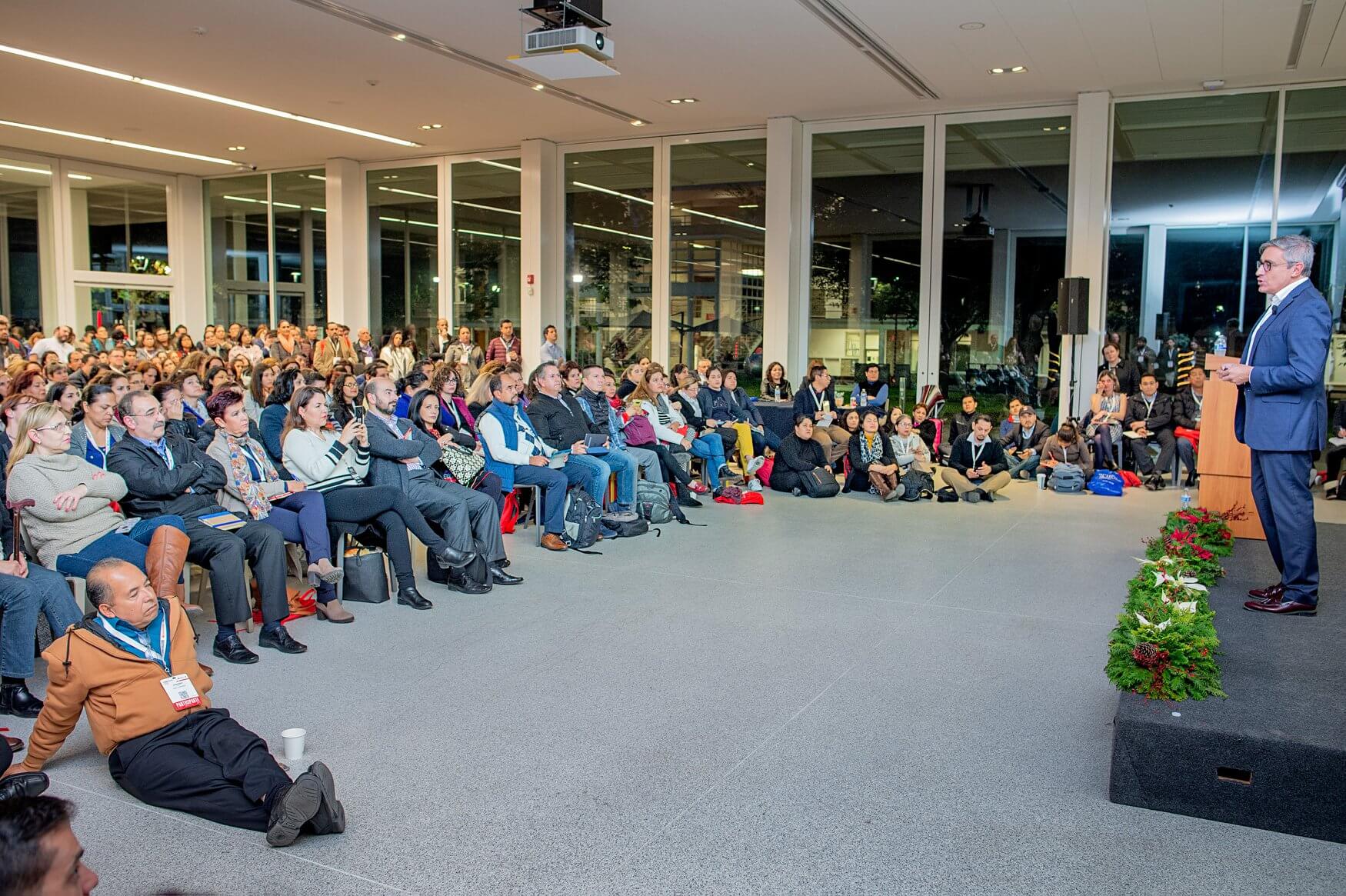 Leadership towards Human Flourishing at CIIE 2018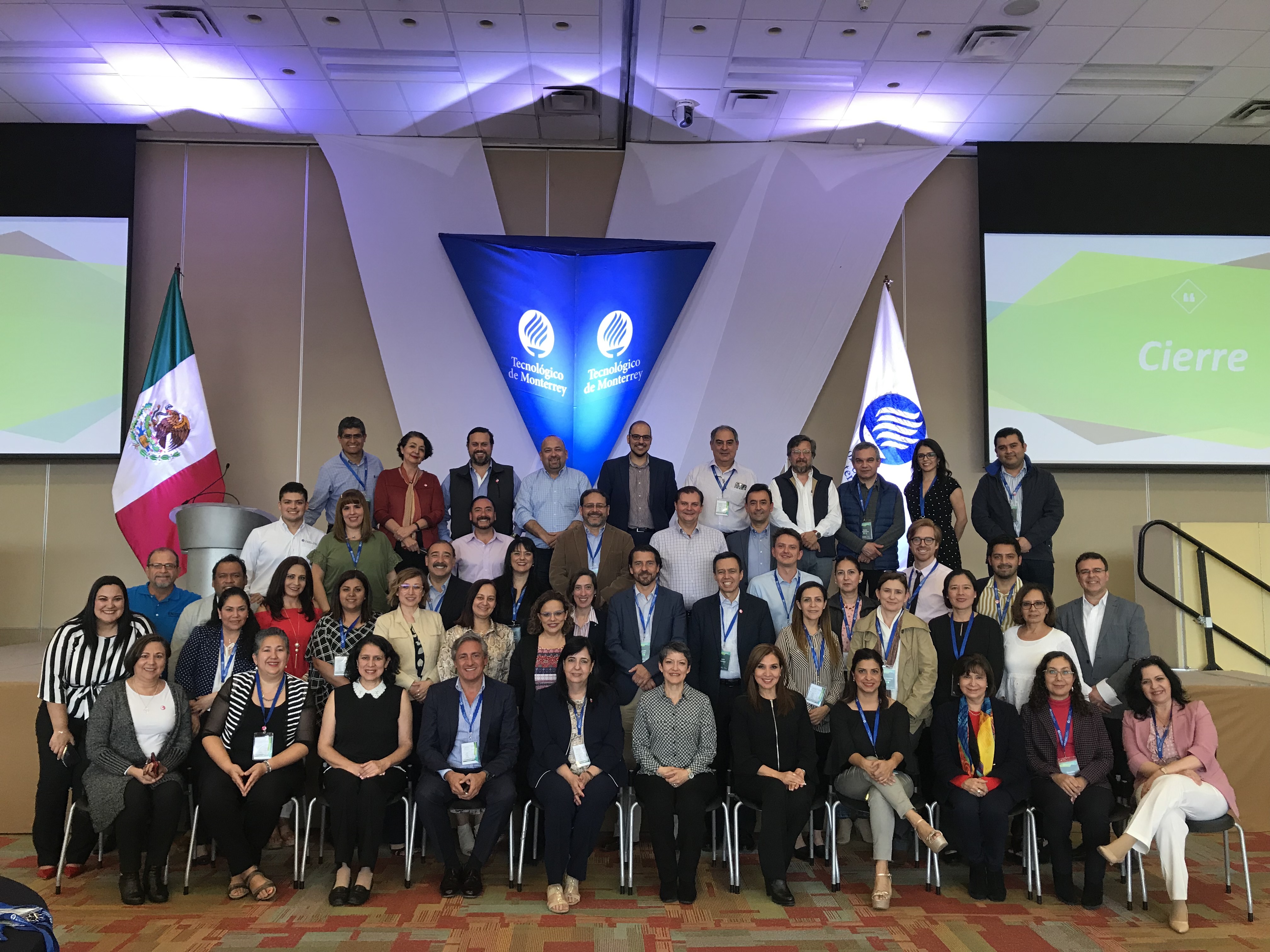 Community of Leadership Specialists
Leadership Institute
Leadership has been one of the fundamental pillars at Tecnológico de Monterrey since its foundation. Don Eugenio Garza Sada found in quality education the opportunity to develop leaders focused on the transformation and development of Mexico.
First two years
Meet the main advances and challenges of these first years of the Institute
Principles
We value the existence of others.
We prioritize human development.
We harmonize the complexity of our reality with that of others.
We place our potentialities at the service of others.
We foster hope and purpose of life in others.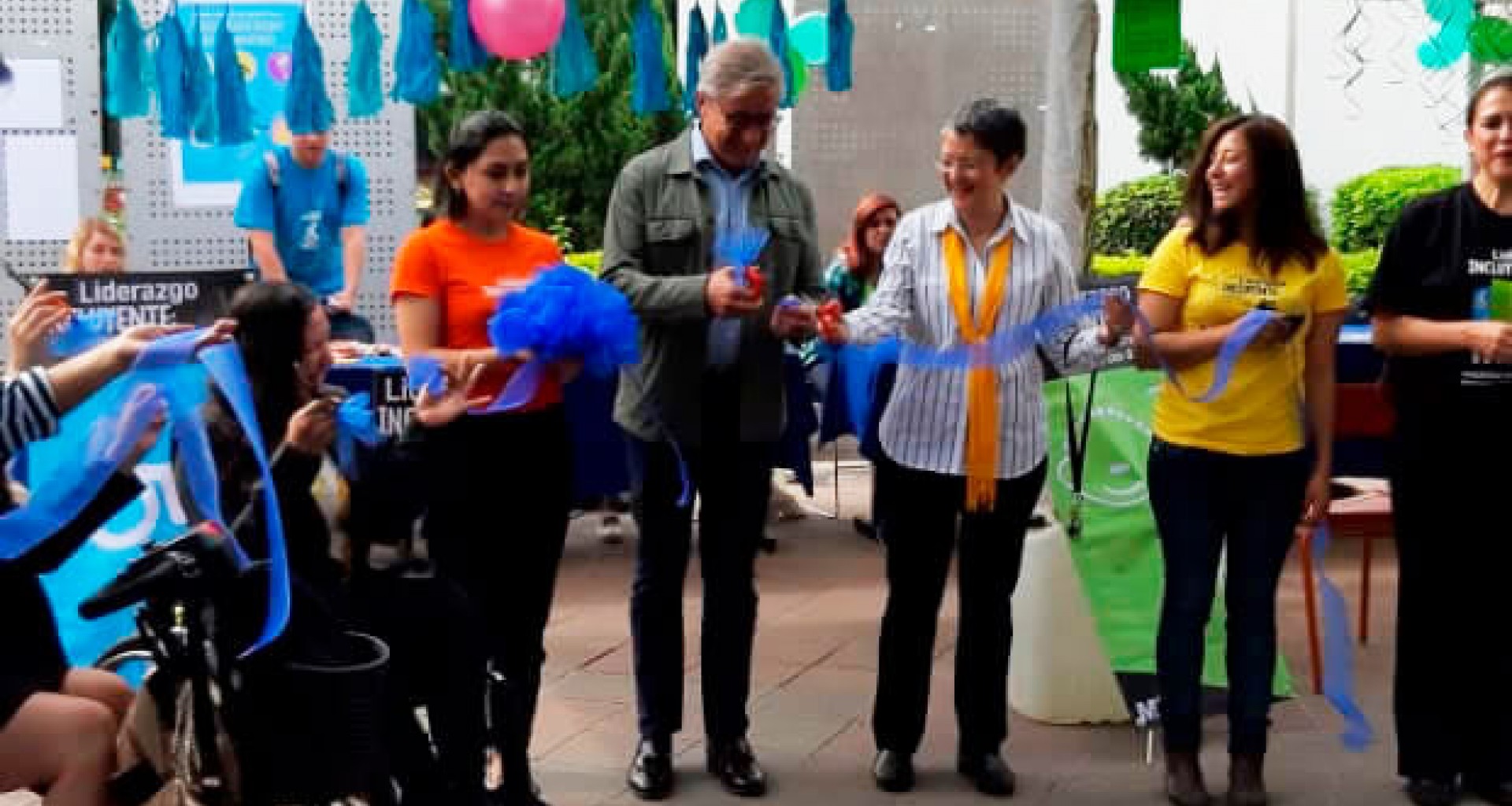 Purpose
The Leadership Institute seeks to prepare leaders with self-awareness and environment awareness, immersed in a lifelong learning process, committed, resilient, with a positive vision of the present and 
of the future, who find meaning in their life mission
and flourish by helping others to flourish.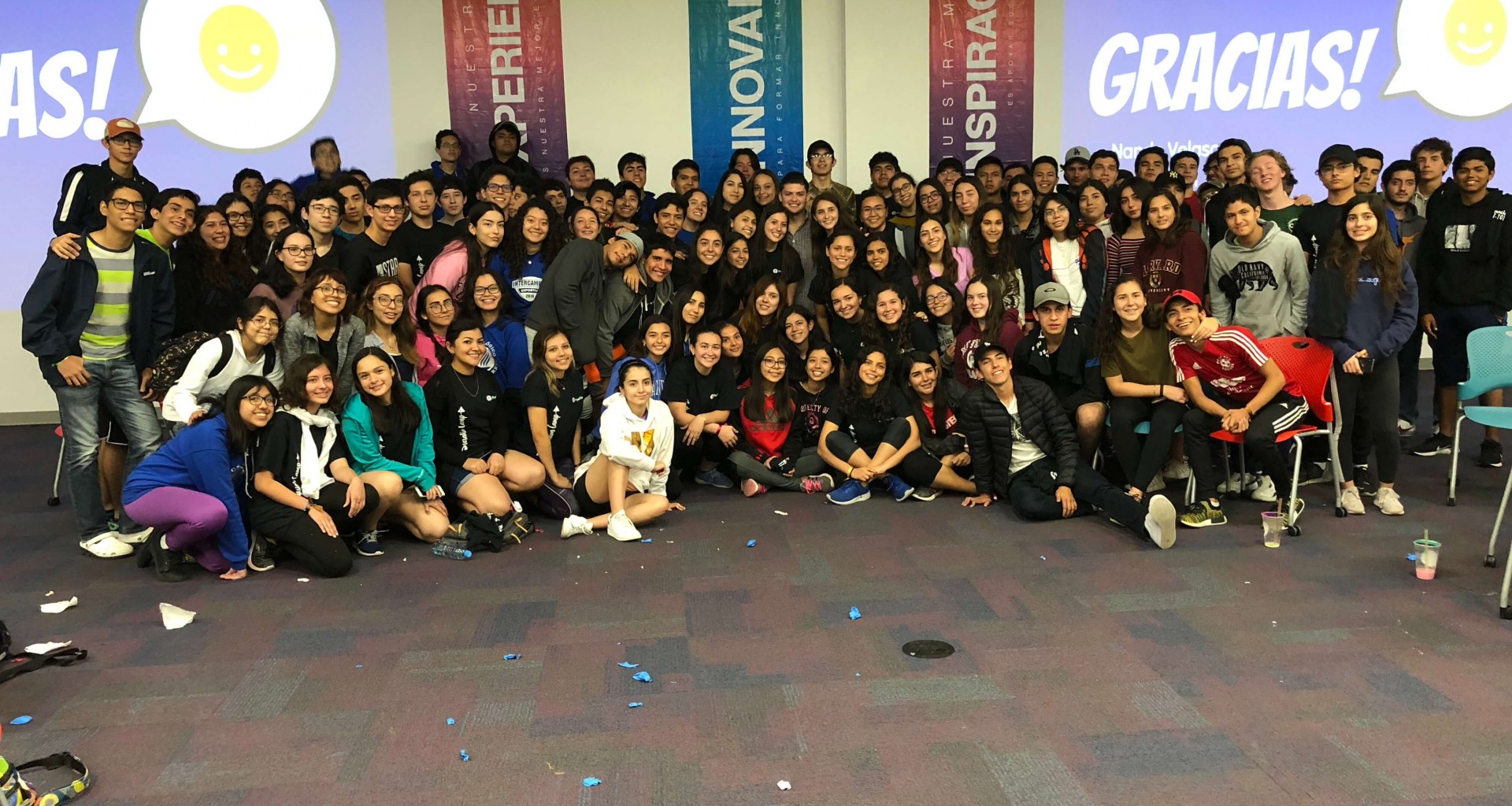 What is it?

Why talk about flourishing?

Leadership Model

What is a Leader?
Human flourishing is the conscious, positive development of individuals, achieving their full potential in their physical, intellectual, emotional, spiritual and social dimensions.
We are facing a new era that could be called the Human Age (Manpower, 2011). This new era is defined by a particularly dynamic, changing environment that requires the generation of awareness of the need to leave the old leadership paradigms behind and develop new ways of understanding it.
In this new era, the leadership deficit has been defined as one of the ten most important challenges faced by humanity and, in the opinion of José Antonio Fernández and Salvador Alva, the first and most important is undoubtedly just that, since, without leaders, who will tackle the challenges of the future and how are we, as a society, going to deal with them?
The need to build new, more appropriate strategies to address current challenges reflects a new scenario in which leadership acquires a new prominence. A large part of these strategies lies in the maximization of talent, developing people's potential in volatile, uncertain, complex, ambiguous settings. The proposal to link leadership to happiness could possibly be considered as the generation of a blue ocean.
Human flourishing and happiness are extremely valuable for society, so their scarcity makes them a priority.
The term flourishing is presented as a revised, corrected proposal of the early definitions of happiness and implies an evolution in which happiness will no longer be identified as a unidimensional variable, but rather as a new version in which happiness or flourishing is considered as a multivariable construct.
The earliest definitions of happiness presented an eminently hedonistic approach that was identified with subjective wellbeing, while the current concept of human flourishing is related to plenitude or self-fulfillment, encompassing other elements apart from pleasure or positive emotions.

Considering this initial analysis and in order to progress in research on leadership and flourishing, a new construct needs to be developed based on the following elements: self-awareness and environment awareness, meaningfulness, positiveness, resilience and commitment.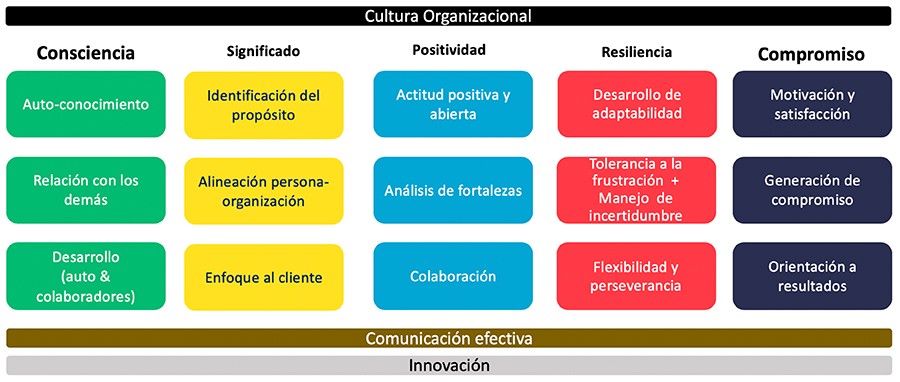 A leader is an individual who flourishes by helping others to flourish.

 The Leadership Institute offers development solutions to drive individual and organizational leadership:
Student leadership
We design learning experiences for our high school, undergraduate and graduate students.
Leadership in organizations
We design solutions for organizations that seek to drive leadership in their human resources.
Leadership Assessment Service
This service makes it possible to identify a leadership profile based on a diagnosis of: behaviors, communication styles, motivators and competencies.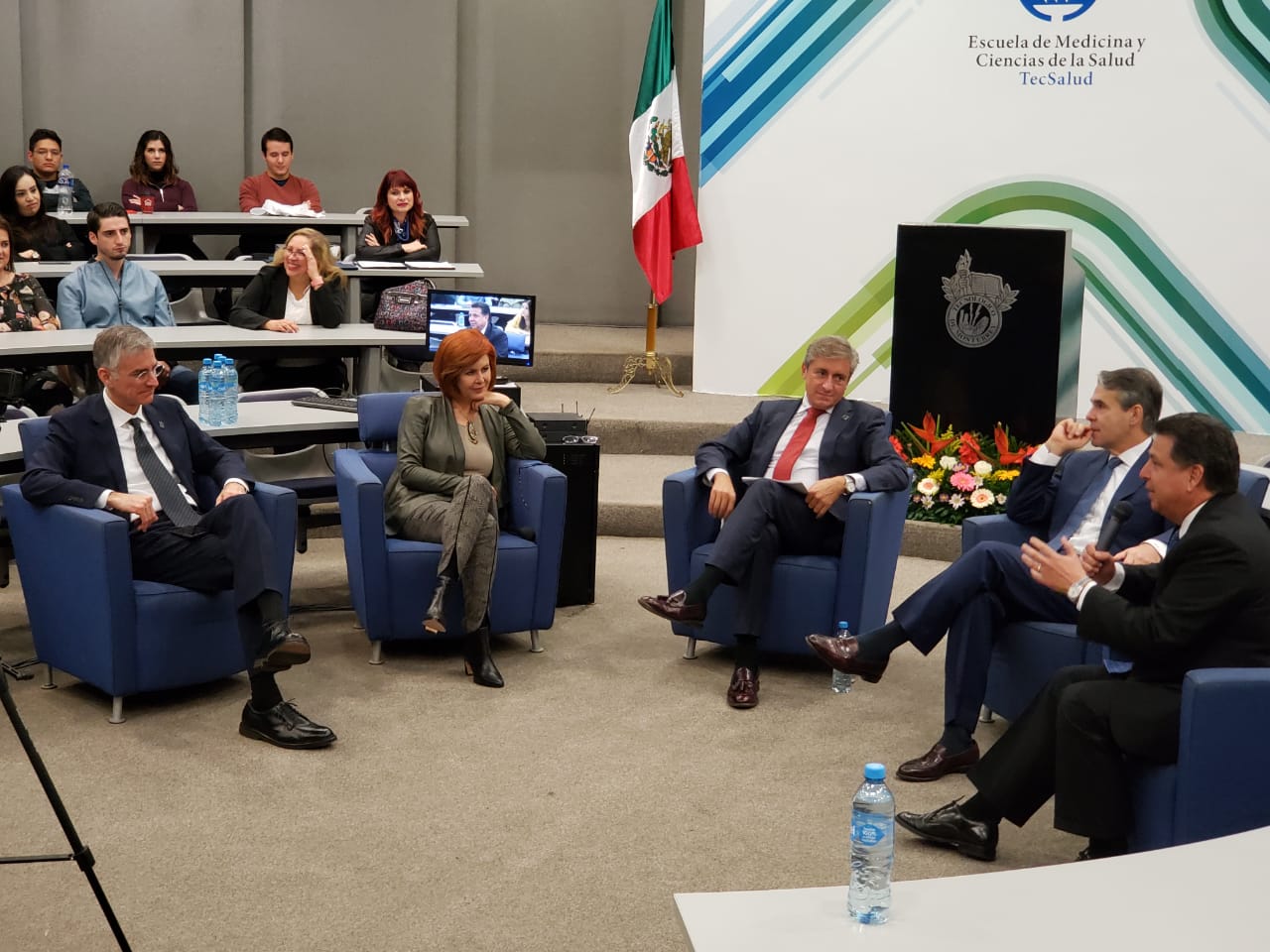 Development Opportunities
We offer the course Leadership towards Human Flourishing, where you will learn to develop a leadership style based on consciousness, meaningfulness, resilience, positiveness and commitment, in short, a leadership towards human flourishing.
Ir al curso navigate_next
Leadership Observatory
The Leadership Observatory is an active site, designed to support you with information, resources and a series of services that will favor your development and enable you to interact with the community interested in this important, relevant topic. Visit us!
Ir al sitio navigate_next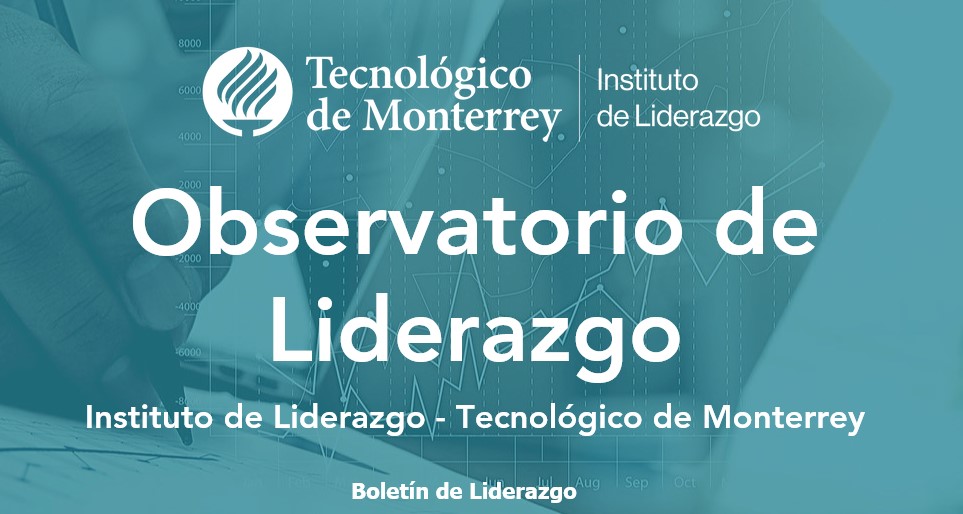 Mexico: the yes country 
We organized the forum "mexico: the yes country " to reflect on the importance of leadership in view of the challenges of mexico of the future. Approximately 400 attendees enjoyed the leadership stories of four members of the Tec community; watched the panel "a possible mexico"; and participated in the dynamic "Mexico, the country we built together", reaffirming their commitment to the country's transformation.
.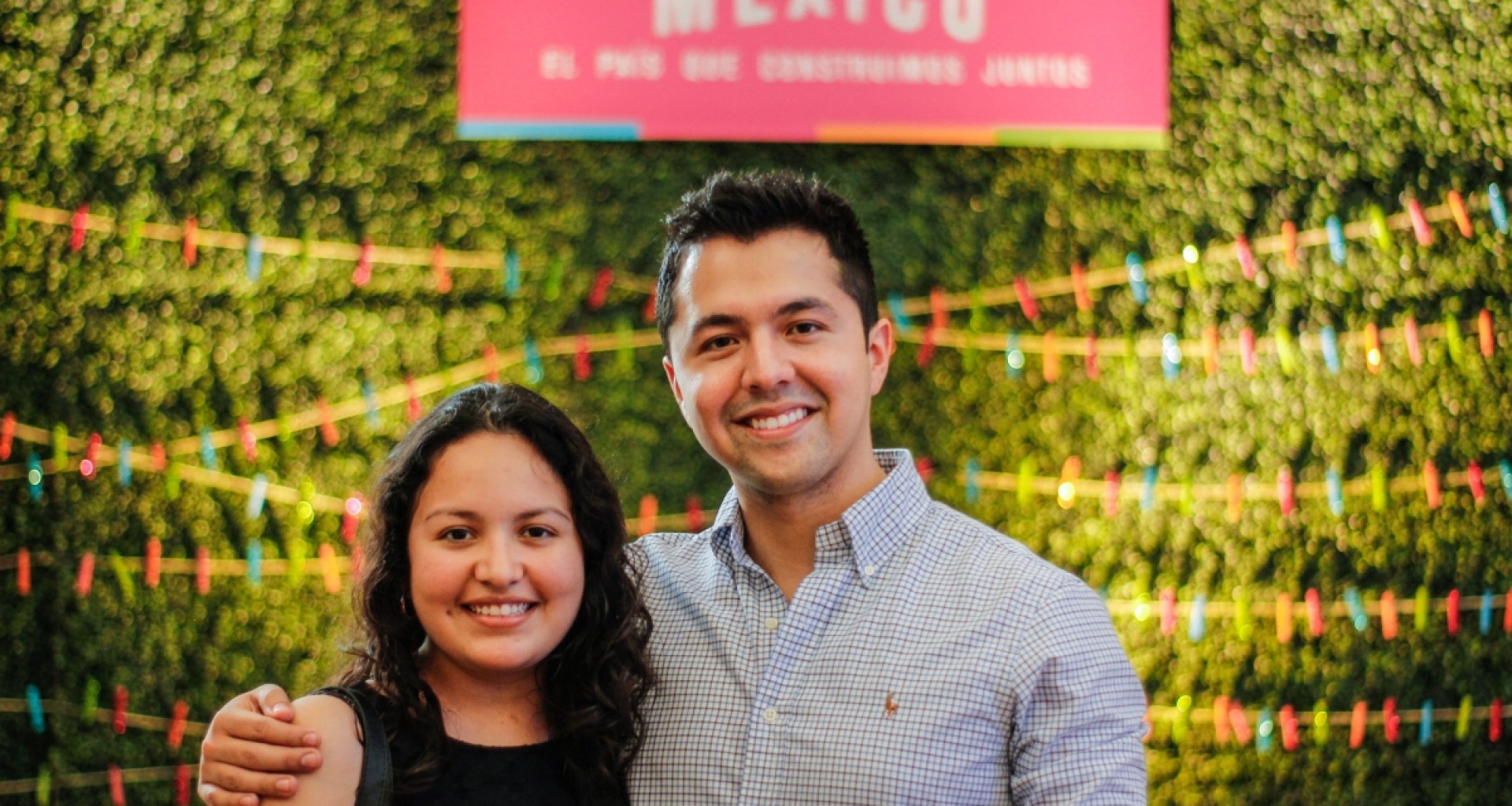 Ila 2018 international conference
We participated in the ILA (International Leadership Association) International Conference, presenting the People Management towards Human Flourishing Model, in West Palm Beach, Florida, in October 2018.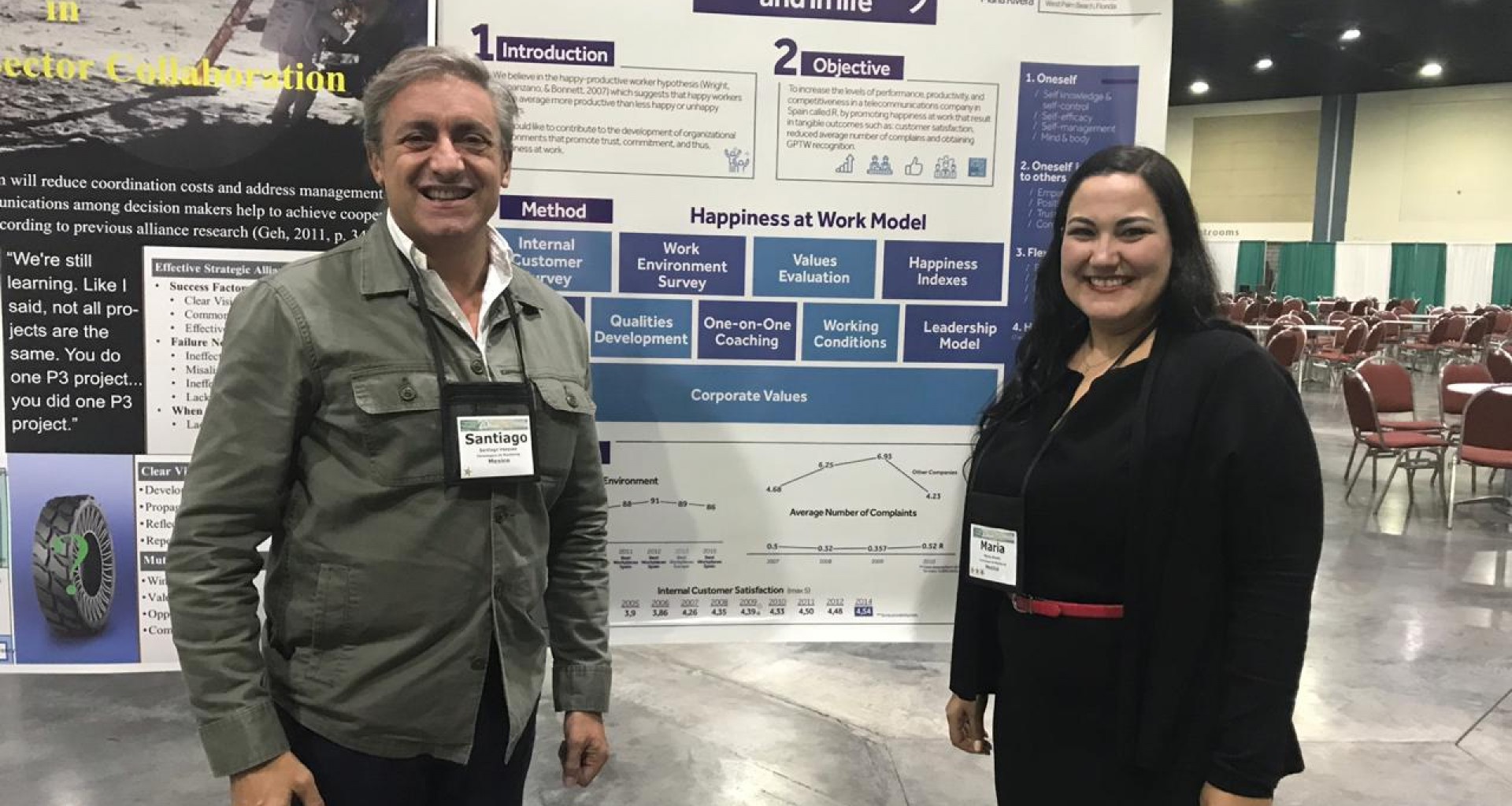 International Forum for the Science of Happiness: 360º
We had two interventions at the Universidad TecMilenio International Forum for the Science of Happiness: 360º  Happiness (November 2018): a conference and a workshop on positive leadership, introducing the Leadership towards Human Flourishing Model.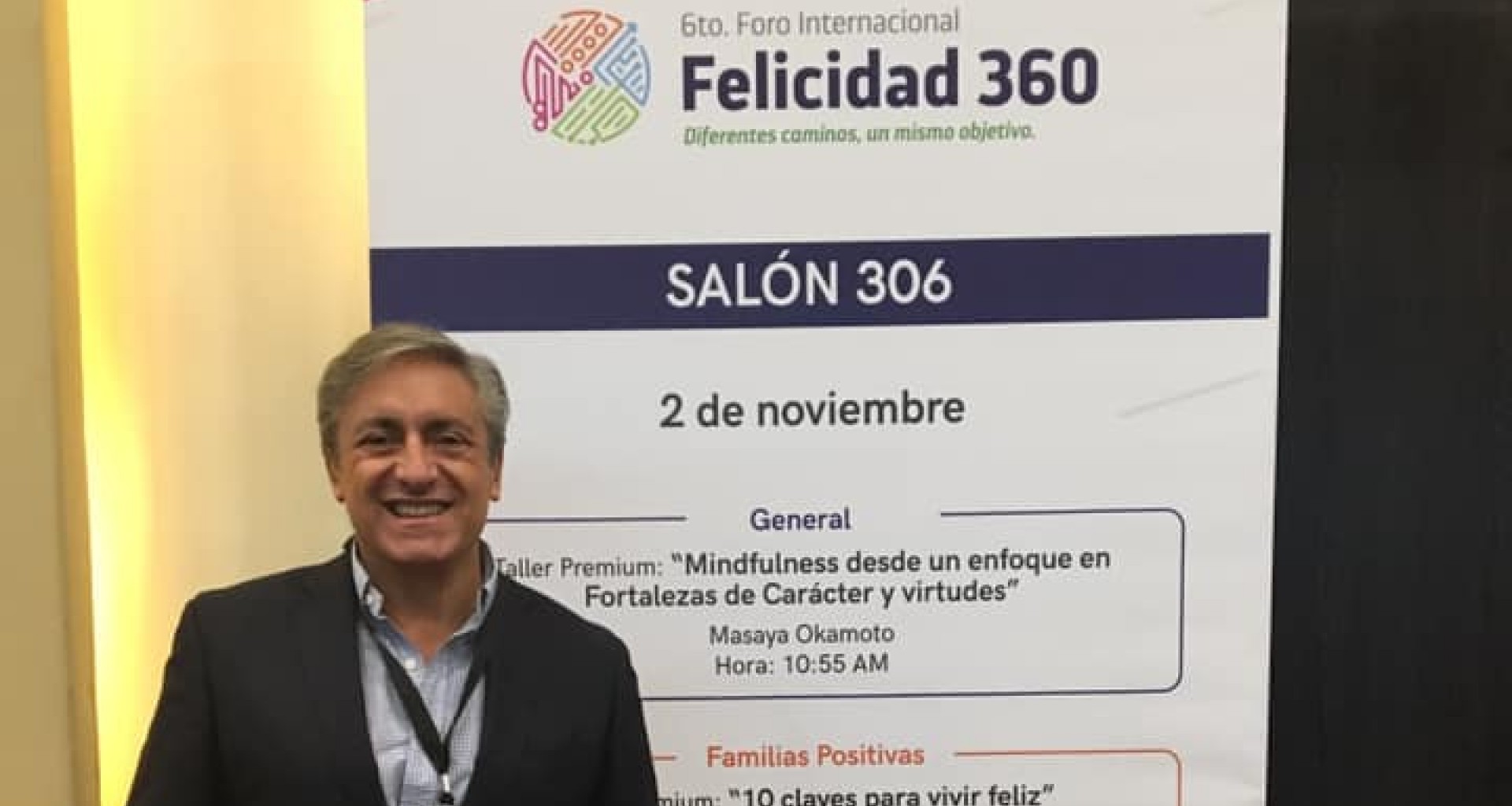 International Conference on Educational Innovation 2018
We participated in the CIIE in December 2018 as speakers, offering the conference: "Leadership towards Human Flourishing ".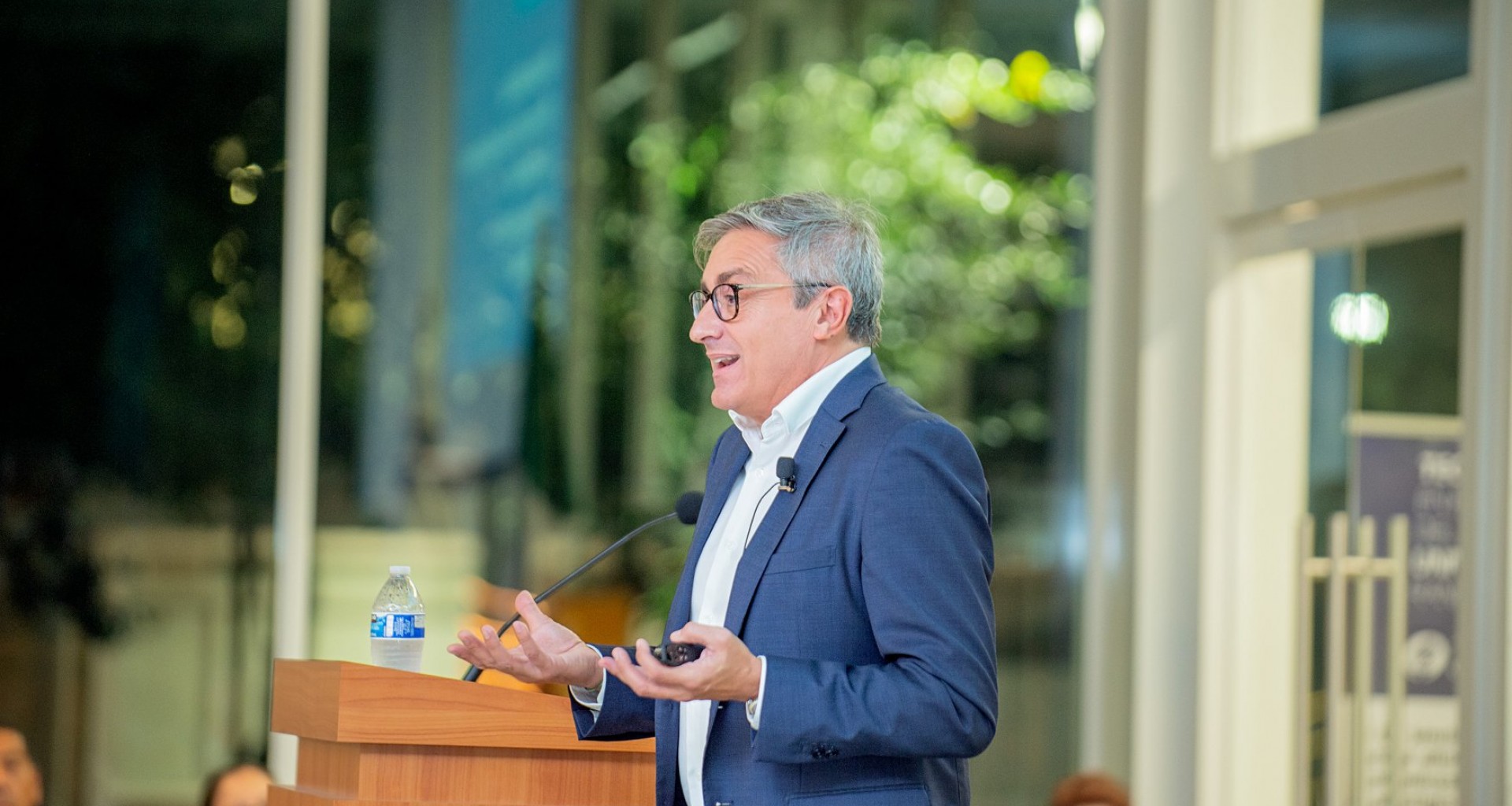 LID 2019
We designed and executed a leadership activation within the LID (Leaders in Development) Congress for Student Leaders. In this space, 74 undergraduate students from 10 different Tec campuses participated in 27 social impact projects that have driven their leadership skills. We also offered a conference to all the LID attendees on self-leadership.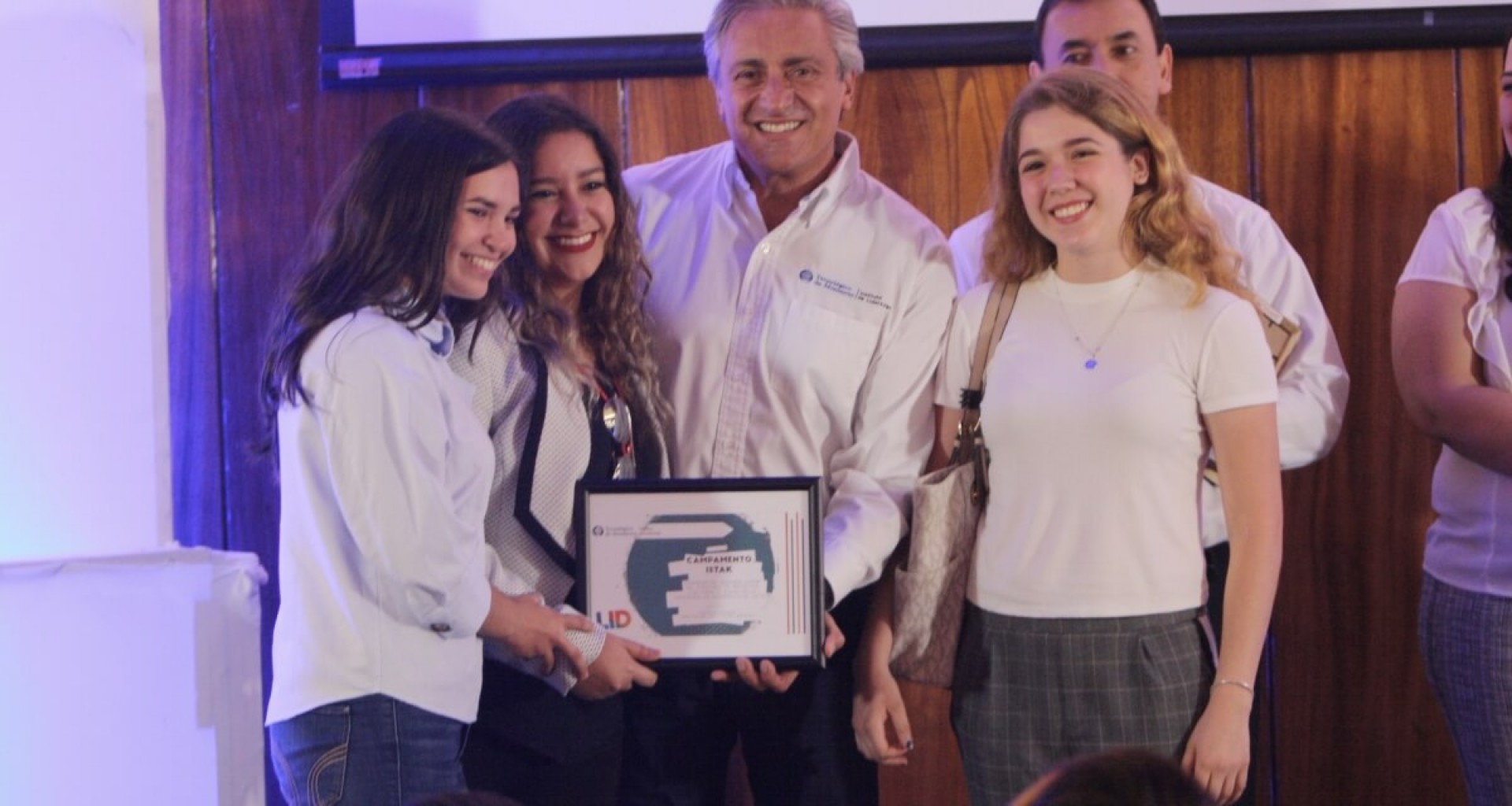 What's next?
We will be present at: 
The World Congress of the International Positive Psychology Association in Australia, in July, presenting a symposium on the new perspectives of positive leadership, together with Marisa Salanova, Michael Steger, Wilmar Schaufeli and Kim Cameron.
The International Leadership Association Conference, in Canada, in October 2019, this time presenting a symposium focused on the new perspective of leadership in higher education, with the participation of LiFE, QEP, Leaders of Tomorrow and the Leadership focus group.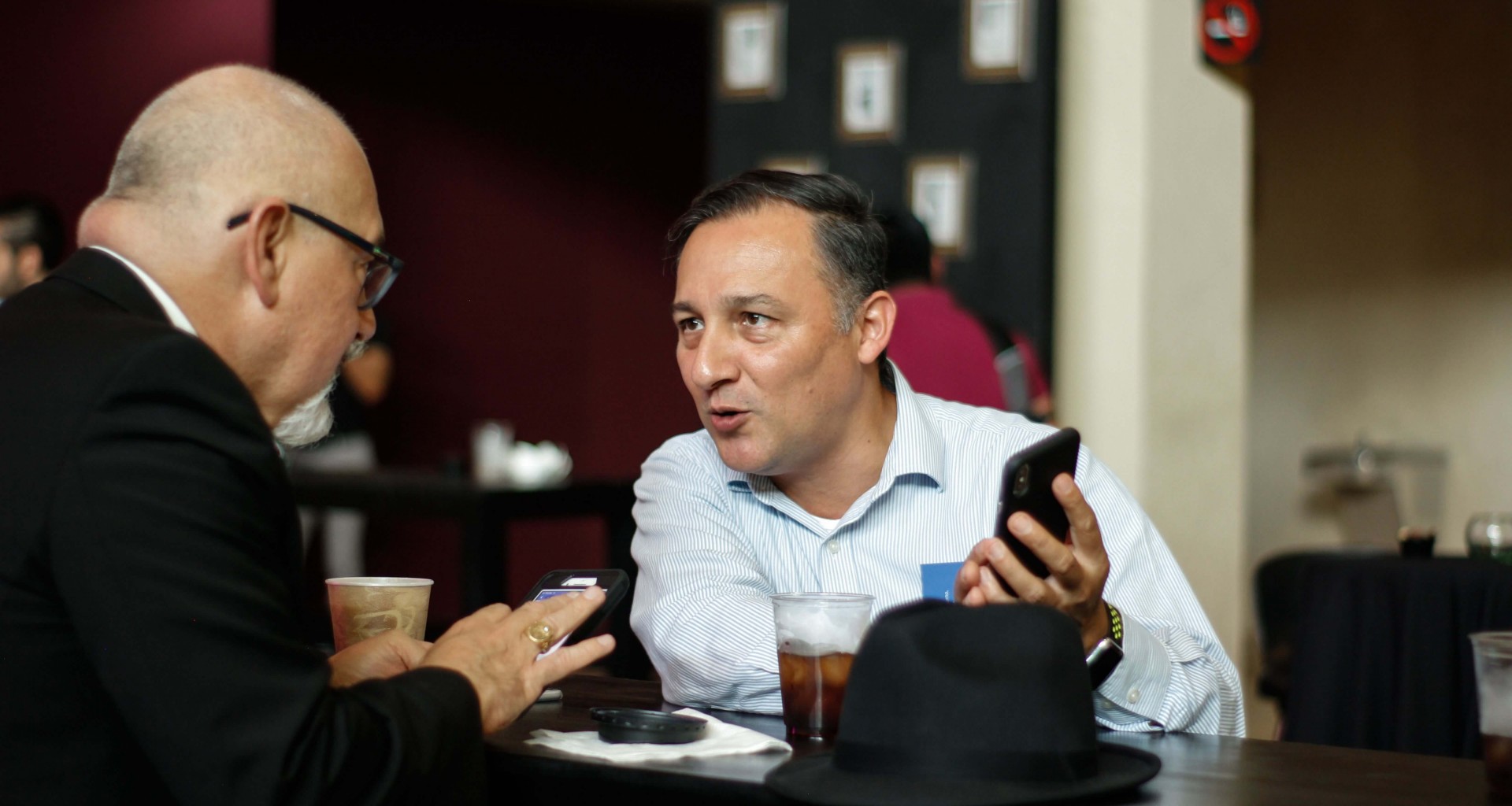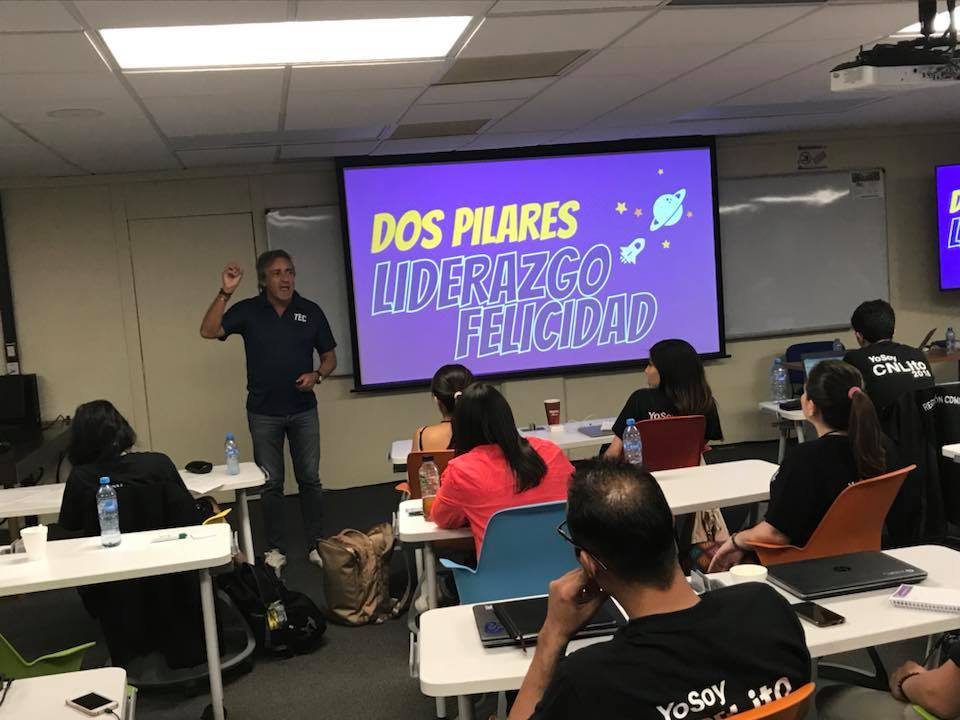 Reinventing leadership
We are working to offer you a series of tools that will enhance your leadership abilities. Coming soon!

Please contact us if you require further information. We're here to help!
Correo: institutodeliderazgo@tec.mx
Whatsapp: +52 1 81 2352 1119