Entrepreneurial formation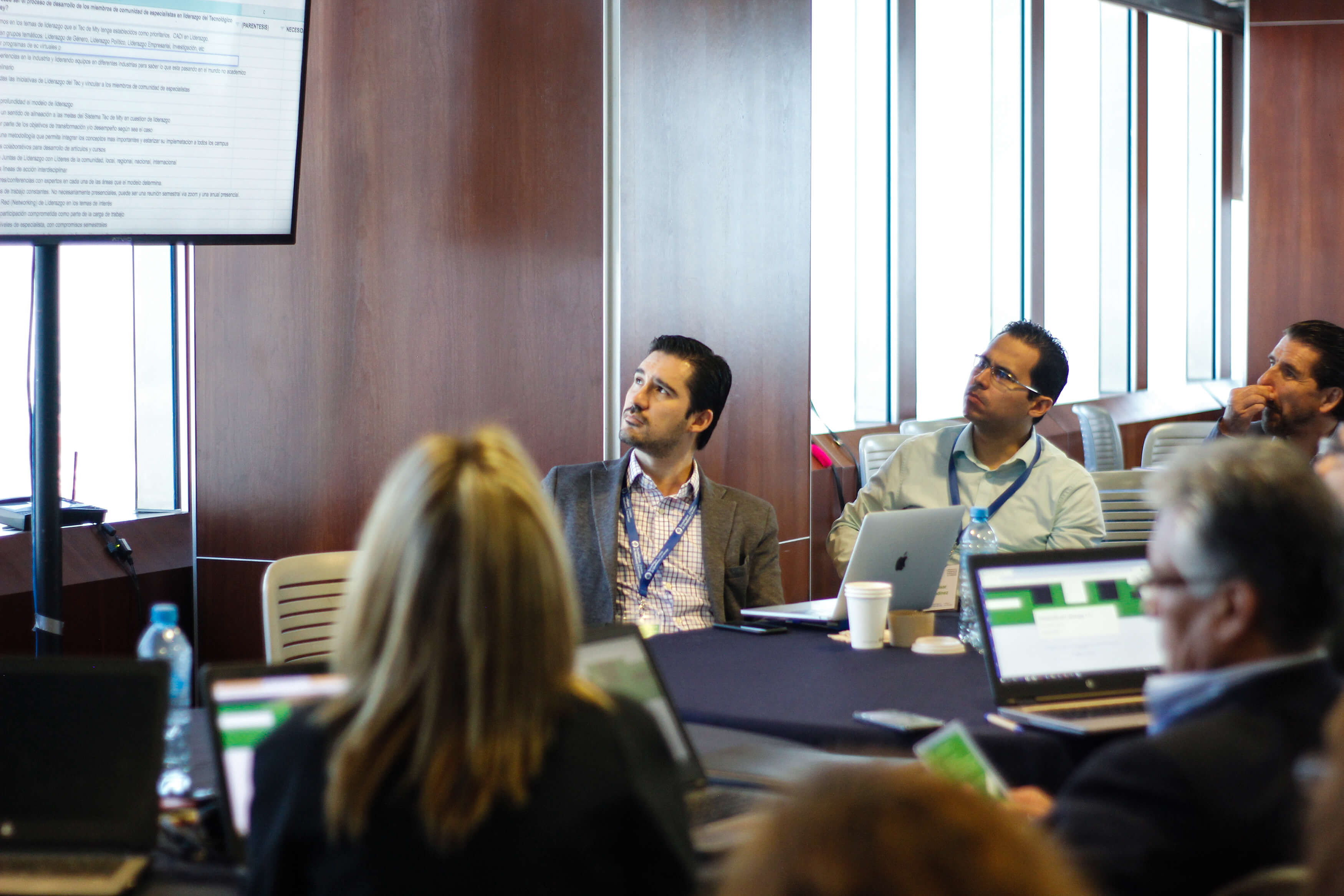 Entrepreneurial Program Story
At the end of 1970, the Institution considered appropriate for its graduates to had an entrepreneurial attitude in addition to the goal of only occupying positions in established companies. Therefore, a need to give students a special training to not only introduce them but also to equip them with the tools needed with this new panorama, was born.
In accordance with the above, Tecnológico de Monterrey began operating in 1978 the Entrepreneur Program, through a small group of professors and businessmen who, constituted in a committee, guided a group of students in the process of creating a company . This program was subsequently transformed into the entrepreneurial program.
Thanks to this program, various support projects have been triggered that continue to promote the entrepreneurial spirit of the Tecnológico de Monterrey Community, such as the incubators and accelerators of Companies.
High School Entrepreneurial Academic Programs
ENTREPRENEURIAL LEADERSHIP
This is a mandatory 6th semester course, within the curriculum of our multicultural and bicultural high school programs. In this course the student develops, in an innovative way, an entrepreneurial project that allows him to understand that being an entrepreneur, rather than creating and managing companies, is a life style that consists of identifying development opportunities and taking risks in any field.
LEADERSHIP FOR SOCIAL DEVELOPMENT
This is a mandatory course located in 5th. semester of our bicultural and multicultural high school programs, where the student participates in a social impact project through which he develops his leadership skills and social commitment.
Undergraduate Entrepreneurial Academic Programs
COURSE "TRAINING FOR THE DEVELOPMENT OF ENTREPRENEURIAL LEADERSHIP"
The goal of this course is to develop the student´s ability to watch and listen actively to identify, validate and develop opportunities that generate social, environmental or economic value. As well as developing the capability to produce results with the available resources.
Topics:
1. Attitude and disposition towards innovation and entrepreneurship.
2. The Market and the Identification of opportunities.
3. The Generation and Design of Solutions.
4. Development of Market-Centered Prototypes and Potential Customers.
5. Business modeling.
COURSE "DEVELOPMENT OF SOCIAL IMPACT COMPANIES"
The goal of this course is for students to be able to prosecute their entrepreneurial spirit to generate innovative companies with high social impact, with feasible and self-sustaining models, that seek to improve the quality of life of social groups in situations of vulnerability.
Topics:
1. Social entrepreneurship and the role of the entrepreneur.
2. Social problems in the low-income sector.
3. Social innovation as a mechanism for solving social problems.
4.Creation of innovative business models for the low-income sector.
5. Feasibility analysis and economic viability of social entrepreneurship projects.
Graduate Entrepreneurial Academic Programs
Our Graduate program includes the Innovation and Entrepreneurship subject at 4th semester of Business Management Master´s Degree (MBM); which seeks to train students to identify and analyze opportunities, creating new business ideas related with the actual market to develop an entrepreneurial propose.
In agreement with the Business Family Foundation and with the purpose of becoming an integrating formation and support space and to contribute to form entrepreneurial families, we offer the following courses:
Business Family Fundamentals ™ (Online)
For more information about Entrepreneurship formation programs offered by Tecnológico de Monterrey, please contact Dr. Geraldina Silveyra León, Entrepreneurial Academic Director.
Dr. Geraldina Silveyra León
The entrepreneurial spirit manifests itself not only through the creation of companies, but also through different attitudes and values ​​that our students strengthen during their stay in our Institution by developing as a student:
Congruent that thinks and acts based on principles and values.
Innovative and creative.
Committed to change.
Willing to break paradigms.
Able to create opportunities.
Visionary of an idea, makes it a reality and understands and assumes the risks of carrying it out.
Learn from your mistakes.
Work and lead multidisciplinary teams.
WHAT IS SOCIAL ENTERPRISE ACTION?
It is an area that aims to boost in 100% of the students the potential of their entrepreneurial spirit, in the broad sense of this concept, from the identification of the problem to the solution and implementation of improvements in their environment. So that the student lives personally experiences that allow him to develop capacities, values ​​and attitudes in an active way through his social service, professional practices, participation in student groups, business development programs among others.
WHO CAN PARTICIPATE?
All professional students must participate with at least 40 testable hours in a project that will trigger their entrepreneurial spirit.