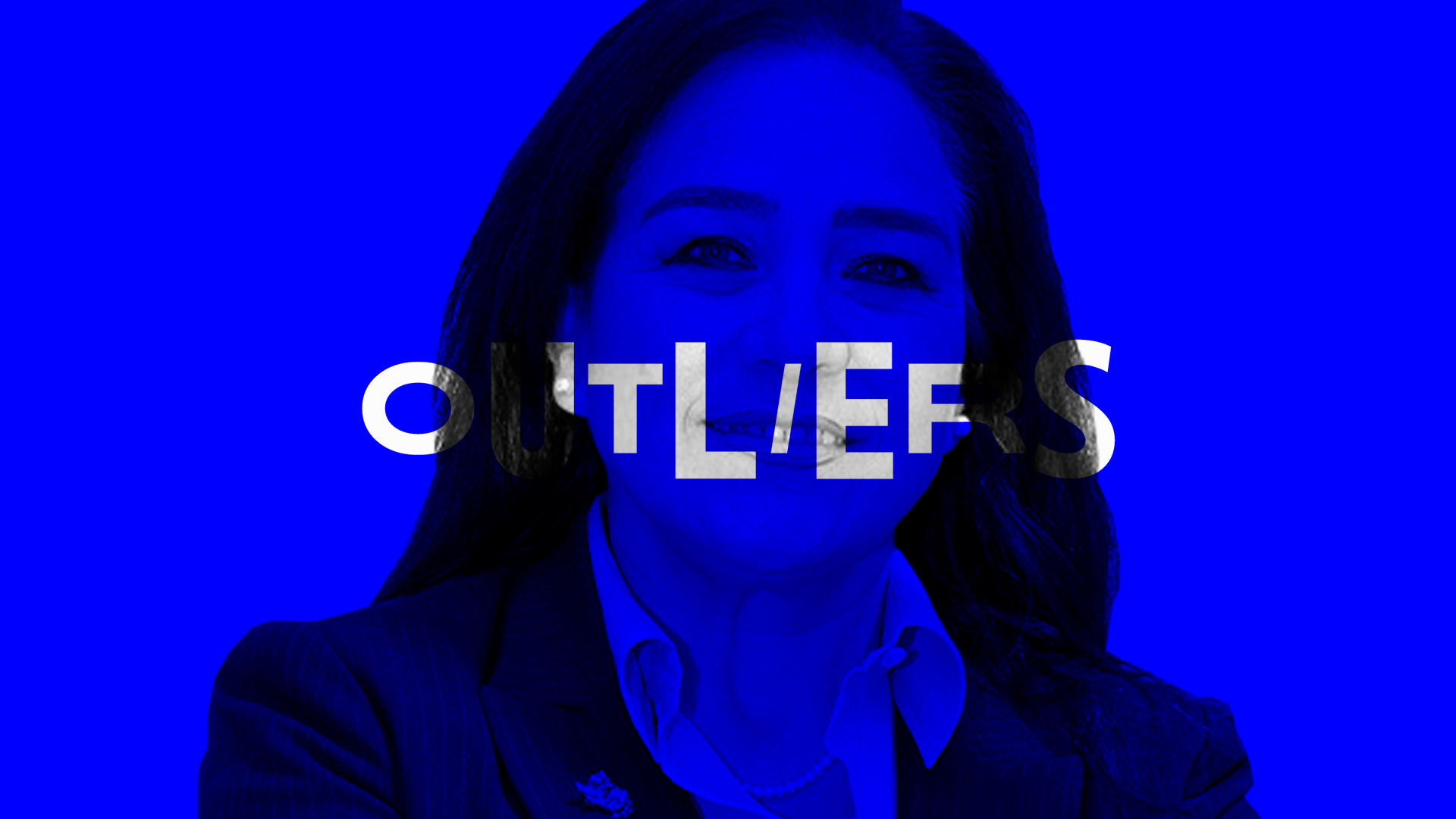 Outliers - Mariana Alfaro
And it wasn't easy being a woman in a world of male executives.
My name is Mariana Alfaro and I am the B.A. in Marketing Leader in the Tec21 model and form part of the Distinguished Professor Circle.
My career at Tec de Monterrey started in junior high at Campus Irapuato. I continued to grow personally and professionally until I became a teacher at that same campus, and then the virtual university director, until I moved to Campus Querétaro, where I served for 20 years as a professor and three years as department director, teaching courses in strategic planning, marketing, customer service, service marketing, and market research. Afterwards, I went to Norway to study a second master's degree, focusing on market research, and published several papers. I have worked on marketing, consulting and research projects and love taking the name of Tec de Monterrey to Rome and the United States with projects that have been amply recognized, even by foreign governments.
During my professional career, I've had some low moments, but have been able to turn to the right people for support.
For me, Tec de Monterrey is not just excellent as an institution, but also as a family.
The school gave me so much support during very difficult stages of my life, such as when my husband passed away, and I learned that death isn't a time to mourn, but to take life, per se, as a motivation. All my work comes from the heart and being at Tec right now with the Tec21 project means, for me, breaking paradigms and starting over anew, with a great deal of affection because of my national leadership.
As a result, I believe in the empowerment and leadership offered by the institution, so that you, as a teacher, can touch the soul and mind of your students, while continuing to prepare not only the students, but also the faculty. I am in charge of 164 people, which has given me the awareness to keep my feet firmly on the ground.
But none of this has been easy. I have faced obstacles, such as being a woman in the past decade, rivalries with colleagues, and suffering from depression.
I always remember my mother, my greatest inspiration, saying to me: "You can bring out the best in yourself, every day." Even though she had cancer, she always put on a brave face and taught me the value of work from a very young age. That is why I give my all, because I want to live with the values my mother instilled in me, and be a source of pride in her honor. At the same time, I have other motivations to keep going, such as my children and my future, since I would like to start talking and writing about my experience and all the positive, and not so positive, things that have happened to me. I also want to continue with my passion for dance, since...

For me, life is a Hawaiian and Tahitian dance: sometimes you have to go slowly but lovingly, and at other times, like the Tahitian dance, be strong and determined, and that's how I live my life.
I am an Outlier because my story begin at Tec and end up changing the world
"Discipline and setting up your goals, take you wherever you want "
Learn more Mariana's degree program
Bachelor in Strategy and Business Transformation
You can be an Outlier too! Tell us your story