Mariana Morales de la Peña - Faculty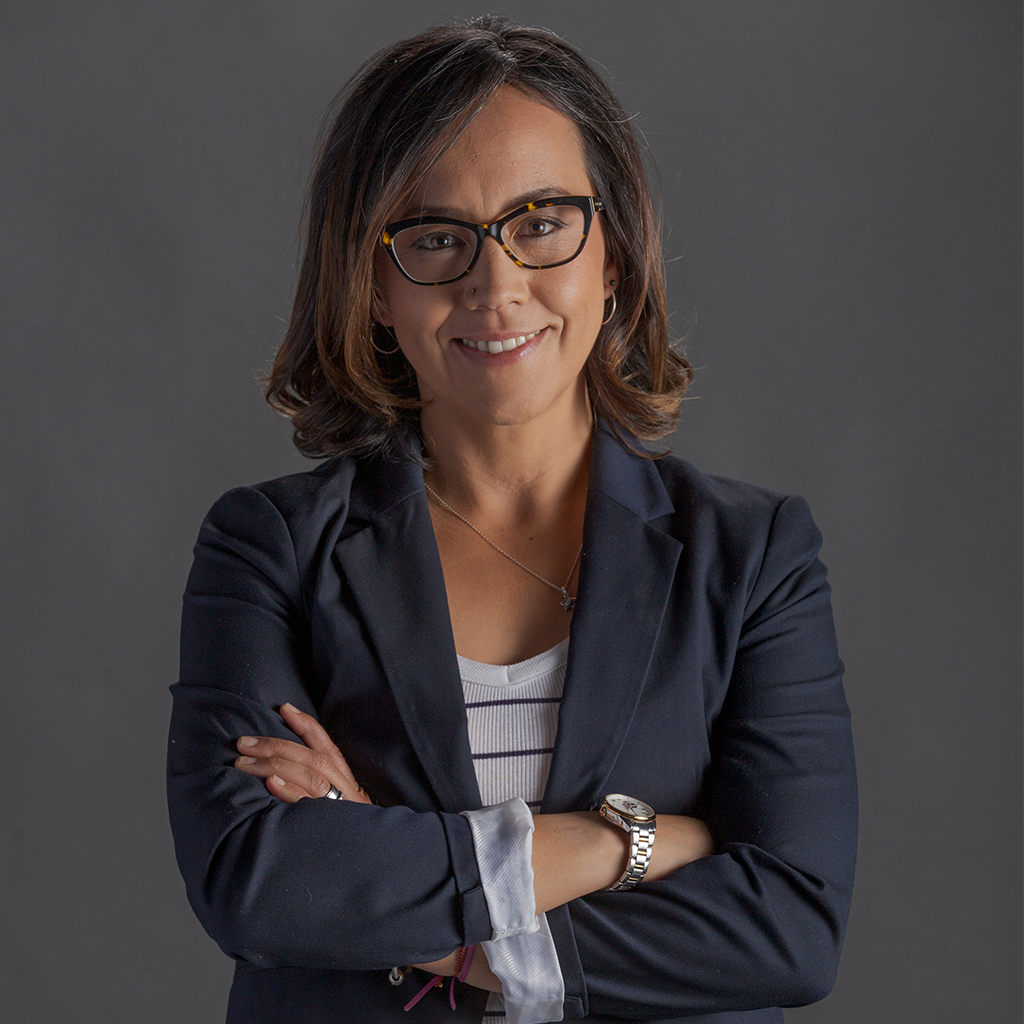 Mariana Morales de la Peña
Professor Researcher
Campus Querétaro, School of Engineering and Sciences, Tecnológico de Monterrey.
---
Expertise
Biotechnology and food analysis
Design and development of products
Nutraceutical compounds
Food preservation
Emerging technologies for food preservation
Minimal food processing
Functional foods and beverages
Nutrigenetics
Nutrigenomics
Contact
radio_button_unchecked
radio_button_checked
Mariana Morales de la Peña has a Ph.D. in Food Science and Technology from the University of Lleida, in Spain. As part of Tecnológico de Monterrey, she is currently the regional coordinator of the Biotechnology graduate program. In addition, she is a full-time research professor at the institution, creating collaborations and managing several food research and development projects with various companies such as Alpura, with whom she completed a research project within the Alpura Chair.
During her postdoc at the Tecnológico de Monterrey, she collaborated on a project that sought the development of functional foods and nutraceutical products through the application of emerging technologies.
Professor Mariana Morales has extensive experience in the area of ​​product development. Among her work, stands out the collaboration with companies such as Mead Johnson Nutritions®, in Mexico City, in the elaboration of products for the nutrition of babies and children like developing new milk formulas for infants. In previous years, she collaborated in the design of a tuna production plant and in the development of derived products such as juice, jam, and minimally processed tunas for the company Integral Solutions for the Food Industry S.A.C.V. in Puebla, Mexico.
She has co-written articles for renowned scientific journals such as Food Engineering Reviews, Journal of Food and Bioprocess Technology, and Journal of Food Control, among others.
In addition, she has participated in important scientific conferences such as the 33rd EFFoST International Conference, Sustainable Food Systems - Performing by Connecting, which took place in Rotterdam, the Netherlands, organized by the European Federation of Food Science and Technology.
radio_button_unchecked
radio_button_checked
Food science
Fundamentals of food processing
Development of food and bioproducts
Food plant design
Food safety
Healthy food design
Emerging process engineering
Research methods and innovation
radio_button_unchecked
radio_button_checked
Ph.D. in Food Science and Technology, University of Lleida, Spain

Master's Degree in Research in Agrifood Production Systems, University of Lleida, Spain

Bachelor in Food Engineering, Universidad de las Américas Puebla (UDLA-P), Puebla, Mexico
radio_button_unchecked
radio_button_checked
Maldonado Rosas, Rubén & Tejada-Ortigoza, Viridiana & Cuan-Urquizo, Enrique & Mendoza-Cachú, David & Morales-de la Peña, Mariana & Alvarado Orozco, Juan & Campanella, Osvaldo. (2022). Evaluation of rheology and printability of 3D printing nutritious food with complex formulations. Additive Manufacturing. 58. 103030. 10.1016/j.addma.2022.103030.
Rios-Corripio, Gabriela & Morales-de la Peña, Mariana & Welti-Chanes, Jorge & Guerrero-Beltrán, Joséángel. (2022). Pulsed electric field processing of a pomegranate (Punica granatum L.) fermented beverage. Innovative Food Science & Emerging Technologies. 79. 103045. 10.1016/j.ifset.2022.103045.
Morales-de la Peña, M., Rábago-Panduro, M., Soliva-Fortuny, R., Martín-Belloso, O. and Welti-Chanes, J. (2021). Pulsed electric fields technology for healthy food products. Food Engineering Reviews, 1 – 15.
Rábago-Panduro, M., Martín-Belloso, O. and Welti-Chanes, J. and Morales-de la Peña, M. (2020). Changes in Bioactive compounds content and antioxidant capacity of pecan nuts (Cayra illinoinensis (Wangenh. K. Koch)) during storage. Revista Mexicana de Ingeniería Química, 19 (3), 1439 - 1452
radio_button_unchecked
radio_button_checked
Member of the Circle of Distinguished Professors awarded by the Tecnológico de Monterrey

Member of the National System of Researchers (SNI), Level I, granted by the Consejo Nacional de Ciencia y Tecnología (CONACYT), Mexico