Julio César Gutiérrez Vega - Faculty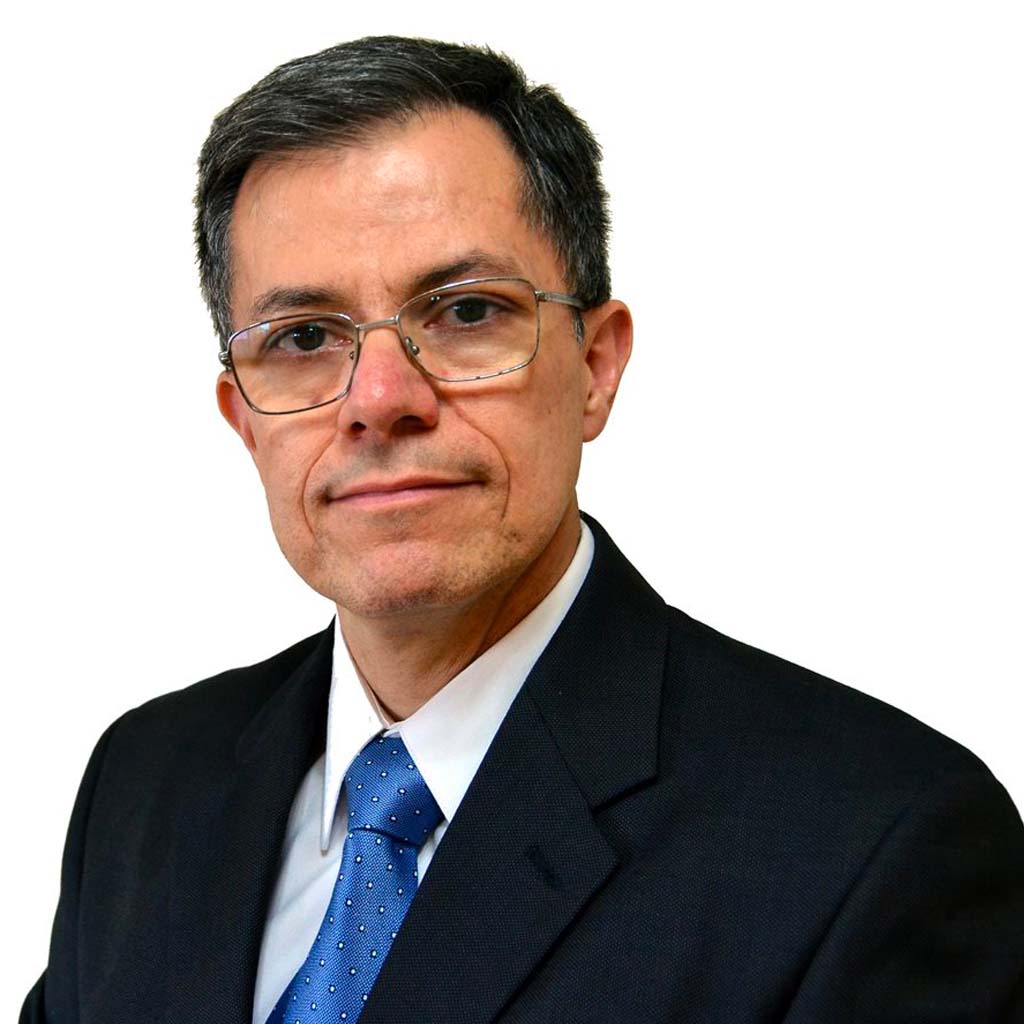 Julio César Gutiérrez Vega
Professor Researcher
Campus Monterrey, School of Engineering and Sciences, Tecnológico de Monterrey.
---
Expertise
Electrical, Electronics and Communications Engineering
Optics / Optical Sciences
Physics for Engineering
Contact
radio_button_unchecked
radio_button_checked
"I'm drawn towards the possibility of learning a new science every day and of sharing that knowledge with the students that take an interest in it." From the scientific point of view, what interests Julio César Gutiérrez Vega the most is physics in general; however, he inclines toward fields such as optics, mechanics, electromagnetism, and quantum physics. He claims he can't explain why, but since his childhood, he has enjoyed abstract mathematics and the way it can apply to model processes both in physics and in other disciplines.
He earned a Doctorate in Optics after studying for a master's degree in Electrical Engineering. The reason was mostly circumstantial, since his intention was to make fiber optic sensors to predict short circuit for the Comisión Federal de Electricidad; he suddenly realized optics had its own charm and decided to focus his research toward that field. Gutiérrez Vega claims his social responsibility as a university professor is the highly-specialized human capital formation. A real challenge since, even if times and material resources evolve, the matter is still the same after hundreds of years of schooling.
radio_button_unchecked
radio_button_checked
Mathematical Physics
Physical Engineering Project
Quantum Mechanics
Research Integration
Research Internship
radio_button_unchecked
radio_button_checked
Doctorate in Sciences with Specialty in Optics, Instituto Nacional de Astrofísica, Optica y Electrónica
Industrial Physical Engineer, Tecnológico de Monterrey
Master of Science with specialization in Electrical Engineering, Tecnológico de Monterrey
radio_button_unchecked
radio_button_checked
Analytic equations to design optical systems with three stigmatic pairs in the meridional plane. Optical Engineering. 60. 2021
Robertson-Schrödinger uncertainty relation for qubits: A visual approach. European Journal of Physics. 42. 2021
Exact equations to design a stigmatic singlet that meets the Herschel's condition. Optics Communications. 485. 2021
Exact equations for stigmatic singlet design meeting the Abbe sine condition. Optics Communications. 479. 2021
Geometric phase of dielectric multilayers. Journal of the Optical Society of America B: Optical Physics. 37:3170-3178. 2020
radio_button_unchecked
radio_button_checked
Senior Member SPIE, conferred by The International Society for Optical Engineering, 2010
Mexican Researcher Certification - Level 3 (Gutiérrez-Vega, Julio César)