Formation that transforms lives
Tecnológico de Monterrey's goal is to produce information capable of transforming lives.

We use educational experiences to shape individuals into agents of change willing to work for the benefit of all—individuals who take responsibility for their own lives and are aware that their actions can transform others—capable, talented, upright, committed, involved visionaries with a global perspective and entrepreneurial spirit, not only at the university, but in all spheres of their lives.

Our students' education is a vital component of our ability to excel. Students are encouraged to transform their economic, political, environmental, and social realities on a social, professional, and personal level.
The principles underlying the vision, educational philosophy, identity, and unity of all campuses and academic units pertaining to Instituto Tecnológico y de Estudios Superiores de Monterrey, or Tecnológico de Monterrey, are based on the ideals of our founders and serve as an ethical reference point for the rules that directly govern our institutional and academic decisions and behaviors.
1
Core Values
Principle 1
Tecnológico de Monterrey is committed to core values and promotes ethical behavior. The members of our university community are committed to honesty, respect for personal dignity, justice, equality, responsibility, trust, solidarity, hard work, fulfillment of duty, and self-realization.
5
Diversity of thought and academic freedom
Principle 5
Tecnológico de Monterrey is committed to diversity of thought and cultural diversity. We respect the academic freedom of our professors, provided their activities and goals do not conflict with our principles, vision, or operations. Academic freedom includes a professor's responsibility to respect his or her students' intellectual freedom and values and involves refraining from proselytizing on behalf of any one political, religious, or ideological group.
6
Equal opportunity
Principle 6
Tecnológico de Monterrey operates under the principle of equal opportunity. For this reason, we do not discriminate based on age, ethnicity, nationality, gender, sexual orientation, marital status, social status, medical condition, religion, political affiliation, or disability status.
7
Sustainable development
Principle 7
Tecnológico de Monterrey is committed to sustainable development. This can be seen in the research, teaching, and operations we carry out. For Tecnológico de Monterrey, sustainability means thinking about a future where environmental, social, and economic considerations are balanced in the search for a better quality of life.
8
Creating and developing socially responsible companies
Principle 8
Tecnológico de Monterrey is committed to creating and developing socially responsible companies in a market economy. We promote innovation, creativity, the use of technology, and an entrepreneurial spirit in all our community members.
11
Desarrollo permanente de profesores y colaboradores
Estamos comprometidos con el desarrollo permanente de quienes laboran en la institución, poniendo a su disposición diversos recursos para ese fin. Es responsabilidad de profesores y colaboradores aprovecharlos para actualizarse permanentemente y fortalecer así su vocación académica, su desarrollo profesional y su crecimiento personal.
12
Apertura al debate de los grandes temas
Propiciamos la apertura a la discusión de los grandes temas del entorno político, económico, social y cultural tanto nacional como global. Para tal propósito promovemos la presencia en la institución de científicos, intelectuales, políticos y otros líderes de opinión para exponer y debatir sus puntos de vista, con el fin de contribuir a la formación de los integrantes de la comunidad educativa como personas, ciudadanos y profesionales.
The principles in which our Vission, our educational philosophy, our identity and all of our Campus and academic entities unity, are based in the Tecnológico de Monterrey founders´ ideals. Also, they are an ethical reference for the group of norms and reglaments that determine, in a direct way, institutional and academic decisions and their behavior.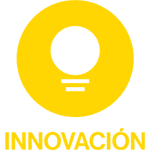 Innovation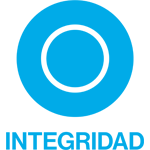 Global Vision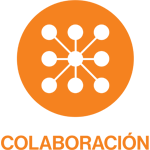 Team Work

Human Sense

Integrity
We generate ideas and make them a reality, we break paradigms, take risks and learn from our mistakes.
We create opportunities and are willing to break with established conventions.
We are entrepreneurs. We generate ideas, make them a reality, and take necessary risks.
We support changemakers who learn from their mistakes and make things happen.
We live in a global culture and foster diversity.
We are global citizens.
We compete on a global level and keep ourselves up to date and at the cutting edge.
We encourage diversity and cultural appreciation.
We foster collaboration and value collective success above that of individual success.
We promote teamwork and acknowledge multidisciplinary collaboration.
We break down barriers to teamwork.
We prize group success over individual accomplishment.
We respect the dignity of each person and care about our community.
We always place people first.
We respect personal dignity and integrity.
We uphold the resolution of problems in Mexico and champion the most vulnerable communities.
We behave in an ethical manner. We are honest, austere and congruent.
We manage our resources in an honest, sensible manner.
We express our ideas freely and denounce unethical behavior.
We are upright and consistent.
"Liderazgo, innovación y emprendimiento para el florecimiento humano".