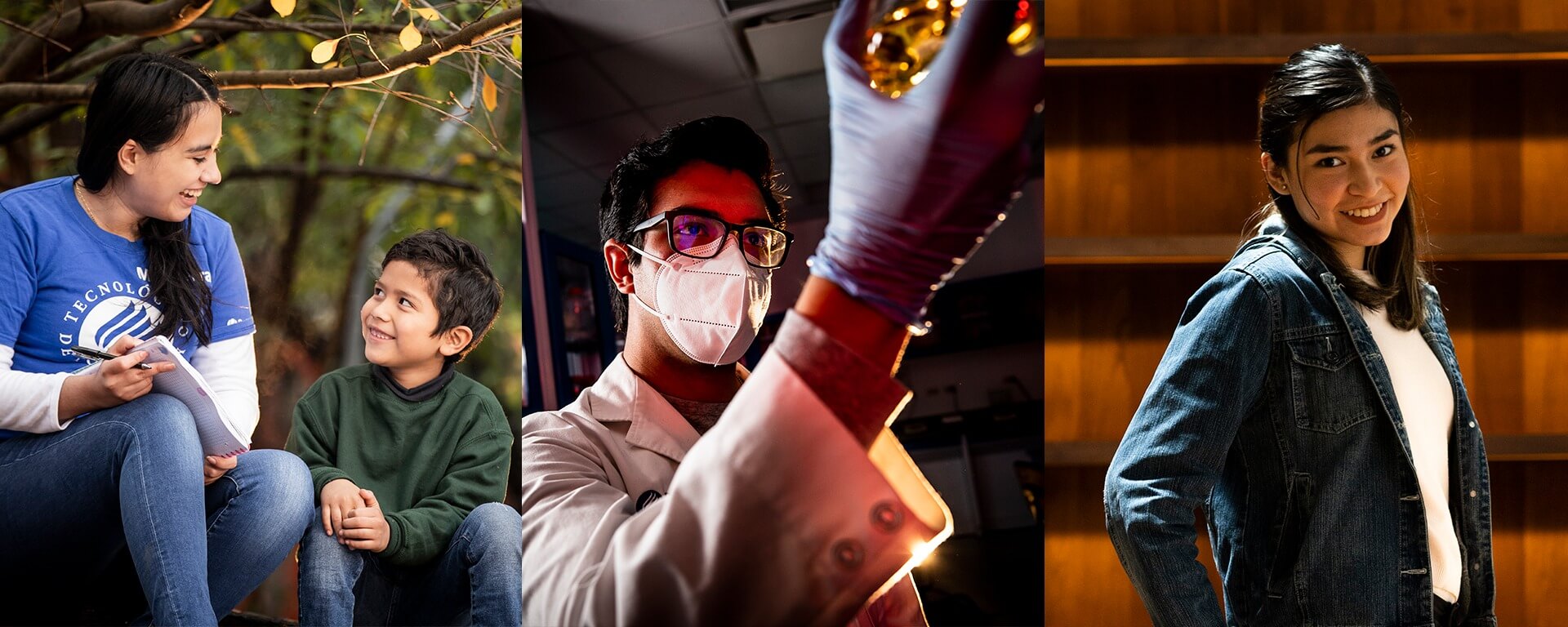 Our core philanthropic projects aim to improve lives; improving conditions now and for the future. We know that talent is distributed equitably, but opportunities are not. That's why we bring opportunities to the best talent, no matter where it comes from, or who it belongs to.
We promote research, innovation, and entrepreneurship through our high-impact research centers, to make a difference in Mexico and the world. We also have centers that focus on addressing challenges that as a society we have a responsibility to solve.
Finally, we strengthen student education and the learning experience by creating environments on our campuses and surrounding areas that enrich collaboration and encourage thought.
Learn more below.
Education and Social Mobility
Líderes del Mañana
Our goal is to offer opportunities for all talented young people in Mexico access quality higher education that transforms their lives and adds value to the country's development.
navigate_next
Talent is distributed equally but opportunities are not. Líderes del Mañana is the program that builds transformative leaders, ready to make social impact. The program is geared towards bright young people who require 100% financial support to study and earn a degree from Tecnológico de Monterrey.
Thanks to the generosity of donors like you, who believe in the transformative potential of education, more than 1,300 students have access to quality education and have received a 100% scholarship to fulfill their dream of earning their undergraduate degree at our institution.
Learn more about our gratitude mural for our donors and Líderes del Mañana.
Click here.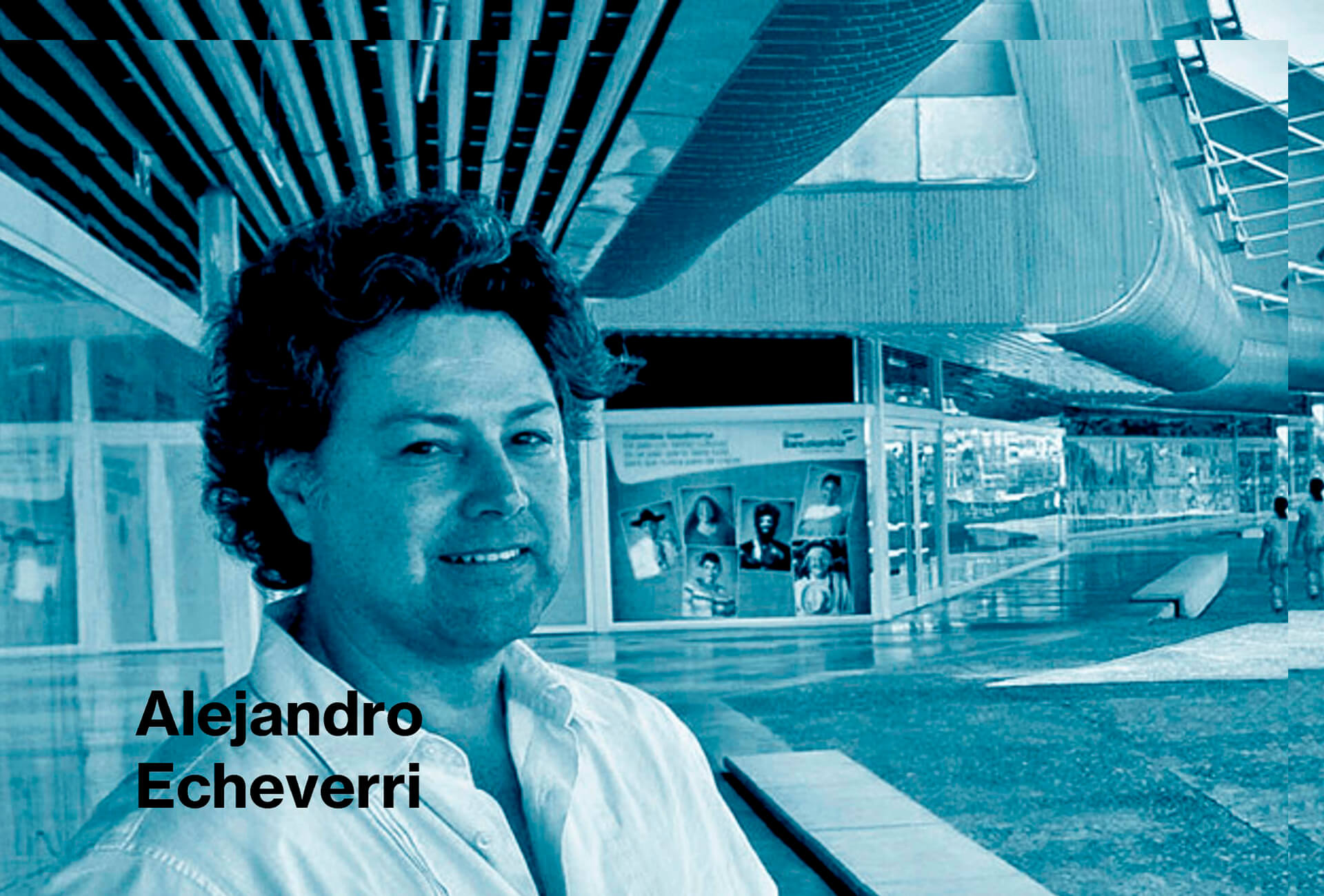 Extraordinary academic talent
We have focused on attracting extraordinary, internationally recognized professors, with outstanding experience and revolutionary ideas to add to the our faculty at Tecnológico de Monterrey.
navigate_next
Inspiring professors, who challenge us to re-imagine our world, and who create opportunities through creativity, who are innovative in creating knowledge and solutions to improve the lives of others, leaders in their field that enrich student learning. These faculty members are to lead high-impact projects that will inspire and enhance students' experience, as well as that of our faculty, and the entire community.
Fondo de Becas
Red de Filantropía
Becas Líderes FEMSA
Becas con Propósito
Fondo de Becas Gallagher
Apadrina el Futuro
Fondo de Becas Roberto Rocca
Talento académico
Becas Líderes Comisionistas OXXO
Apoyo estudiantil
Fondo de Becas Complementarias
Becas Internacionalización Israel Tec Salud
Fondo de Becas Empresariales
Jóvenes Promesa
Becas Unidos por tu Educación
Support Study Abroad
Beca de Internacionalización
Fondo de contingencia para Educación
PREPANET
Research, Innovation and Entrepreneurship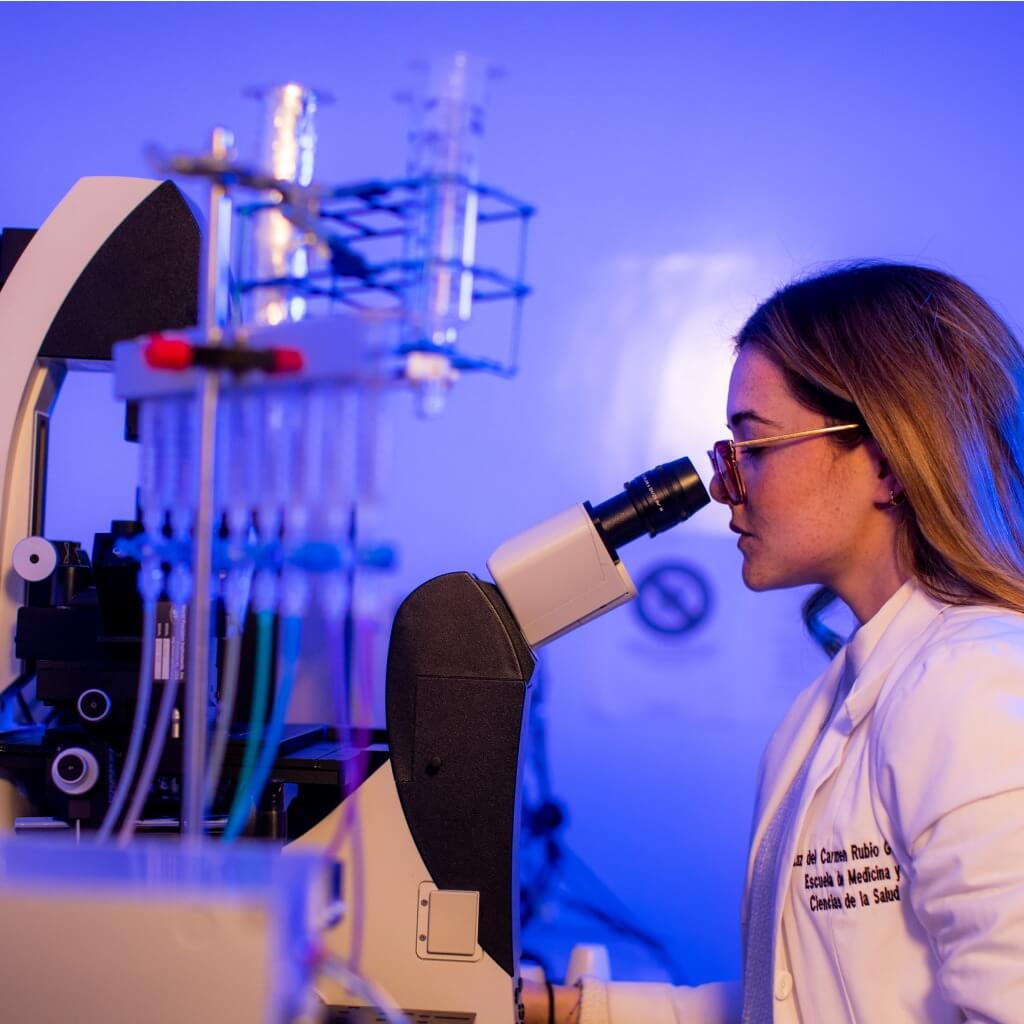 Institute for Obesity Research
Solving one of the great problems that is obesity in Mexico and the world today, from a comprehensive perspective.
navigate_next
We work for interaction, and collaboration of talents from different disciplines, to understand and provide solutions to the global problem of obesity.We focus on 4 main objectives:
Generate knowledge
Develop therapies and devices
Enable science and technology-based companies that promote metabolic health
Support decision-making for healthier societies
We're certain that this will help us protect what's most fundamental and valuable; improving people's health and well-being by fighting one of its greatest threats today: obesity

oriGen
This initiative seeks to create a community of people who contribute with their genomic and clinical data, to solve the great problems of humanity.
navigate_next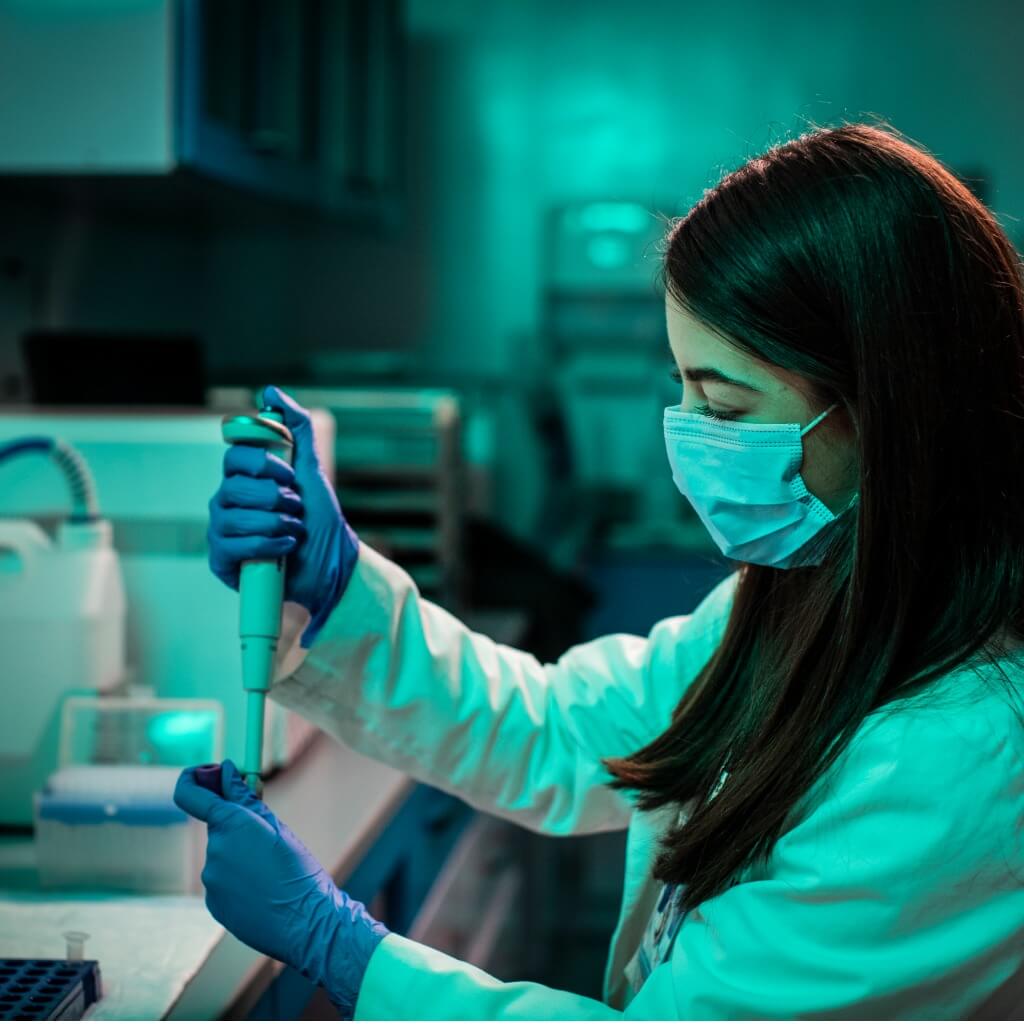 We are creating an open platform with the genomic and epidemiological data of 100,000 Mexicans so that through research, innovation, training, and entrepreneurship we can improve the health and promote the flourishing of people in our society.
This genomic information will help us understand the DNA structure of the population and will enable us to define specific risk associations in the population around metabolic and chronic diseases that may depend on the interaction of genes.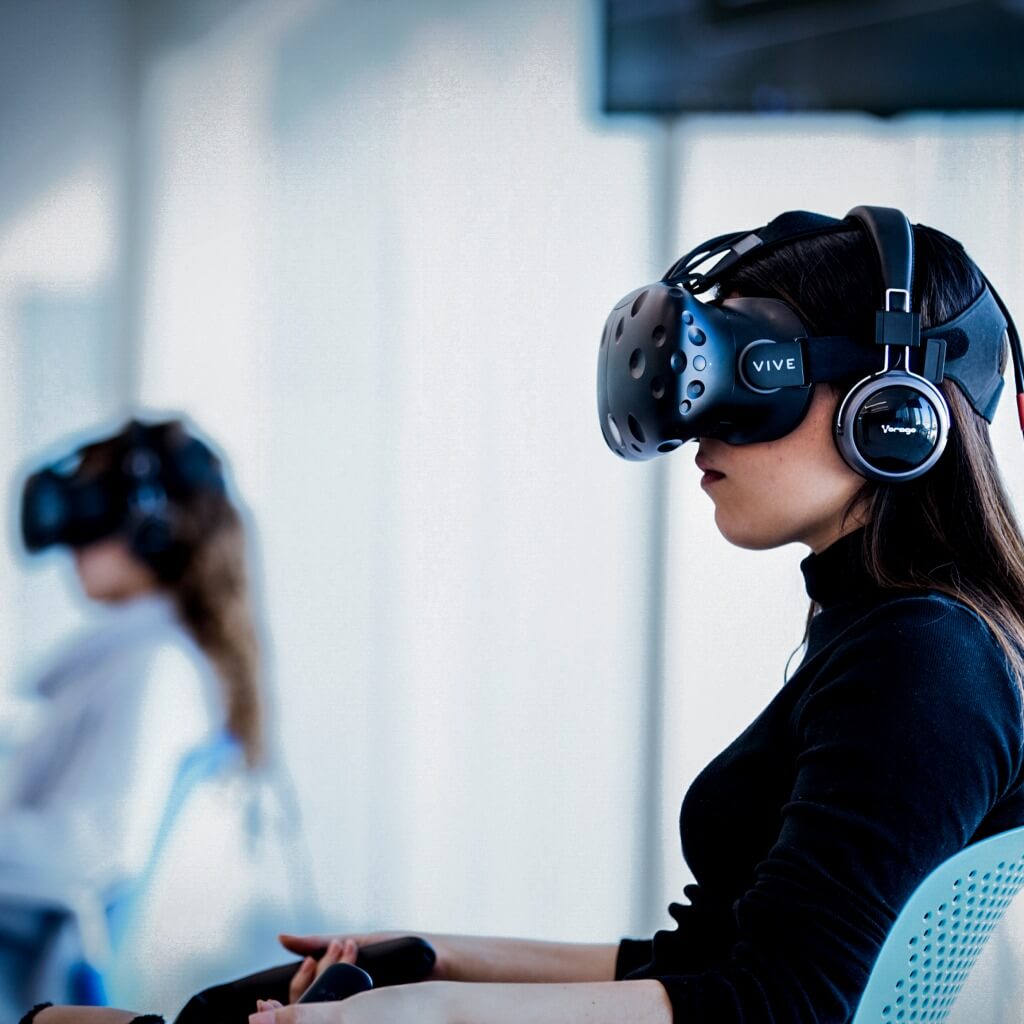 Institute for the Future of Education
Discover how we are innovating to improve the lives of millions of people, through access to quality education.
navigate_next
Creating the future of education to improve the lives of millions of people.
Since its inception, Tecnológico de Monterrey has been an institution with an innovative spirit.To achieve our vision of creating innovative leaders and entrepreneurs who generate knowledge and put it into practice, we must continue to transform ourselves.
With the purpose of generating, transferring, and disseminating applicable knowledge about educational innovation in an experimental, interdisciplinary, open and world-class way, we created the Institute for the Future of Education. This is how we connect, inspire, and accompany those who seek disruptive solutions for higher education and learning for life.

Conscious Enterprise Center
Develop a new awareness in leaders, companies and organizations that contributes to human flourishing and leads to a more prosperous, just, and inclusive society.
navigate_next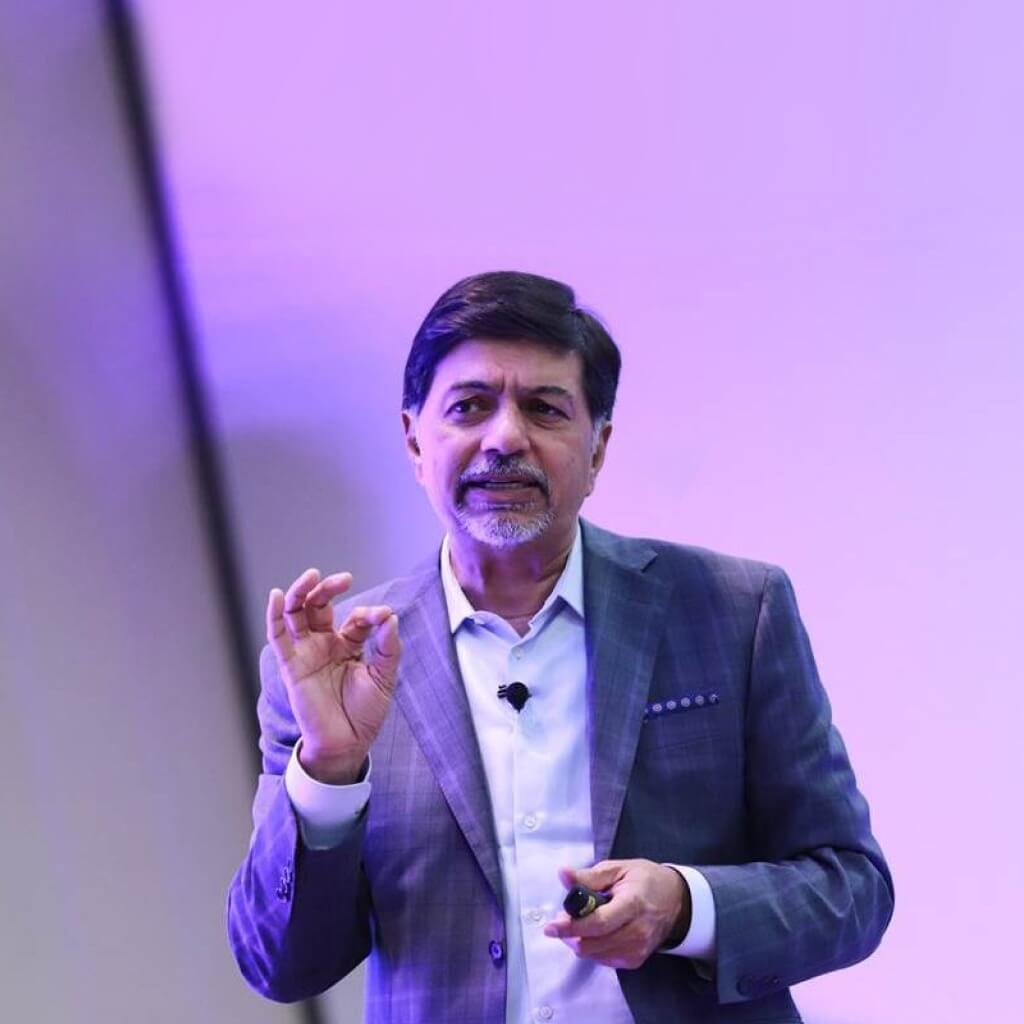 We foster the creation of series of projects and initiatives aimed at achieving significant impact and re-imagining the current development model in order to build a better society.
Areas of focus:
Specialized support and accompaniment for companies
International community of conscientious leaders and organizations
Learning experience design
Thought leaders as faculty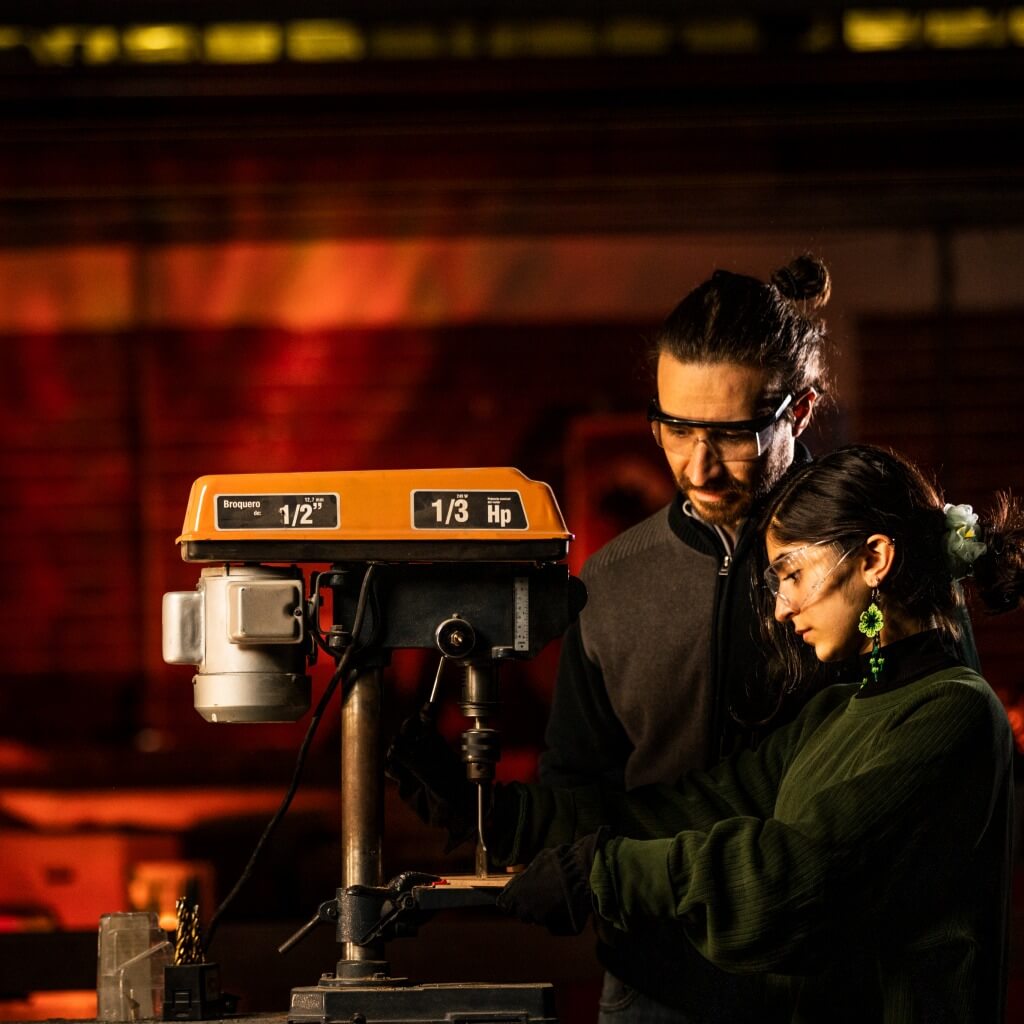 Institute of Business Families
We contribute to protecting the heritage and legacy of thousands of Mexican companies that have been the basis of the advancement and development of our country.
navigate_next
We seek to build a differentiated value proposition of training and consulting, which responds to the needs of business families in Mexico and in Latin America, incorporating global trends in the different areas of action: research, teaching and professional intervention guided by development models in light of sustainability and professionalizing the development of family businesses and their systems.

Next Generation Sequence Lab
Centro para el Futuro de las Ciudades
Identificación test y pruebas rápidas para detección Covid-19
Unidad de respuesta rápida al monitoreo de Covid-19 por agua residual
Plasma – Suero convaleciente fase 2
Protesis Biónica
Ciudadanía Activa, Rendición de Cuentas y Transparencia
Campus City: Soluciones para SMART Cities / Communities
Diagnóstico de Covid-19 basado en interpretación de radiografía por deep learning
Premio Frisa Al Desarrollo Emprendedor
Escuelas que aprenden-post Covid-19
Mati-tec: educación para todos
Instituto de Ciencias de la Felicidad
Programas en Educación Positiva
Programas estudiantiles
Validación clínica de un suplemento nutracéutico preventivo y psicoterapéutico para el COVID-19
ENGALEC
Investigación y Desarrollo
Mexicovid
Plasma – biobank
INOSAR
Centro Médico Zambrano Hellion
Stanford Social Innovation Review
De la tierra a la tierra
Foro del Agua
Diagnóstico de temperatura corporal en tiempo real
Desarrollo de un método costo-efectivo y portátil de diagnóstico de COVID-19 a partir de muestras de saliva
Salud ante el COVID
Fraternidad Ricardo Guajardo Suárez
Evaluación Programas de Gobierno
Fondo FAM
Fundación Ex Borregos
Blue Ignition
Instituto de Cardiología y Medicina Vascular
Grupos Estudiantiles
Roborregos
Acciones de impacto transformador
Reto Creativo EL Futuro del Storytelling con realidad aumentada
Innovation Hub
Space connected to the world that will promote research, innovation, and entrepreneurship, within reach of the university community, entrepreneurs, allies, creatives and visitors.
navigate_next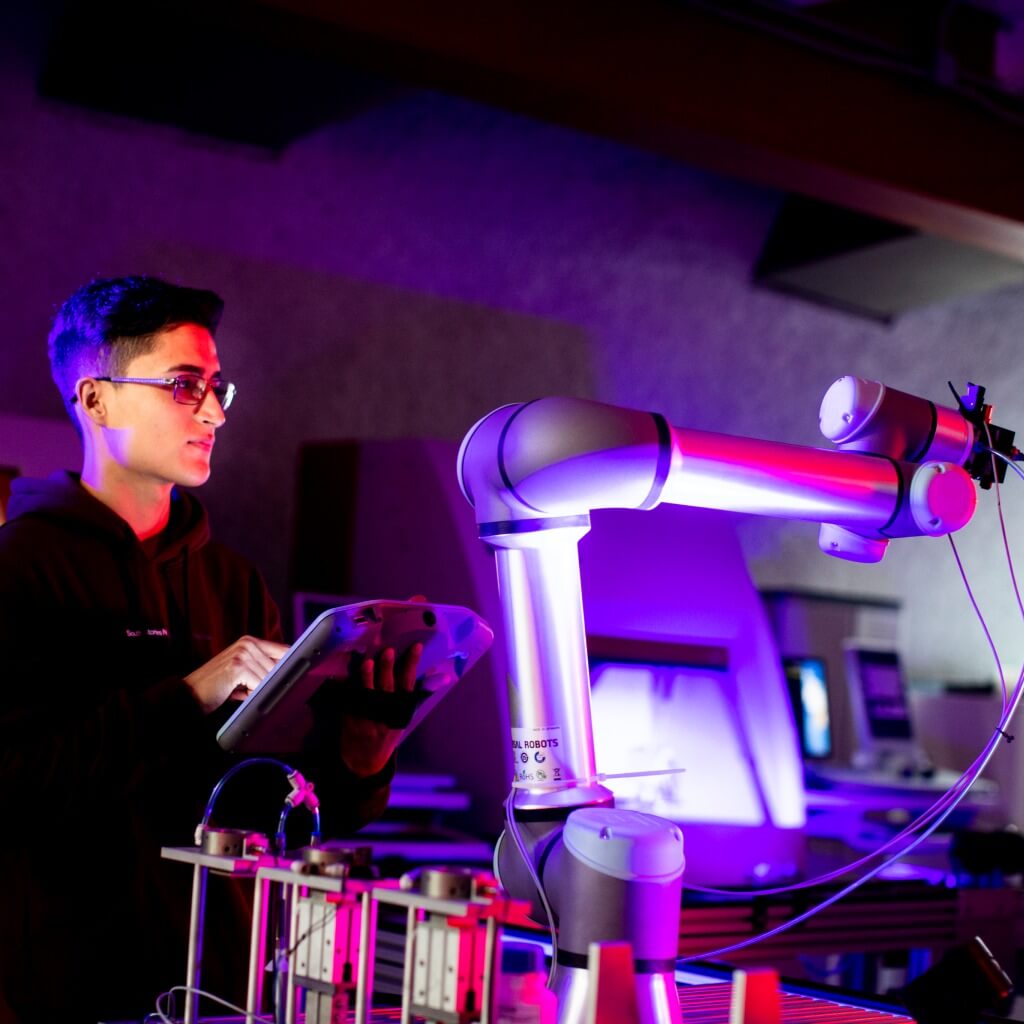 The Innovation Hub will be the trigger for great ideas within our ecosystem.With its central location and its proximity to different spaces focused on research and development, residences, and spaces to connect with specialists from different industries, the Hub is the ideal place to generate new solutions to the challenges we face.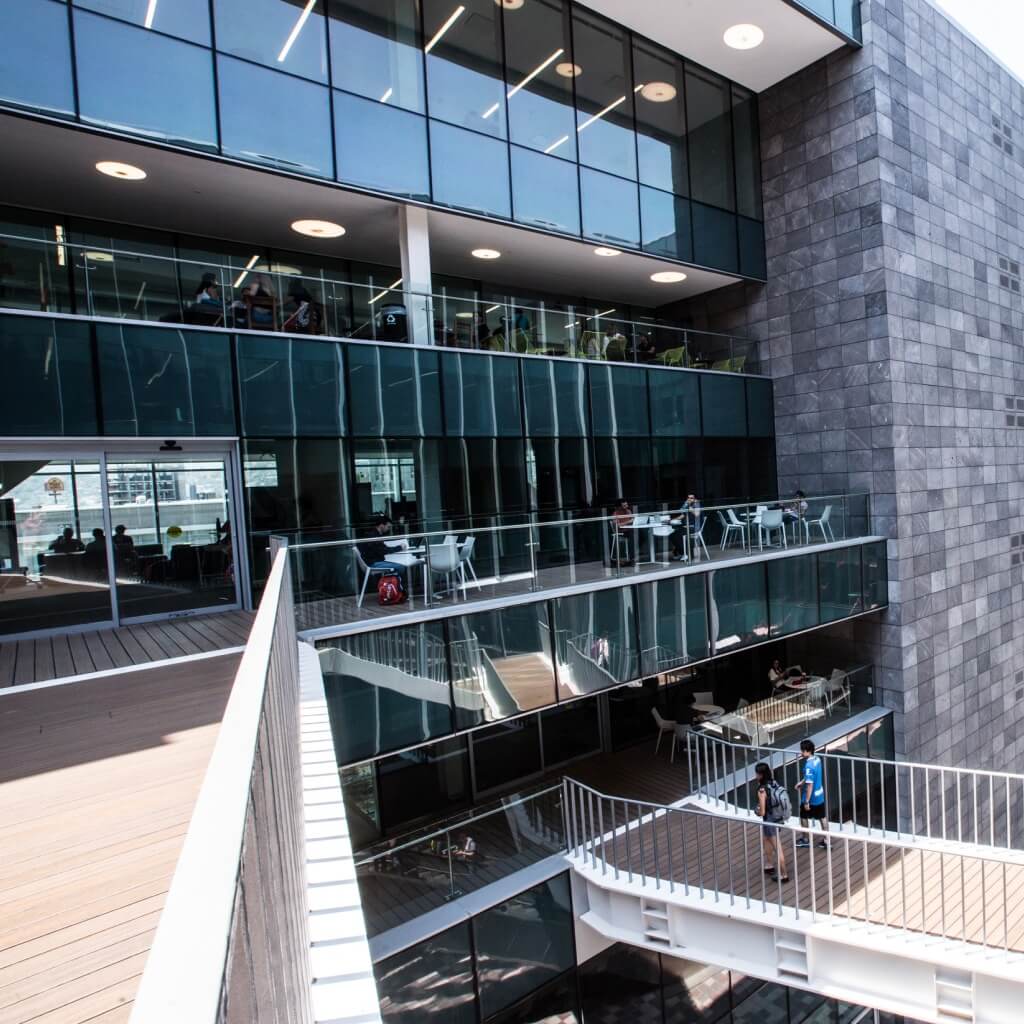 Campus Buildings
We have focused on creating new spaces that foster innovation; spaces that make ideas for the future easier to achieve. We strive for an environment that strengthens student education and our community.
navigate_next
Developing innovative new ideas that nurture the future is not an easy task, and less so if the workspace isn't ideal. Year after year, we continue working to achieve the best facilities, ones that set up the entire Tec community for success.
Part of the 2030 efforts at Tec is to create different centers of research, innovation and entrepreneurship, promoting the transformation of cities and communities into the best ecosystems for developing new ideas.Creating an innovation district with high concentrations of talent for a knowledge economy.
Expedition is part of those efforts, built to create an innovation production line.

Distrito Tec
Parque Central en Campus Monterrey
Chihuahua Cancha Fútbol Soccer
CeSI La Campana
Infraestructura del Instituto
Sigamos creciendo juntos