Cynthia Mayté Villarreal Garza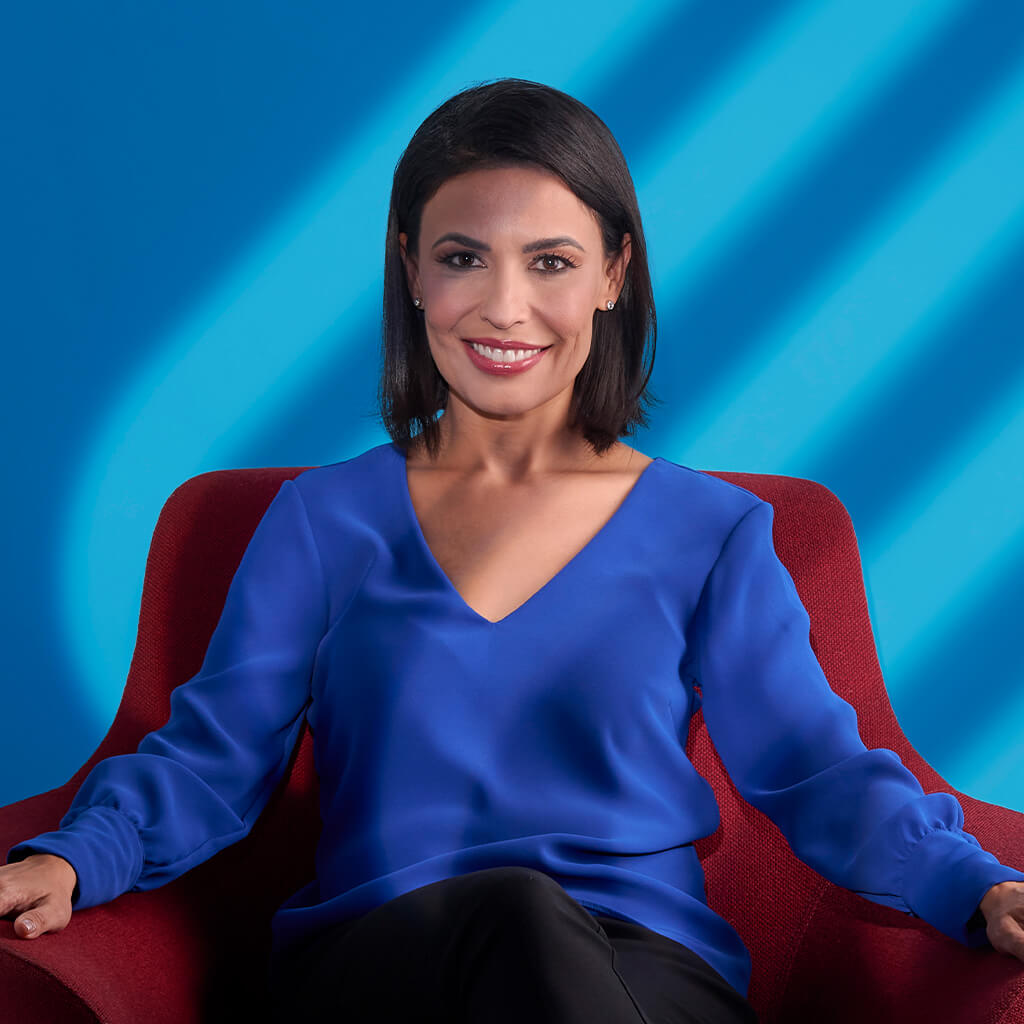 Cynthia Mayté Villarreal Garza
Director of Clinic Oncology at the Breast Cancer Center, TecSalud
School of Medicine and Health Sciences, TecSalud
Campus Monterrey, Hospital Zambrano Hellion
---
Expertise
Biomedical Sciences, Internal Medicine
Contact
radio_button_unchecked
radio_button_checked
"It is difficult to remain strong when facing news of a cancer recurrence or situations when the progression of a disease conditions the decline of the patient."
Cynthia Mayté Villarreal Garza devotes her work towards women who suffer from breast cancer. She has two goals: to achieve early detection and to administer appropriate treatment that increases the recovery rate. In addition, she promotes initiatives that help women confront the illness in the best possible way in order to continue their lives with strength.
Dr. Villarreal has published more than 120 papers in international journals, and is an opinion leader in breast cancer nationally and internationally.
She is the head of the Oncology Department at the Breast Cancer Center in Hospital Zambrano Hellion. Combining her medical career with her interest in research, she has taken practical action towards the care and education of her patients, with whom she establishes a close relation to provide guidance and support. She has even started an awareness project on metastatic breast cancer with the intention of encouraging assistance with services such as palliative medicine and care, nutrition, rehabilitation and psychology.
As director of the Joven & Fuerte [Young & Strong] program, Villarreal Garza optimizes clinical care to assist both patients and their families. As head of the Alerta Rosa [Pink Alert] program for Asociación MILC (Médicos e Investigadores en la Lucha Contra el Cáncer de Mama), her goal is to reduce assistance times by classifying and prioritizing women with mammary symptoms or abnormal tests. And the Genetic Counseling Program for Breast Cancer Risk, implemented in TecSalud hospitals, has granted access to genetic testing for resource-scarce communities.
radio_button_unchecked
radio_button_checked
Ambulatory Internal Medicine
Ambulatory Rotation
Clinical Rotation
Doctoral Research
Doctoral Research Proposal
Epidemiological Research
Hospital Internal Medicine
Hospital and Outpatient Clinic in Internal Medicine
Hospitalist Rotation
Oncology Clinic
Oncology and Palliative Care
Research Internship
Research Seminar
radio_button_unchecked
radio_button_checked
radio_button_unchecked
radio_button_checked
Doctor of Science, Universidad Nacional Autónoma de México (U.N.A.M.)
Internal Medicine, Universidad Nacional Autónoma de México (U.N.A.M.)
Master of Medical Sciences, Universidad Nacional Autónoma de México (U.N.A.M.)
Surgeon, Tecnológico de Monterrey
radio_button_unchecked
radio_button_checked
XXXI Premio "Miguel Aleman Valdés" en el Área de Salud, conferred by Fundación Miguel Alemán, 2017
Susan G Komen Grant 2015. An Education Intervention Program on Breast Cancer in Young Women for Patients and Physicians, conferred by Susan G Komen Grant, 2015
Premios Bieniales de FUNSALUD a la Investigación en Cáncer de Mama por el trabajo "Impact of diabetes and hyperglycemia on survival in advanced breast cancer patients, conferred by FUNSALUD, 2013
2010 ASCO Cancer Foundation Merit Award, conferred by ASCO, 2010
2009 ASCO International Development and Education, conferred by ASCO, 2009
Mexican Researcher Certification - Level 2 (Villarreal-Garza, Cynthia Mayte)