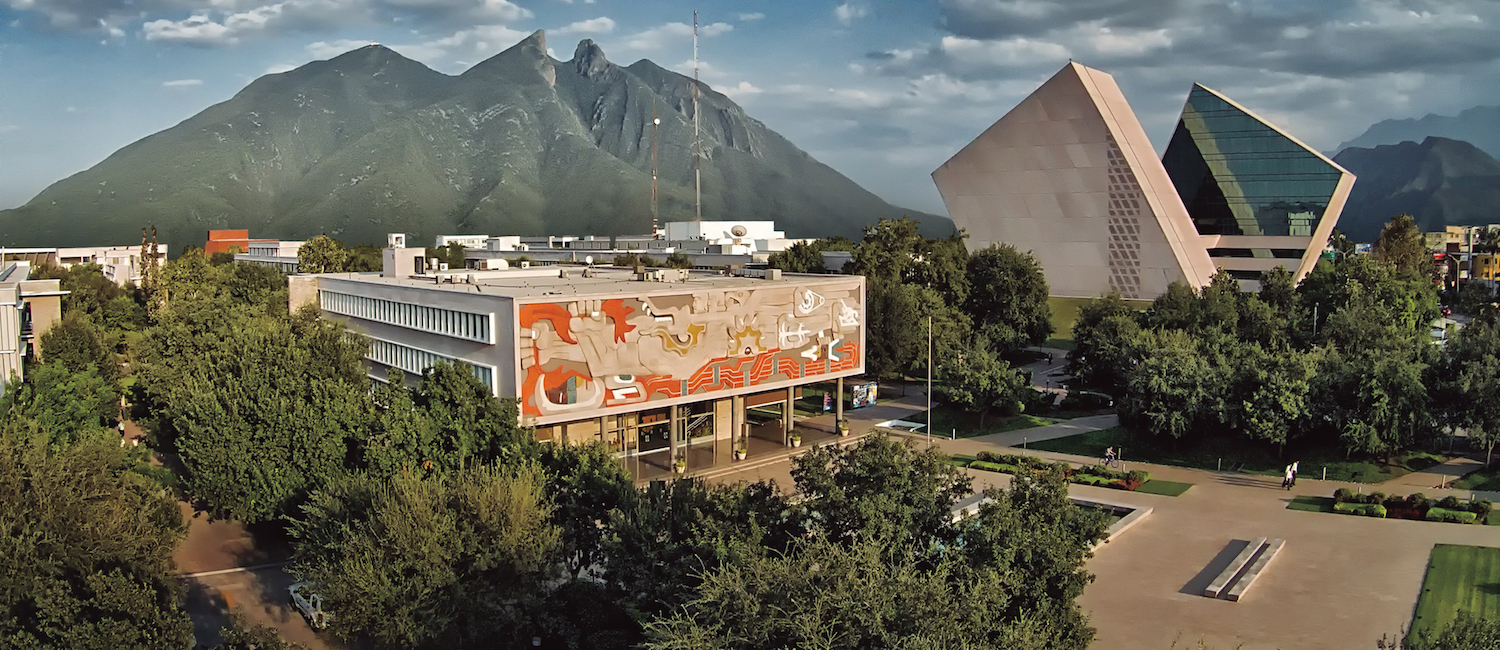 Frases
"You pay a price for chasing your dreams, but the cost of staying in the same place is even higher. "

Salvador Alva, June 6th, 2016

"The greatest riches are earned by thinking, not by working long hours. "

Salvador Alva, June 6th, 2016

"A VISION is a mental image produced by imagination, that provides guidance to reach a dream. "

Salvador Alva, April 25th, 2016
Since September 12, 2011, I have had the honor of leading and serving this great university. As the President of Tecnológico de Monterrey, I have decided to implement three main objectives:
1.- Transforming the organization.
We have to invert the pyramid in order to allow the students and the faculty to become the focus of our endeavor. Motivating a change in culture among the rest of the staff will bring about a permanent mission of support and service to the students and faculty. Moreover, to take advantage of all the talent in the institution, a joint effort will be made to ensure that the intention of all activities will be to generate added value for our students, and for our professors to carry out their mission with excellence.
2.- Promoting a sense of humanity and a vocation to serve.
Throughout all the organization, starting with our support staff, we will integrate the spirit of service by focusing upon our students' education. We will continue to instill in our students an ethical and civic education, firmly based on core values, as well as social responsibility and entrepreneurial humanism. We will double our effort to train our faculty on ethical and civic issues, and will include ethical and civic topics in our curriculum.
3.- Reinventing ourselves.
The dynamics of the world drive us to reinvent ourselves. Innovation is the basic premise that will entitle us to be a part of the future. It will stimulate creativity while acknowledging that making mistakes is the price to pay for innovation. We have to dare. Reinventing ourselves begins by getting to know the needs of our students, employers, parents, and the country. By doing so, we will restructure our programs and our value proposition as a university.
At Tecnológico de Monterrey we believe in Mexico and our communities. We believe in our people, the riches of our cultural diversity, our history, but above all, we are convinced that we must actively participate in building our future. We know that we can contribute to the improvement of our present and forge the future we dream of. Each of us can decide how we want it to be, and together, make it real. Knowledge is our first step to go forward. It is knowledge that generates change and transforms.
I invite you to find out more about Tecnológico de Monterrey.
Salvador Alva
presidente@itesm.mx
Salvador Alva has been a renowned business leader with a solid career in several world-class companies. Amongst his achievements, the promotion of investment for new industry entrepreneurship stands out.
After obtaining his bachelor's degree in chemical engineering from the National Autonomous University of Mexico, he started a successful professional career at Cervecería Moctezuma, where he held several management positions in the areas of logistics, new business development, planning and marketing over ten years.
He then joined PepsiCo Group, where he led different divisions throughout 24 years of accomplished goals until he was appointed president of the Latin American region and member of the global executive board.
Recently, Salvador founded a business incubator, Novo Capital, which supports and incentivizes a number of start-up companies.
Throughout his successful career, he has been known for promoting a culture of organizational transformation that focuses upon the development of skills, empowerment, innovation, and entrepreneurship. In 2005, due to his entrepreneurial vision and management skills, Fortune magazine recognized him as one of the most influential minority leaders in the U.S.
He is board member of several Mexican companies and has written two books: Tu Vida, tu Mejor Negocio, (Your Life, Your Best Business), and Empresa Admirada: la receta (Recipe Book for an Exemplary Business).
On September 12, 2011, the board of the Tecnológico de Monterrey System appointed him new president of the Tecnológico de Monterrey System, taking office on October 3 of that year. As of December, 2013, he has been president of Tecnológico de Monterrey.