Hafiz Muhammad Nasir Iqbal - Faculty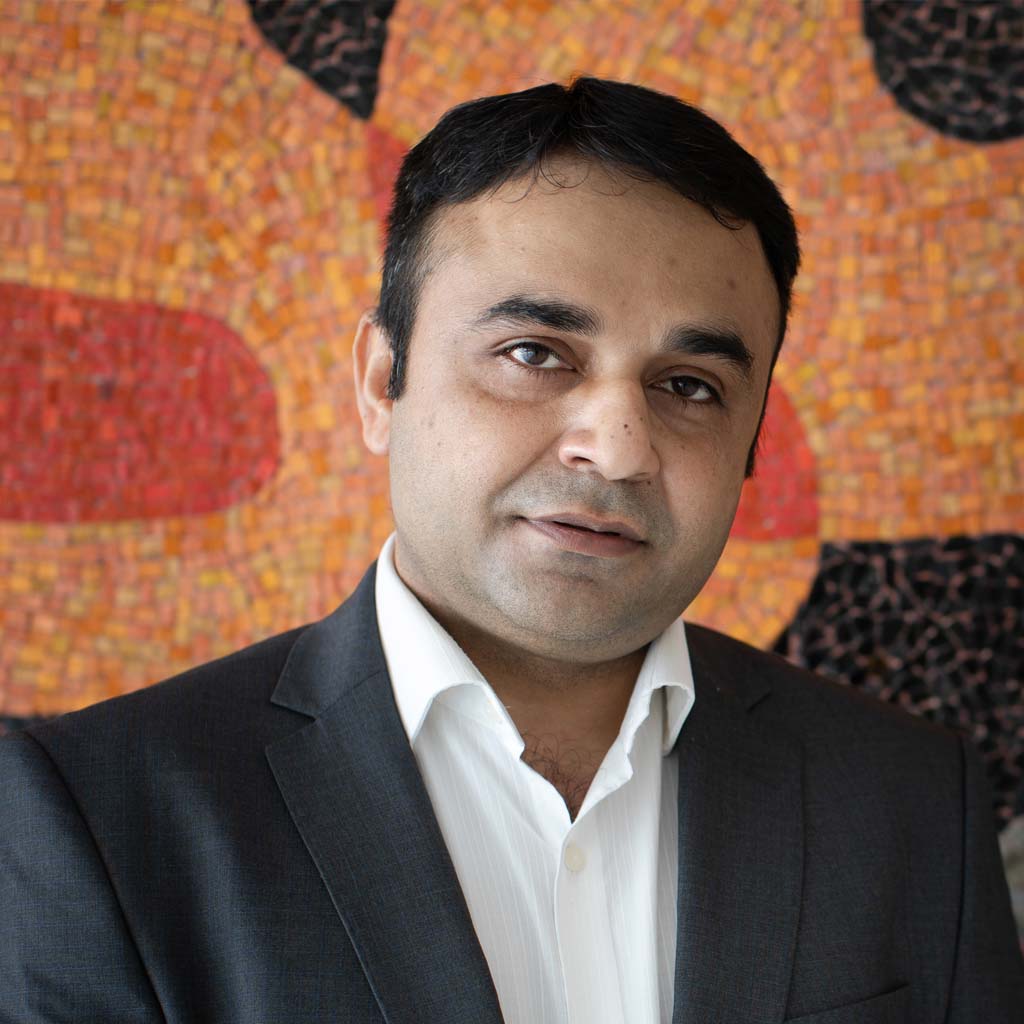 Hafiz Muhammad Nasir Iqbal
Professor Researcher
Campus Monterrey, School of Engineering and Sciences, Tecnológico de Monterrey.
---
Expertise
Biochemistry
Contact
radio_button_unchecked
radio_button_checked
Dr. Hafiz M. N. Iqbal is a full-time Research Professor at Tecnologico de Monterrey, Mexico. He completed his MSc (2008) & MPhil (2010) degrees both in Biochemistry at the University of Agriculture Faisalabad, Pakistan. In 2011, he received Cavendish Research Scholarship to study Ph.D. from the University of Westminster, London, UK. He accomplished his Ph.D. in Biomedical Sciences with specialization in Applied Biotechnology & Materials Science in 2015, with a thesis centered on the development of biocomposites with novel characteristics through enzymatic grafting.
Dr. Iqbal has guest edited several special issues and served as an Editorial Board member for different peer-reviewed journals. He is also a member of Reviewer Panel for Research Proposals for The Research Council of Oman and Ministry of Education and Science, Almaty, Republic of Kazakhstan.
Dr. Iqbal has published more than 220 scientific contributions in the form of Research, Reviews, Book Chapters and Editorial type scientific articles in various areas of Science & Engineering. Dr. Iqbal has an H-index = 34 along with more than 3800 citations. Dr. Iqbal has a collaborative network with national and international institutes/universities across the globe.
His research interests include biomaterials with novel characteristics for biomedical and pharmaceutical applications, antimicrobial, biocompatible and biodegradable bio-composites for bio-sectors, enzymatic grafting: composites development and characterization, biomedical applications of pristine and grafted materials, particularly infection-free wound healing, bio-catalysis: enzyme kinetics, purification, characterization, immobilization, and industrial applications of enzymes, biomaterials for bioenergy, fermentation process development, production of enzymes, and other industrial products using agro-industrial wastes and by-products, liquid and solid waste management (re)-valorization of agro-industrial wastes and by-products, and bioremediation of textile dyes and effluents and other hazardous pollutants.
radio_button_unchecked
radio_button_checked
Advanced Topics in Bioprocesses
Biochemistry
Doctoral Defense
Doctoral Research
Guided Research
Integrated Exam
Research Proposal
Research Workshop
Research and Innovation Methods
Thesis
radio_button_unchecked
radio_button_checked
Doctor of Philosophy, University of Westminster
Master of Philosophy-Biochemistry, University of Agriculture Faisalabad
Master of Sicence in Biochemistry, University of Agriculture Faisalabad
Bachelor of Science, The Islamia University of Bahawalpur
radio_button_unchecked
radio_button_checked
Adsorptive remediation of environmental pollutants using magnetic hybrid materials as platform adsorbents. Chemosphere. 284. 2021
Recent advances in structural modifications of photo-catalysts for organic pollutants degradation. A comprehensive review. Chemosphere. 284. 2021
MXene-based designer nanomaterials and their exploitation to mitigate hazardous pollutants from environmental matrices. Chemosphere. 283. 2021
Tailored functional materials as robust candidates to mitigate pesticides in aqueous matrices, a review. Chemosphere. 282. 2021
CO2 biocapture by Scenedesmus sp. grown in industrial wastewater. Science of the Total Environment. 790. 2021
radio_button_unchecked
radio_button_checked
Mexican Researcher Certification - Level 2 (Iqbal,Hafiz Muhammad Nasir)