news
state mexico
art culture
Mexican PrepaTec graduate wins BAFTA and is nominated for an Oscar
Carlos Cortés, winner of the BAFTA award for Best Sound for his work on Sound of Metal, is also nominated for an Oscar in the same category.

"In Mexico, there are very passionate people working in sound and many other areas, making higher-quality movies and TV series."
These are the words of Carlos Cortés, a Mexican audio engineer who has won the Best Sound award from the British Academy of Film and Television Arts (BAFTA) for the movie Sound of Metal.
The PrepaTec graduate obtained this distinction along with Mexicans Michelle Couttolenc and Jaime Baksht in a virtual ceremony hosted in London on April 11, which had been delayed due to the COVID-19 pandemic.
They are also the only Mexicans to have been nominated for the Oscars this year.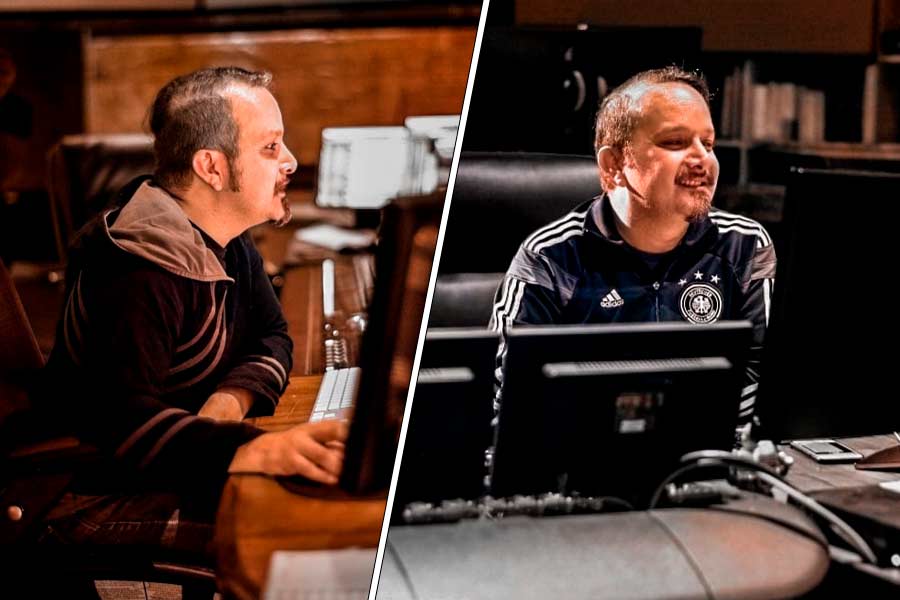 "A milestone in my career"
"Being here is a milestone in my career," said Carlos, a graduate from PrepaTec's State of Mexico campus. 
"I'm really happy that the work and effort we put into our job every day is being recognized. This is the result of the work we do," he told CONECTA.
The BAFTA awards are the British equivalent of the Oscars.
At the 74th awards, the Mexicans were nominated along with productions such as Greyhound, News of the World, Nomadland, and Soul.
The movie was also nominated in the categories of Best Actor, Best Supporting Actor, and Best Editing, the latter of which it also won.
Sound with a Mexican signature
The final sound mix of the movie Sound of Metal was done at Mexican filmmaker Carlos Reygadas' Splendor Omnia studio, located in the Tepoztlán forest.
The Tec graduate has been working there for 9 years, where he had already collaborated with Couttolenc and Baksht on Reygadas' movie Nuestro Tiempo (Our Time).
"I'd already worked with them on two movies; collaborating with them is exciting for me because we've found a formula for working together.
"They're phenomenal colleagues in the area of sound. We made a very good team, and it was suggested that the three of us come together to work as mixers on this movie," said Carlos.
The Mexican studio was contacted by Nico Becker, the Frenchman who led the movie's sound team, which also included Phillip Bladh and Carolina Santana.
"We completed the first phase in about six weeks between March and April 2019. It was shown in Toronto and it did well.
"They edited it again, we tweaked the new parts, and there was still a third phase of editing in January 2020," said the Mexican sound engineer.
Sound of Metal tells the story of a drummer in a metal band who loses his hearing; the sound has been described by The New York Times as "extraordinarily intricate."
"I see that the bar has been raised a lot in Mexico in recent years. There are many passionate people involved in these processes."
Talent on the rise in Mexico
Alejandro González Iñarritú, Alfonso Cuarón, Guillermo del Toro, and Emmanuel Lubezki are some of the Mexicans who have been nominated (and won) the Oscars in recent years.
This year's awards will be no exception, and now Cortés, Couttolenc, and Banksht are looking to go home with the golden statuette.
Cortés believes that this trend in the international movie industry is due to the fact that there are more and more people who are passionate about these arts in Mexico.
"I see that the bar has been raised a lot in Mexico in recent years. There are many passionate people involved in these processes."
"These are pros who are not satisfied just with the knowledge they have. They're always trying to go one step further with their talent. I see it all the time," he added.
The 93rd Oscars will be held on April 25. There, the Mexicans will be competing against movies like Greyhound, Mank, News of the World, and Soul.
MORE NEWS AT CONECTA:
Seleccionar notas relacionadas automáticamente
1
In Our Other Media