Tec graduate Ana Verónica Estrada has won an international competition for her master's project at the University of Lübeck in Germany.

Ana Verónica Estrada, a graduate of the Tec's North Sonora campus, has won first place in the Lübeck Student Conference (Studierendentagung Lübeck) competition with the project "Automatic segmentation of the femoral artery in 2D ultrasound images."
The Tec graduate is currently pursuing a master's degree in Biomedical Engineering at the University of Lübeck in Germany.
The project is part of the Nav EVAR work of Dr. Felix von Haxthausen, who holds a Master of Science in Biomedical Engineering from the University of Lübeck.
Nav EVAR aims to reduce exposure to X-rays and fluoroscopy in the treatment of vascular problems through virtual reality, which assists Ana Verónica's project. 
"In my project, the femoral artery is located automatically using 2D ultrasound. The resulting images give us an idea of where the artery is located and where to perform the intervention," explained the Tec graduate.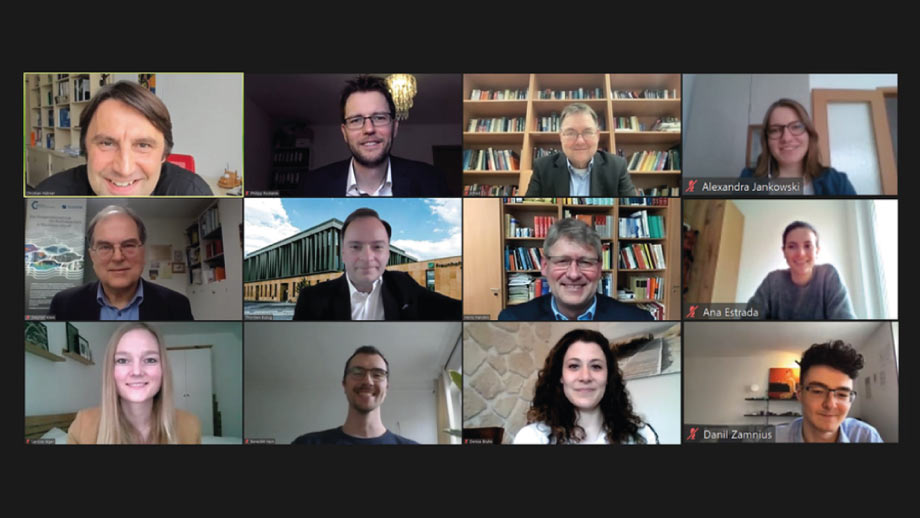 Ana Verónica added that 2D ultrasound uses high frequency sound waves to produce images of the body's internal structures and see in real time if there is any injury or malformation.
The contest was divided into two segments: A and B, with Ana Verónica participating in A.
In Segment A, students presented projects related to Imaging, Image Processing, Artificial Intelligence (AI), Signal Processing, Hearing Technology, and Electronics.
"My project is based on Deep Learning and convolutional neural networks, which are a branch of artificial intelligence," she said.
Ana Verónica explained that Deep Learning is a branch of AI that is responsible for extracting patterns or sequences through neural networks, in order to predict outcomes or effective decision-making.
"Some examples of Deep Learning include recognition of speech, objects, faces, and automatic translations," said the Tec graduate.
"The truth is that I didn't expect it, there were many high-quality presentations. It's incredible how sometimes we demand more from ourselves than from others," she said.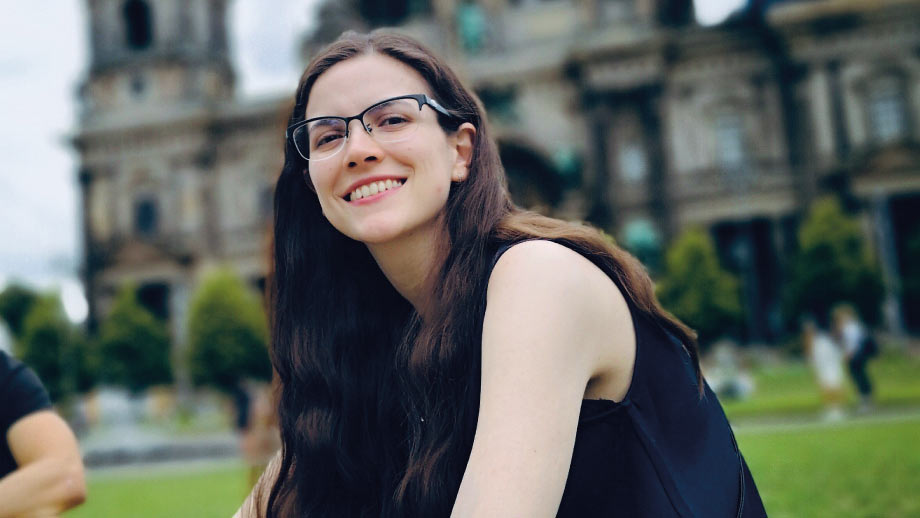 New opportunities in Germany
The Tec graduate studied Mechatronic Engineering at the North Sonora campus, where she found the opportunity to get some international experience. 
Ana Verónica went to Esslingen am Neckar in southern Germany, where she studied subjects in the automation field at the University of Applied Sciences.
Upon returning to Hermosillo, she worked as an intern at BOSCH and Ford, but she always wanted to return to Germany.
"Higher education is accessible in Germany. To go back, I had to find a program that I liked and that was in English," she said.
"Higher education is accessible in Germany. To go back, I had to find a program that I liked and that was in English."
Mechatronic Engineering Director Dr. José Manuel Nieto shared the importance of having international experience.
"It's an opportunity for students to think about where they want to go, during and after their university degree," he said.
"You have to try not only to go abroad but to look for a specialty in your area of interest," added Dr. Nieto.
"I advise students to follow these three paths within their career: working for a company, entrepreneurship, and continuing to study," concluded the director.
Ana Verónica finished by saying that her plan is to continue with her master's degree in Germany and perhaps continue working in that country.
"I've always wanted to be where I am, so I worked to achieve it. I'm very grateful that everything has worked out. I've had to adapt the original plan, but the result has been the same," she concluded.
YOU SHOULD ALSO READ:
Seleccionar notas relacionadas automáticamente
1