Originally from Colombia, he decided to stay in Mexico and collaborate with the best universities in the world to study supply chains.
Camilo Andrés Mora Quiñones, professor at the School of Engineering and Sciences at Tec de Monterrey's Santa Fe campus, won the award for "The Best Master's Thesis in Mexico 2020".
His dissertation entitled "The evolution of the grocery retail landscape in a megacity in emerging markets. The case of Mexico City" received the award given by the Mexican Association of Logistics.
This association gives this award each year to the best master's thesis related to logistics and supply chain issues.
"I submitted my thesis, and the winner of the award was revealed on October 9, during the closing ceremony of the 8th International Logistics and Supply Chain Conference (CiLOG). It was very exciting to win!" he said.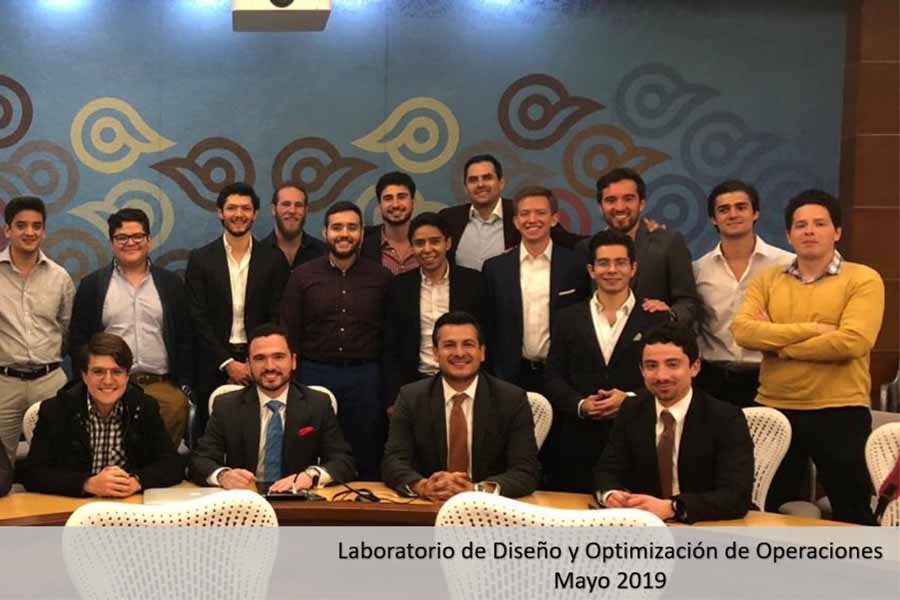 His thesis project was inspired by the threat of rapid growth in the number of convenience stores and the creation of small supermarket formats for grocery stores or "changarros" in Mexico.
"My interest was in how to help micro and small enterprises. And the majority of these types of shops in Mexico and other developing countries are changarros or nanostores. To give you an idea, it's estimated that in Mexico City alone there are 90,000 nanostores, 500 supermarkets and 2,000 convenience stores. 
"Nanostores are sources of employment for thousands of families and make up an important part of the sales (40% -60%) of large companies such as Sigma, Bimbo, or Coca-Cola," he emphasized.
During his graduate studies, he took part in research visits at the Center for Transportation and Logistics (CTL) of the Massachusetts Institute of Technology (MIT).
Professor Mora Quiñones holds a degree in Industrial and Systems Engineering from Tecnológico de Monterrey's State of Mexico Campus and a master's degree in Engineering Sciences from Tecnológico de Monterrey's Mexico City Campus. He is currently pursuing a Doctorate in Engineering Sciences at Tecnológico de Monterrey's Monterrey Campus.
Hard work pays off
Professor Mora's winning thesis was directed by Dr. Leopoldo Eduardo Cárdenas Barrón from Tecnológico de Monterrey and co-directed by Dr. Josué Cuauhtémoc Velázquez Martínez from MIT.
The work includes 3 studies. The first study used more than three million data points and is a statistical spatial analysis of Mexico City which mainly helps us to understand how the number of grocery stores, convenience stores, and supermarkets has evolved in the last ten years and identifies the areas and the type of clients they serve. 
"Evidence was found for the coexistence of these stores. Nanostores are not going to disappear. They are resilient and will coexist with convenience stores and modern channel stores, both at low socioeconomic levels, where there are a greater number of these stores, and also at high socioeconomic levels.
In other words, Mexican consumers buy in these three channels regardless of their socioeconomic level. The issue is how much they buy and how often," he said.
His second study was motivated by the lack of a store classification system in the literature. This led him to develop an empirical study that resulted in the generation of the first taxonomy of grocery stores for Mexico City.
To carry out this study, more than 60 undergraduate students from the School of Engineering and Sciences at the Tecnológico de Monterrey campus in the Mexico City region participated in the data collection under the supervision of Dr. Luis Herrera, Dr. Jaime Palma, and Dr. Iván Arana.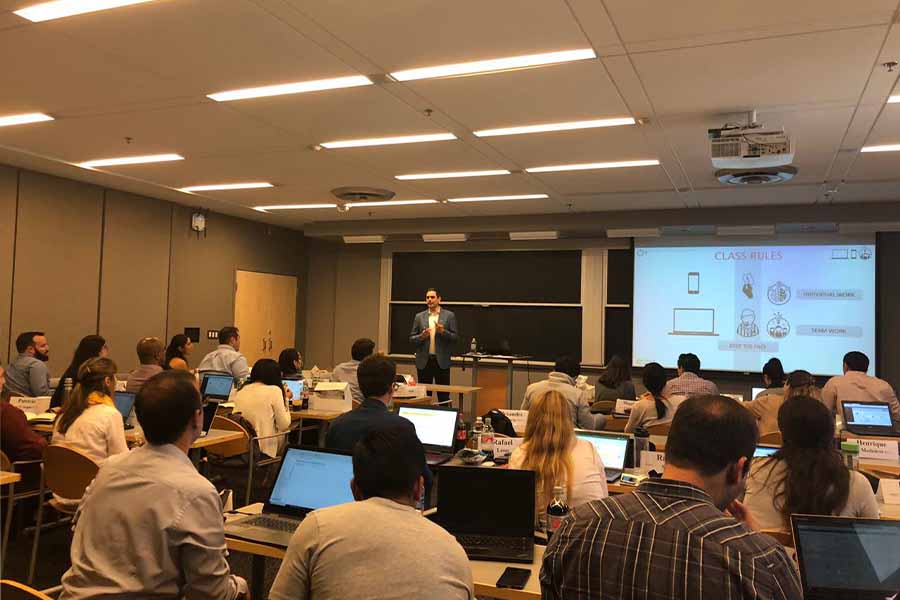 Finally, he shared that the third study is a model inspired by natural phenomena, to simplify a complex system, facilitating the understanding of the relationships that exist between the different types of stores under economic shocks.
The model allowed for the creation of scenarios showing the impact of the economic crisis caused by the COVID-19 pandemic so that companies in the sector can make better decisions about logistical and supply chain issues.
"The number of shops moves at different frequencies and amplitudes. An adjustment was made with historical data from the last ten years and it showed that when there is an economic shock, the nanostores are the ones that absorb the shock. Meanwhile, convenience stores and modern channel stores don't take much of the impact.
The nanostores are the ones that begin to fluctuate. What does this mean? That many small stores die, but since there is a very low barrier to entry, new stores open and so on, which has relevant logistical implications for all those involved in the industry," he concluded.
Professor Camilo has more than ten years of experience in supply chain management, entrepreneurship, and in the use of technology. He is also a professor at MIT GCLOG and Project Manager of the MIT GeneSys project.
His professional experience also includes management positions in real estate, food and beverage, retail, energy, recycling, and technology industries in Mexico, Colombia, and Canada.
YOU'LL DEFINITELY WANT TO READ THIS TOO:
Seleccionar notas relacionadas automáticamente
1