The team will participate with their "HUITZIL-1 SERVICE probe" project, focused on the continual maintenance of in-orbit satellites.

Four students at Tecnológico de Monterrey's Querétaro campus had the honor of representing Mexico in the international stage of the Hackathon Space Challenge, an aerospace innovation competition set up by the European Space Agency.
The students from the School of Engineering and Sciences will now compete against universities in 49 other countries with their project to continually maintain satellites using a probe placed in orbit and anchored to an International Space Station.
The Huitzil Aerospace team, made up of Eduardo Leonardo, Noé Sandoval, Sergio Ruiz, and Juan Pablo Murrieta, presented their HUITZIL-1 SERVICE Probe project, which was the winner of the national stage of this event, to a panel of judges.
"There are 50 countries in total: Mexico and 49 others. It's a very important event. We're going to receive mentoring prior to the event to improve our idea," said Sergio Ruiz, a Mechanical Engineering Management student, in an interview with CONECTA.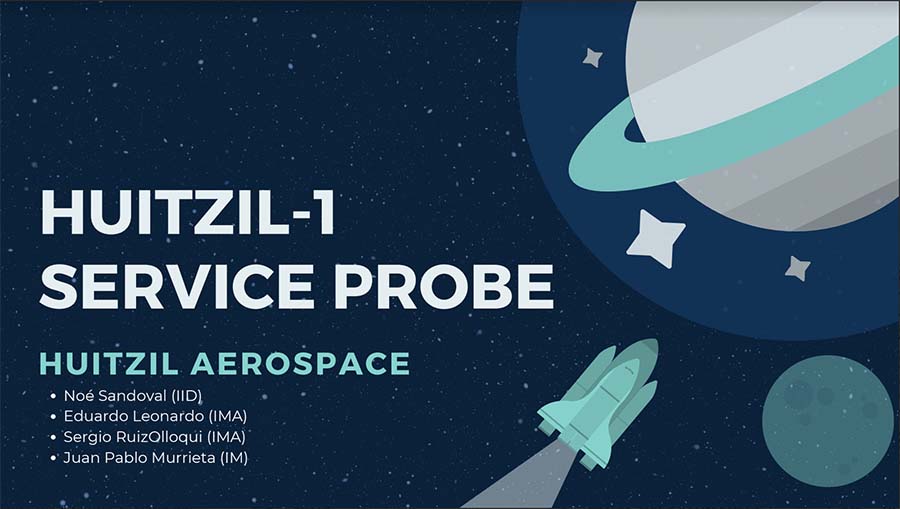 The project 
According to the team, the competition included a total of 50 different challenges related to aerospace industry innovation, which gave participants the freedom to choose one that matched their skills and interests.
"There are a number of issues related to this endeavor and you have to find a solution to these challenges. They give you 24 hours to come up with ideas and a well-planned proposal," explained Juan Pablo Murrieta, a Mechanical Engineering student.
"We had first chosen something to do with composite materials. In the end, we decided on the continual maintenance proposal because it's a challenge that allowed us to develop innovative ideas and be imaginative, but for which you can also find stakeholders who can pay for the project," added Eduardo, a Mechanical Engineering student.
In this way, it is possible to extend the life of satellites, which translates into both a reduction in financial expense and space pollution. 
"It has its own tools to reach a satellite in geostationary orbit and provide necessary maintenance, such as changing batteries or fuel, or inspecting solar panels, and this means that the satellite can last another 5 to 10 years in orbit," Juan Pablo said.
The project seeks to start a trend in the market by producing new modular satellites, beginning an ecological and economic change by using a single probe.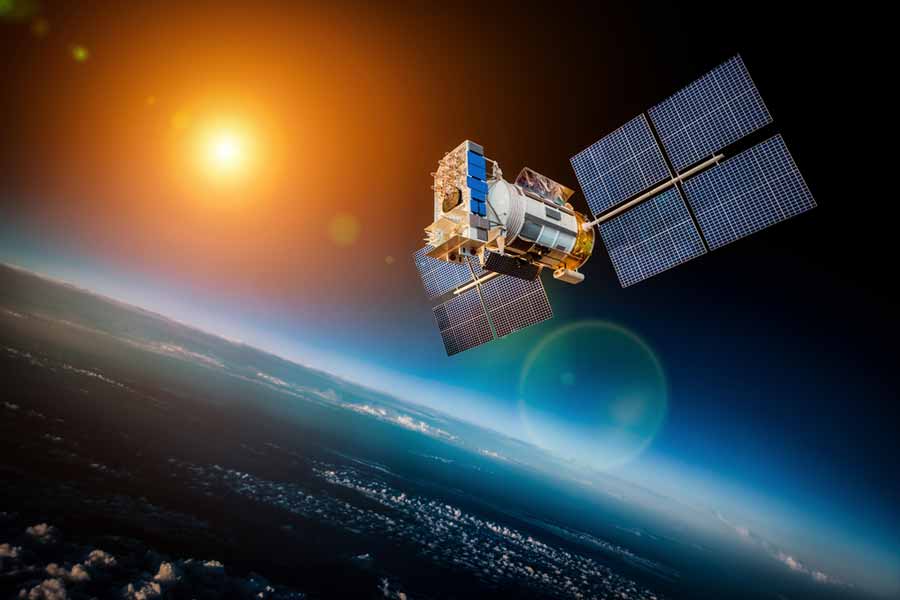 Their experience at the Hackathon Space Challenge
Due to the nature of the challenge, a variety of obstacles and difficulties arose during development of the idea. The greatest difficulties included turning the project into a profitable business proposal, and the limited time they were given to present it.
"Organizing your ideas and developing them in just a few hours, perfecting them, reaching the end of the event with enough energy to present them, and dealing with fatigue, were important challenges that had to be overcome," said Sergio.
However, the diversity of knowledge within our team and our teamwork abilities created a synergy between the team members which eventually allowed us to come up with the winning project.
"In those 24 hours, we learned that it is difficult to work as a team, but at the same time we realized that everyone has particular skills that they can contribute. As a whole, the synergy produced a very good team. I think that's why we were successful," Eduardo added.
En-route to the international competition 
The team is preparing to represent Mexico at the next stage of the competition, the international hackathon called ActInSpace, presenting its innovative project with some possible improvements a well-established business plan to make it economically viable. 
"We'll be receiving mentoring in the weeks prior to the event so that we can further refine our idea and present it," Sergio said.
As a result of the COVID-19 pandemic, the event is expected to take place virtually in February 2021, organized by the European Space Agency and the Toulouse Agency in France.
With contributions from: Karen Tovar, Renata Chavez, and Jose Luis Espinosa
CONTINUE READING:
Seleccionar notas relacionadas automáticamente
1
In Our Other Media