Inosan Biopharma and TecSalud will begin a clinical trial of polyclonal antibodies to treat COVID-19.
The pharmaceutical company Inosan Biopharma, a world leader in antibody-based treatments, and TecSalud's Clinical Research department have formed a partnership in order to carry out clinical trials of a new alternative for COVID-19 patients.
The aim of these clinical trials is to examine whether polyclonal antibodies have the ability to neutralize the virus and gradually eliminate it from the body before the occurrence of complications that require hospitalization.
Polyclonal antibodies are a complex mixture of several antibodies produced from copies of B lymphocytes.
The clinical trial included in this partnership consists of an antibody (immunoglobulin) therapy , which goes through a process of fractioning and purification for later conversion into a pharmaceutical.
This drug will be administered to patients diagnosed with COVID-19 in order to prevent as many hospitalizations as possible.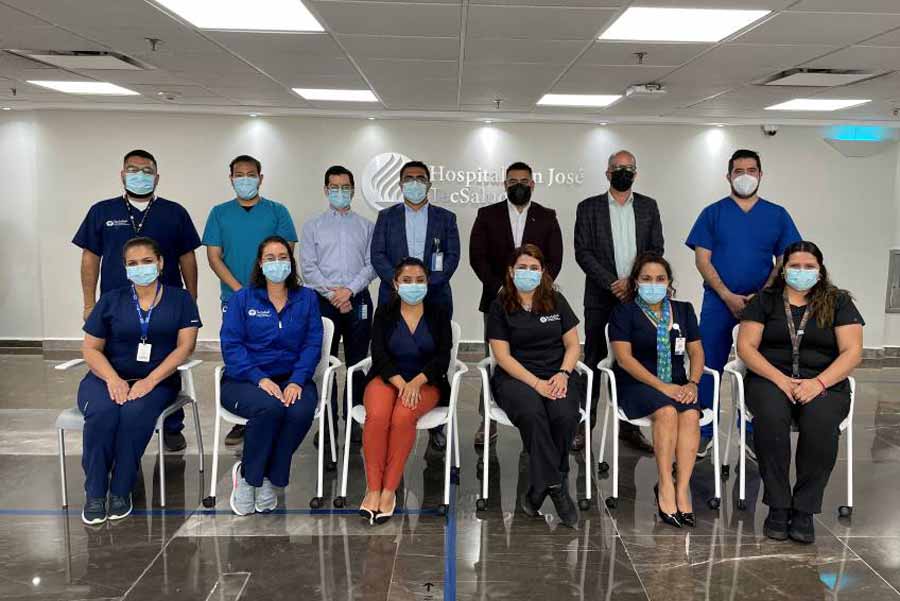 A polyclonal antibody alternative to tackle the pandemic
For Guillermo Torre, Rector of TecSalud and Vice President for Research at Tecnológico de Monterrey, it is important to continue searching for effective alternatives against this virus to tackle the pandemic that we continue to face.
"In addition to continuing the evolution of existing vaccines, TecSalud is preparing a new alternative for patients suffering from this disease.
"This development will provide us with a highly effective treatment, which we hope will quickly reach the vast majority of the public," he added.
"This development will provide us with a highly effective treatment, which we hope will quickly reach the vast majority of the public." - Guillermo Torre
This new treatment is based on an antibody technology platform, which has also been used for the development of several medicines.
These include the world famous antivenoms for snake bites and scorpion stings, which have saved many lives around the world.
This will be the first time it has been used in order to neutralize a virus.
As Juan López, CEO of Inosan Biopharma, explained:
"We're proud to be able to contribute through the Inosan Biopharma technology platform. We see this new treatment as one of the best options there are to neutralize the virus in the early stages of a disease that has infected millions of people worldwide."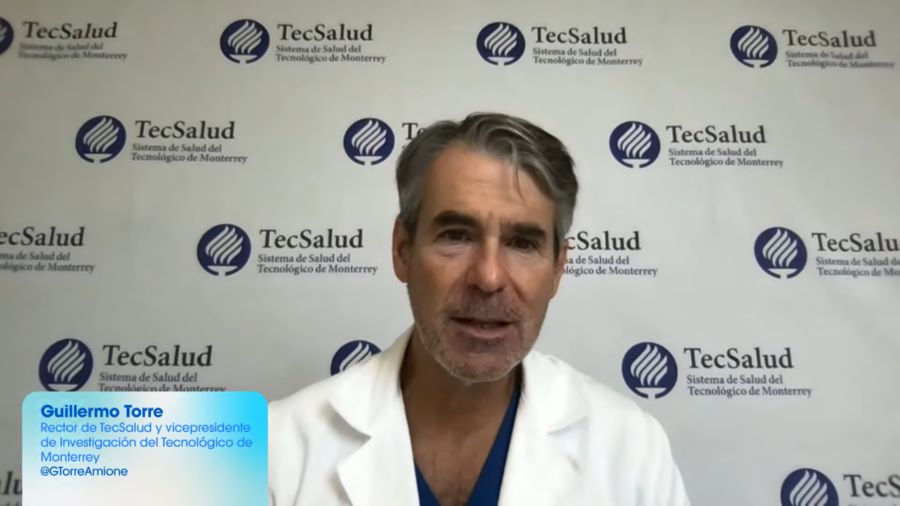 A Mexican collaboration to benefit society
This protocol is the result of the combined efforts of TecSalud and Inosan Biopharma, said Torre. It will also be a 100% Mexican collaboration that benefits society and will boost Mexico's medical and scientific ecosystem.
These clinical trials can begin now that Cofepris has approved clinical trials of polyclonal antibodies to treat COVID-19 patients in Mexico.
Inosan Biopharma has a proven track record of providing safety and efficacy in the products it has launched around the world. As a result, it has set a global benchmark for high production standards.
TecSalud provides innovation and excellence by conducting research aimed at transforming Mexican healthcare. It is currently participating in several clinical research protocols to tackle COVID-19.
Watch the presentation about the clinical trial here (in Spanish):
READ MORE: 
Seleccionar notas relacionadas automáticamente
1