At the Tec de Monterrey Research and Development Conference, the winner of the Nobel Prize in Chemistry asked people to have more faith in the consensus of scientists.

Aaron Ciechanover, an Israeli scientist and winner of the 2004 Nobel Prize in Chemistry, called on the population to trust the scientific consensus on COVID-19 vaccines.
He said that people's reluctance to get vaccinated has been caused by preconceptions, misinformation, and opinions of leaders that go against the general consensus of the scientific community.
During his virtual talk at the Tecnológico de Monterrey Research and Development Conference (CID), the scientist said that in countries such as the United States, there are many groups telling the population not to get vaccinated without sufficient evidence.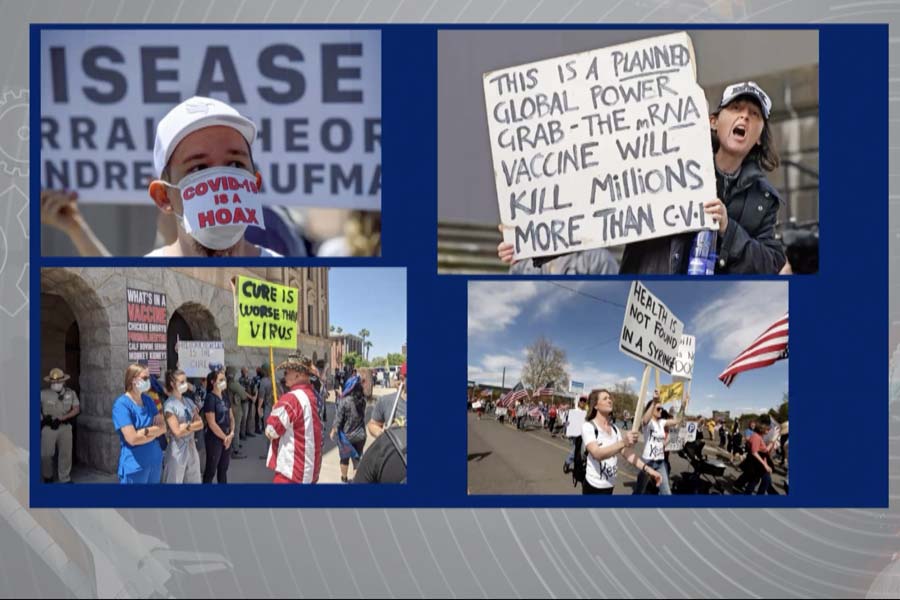 This expert spoke about recent demonstrations in the U.S., where thousands of people have taken to the streets with placards that read: "Don't trust vaccines", or "Mandatory vaccination is microchip tyranny."
"This is nonsense. However, it's what they believe, and nowadays, people are posting all that on Twitter, on Facebook, on WhatsApp, and they're passing it on to their friends and relatives. It's incredible what's happening with the anti-vaccine movement," said the specialist.
"It's incredible what's happening with the anti-vaccine movement."
The historical background
Ciechanover recounted the case of Andrew Wakefield, a British doctor who published an article in The Lancet journal in 1998 that correlated the MMR vaccine (for measles, mumps, and rubella) with autism in children.
However, The Lancet retracted publication of the study in 2010, as evidence had finally emerged that it was riddled with misinterpreted or falsified scientific data.
"The damage that Wakefield caused was that measles returned due to his influence and thousands of children died from this disease because they hadn't been vaccinated," Ciechanover explained.
The scientist mentioned that, in the United States, 12% of the population aged 60 or above doesn't want to get vaccinated against COVID-19. 
What's more, 40% of African Americans say that they're not going to get vaccinated, even though the number of those affected by coronavirus in this group is more than double that of the general population.
According to Ciechanover, this is due to the lack of trust that these sectors of society have in the health authorities, or due to bad experiences that they or their ancestors have had in the United States.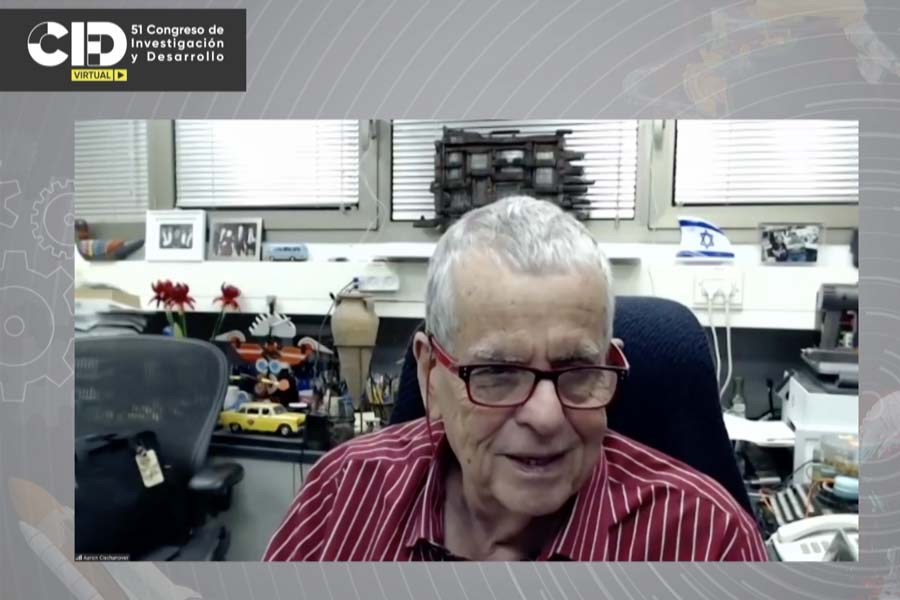 A common front against the infodemic
That's why it's important to increase the number of media campaigns in favor of vaccination, as is being done in Israel, where there's been an information blitz, according to Ciechanover.
This campaign has helped the vaccination rate in that country to become number one in the world: more than 49% of the population has already received at least one dose.
To this end, this Nobel Prize winner called on not only natural scientists, but also social scientists, journalists, politicians, and religious leaders to unify their rhetoric in favor of vaccination.
"We have to take a rational approach towards people. We can't speak to them in technical jargon, but in language they understand.
"That way, we won't give them the feeling that we're superior to them, and that we speak in a way they don't understand. We have to look them in the eye and tell them that we're just like them," he concluded.
"We have to have a rational approach to people. We can't speak to them in technical jargon, but in language they understand."
The 51st Research and Development Conference
The 51st Research and Development Conference (CID) takes place from February 24 to 26. It's an annual event that's been held for over 50 years. This year, it's online as a result of the pandemic.
It aims to share the results of the research carried out at the institution with both Mexican and global communities, and thereby connect society with knowledge in order to be able to have an impact on social, educational, economic, and health sectors, to name but a few.
"We want to be a university with research that generates more knowledge and finds solutions to problems within our society," said David Garza, rector and executive president of the Tec.
YOU'LL DEFINITELY WANT TO READ:
Seleccionar notas relacionadas automáticamente
1