A Mexican Tec graduate is a finalist in a lunar travel simulation project created by NASA and the Russian space agency.

Photos: Courtesy of Carlos Olascoaga
Mexican Carlos Olascoaga is one of the candidates to join the team of 6 people who will spend 240 days in isolation to simulate a mission on the Moon as part of the NEK & SIRIUS program from Russian space agency Roscosmos and American space agency NASA.
"It's an opportunity to test new technologies, such as simulating the lunar surface, virtual reality, helmets, and more," Olascoaga told CONECTA.
Carlos, 28, holds a degree in mechatronic engineering from Tec de Monterrey. He has been in Russia since 2019 studying a master's degree in Aerospace Engineering at the Moscow Aviation Institute. 
The Tec graduate said that if selected in February 2021 for the SIRIUS-18/19 mission as an analog astronaut, the term used for someone participating in space simulations while on Earth, he will have to stay for 8 months in a closed and pressurized habitat.
This project offers unique aspects for studying the body and mind, which will be critical to meeting NASA's long-term goals of sending multicultural crews to the Moon and finally to the planet Mars.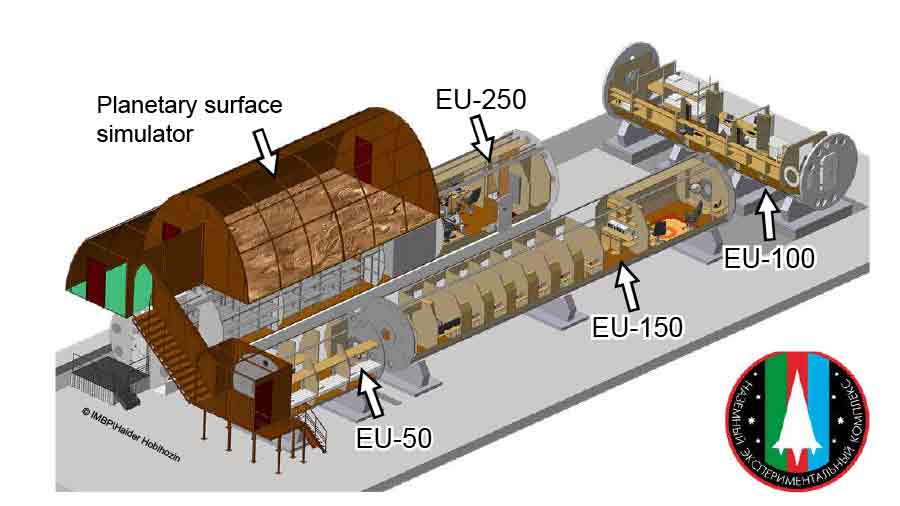 What will the space mission be like?
Carlos said that he was invited to this project because he had met astronauts, such as Russian Anna Yuryevna Kikina and American Anna Fisher, after attending aeronautical conferences in Russia.
"My master's degree is focused on rocket systems. At one of these conferences, I met a Russian astronaut (Anastasia Antonova) who did the experiment, and some time later they invited me," Carlos said.
This project will study the physiology, psychology, and dynamics of a space exploration crew during isolation, confinement, and remote conditions in a multimodule facility.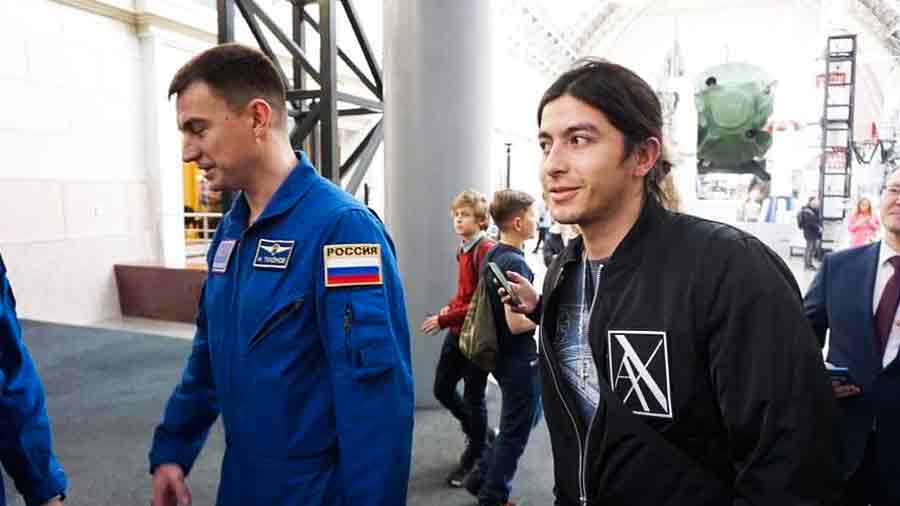 The NEK station, where the experiment will take place, contains 5 modules. One of them is for virtually simulating a landing on Mars.
Another is for conducting medical and psychological experiments on the participants, and yet another is for where crew members live, eat, and work.
The fourth module is for storing food, as well as for housing the greenhouse, a gym, and food freezers.
The fifth module is a simulation of the terrain on Mars where analog astronauts need to wear spacesuits as if they were on the red planet.
The selection process included interviews, résumé reviews, and sought expertise in engineering, medicine, or as a pilot.
"They do a medical exam in which they evaluate your eyesight and your body condition. The goal is to select a team of 6 people: 3 men and 3 women," said Olascoaga, who is one of the male finalists.
"They invite a select group of people, but as far as I know, there are five other men from Russia, India, and the United States."
He added that the team should consist of engineers, doctors, and pilots, and the project is planned to begin on June 3, 2021.
How they prepare for simulating a lunar colony
Carlos said that there are different types of tests carried out on Earth in preparation for off-planet voyages and colonies.
The NEK & SIRIUS mission, located at the Institute of Biomedical Problems at the Russian Academy of Sciences in Moscow, began in 2017 with a 17-day trial, followed by another 4-month stage conducted in 2019.
The crew will consume dehydrated food, commonly used by astronauts, along with fresh food as they do on the International Space Station.
Olascoaga also said that communication with the outside world will be minimal and that they will perform simulations of spacewalks like the ones astronauts take.
"You wonder what's going to happen. I hope nothing bad happens. In Moscow, I had to be locked in a dorm room (because of the pandemic). So, I sort of feel like I've already trained. 
"In any case, it's not the same to physically see people as it is to be far away from them," he said.
The challenges of being isolated for 8 months
Carlos' first challenge is the multicultural issue and dealing with being in isolation with people from different countries.
Another challenge of the project is that of biomedical risks associated with long-term space missions.
The Mexican explained that bodily reactions will be studied, so there are doctors checking brain signals, breathing, and vision, among other things.
"These are activities for monitoring your body. They're actually experiments they do on the International Space Station."
Carlos mentioned that if selected, he will take a guitar and books with him to avoid getting bored, as they won't have internet access.
His career from FIRST to studying in Russia
Carlos became interested in engineering after participating in a high school youth robotics event called the FIRST Robotics Competition, a robotics tournament conceived as an aspirational sport to get children and young people interested in science.
"If a child asked me how to follow in my footsteps, I would tell them that there's a lot to learn from failure. Don't give up the first time. It's possible to do big things."
This experience led him to choose to study mechatronic engineering, which he combined with his passion for music, leading him to do a summer course in music production in Los Angeles, California.
"In that summer of 2014, I met some SpaceX engineers who were staying at the same place we (Tec students) were staying. 
"They told me they were working there. I hadn't heard of Elon Musk yet, but it stuck with me, and I thought, 'I want to do something like that,'" he recalled.
The young man finished his degree in 2016 and went on to work for Ford as a Product and Design Engineer, where he worked on models such as the F-150 and the electric Mustang.
In addition to engineering and music, Carlos said that he's always loved soccer and joined the PrepaTec school team in Toluca, where he lived.
As an engineer at Ford, Carlos traveled to the Russia 2018 World Cup, where he met a young woman with whom he started a relationship, so he found a way to study a master's degree in aerospace engineering there.
"Then I took the admissions exam (at the Moscow Aviation Institute) and finally was accepted. It was difficult to be a student again in another country, and I didn't know much Russian."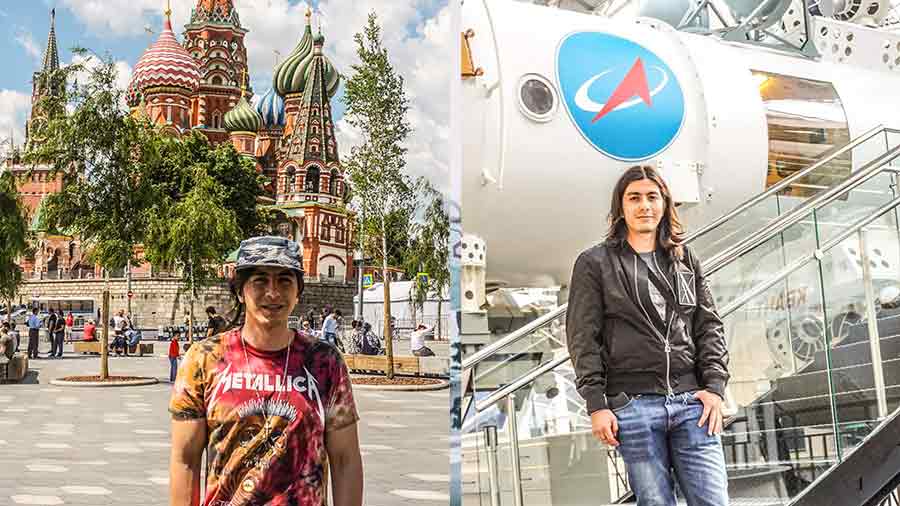 A future in space with a Mexican presence
If accepted into the SIRIUS project, Carlos will be the second Mexican to do so after Carmen Félix, also a graduate of Tec de Monterrey, who participated in a similar simulation project in 2016.
Carmen was the first Mexican to be an analog astronaut at the Mars Desert Research Station, also organized by NASA.
Meanwhile, the SIRIUS project is in its third stage, in which isolation will begin in June of 2021.
Carlos says he will also try to continue preparing at the Gagarin Cosmonaut Training Center in Russia.
"They train with centrifugal force there (to simulate the journey to space). It'd be amazing for me to get into something like that," he said.
One of Olascoaga's dreams is to build rockets in Mexico, and his master's thesis is focused on that area.
The engineer said that the next step for the Mexican space program is to have a launch site like in Russia and the United States. 
"Our Mexican Space Agency is 10 years old. No one knows what they're going to do or if there are any projects, but I think it's a good idea to teach these things to kids or the next generations.
"If a child asked me how they could follow in my footsteps, I would tell them that there's a lot you can learn from failure. Don't give up the first time. It's possible to do big things," he concluded.
YOU'LL DEFINITELY WANT TO READ:
Seleccionar notas relacionadas automáticamente
1
In Our Other Media