The information from the study of 100,000 Mexicans will allow researchers to understand the genetic variation of diseases that affect the population.
TecSalud, Tec de Monterrey's health system, has launched the oriGen initiative, a study to decipher the Mexican genome and understand precisely the genetic components associated with the most common diseases in the country.
The project will sequence the DNA of 100,000 Mexicans, an unprecedented initiative in Latin America, said Guillermo Torre, Rector of TecSalud and Vice President for Research at the Tec.
"The collective information will allow us to find real solutions to the most important health problems in Mexico," he said during the presentation of the oriGen project.
At the launch, it was reported that the oriGen project will collaborate with the National Institute of Genomic Medicine (INMEGEN for its initials in Spanish) to create a genetic information database with the potential to help provide fast and accurate diagnoses, or even reduce the risk of diseases.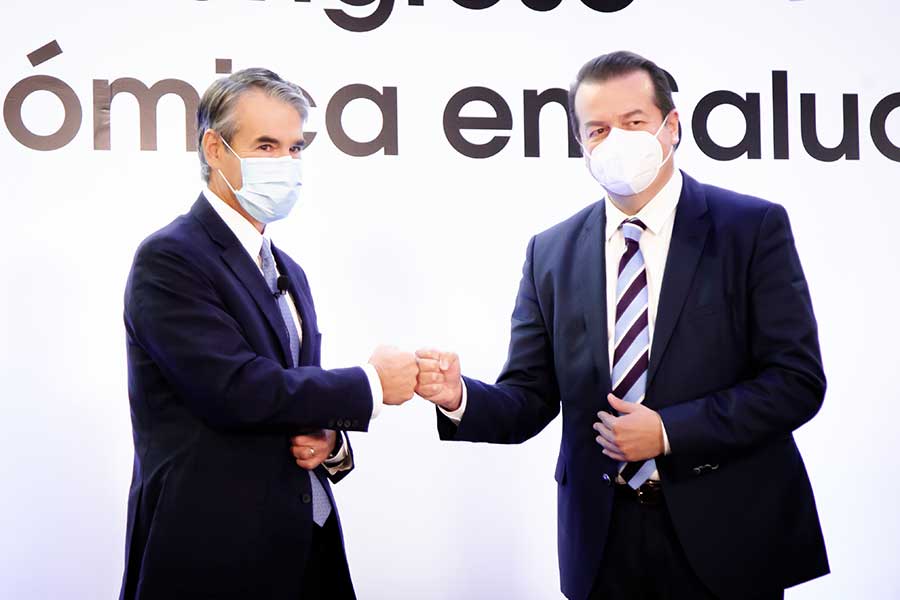 The 5 phases to analyze the Mexican genome
DNA (deoxyribonucleic acid) is the chemical name of the molecule that contains the hereditary genetic information in all living beings.
The oriGen project is a strategic initiative from TecSalud that will have 5 general phases (from 2021 to 2025), which are:
1. Recruitment
This consists of enrolling volunteers who meet 2 principal requirements: being Mexican and being at least 18 years old.
People who agree to participate in the program as volunteers must complete a protocol that first asks them for personal information such as age, gender, and any type of condition they have.
2. Processing samples
When a volunteer agrees to donate a sample, between 5 and 7 ml of blood is drawn from their bloodstream in the laboratory.
In that sample, the researchers will obtain the cells from which to extract people's DNA.
The samples are stored in a biobank where the nucleic acids are stored at very low temperatures to keep the DNA in good condition.
3. Genome sequencing
State-of-the-art equipment in the Tec Base genome sequencing laboratory is used to decode each volunteer's DNA. 
This technique determines the exact sequence of the four components of the DNA molecule: adenine (A), cytosine (C), guanine (G), and thymine (T).
Knowing the sequence data tells us about the changes in a gene, which will allow us to understand the causes of diseases.
4. Bioinformatics processing
This consists of ordering the information obtained during sequencing to be able to extract the most important data in research projects.
The data are correlated with information on conditions and diseases to enable the creation of strategies that help prevent or treat them.
5. New research strategies 
With genomic information related to the diseases and habits of Mexicans, prevention strategies can be developed for common conditions in Mexico such as diabetes, cancer, and hypertension.
Measures could also be implemented to improve the quality of life for people in the region, such as healthier diets for the population.

 
How oriGen will recruit 100,000 Mexicans
The project consists of 4 recruitment stages over the same number of years, during which the number of volunteers in the program will be increased throughout several regions of the country.
"This is a great collaborative project. It's not a Tec or INMEGEN project. It's really from a community of Mexican volunteers who we will work together with to generate new knowledge," said Dr. Torre.
The recruitment of participants will be carried out as follows:
2021-2022: 5,000 volunteers.
2022-2023: 15,000 volunteers.
2023-2024: 30,000 volunteers.
2024-2025: 50,000 volunteers.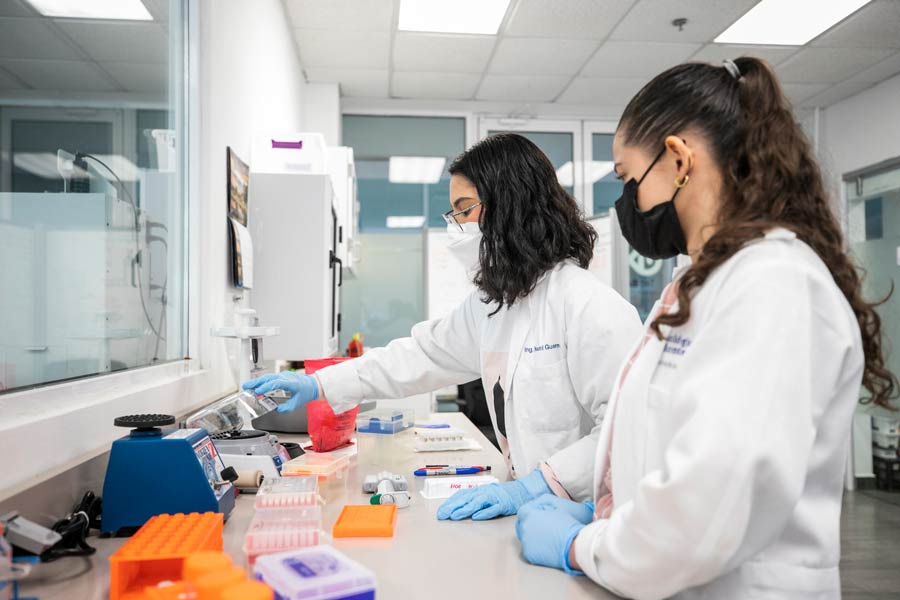 OriGen project, unprecedented in Latin America
The oriGen project is one of the largest genome sequencing initiatives in Latin America and probably the first on this scale to be carried out in the country, said Dr. Victor Treviño, a research professor at the School of Medicine and the person in charge of bioinformatics at oriGen.
"There are no studies of this type or of this size in the Latin American population. The existing studies are from Mexicans or Latinos who have enrolled in U.S. and European projects," he said.
"There are similar available studies in the rest of the world, but Latin American populations have little representation, so the genetic content and its association with diseases in Mexico will be novel," said Dr. Gerardo García, Director of Translational Research at TecSalud.
Project leader Dr. Elena González highlighted the effort to advance this type of large-scale study in Mexico and the collaboration in this case between TecSalud and INMEGEN. 
"They have the experience. We have created and consolidated committees for each of the processes that this protocol entails," explained Dr. González.
"Together, we have the need and the obligation to create a research committee that advocates for the evaluation of projects by researchers who want to use the information," she added.
"The collective information will allow us to find real solutions to the most important health problems in Mexico." – Dr. Guillermo Torre
Sequencing Mexican DNA
Dr. Alejandra Chávez, who runs the Tec Base genomics laboratory, points out that all organisms, living beings from humans, plants, and animals to microorganisms and viruses, contain their genetic information in the DNA molecule.
"It contains everything we are, how we move, and how we function. Therefore, sequencing consists of extracting that information from this molecule and decoding it, understanding exactly what it contains," explained Dr. Chávez.
"The population's genome can give us a lot of information about disease propensity or what characteristics exist for polymorphisms (DNA variants) that make them better suited to certain foods, drugs, or even which ones could do more harm," she added.
The genomic information of 100,000 Mexicans will allow us to understand the genetic structure of the population, said Dr. Rocío Ortiz, a cancer research professor.
"We can understand many of the DNA variants that may be associated not only with our phenotype, which is our appearance, but even proteins and how they work, or how our metabolism works and associating it with pathologies," said Dr. Ortiz.
The project will also make it possible to determine the population's specific risk associations with metabolic and chronic diseases that may depend on the interaction between genes and people's environment.
"It's going to give us a good idea of the genetic characteristics that may be associated with diseases in our population," said Dr. Servando Cardona, Director of Clinical Research at TecSalud.
"We can group people by comparing, for example, their types of profession. Knowing their characteristics will allow us to anticipate solutions to the problems that may arise in the future, both for these people and for their children," added Dr. Cardona.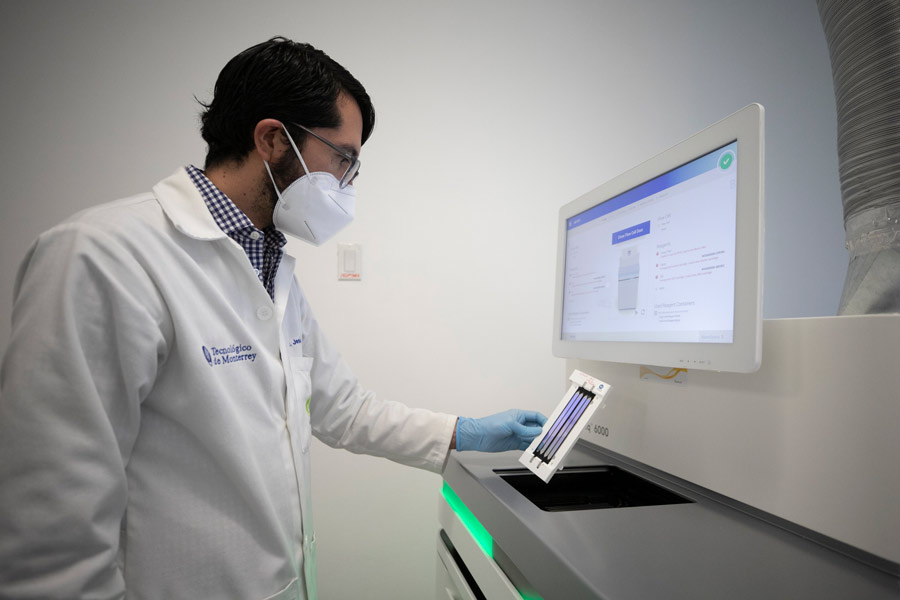 Personalized treatments and other benefits of the study
Dr. Cardona points out that this information about Mexicans will also help to determine predispositions to possible hereditary diseases such as diabetes, cancer, hypertension, and cognitive disorders.
"This is why having the genetic information is very important. It's data that will help not only the volunteers who want to participate but also their children and all our genealogy," he added.
Dr. Alejandra Chávez, who is also a researcher in the area of nutrigenomics, points out that by having the information from a large number of Mexicans will also provide benefits in terms of nutrition.
"We'll be able to develop projects that help us improve people's quality of life, in addition to treatments, diagnoses of diseases, and dietary interventions for Mexicans.
"We can study which foods are better for Mexicans and which ones we should not consume. We'll be able to enhance our use of food to improve the quality of Mexicans' lives," said Dr. Chávez.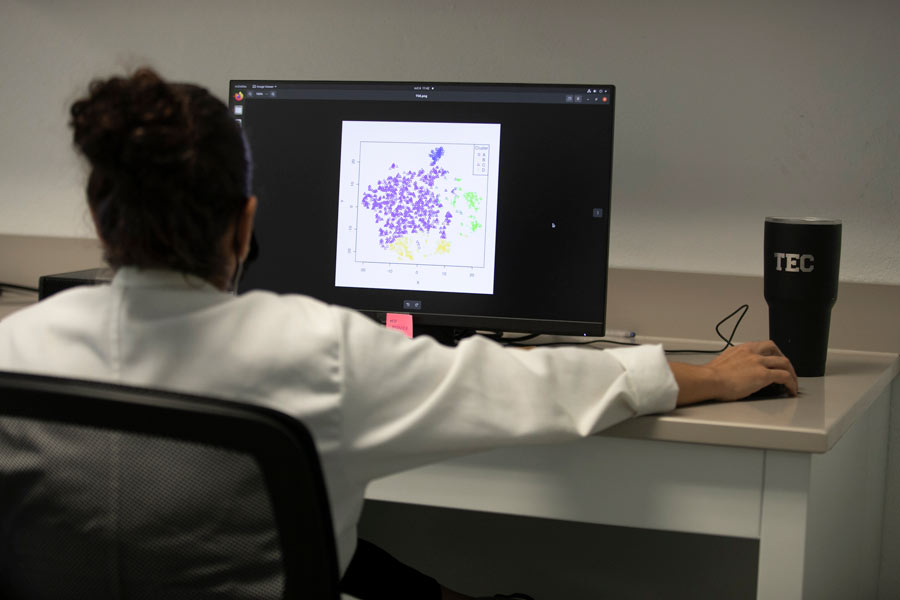 Volunteer profile and requirements
The only things needed to participate as a volunteer in the oriGen project are to have Mexican nationality and be of legal age, said Dr. Elena.
"They can even be people who are naturalized Mexican citizens. Several family members with any condition, for example, the same disease, can participate. This will all be part of the information we will ask them for," she explained.
There is no cost to participating in the project, and any costs incurred as a result of the protocol will be covered by the oriGen researchers. 
In addition, participation is completely voluntary and altruistic. However, volunteers will receive a high-precision body composition analysis and access to an app to create an electronic record that will facilitate their medical care.
"I think one of the attributes of Mexicans and the Latin American community is always being willing to try to help solve problems. The community of people who participate need to be very altruistic," said Dr. Gerardo García.
"Those who participate should know that there will be no short-term results but that the results will be for future generations. They have to feel that they are part of an informed community and part of the contribution to the development of this project," he added.
The information shared by volunteers will not be registered under their first or last name but will be linked to a number, Dr. Ortiz explained.
"It's very important to have the genetic information. It's data that will help not only the volunteers who want to participate but also their children and all our genealogy." - Dr. Servando Cardona
Double-encrypted data protection
The Santos y De La Garza Evia I.B.P. Foundation will be responsible for the double-encrypted data obtained from the oriGen project.
This means that the blood sample (DNA) and epidemiological data provided by the volunteers will not be linked to their identity. Publications and researchers will not be able to link the results to any participant.
"What we're going to do is create a free data platform for research. This data will be available for transfer to any researcher who demonstrates they have the capabilities to generate research," said Dr. Elena.
"This protocol will be reviewed by a research committee, and if it complies with the regulations for carrying out research with genomic data according to the law and associated with improving health, we will provide access to the information," she added.
This information will be available to national and international researchers who have the vision of improving health.
"Hopefully, the first release of data can come after a year and then it will continue to be released every year with newer versions, accumulating the data that was processed in the previous stages," said Dr. Treviño.
Here's how you can participate as an oriGen Project volunteer
If you are interested in participating and you are a Mexican of legal age you can register to be a volunteer as follows:
2. Accept the Participant Privacy Notice Agreement. Schedule an in-person appointment, providing official identification (INE, passport).
3. Wait for a registration and appointment confirmation email.
4. On your visit, you will be given the Informed Consent form, which you will need to sign to continue. You will be informed that neither the study nor the samples will bear your name to prevent them from being linked to your identity.
5. A specialist will take your vital signs. You will also have a body composition analysis done, which will give you your current health status.
6. Afterwards, a blood sample will be taken, from which your DNA information will be obtained.
7. Finally, you will fill in epidemiological data (family history, clinical history, and lifestyle) in the electronic medical record in the oriGen mobile app that you can download for free or from the website.
YOU SHOULD ALSO READ:
Seleccionar notas relacionadas automáticamente
1