David Garza, Tec de Monterrey Rector and Executive President, reflects on the challenges of returning to the classroom during the COVID-19 pandemic

David Garza, Tec de Monterrey Rector and President, shared his experiences of coping with the COVID-19 pandemic at the annual meeting of the Association of Pacific Rim Universities (APRU).
According to the University World News site, university leaders from the association met online on June 23 to reflect on the challenges of distance learning and returning to the classroom in a post-COVID era.
Garza shared that the Tec was the first organization in Mexico to suspend its face-to-face classes to protect its community of 150,000 students and 30,000 collaborators, and start online learning.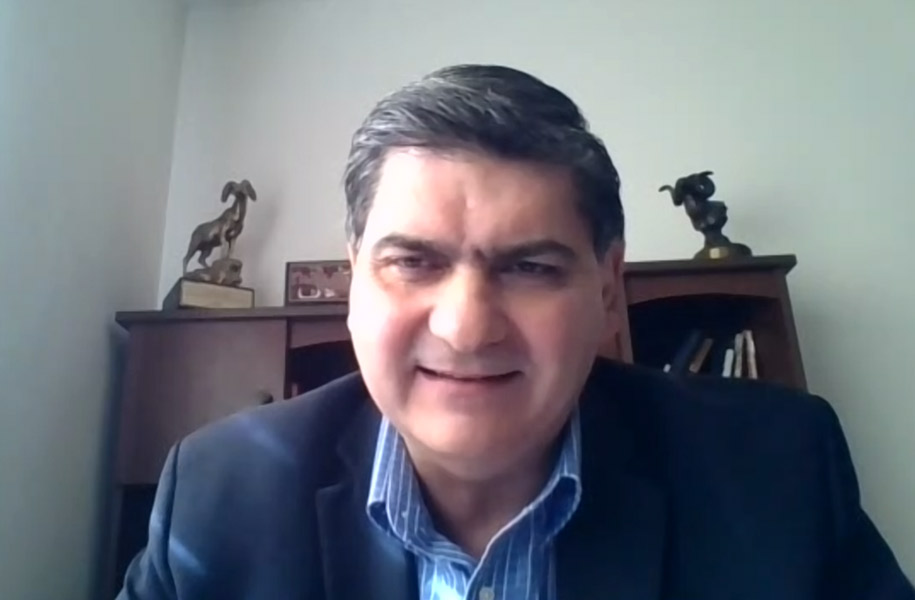 "Then a domino effect started from government agencies, public organizations and private industries and other universities, following our decision."
Garza said the institution relied on seven principles to guide it through this pandemic:
Protecting the health of students and collaborators  
Ensuring academic continuity
Solidarity with the families of students in need
Sharing academic, medical, and scientific resources
Generating empathy and transparent communication
Financial responsibility
Defining future scenarios
In addition to the 50,000 weekly sessions of courses, the Tec also transferred the student experience activities to remote learning.
"We needed to take the university experience to the homes of the students, so we identified cultural activities, sports activities and group activities (to move online) and we also managed to do that."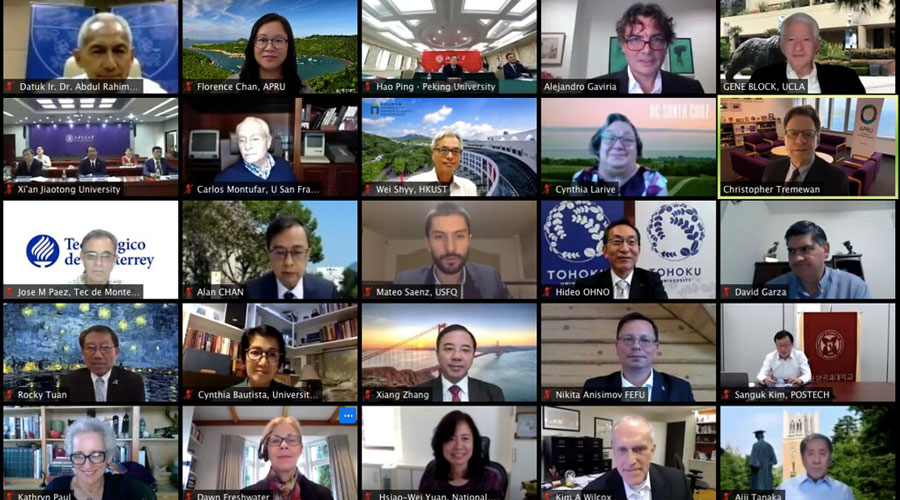 Garza emphasized that the Tec has played a key role in Mexico by coordinating private, government and academic efforts to bring supplies to hospitals, to train health personnel, and to plan hospital capacity, among other actions.
Like some other APRU universities, the Tec created an emergency fund to help students and their families.
"We managed to transfer employee benefits to some students and we also implemented special loans to our staff who had financial problems," said Garza.
In addition to generating trust in society, leadership, quick response, and internal organization were also important factors highlighted at the Tec.
"I am proud of our teachers and medical staff; their agility was also key. They are the true heroes," he added.
DISCUSSING THE NEW REALITY
During the meeting, the university directors agreed that the even more complex challenge will be to come out of lockdown and reopen the campuses safely since it is difficult to plan the "new normal" in the face of so much uncertainty. 
"Different sectors of society looked at us in terms of going into the lockdown and they are looking at us in terms of how to come back. The complexity of coming back is even higher than the complexity of going into lockdown," said Garza.
APRU Chair Gene Block, chancellor at the University of California, Los Angeles (UCLA), said universities have been facing common problems even though they are at different stages of the pandemic.
"Many people view the university as a bit ossified and like dinosaurs, bureaucratic and slow to move, yet many of us moved thousands of classes online in a very short amount of time, demonstrating that universities have more flexibility than most people believed," he said.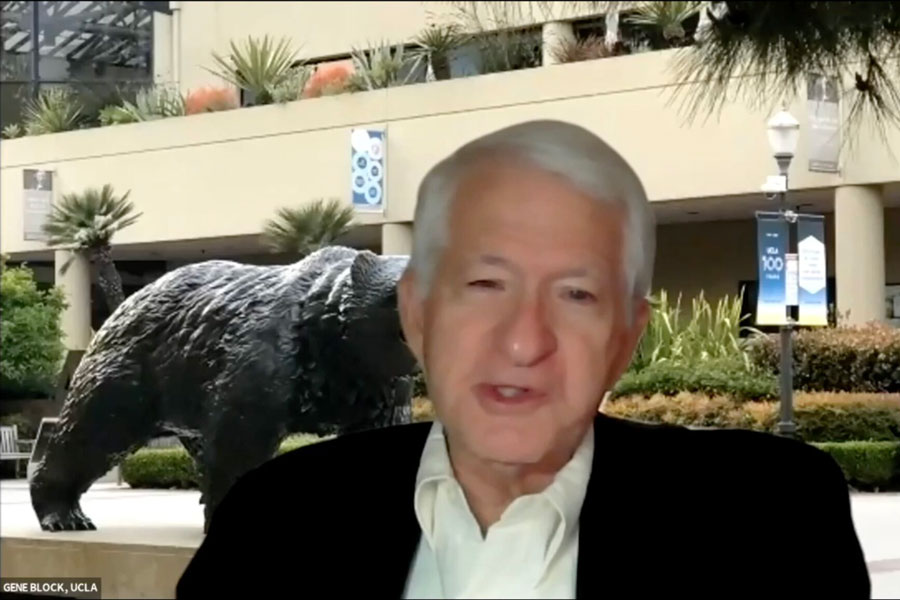 Block added that they are trying to figure out how to get students back to their campuses in a new and safe way.
"All of us have mastered the skills of online learning and it seems like what we have learned will change our universities forever," Block concluded.
The Association of Pacific Rim Universities was established in 1997 and is made up of 55 leading universities from 18 countries of the Pacific Rim, known worldwide for their academic and research excellence. 
Tec de Monterrey is one of the four Latin American universities (and the only Mexican university) that is part of this association.
READ MORE NEWS AT CONECTA:
Seleccionar notas relacionadas automáticamente
1