A businessman, a civil association, and a project developed by students from the Tec's State of Mexico campus have received the award this year.
Jorge Mazón Rubio, the association Solidaridad Internacional Kanda, A.C. (SiKanda), and the Hello World student initiative have received the 2021 Eugenio Garza Sada Award for contributing to the development of communities in Mexico through social actions.
FEMSA and Tec de Monterrey presented the award in a ceremony that was broadcast virtually from the Tec's Monterrey campus, during which the winners were shown to be examples of the values that the Tec's founder Don Eugenio promoted in life.
José Antonio Fernández, executive president of FEMSA and Chairman of the Board of Tecnológico de Monterrey, highlighted the careers of this year's winners.
"Our winners have set themselves the admirable and generous purpose of transforming lives. They're an example to us all, especially in times like these when we're facing unprecedented challenges," said Fernández.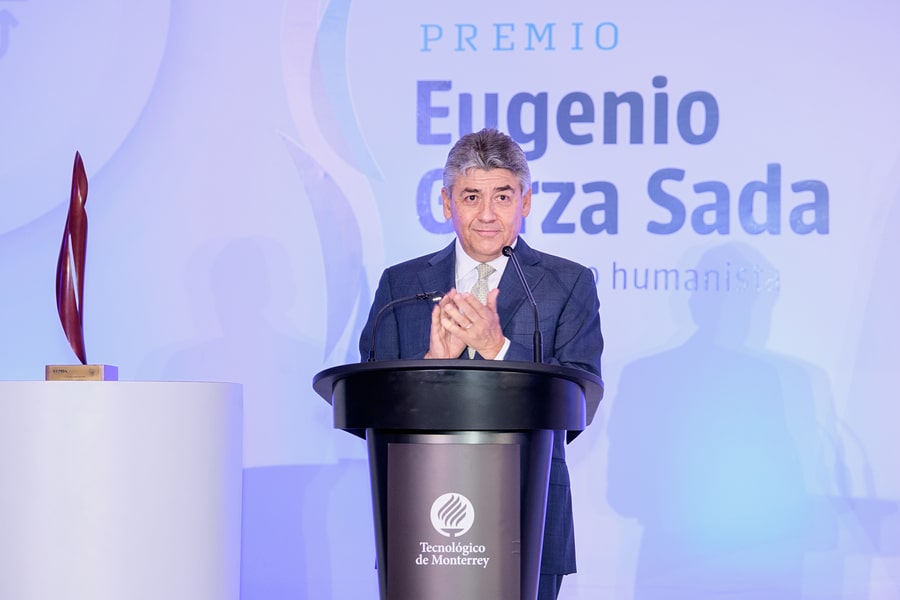 "Don Eugenio Garza Sada was a leader who decisively contributed to social welfare, which is why this award has managed to inspire and motivate entrepreneurs who lead with the same philosophy as he did," said David Garza, rector and executive president of Tec de Monterrey.
"This ceremony allows us to remember our founder, whose altruistic path is now reflected in Jorge Mazón; in the Hello World student group, who inspire us to those standards as Leaders of Tomorrow; and also SiKanda, an organization that is doing a great job in Oaxaca," said Garza.
"Our winners (...) are an example to us all, especially in times like these when we're facing unprecedented challenges." - José Antonio Fernández
Hello World: young people promoting inclusion
Students from the Tec's State of Mexico campus received the Eugenio Garza Sada Award in the category of Student Social Innovation for their Hello World initiative.
This group develops technology to help improve the quality of life of people with hearing disabilities, supporting them to communicate with others.
The project was created in 2018 by Jairo Ramírez, a student with a 100% scholarship from the Tec who is part of Líderes del Mañana (Leaders of Tomorrow), as well as Jesús Miguel Rangel; both of whom hail from Michoacán.
These young people developed an application that includes a speech-to-text converter, a keyboard with pictograms, and a medical assistant.  They're currently developing a reader which interprets Mexican sign language using Artificial Intelligence.
"Inclusion is much more than a buzzword; it's the basis for economic and social development. Humanity can't advance by leaving people behind," said Ramírez in his speech.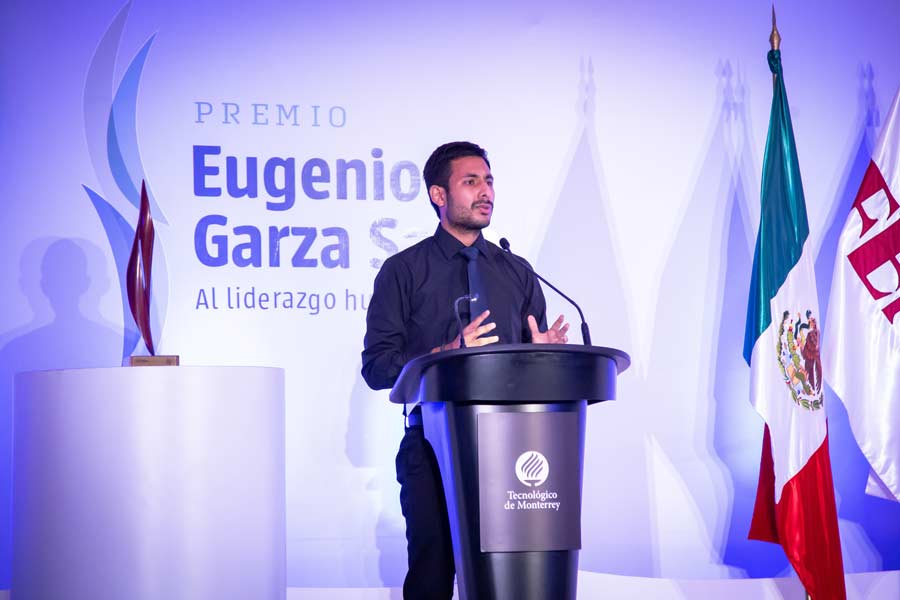 SiKanda: collaborating with Oaxacan communities
The Social Entrepreneurship category of the Eugenio Garza Sada Award was won by the organization Solidaridad Internacional Kanda, A.C. (SiKanda).
This association, which was founded by José Carlos León and Aurelia Annino in 2009, collaborates with families of informal recyclers in Oaxaca to help them improve their quality of life.
The organization has focused on promoting the themes of education, culture, social cohesion, combating poverty, caring for the environment, sustainable technologies, health, gender perspective, and women's rights.
For each peso invested, SiKanda has managed to generate 139 pesos of direct or indirect social benefit for more than 60,000 people.
"For us, this award represents an opportunity and a platform to continue collaborating with communities living in poverty in Southeastern Mexico," said León.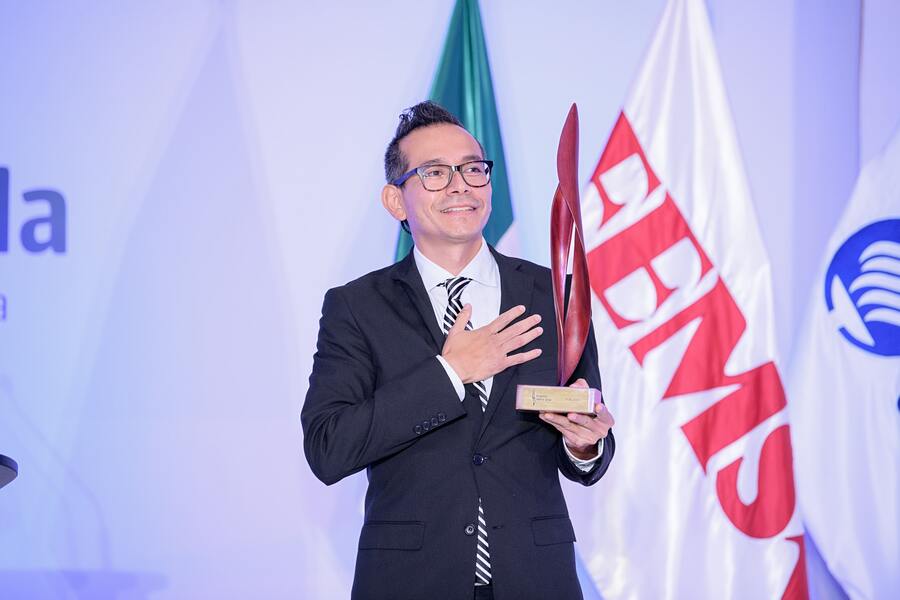 Jorge Horacio Mazón: leader, businessman, and altruist
Tec graduate Jorge Horacio Mazón was the winner of the Humanist Business Leadership category of the 2021 Eugenio Garza Sada Awards.
As a businessman, he's the founder of NORSON, a pork meat trading company in Mexico, which exports to five countries -including the United States and China- and generates around 4,000 jobs. It has helped 156,000 people with social support programs for more than 40 years.
With active participation in the livestock and agricultural sector of Sonora, it has also ventured into the mining sector and created the first vineyards in the region.
The winner also supports the education sector. He serves on the board of the Kino Institute, a school that has promoted education in Sonora for five decades, helping about 15,000 elementary and middle school students.
He created Instituto Enrique Mazón López A.C., a full-time primary school affiliated with the Escuelas SER A.C. network. He also created the "Don Eugenio Mazón López" Excellence Scholarship, which grants talented young people 100% tuition support to study at the Tec.
Currently, Mazón is Chairman of the Board for the Tec's North Sonora campus, where he also donates to the institution and promotes initiatives and development of the Tec facilities in the region.
"It's so important for these awards to remind us that there is no nobler and more rewarding mission than to be able to contribute, even with a grain of sand, to improving things," said Mazón in his acceptance speech.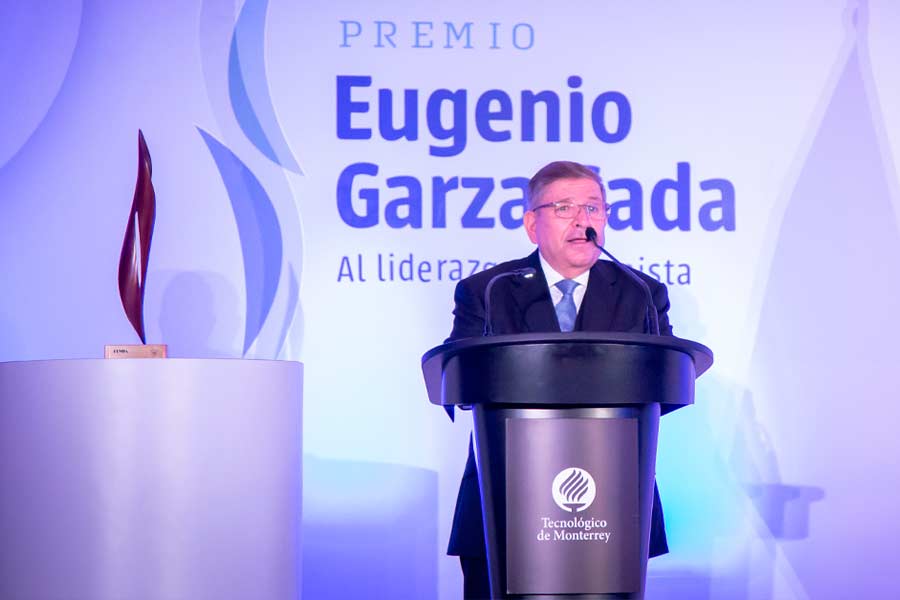 More about the Eugenio Garza Sada Award
The Eugenio Garza Sada Award was established in 1993 by FEMSA and Tec de Monterrey to perpetuate the legacy of Don Eugenio Garza Sada as an entrepreneur and social leader.
The award recognizes leading national or foreign individuals and institutions that contribute to the wellbeing of the Mexican community through the development, improvement, and productive capacity of its human or physical resources.
The winners of the 28th award received the sculpture "Inner Light," by Yvonne Domenge, a certificate, and a financial prize. 
This year the award received 388 applications in the three following categories: 31 in the Humanistic Business Leadership category, 198 in the Social Entrepreneurship category, and 159 in the Student Social Innovation category.
The evaluation panel was made up of Edna Jaime, founder and general director of México Evalúa; Fernando Pardo, founder of the consulting firm Fernando Pardo and Associates; and Alfonso González, Chairman of the Board of Volaris.
For Student Social Innovation, the panel also included Luis Raúl Domínguez, national dean of Student Leadership and Education (LiFE), and Adriana Morelos, president of the Tec Student Federation (FETEC) from the Mexico City campus.
Consuelo Garza Lagüera de Garza, chairwoman of the Steering Committee of the Eugenio Garza Sada Award; and Eva Garza de Fernández, vice chairwoman of the award's Steering Committee, attended the ceremony.
Also in attendance were members of the Award's Steering Committee such as Alfonso Garza Garza, Gabriel Garza Rangel, Eduardo Padilla Silva, Marco Antonio Mascarúa Galindo, Lorena Guillé-Laris, Juan Pablo Murra Lascurain, Héctor Escamilla Santana, and David Noel Ramírez Padilla.
YOU'LL DEFINITELY ALSO WANT TO READ:
Seleccionar notas relacionadas automáticamente
1