David Garza acknowledges that the new world order that will emerge from the pandemic presents an extraordinary opportunity to take the Tec to the next level.

Cover photo: Abigail Guzmán
On his first day as executive president of Tec de Monterrey, David Garza said he would seek to take the institution to new heights, having an impact not just in Mexico but around the world.
Garza will now also be rector of all the other institutions that form the Tec: Tecmilenio, TecSalud, PrepaTec and Sorteos Tec, so his position will be as both rector and executive president.
Garza has taken over the position from Salvador Alva, who left the presidency this June 30, after 8 years.
In a live video message broadcast from the Main Hall of the Tec Rectory, he explained that he will place his emphasis on initiatives and projects that will positively affect the quality, impact, and reputation of all these institutions.
"I have an extraordinary opportunity to take Tec to the next level: to impact our students and society, not only in Mexico, but around the world.
"To achieve this, I propose to focus on the 3 'i's: investigations (research), innovation and internationalization (global presence). If we consider why we are doing this, I would add another i: impact".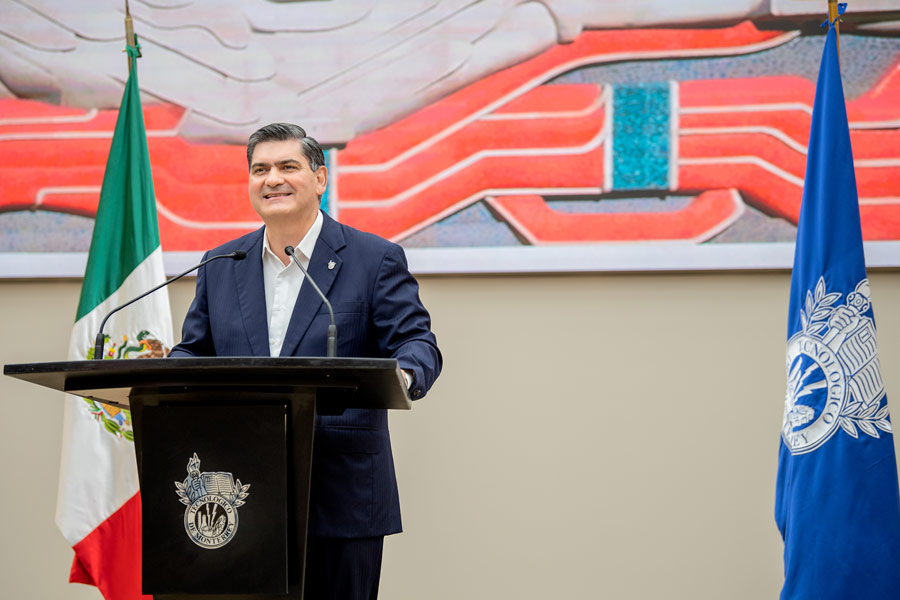 Garza shared that he would promote the perception and lived experience of Tec as a high-tech institution with a big heart, a concept that he has called "High Tech & High Touch".
"We have always been known for our use of technology in different fields and as an institution with a very technological focus. We must continue to promote this."
I believe that our community spirit should be reflected:
In our support and sensitivity towards different people: by always putting them at the center of decision-making.
In learning and research: connecting them with the humanities, social sciences, arts and culture.
In our connection with communities: through our commitment to put the capabilities of the Tec at their disposal.
THE CHALLENGES
He pointed out that he will begin his management in the midst of the COVID-19 pandemic, and will do so with enthusiasm, humility and responsibility so as to be able to meet the challenges faced in the short, medium and long term.
"I never imagined that I would take on these responsibilities in the midst of a pandemic. However, the most amazing and gratifying thing has been to see the response of the Tec community to these difficult circumstances".
Regarding planning for the year 2030, which the Tec has already begun, Garza said that now he would have to contextualize everything within the new reality and carefully choose what the institution's big innovations would be.
"These ideas will shape the next 5 years. They will be our path to 2025".
Tec de Monterrey's vision for 2030 is to provide education that not only prepares students for the world of work but also for the whole of their lives, through a process of leadership, innovation and entrepreneurship, allowing them to flourish as human beings.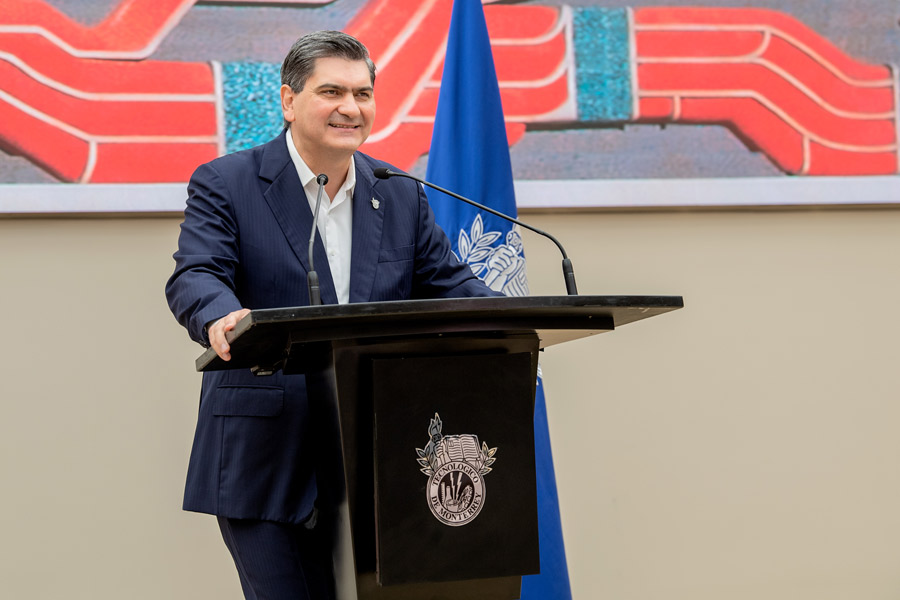 Garza also took the opportunity to express his thanks and appreciation.
"I thank the Board for their trust. I thank God and my family for their unconditional support, and the many people from whom I have learned a lot and who have left a great impression on me."
He also thanked the leadership team for their commitment, and also his predecessor.
"My appreciation and thanks go to Salvador Alva who, for more than 8 years, steered the course of the institution and left us with a better Tec".
Garza extended his thanks to the professors, collaborators, students, parents, Tec graduates, and board members for making the Tec's mission become a reality every single day.
"The Tec is synonymous with resilience, innovation, leadership, and entrepreneurship thanks to its people, who have always made it possible for us to become stronger and take advantage of new opportunities.
"I ask everyone to continue in their efforts so that Tec can, through education, research, entrepreneurship, and outreach, have a beneficial impact not only on Mexico, but around the world".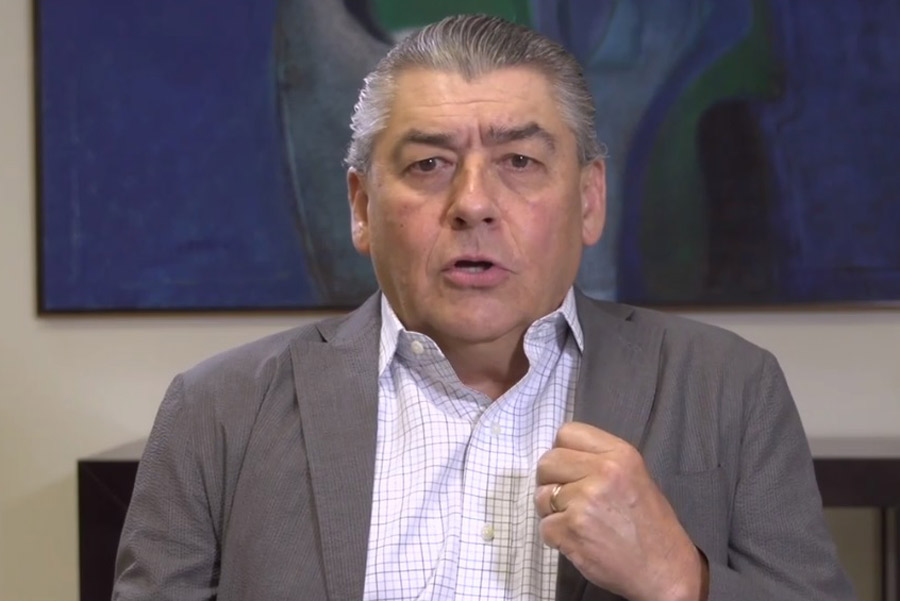 José Antonio Fernández, chairman of the Tec's Board of Directors, welcomed Garza to his new role within the institution in a statement to the Tec community.
"The Board of Directors are thankful for, and excited about, the great teams from all the institutions that have managed to take the Tec to the next level, pursuing our 2030 goals, and thereby consolidating our new Tec21 Educational Model".
This model features challenge-based learning, flexible learning, encouraging a memorable university experience, and inspiring teachers. The first group educated under this model began their studies in August 2019.
"We give our full support to David to continue the Tec's purpose of transforming lives, always putting people at the center of each of our decisions," he added.
David Garza begins his tenure as rector and executive president of Tecnológico de Monterrey on July 1, following the announcement of Salvador Alva's retirement after 8 years at the head of the institution.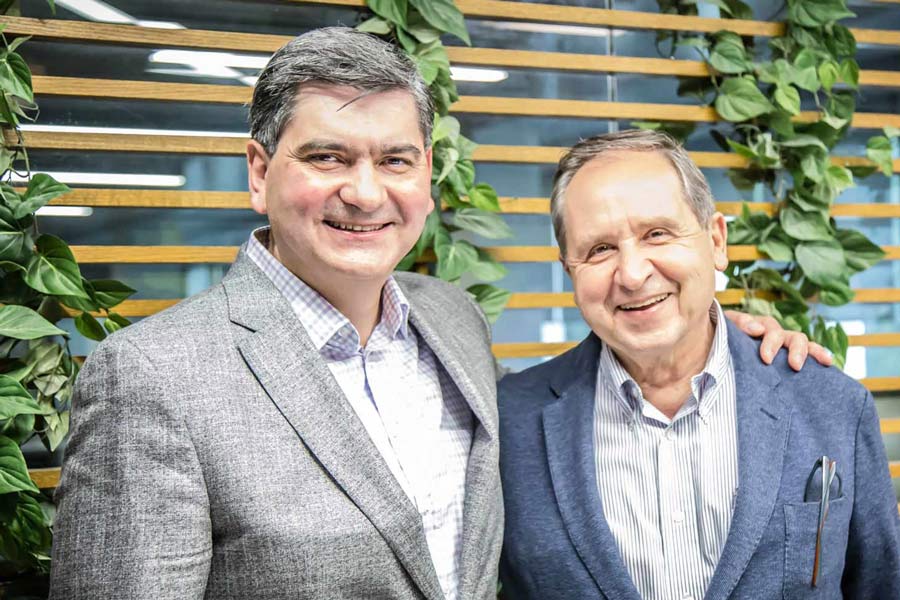 WHO IS DAVID GARZA?
He holds a degree in Computer Systems Engineering from Tec de Monterrey and has a PhD in Computer Science from Colorado State University.
During a career that began at the Tec in 1985, Garza Salazar has held various positions.
As a research professor, he taught both undergraduate and postgraduate level courses in information technology and electronics. He has won the Distinguished Professor Award twice.
Some of his research projects have been carried out in collaboration with institutions such as Virginia Tech, the Southwest Research Institute and Colorado State University.
He is the author of many articles and has worked as a consultant on various business projects.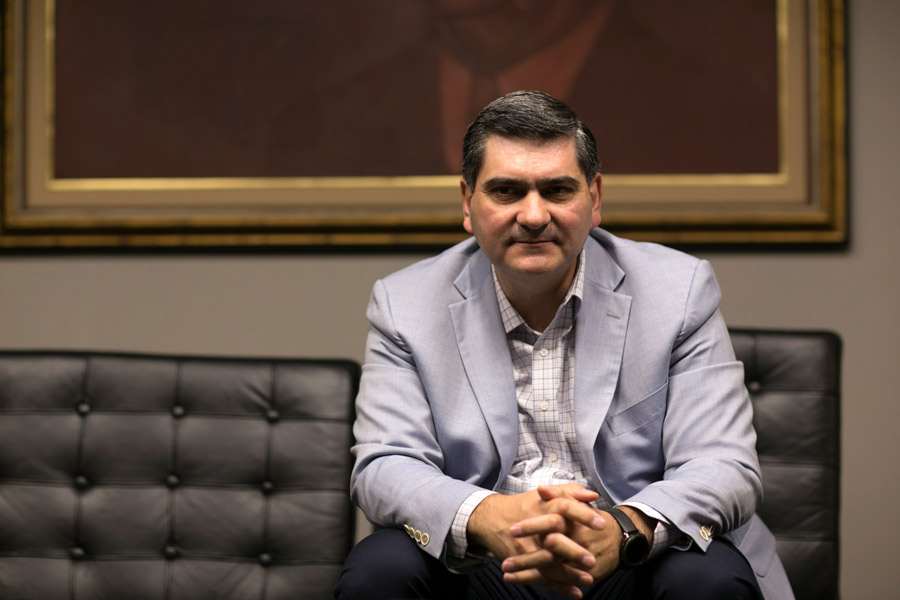 In managerial positions, he has been director of Research and Postgraduate Study; dean of both Information Technologies and Electronics and of the School of Engineering at the Monterrey campus, director general of the San Luis Potosí campus, and rector of the Monterrey Metropolitan Area.
He was Vice-Rector for Undergraduate Study, where he led key academic initiatives related to improving the quality of teaching and learning, and the development of the Tec21 Educational Model.
Subsequently, he was appointed Academic Vice-Rector of the institution and, since July 1, 2017, he has held the position of rector at Tec de Monterrey.
He has participated in conference committees and advisory councils at state, national and international level for various business and academic organizations and has been invited as a speaker/panelist to international events in more than 15 countries.
READ MORE NEWS AT CONECTA:
Seleccionar notas relacionadas automáticamente
1
In Our Other Media