Women from the Tec community were recognized for their contributions on International Women's Day.

Tecnológico de Monterrey has recognized 25 women and a student group for their contributions to society at the 2021 Mujer Tec (Tec Woman) Awards.
The virtual award ceremony was held on March 8 to celebrate International Women's Day via the Tec's digital platforms.
Prizes were awarded in 9 different categories, along with 2 special awards, at the ninth annual awards ceremony organized by the Center for the Recognition of Human Dignity.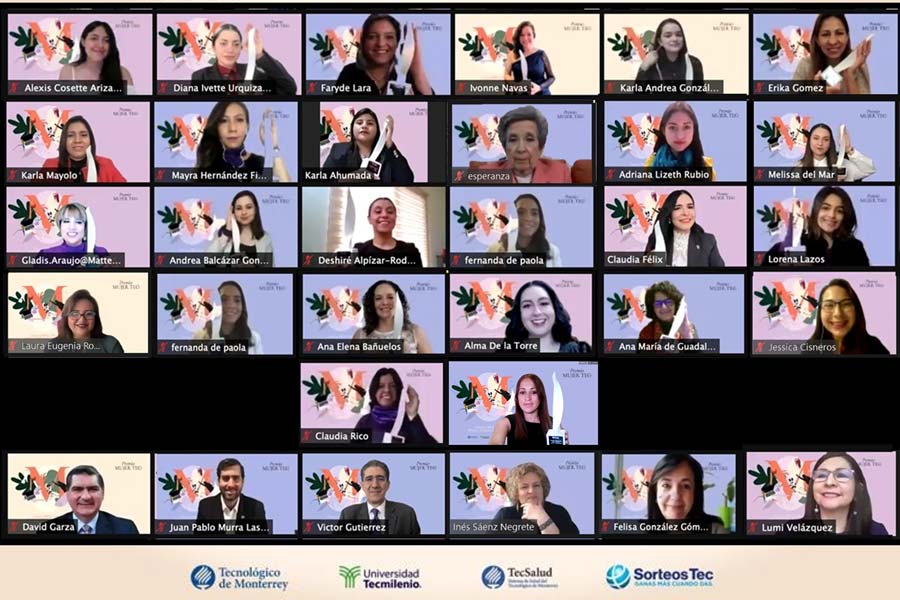 The ceremony was presided over by:
- David Garza, the Tec's Rector and Executive President;
- Inés Sáenz, Vice President for Inclusion, Social Impact and Sustainability at the Tec;
- Felisa González, Director of the Center for the Recognition of Human Dignity;
- Juan Pablo Murra, Rector for Undergraduate and Graduate Studies at the Tec; and
- Víctor Gutiérrez, Rector for Operations at the Tec.
"I want to emphasize that we are excited to hear about each of these women's backgrounds and careers," said David Garza in his message to the winners.
Garza recalled that the Tec was the first university in Mexico to prepare degree certificates that included female pronouns.
"We still have a long way to go to reach the goal of having at least 30% of management positions held by women by 2023," he added.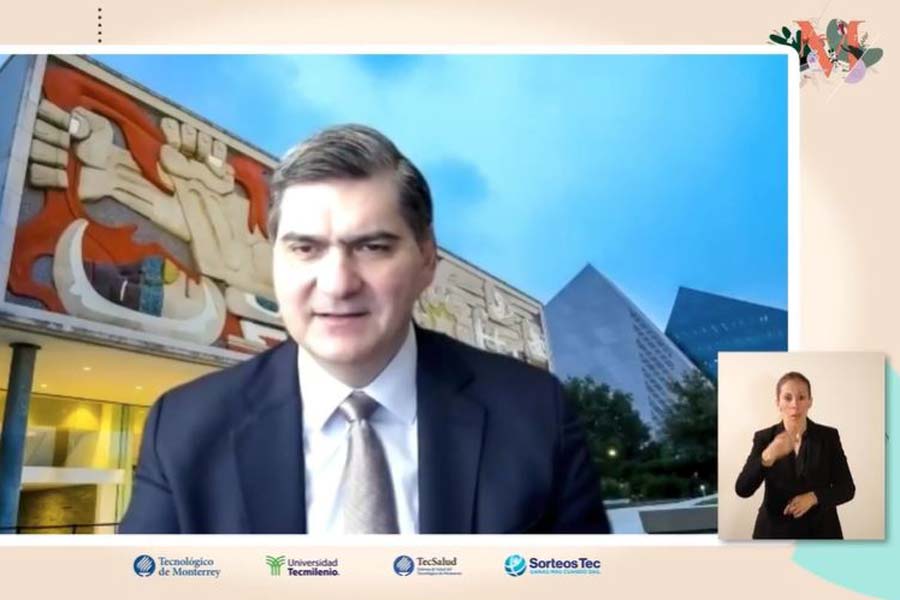 Garza said that last year's appointment of Inés Sáenz made her the second woman in the Tec's history to form part of the institution's leadership team.
Sáenz said that, through this award, women from various fields are able to be recognized and that the opportunity to learn more about their backgrounds is very important.
"Through this award, we are able to express our respect and admiration for their careers (...) and our hope that they will have continued successes and inspire more women with their audacity," Saenz said.
"Through this award, we are able to express our respect and admiration for their careers (...) and our hope that they will have continued successes and inspire more women with their audacity."
Mayra Hernández, winner of the #SHE4SHE category, said that, as a woman, she has a commitment to and a responsibility for fighting for every girl and woman who cannot speak out.
"It is time to put our indifference aside and fill ourselves with empathy, so that the dreams of others cannot be snatched away," she said.
Diana Ivette Urquiza, winner of the Art and Cultural Management category, said that women do not have an expiration date and therefore it is worth investing all possible resources in them.
"Girls, boys and adolescents are the future of Mexico, but we are the present."
"For you, the women who are listening to me today, everything is possible; you need to work with passion, perseverance and resilience and know that everything we long for is there, just beyond the fear," said Gladis Araujo, winner of the Transforming Power category.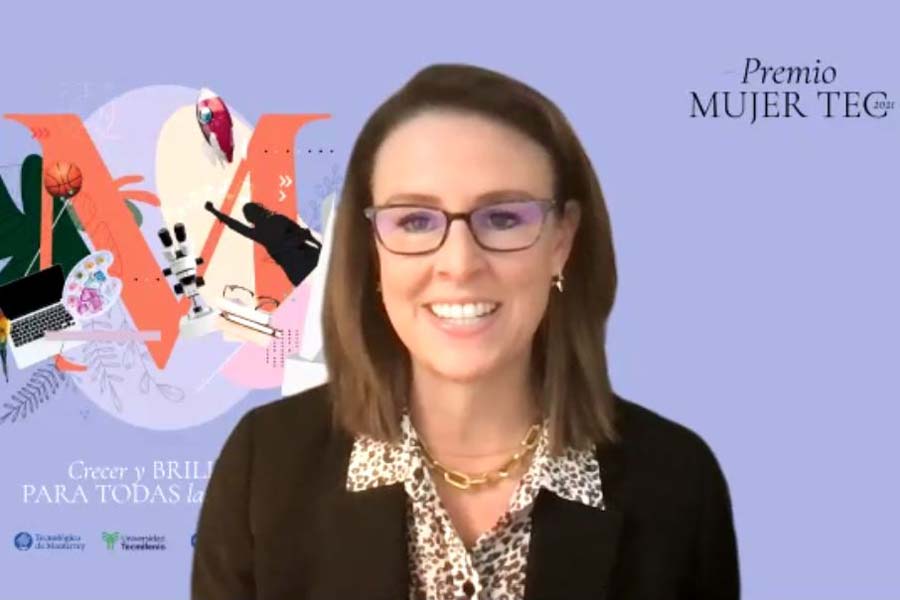 Jill Popelka: businesses must support women
Jill Popelka, president of SAP SuccessFactors, a software company providing tools for human capital development, had connected with the winners prior to the event.
She spoke of the lack of opportunities that she encountered when she became a mother, and her determination to continue opening doors for others.
"Companies have to improve their support for women doing both jobs, and help them to return to work properly," she explained.
When asked about advice for those women who want to have an impact on their communities, she reiterated that everything is possible, as long as your plan is good.
"If it doesn't scare you; if it doesn't make you nervous; if your palms don't sweat, it's not something worth doing," she added.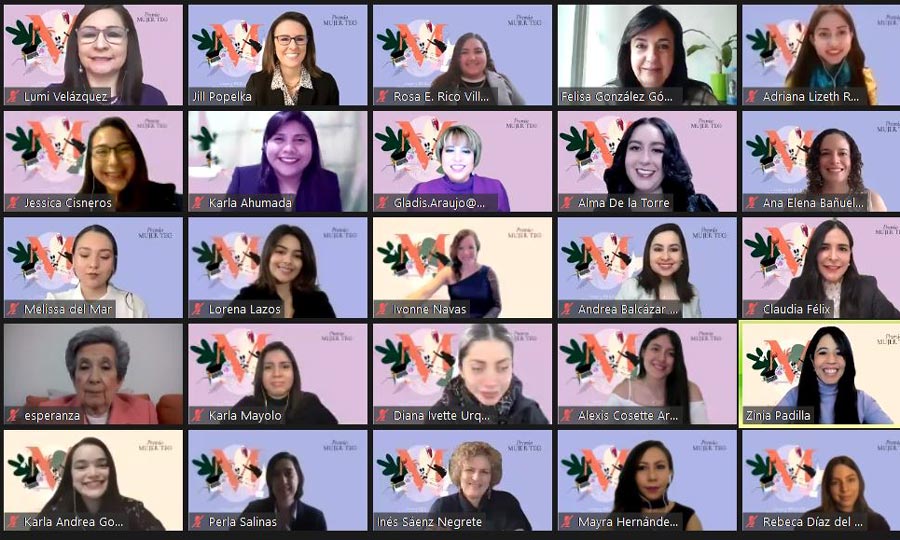 The award making women in the Tec community visible
These awards are a platform to recognize the careers of women at the Tec and make them visible to the community.
The ninth annual awards received 230 applications from women from the 4 institutions that form the Tec: Tec de Monterrey, Tecmilenio, Sorteos Tec, and TecSalud.
The call for nominations was open from October 30 to November 30, 2020 on the award site.
All winners were presented with the "Muliere Amet" award, designed by C37 and inspired by artist Kristen Visbal's sculpture "Fearless girl".
Here are the award-winners:
- #SHE4SHE Category 
Women for the Future 
Laura Eugenia Romero Robles
Mayra Hernández Figueroa 
- Art and Cultural Management Category
Melissa del Mar Pontigo Torres 
Claudia Aracely Rico Arenívar 
Diana Ivette Urquiza Flores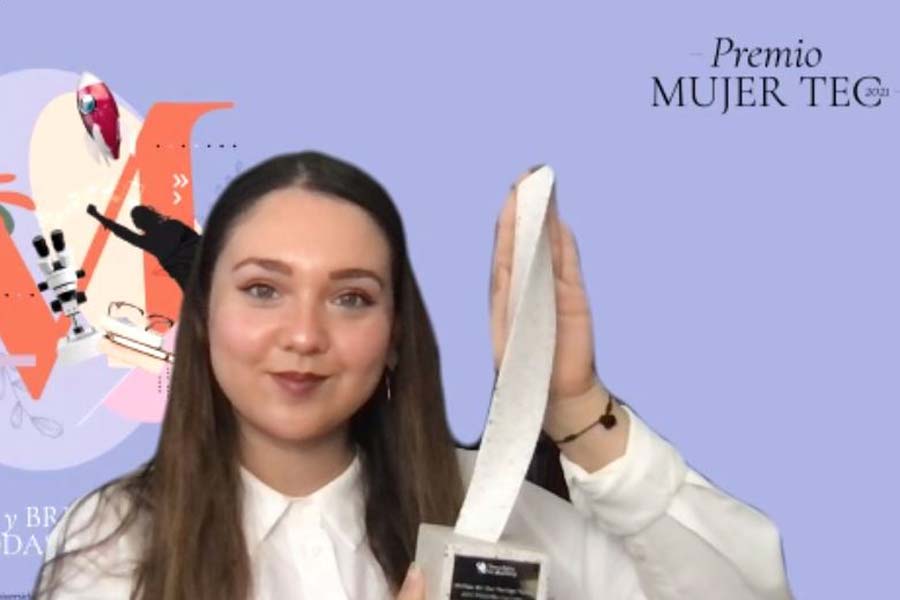 - Science Category 
Deshiré Alpízar Rodríguez 
Karla Mayolo Deloisa
- Citizenship with Gender Perspective Category 
Ana María de Guadalupe Alvarado Larios 
Lorena Lazos Ríos 
Ana Elena Bañuelos Zetina 
- Sports and Sports Management Category 
Fernanda de Paola Corral Granados 
Erika Gómez Lozada 
- Entrepreneurship Category
Adriana Lizeth Rubio Aguirre 
Karla Ahumada Aramburo 
Ivonne Navas Corona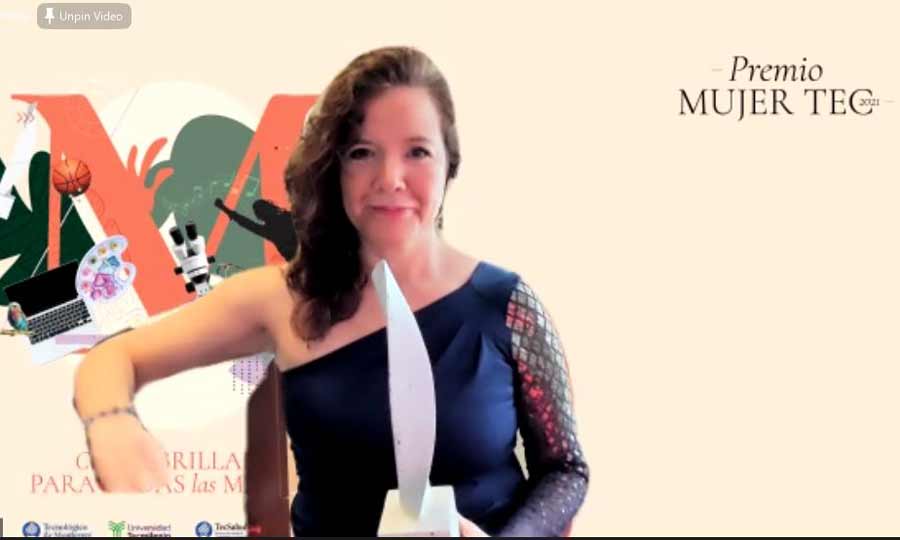 - Environment Category
Karla Andrea González Rodríguez 
Andrea Balcázar González 
Teresita Alcántara Díaz 
- Transforming Power Category
Gladis Guadalupe Araujo Sánchez 
- Health and Wellbeing Category
Faryde Lara Rodríguez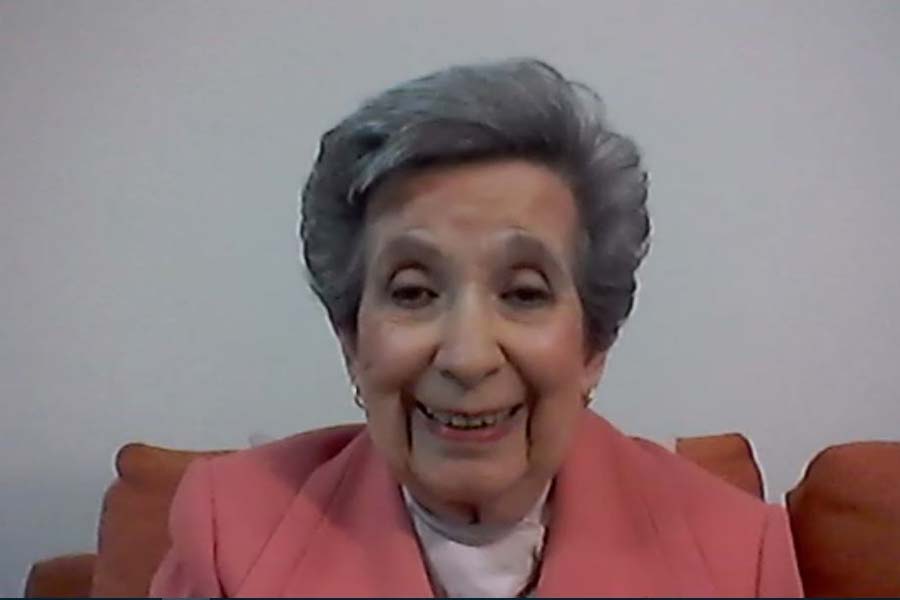 - Special Award: Career
Claudia Margarita Félix Sandoval
- Special Award: Pioneer
María Esperanza Burés Ramírez
According to the United Nations (UN), International Women's Day began at the beginning of the 20th century with demonstrations, particularly in Europe, by women who demanded the right to vote, better working conditions, and gender equality.
The UN first recognized International Women's Day on March 8, 1975.
YOU'LL DEFINITELY WANT TO READ THIS TOO:
Seleccionar notas relacionadas automáticamente
1