Ventilators are a fundamental part of the treatment of seriously ill COVID-19 patients; here are their characteristics.

During the COVID-19 pandemic, people showing severe symptoms may require a ventilator when hospitalized, but what are these devices?
VENTILATORS
* According to the US National Library of Medicine, a ventilator is a machine that provides patients with respiratory support when they are unable to breathe on their own or have difficulty doing so.
* This process is known as mechanical, or assisted, ventilation. It may be required during surgery, due to illness, or as a consequence of complications from a disease. 
* Ventilators are also known as iron lungs or respirators.
THERE ARE TWO TYPES OF VENTILATORS OR RESPIRATORS: 
Automatic electronic ventilators
Manual ventilators (which may also include some mechanical assistance)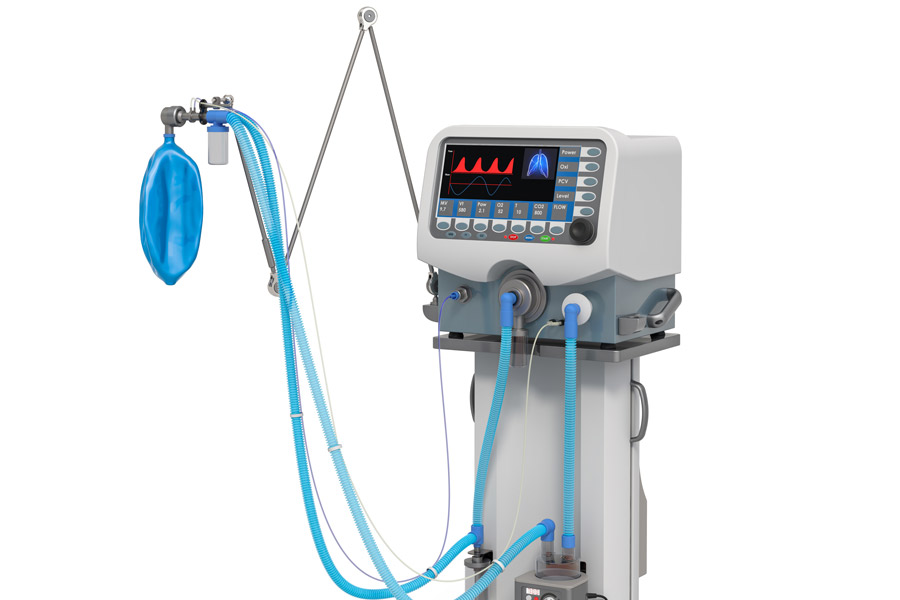 HOW DO THEY WORK?
* A ventilator introduces air with extra oxygen into the airways so that it reaches patients' lungs.
* On some occasions, it is responsible for 100% of patients' breathing; however, on others it only partially assists with breathing and provides just the support required.
* A ventilator is more efficient than using a mask or other devices, because it exerts enough pressure to keep the lungs open, preventing their collapse, thereby improving the absorption of oxygen into the blood.
* Most of the time, patients need respirators for hours or days. But the need may extend to weeks, months, or more in some cases.
HOW IS IT CONNECTED?
* An automatic ventilator is connected to patients through an endotracheal tube that is inserted through the mouth (intubation), or through an opening in the neck (tracheotomy).
* Both procedures mean the tube reaches the trachea. As a result, both lungs are equally ventilated with air and oxygen.
The automatic ventilator has a computer that produces sounds and has alarms to warn if any adjustment is needed.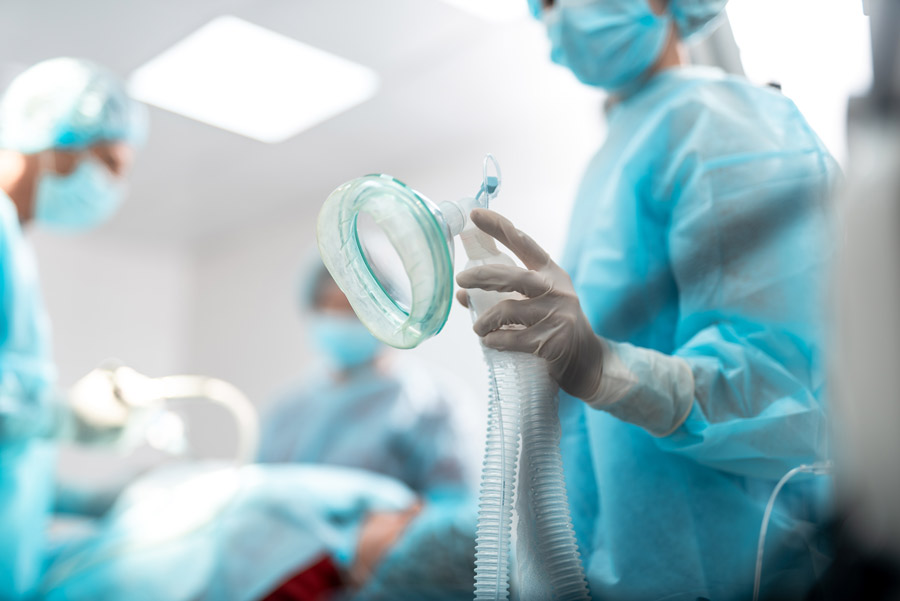 WHEN AND WHY ARE THEY NEEDED?
* They are used when people have an illness or injury and are unable to breathe on their own, or have difficulty doing so.
* This ensures that patients receive enough oxygen and carbon dioxide is removed.
* They are also used after operations in which patients have been anaesthetized, making them drowsy and their breathing irregular.
WHAT CARE NEEDS TO BE TAKEN TO USE THEM?
* Ventilators are painless, but patients cannot speak due to the endotracheal tube. 
* Some patients need to be sedated while intubated, which can be unpleasant and cause discomfort.
* Other patients resist mechanical assistance, so it is preferable to keep them asleep using medication, allowing the ventilator to do its job.
* Patients have cables and monitors that check their heart and respiratory rates, blood pressure, and oxygen saturation.
* Sometimes patients are immobilized to prevent the removal of any of these monitors, which are essential for recording changes in their health.
ARE THERE COMPLICATIONS?
* Patients using ventilators are monitored for lung infections.
* Some sedated patients have difficulty removing the secretions that are normally found in the airways.
* These can form mucous plugs, meaning patients do not receive enough oxygen, and they can cause complications such as pneumonia.
* The way of removing these mucus plugs is through a procedure called suction, which is done by inserting a small tube into the endotracheal tube.
* When a respirator is used for several days, patients can receive all of the energy they require through tubes inserted into a vein or the stomach so as to prevent weight loss or other complications.
Dr. Fernando Castilleja, director of Well-being and Prevention at TecSalud, points out that they have been collaborating with the Tec School of Science and Engineering on the development of mechanical ventilators.
"They have developed the technological part and will test the mechanical prototypes to see how feasible they are. Tubes called "splitters" have been invented so a ventilator can be used by 2 patients.
"The idea is that these techniques reach the public health sector where we might see greater demand," he said.
READ MORE NEWS AT CONECTA:
Seleccionar notas relacionadas automáticamente
1