The sweetener has won national and international competitions and will now be developed on an industrial scale.


 "My dream is that one day international brands will announce that they are sweetened with Xilinat on their labels," said Javier Larragoiti.
The founder of Xilinat, a sweetener made from corn waste, has won entrepreneurship competitions both in Mexico and abroad, and now looks to be produced on a large scale so it can be sold widely.
Larragoiti, together with his partners Lorena Pedraza and Isabella Fernández, will work at Tec de Monterrey's FEMSA Biotechnology Center in order to achieve this objective.
At the center, they will work on creating a production line that will massively expand the manufacture of their product. 
"This step is important so we can demonstrate that it is feasible. If everything goes well, we will be 80% of the way to making it work massively on a commercial level," he commented.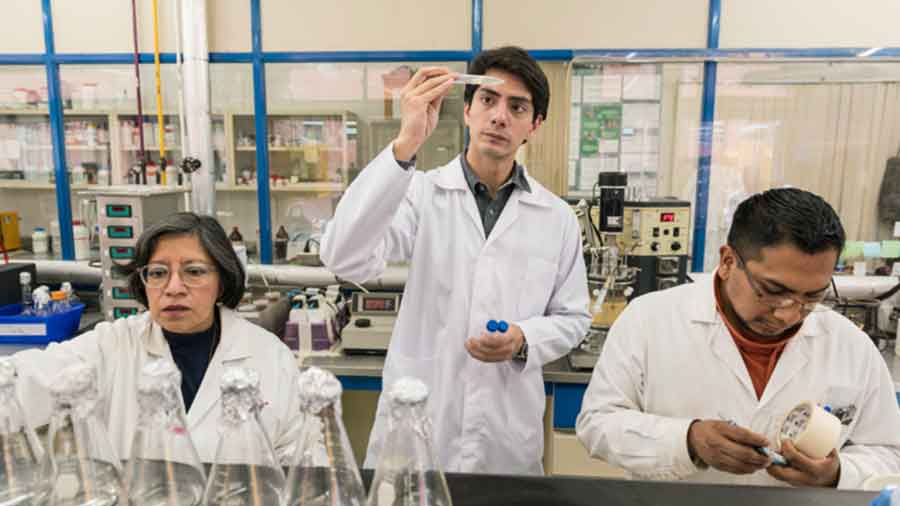 Xilinat is a sweetener whose only ingredient is xylitol, which is obtained from corn on the cob, and which can be consumed by diabetics due to its low glycemic level.
It also prevents cavities and contains 40% fewer calories and 75% fewer carbohydrates.
Javier created Xilinat when his father was diagnosed with diabetes and refused to consume the sweeteners that were already available on the market.
His project won first place in 2018 at INC Accelerator and first place in the Heineken Green Challenge 2020. Both challenges took place at the INCmty entrepreneurship festival, organized by Tec de Monterrey.
In 2019, he won the international first place at "The Venture" competition, an entrepreneurship competition held in Amsterdam, in the Netherlands.
His most recent achievement, in 2020, was winning the Heineken Green Challenge, another of the INCmty challenges.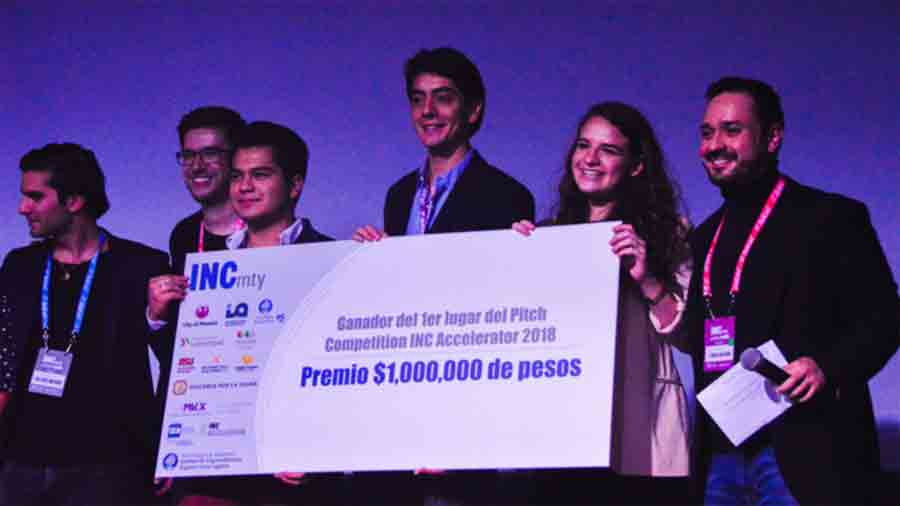 It all started with helping his father
"My dad was diagnosed with diabetes. We always hear that it is one of the major causes of death in Mexico. But only when you experience it do you understand it," explained Javier.
The first idea he had to be able to help his father was to create a pill that would make things taste sweet as well as avoid sugar consumption, however it wasn't a viable project.
"We brought him other sweeteners like Stevia or Splenda, but he didn't use them because of their flavor," Javier recalled.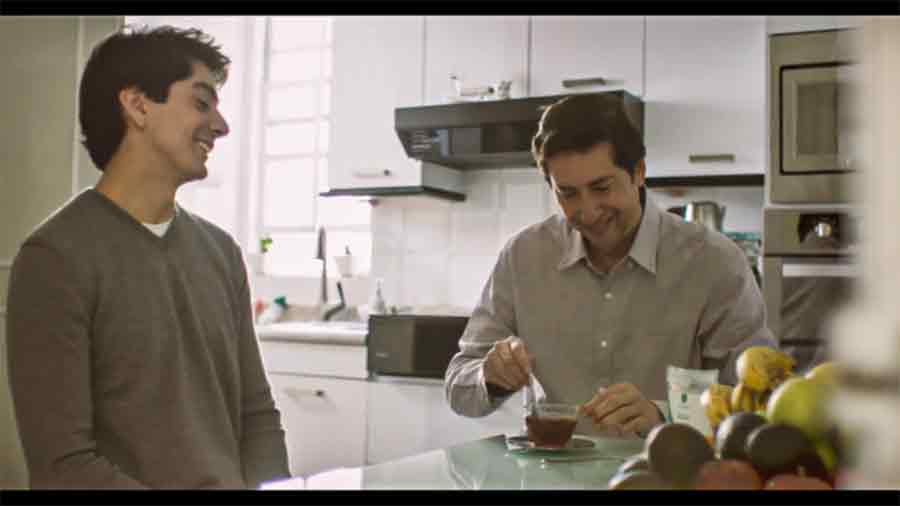 However, another idea would come to him from the mouth of one of his sister's dental patients.
"My sister was studying the use of xylitol in children," said Javier, who explained that this substance was used in the fight against cavities and tasted sweet.
"She gave them xylitol, instead of fluoride, and the children took it happily and even asked for more. My sister brought some samples from the United States, and it tasted like sugar," he said.
One of the reasons that xylitol was not used as a sweetener is that the process of obtaining it is expensive and polluting, as it comes from birch wood.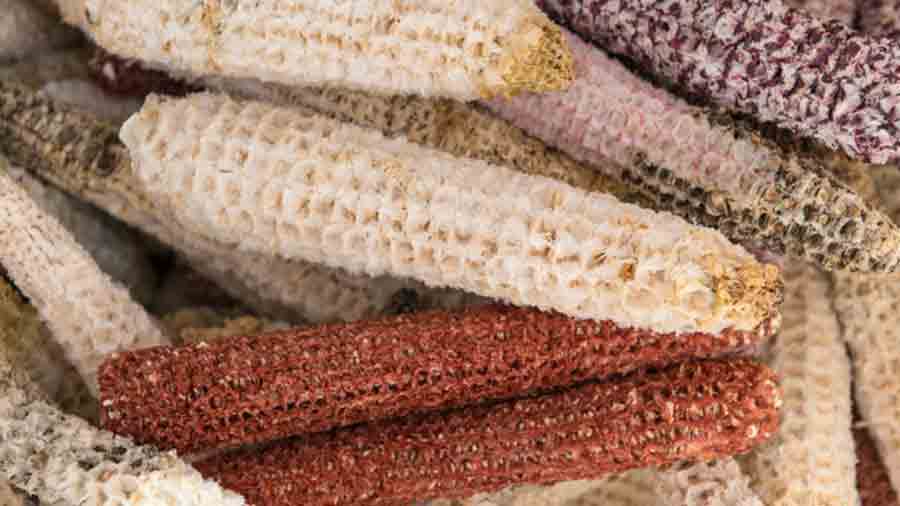 Discovering a mine of sweetness in corn
Javier decided to invite Lorena Pedraza, who was his chemistry teacher at the Ibero-American University, to help create a better process for obtaining xylitol.
"Lorena had developed a process to make bioethanol using waste products. So, I spoke with her, and we were able to adapt the process for Xilinat," Javier explained.
Unlike the process which uses wood, the new process uses corn waste, which is bought from smallholders, helping to improve their financial situation.
"Right now, we are working with 52 smallholders. Some have used the money they earn to improve their living conditions.
"One family bought a refrigerator for the first time, another fixed their plumbing so as to be able to have hot water, and another family will be able to pay for their daughter to go to school," Javier said.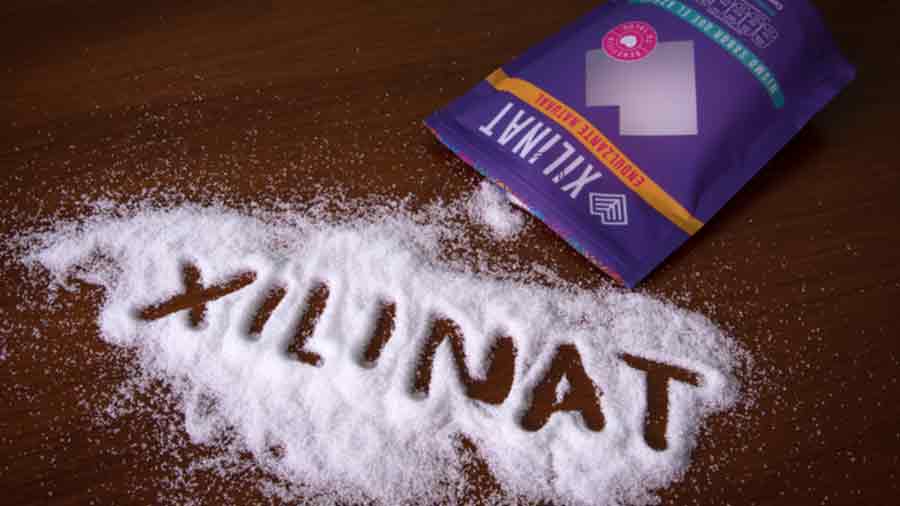 In addition to helping with the financial situation in these low-income families, as the cobs are not burned, the release of tons of carbon dioxide into the atmosphere is completely avoided.
"Unlike other sweeteners, we are the only one that has the same taste as sugar.
"In addition, Xilinat's glycemic index count is 7 while sugar's is 64; this means that insulin is not needed to metabolize it," said Javier.
The road to success
As a result of winning first place in the INC Accelerator in 2018, Xilinat received $1 million pesos in items such as office rental and branding for the product.
"This is how we laid the foundations for commercialization. Thanks to this, we have a presence on digital platforms such as Amazon and Mercado Libre, to name but a few," said Larragoiti.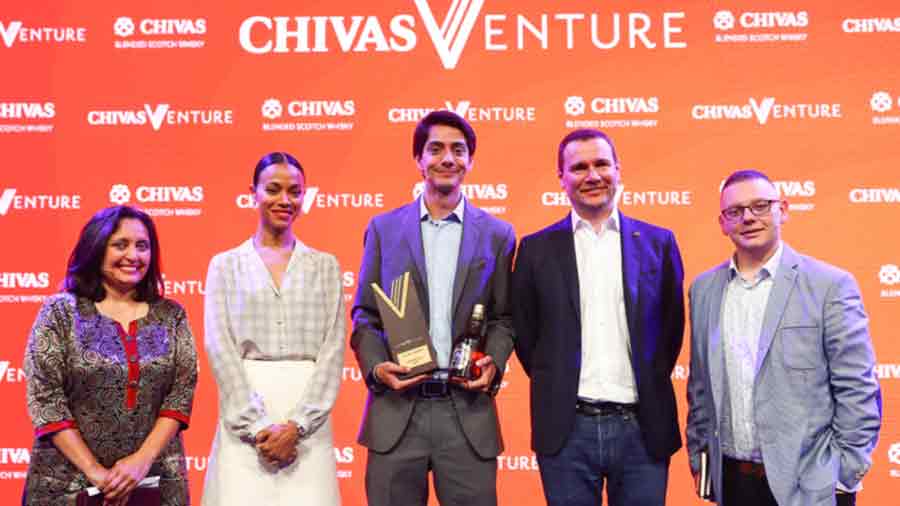 In 2019, Xilinat represented Mexico in The Venture competition organized by the Chivas Regal company, in which it won first place, $300,000 and the title of "Best socially-conscious company in the world".
"It was stressful. I had to give my business presentation in front of 2,000 people. Before going out there, I drank a lot of coffee.
"I went on stage, gave the pitch, and the next thing I remember is hearing when they announced our name as the winner," Larragoiti recalled, laughing.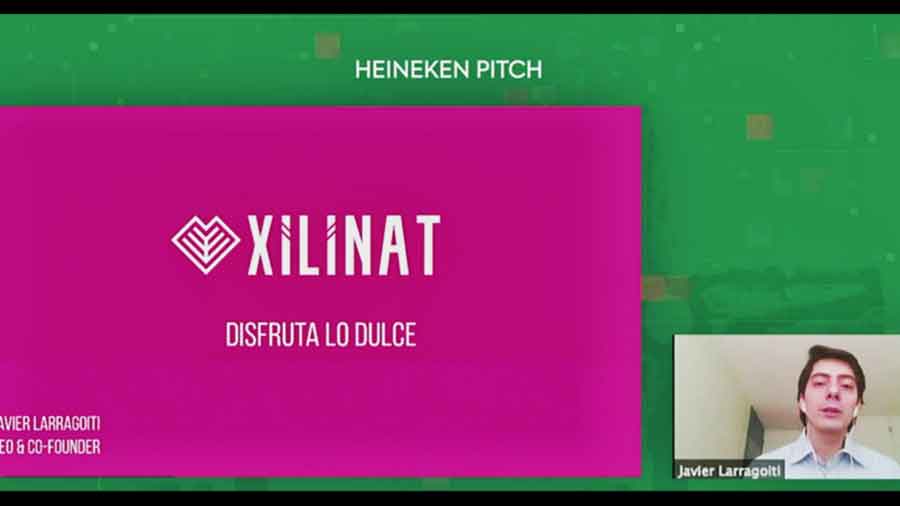 In 2020, he won first place in the Heineken Green Challenge, part of the INCmty, in which the focus was on the circular economy, i.e. using waste as the raw material for the manufacture of new products.
"I really like challenges, because you have the opportunity to learn about other projects. At the end, from more than a thousand projects, there were only 70 selected.
Xilinat won $500,000 pesos as well as an incubation process at Tecnológico de Monterrey.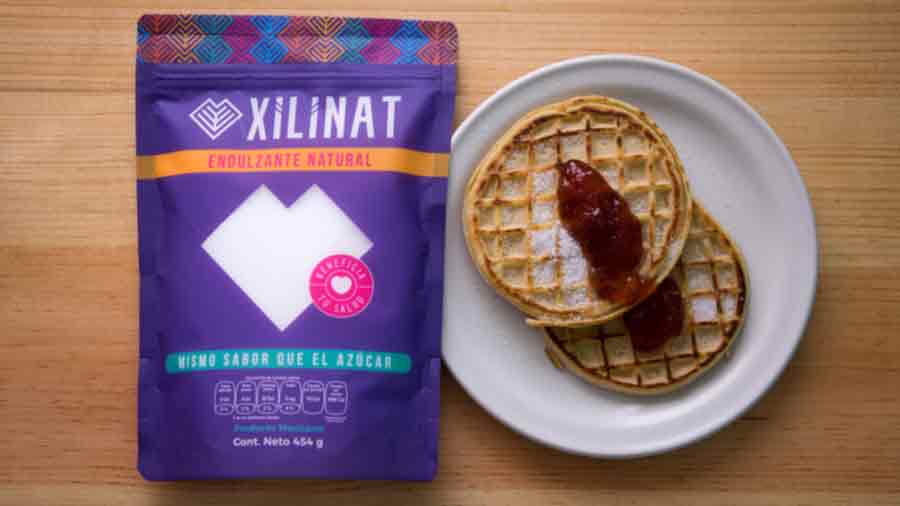 Xilinat's present and future
Before the pandemic started, Javier and his company were already working on industrial-level production at the Tec.
However, after the closure of the Monterrey campus, as a result of COVID-19 measures, the process was delayed for a few months, but it is the next step for Xilinat.
"I feel relieved, and very excited because we will use the pilot plant at the Tec's Biotechnology building," he added.
Currently, his product is available on digital platforms and via his website for people who, like his father, already consume it.
"My father is very sentimental. He is proud and happy to have been the inspiration for a project that is growing ", said Javier.
All this time, he has kept in mind his next goal: for international brands to use Xilinat for their products.
"I hope it will be an international company that can proudly say that its products are sweetened with Xilinat," concludes Javier.
YOU'LL DEFINITELY WANT TO READ:
Seleccionar notas relacionadas automáticamente
1