Dook is a platform that works using an algorithm based on user preferences and profiles.

Two students from the Tec de Monterrey School of Engineering and Sciences created Dook, a mobile application which uses an algorithm to suggest new educational experiences to students based on their profile and preferences.
The invention, developed by Rodrigo Ruz and Matías Molinari, respectively Industrial Engineering Physics and Mechatronic Engineering students at the Monterrey campus, won first place in both IBM Call for Code Latin America and Microsoft Future of Work competitions.
It also reached the final stages at entrepreneurship festivals such as INCmty, the Tec entrepreneurship festival, and Brain Mexico.
In March 2020, it won 1st place at the "MIT COVID-19 Challenge 2020" hackathon.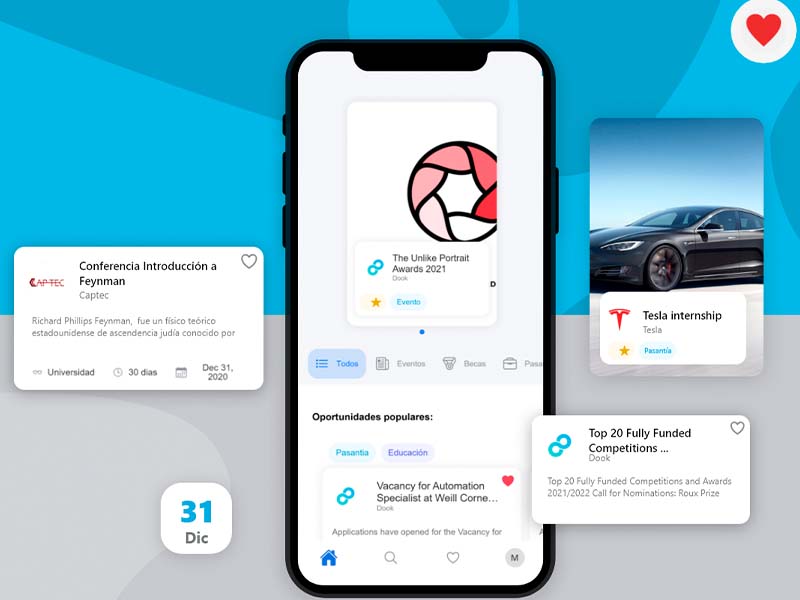 What is Dook?
The creators clarified that the objective of this app is not to act as a recruitment platform, but rather connect students with opportunities that will complement their studies.
"Dook is a bridge between academic life and a student's first experience in the world of work via internships," explained Rodrigo.
In addition, Matías shared that the motivation leading them to develop Dook was "to prepare more competitive students for the job market, providing a platform that allows them to strengthen their resume."
Dook is able to find opportunities on various internet sites, as well as from the 70 organizations and student groups it currently works with, regardless of the degree that a student is studying for.
"Dook is a bridge between academic life and a student's first experience in the world of work."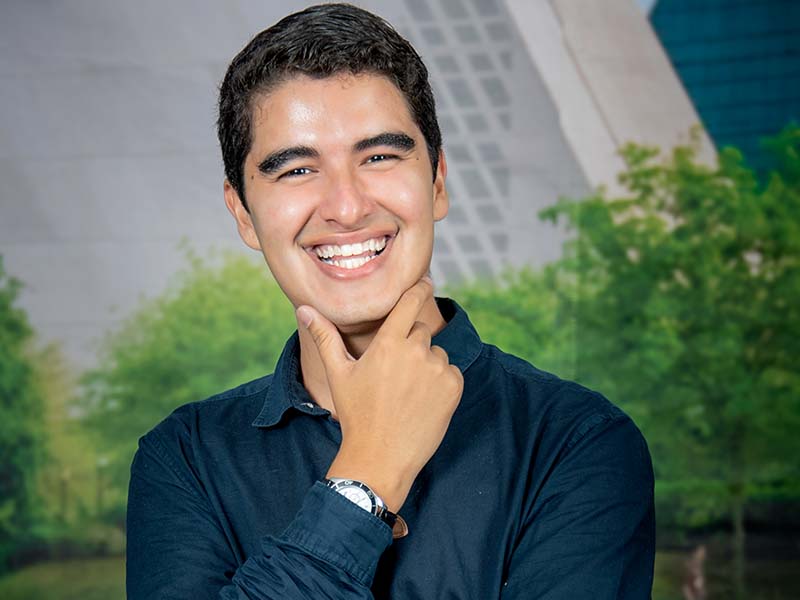 "We work in partnership with more than 70 groups and organizations, and our search algorithms are able to find incredible opportunities," both developers agreed.
The algorithm, based on interests and focused on Tec student profiles, provides personalized support to users trying to find internship options, scholarships, conferences, awards, competitions, and hackathons.
The tool also promotes the institution's entrepreneurial ecosystem; it has been used by some Tec Entrepreneurship department startups to find students who can develop certain projects.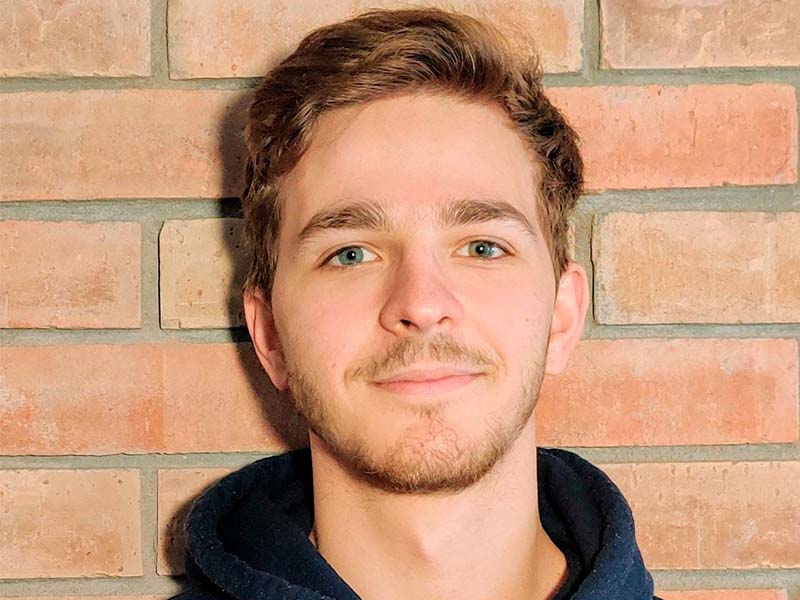 Although the Dook developers have acknowledged that the project is still under development, they will announce the launch of two pilot programs, at the Monterrey and Querétaro campuses, in the next few days.
There they will be collaborating with the Tec's Student Leadership and Education (LiFE in Spanish) department, which coordinates the Tec student experience, and different groups of students.
"Our search algorithm is able to find incredible opportunities."
They added that private initiative organizations such as Caintra have shown interest in working with them; this would give companies access to analytics and data management software that will optimize student recruitment strategies.
At the moment, the Dook application is being used by students from the Tec community. However, its creators think that this service could be used by students from other universities at a future stage in the project.
"We were two engineering students who saw how everything had changed as a result of the pandemic, and we wanted to provide new opportunities for receiving education", said Rodrigo Ruz.
The Dook platform can be downloaded at onelink.to/dook and is compatible with both iOS and Android. The developers recently announced the addition of Jesús Elizondo and Gabriela Rangel to their team.
Prizes and awards given to Dook
Awards won by Dook in the last year:
1st Place in the "MIT Covid-19 Challenge 2020" Hackathon (March 2020)
1st Place in the IBM "Call 4 Code Mexico" contest (May 2020)
1st Place in the IBM "Call 4 Code Latin America" contest (July 2020)
1st Place in Microsoft's "Future of Work" competition (October 2020)
Selected for the "iLab Citibanamex" entrepreneurship program's 100% scholarship (November 2020)
Finalists in the "Inc Prototype" entrepreneurship contest at the INCmty Festival
Finalists in the "Brain Mexico" entrepreneurship contest
YOU'LL DEFINITELY WANT TO READ THIS TOO:
Seleccionar notas relacionadas automáticamente
1
In Our Other Media