MIT has published a story on its news site about a Tec graduate (and current MIT master's student) who's developing 2 Philips Respironics medical ventilators.

The work of a Mexican who holds a degree in engineering from Tec de Monterrey on the development of 2 ventilators to be used in the fight against COVID-19 has been highlighted by MIT, where he is currently a master's student.
Erwin Franz was on the development teams for these ventilators at Philips Respironics, the company he currently works for, a fact highlighted on the MIT News site.
Franz, who holds a degree in Mechatronic Engineering and a Master of Business Management from Tec de Monterrey, is studying for a Master's in Systems Design at the university in Cambridge, Massachusetts.
"I see this distinction as an honor and as a good opportunity to inspire other Mexican engineers to use their talents to contribute to solving the coronavirus crisis. 
"I believe that we are all on the same team regardless of our nationality or where we have graduated from" said the 37-year-old Mexican.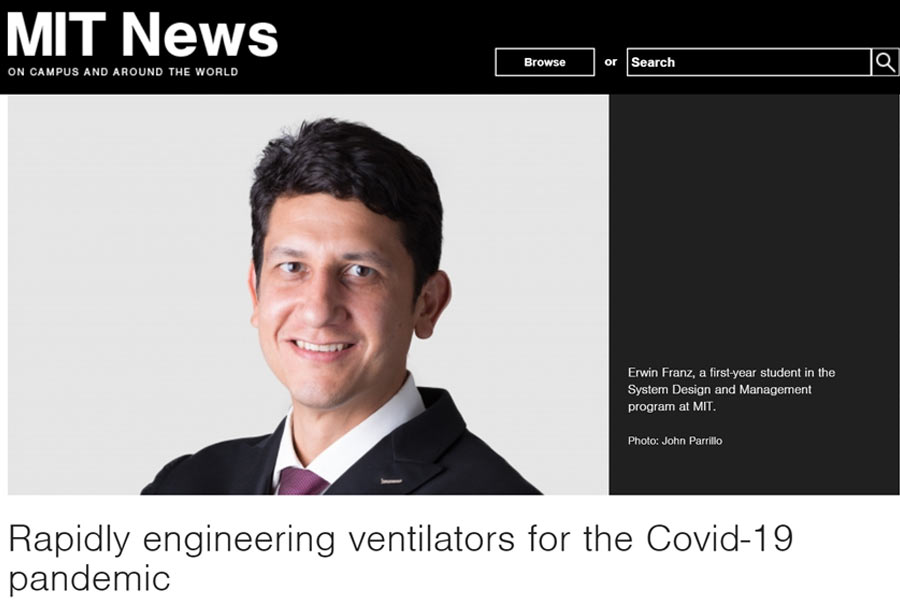 HELPING TO DEVELOP THE "FERRARI" OF VENTILATORS
Before the pandemic began, this engineer was on teams at Philips Respironics which developed the medical ventilators that are currently being used to combat the disease in the United States.
"I've taken part in the development of two devices: on one, it was in the development of an interface to calibrate and facilitate the manufacture of a hospital grade ventilator. It's the best ventilator there is; if we were to use a car analogy it's the equivalent of a 'Ferrari'.
"The other model is a portable device that you can even take home. When you are discharged from the hospital, but you still need a mechanical ventilator, that's the one you can take with you," he explained.
He recently worked on the development of technology to increase the manufacturing capacity of these medical devices, which he considers "indispensable tools" for healthcare workers.
Erwin started working for Philips 5 years ago. There, he joined the Core Engineering Group, the team that develops the devices. 
"I've done a bit of everything (there): hardware, software, and mechanical things. My strength is in the development of embedded software."
He even developed an artificial lung, simulating the behavior of a real one with pulmonary emphysema, to do tests on some prototypes.
"The teams I've worked on develop devices that are saving lives. That motivates me a lot," he added.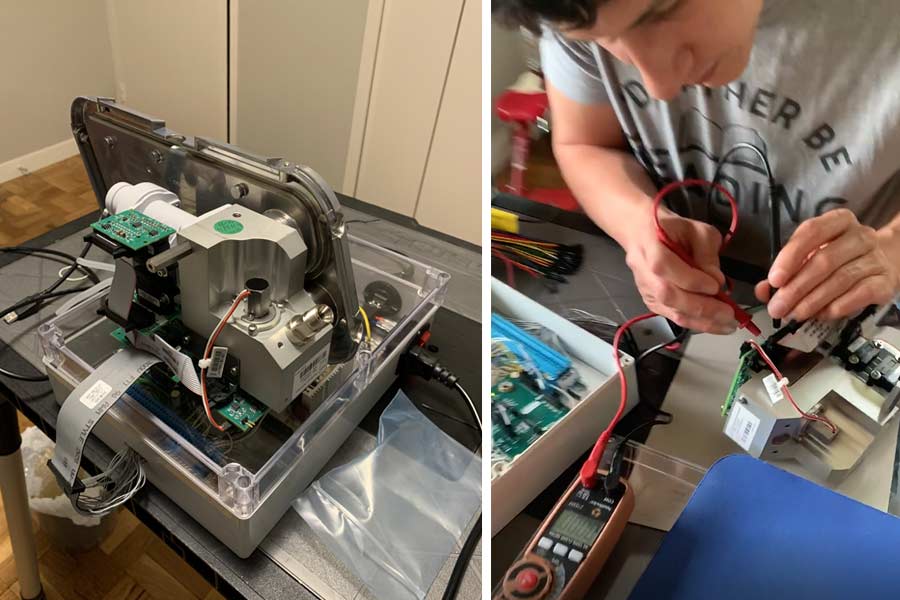 PASSIONATE ABOUT TECHNOLOGY
From a very early age, Erwin wanted to understand how things worked, to develop his creative capacity and focus it on something useful. As a result, he became interested in engineering.
"I wanted to make a machine or something that could be useful: that was clear to me even when I was at high school. At the Tec, I found the best place to study engineering," he explained.
Immediately after finishing his degree, he started working for National Instruments in Austin, Texas. Whilst there, he focused on sales, but he wanted to do something more.
"I was very interested in working on projects with the clients, not just selling the product to them. I wanted to help them, and while talking to my boss about this he asked me: 'Well, why don't you do it for yourself?'" he recalled.
Two years later, he founded Erlab, his own company. For 7 years, he provided automation and technological development services to organizations throughout Mexico, including the Mexican Army.
"That provided me with a lot of experience. I had lots of advantages from having worked with clients in the medical industry, and that was what led me to a job developing medical equipment," said this MIT student.
In the future, Erwin hopes to resume his own business project, focusing now on the development of medical devices, so he is taking advantage of all the experience he has acquired.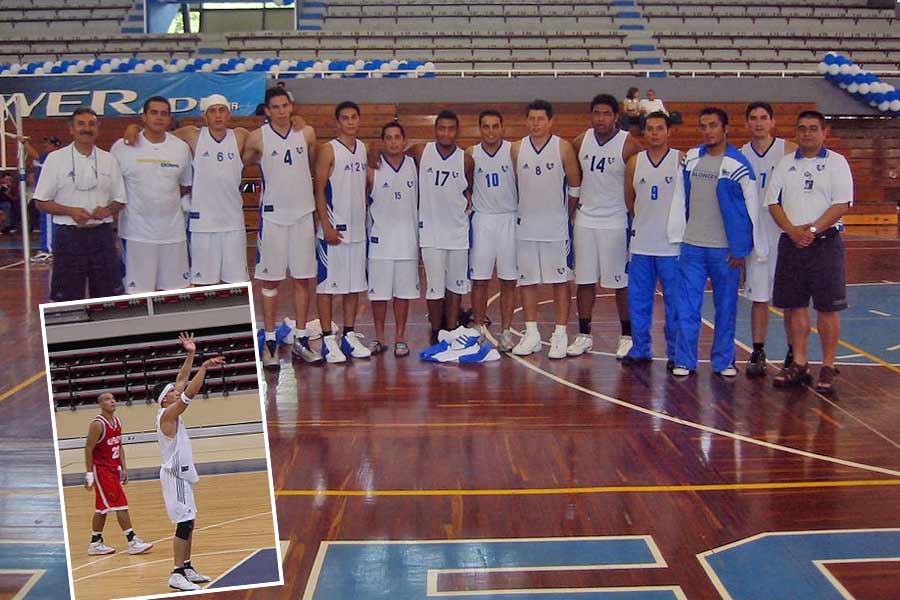 HOW BASKETBALL OPENED THE DOOR TO ENGINEERING
Every day, on returning home from junior high school, Erwin Franz passed the basketball court on the Tec's State of Mexico campus. That motivated him to become an athlete and to study engineering there.
His ability to play basketball allowed him to win an athletic talent scholarship to study high school, his undergraduate degree, and his postgraduate degree at the Tec.
As an athlete, he stood out by winning 3 national CONADEIP titles as both captain and a forward, in youth categories for 1999, 2000 and 2001. 
"My life was connected to the Tec through basketball. I'm proud to be a Tec graduate: I'm the product of what Tec de Monterrey's extracurricular programs provide.
"The Tec helped me to work with brilliant people. It gave me the vision of being committed to the environment, having a different outlook on life as a professional, and the intellectual confidence to become an entrepreneur," he concluded.
"I'm proud to be a Tec graduate: I'm the product of what Tec de Monterrey's extracurricular programs provide."
READ MORE NEWS AT CONECTA:
Seleccionar notas relacionadas automáticamente
1