These trends were shared by experts during the International Conference on Educational Innovation, organized by Tec de Monterrey.

Experts from universities and international organizations shared the latest trends in education at Tec de Monterrey's 7th International Conference on Educational Innovation (CIIE).
Experiences and expectations for the future that educational institutions around the world are preparing for were shared at the virtual event.
More than 4,500 attendees from 25 countries participated in the 2020 conference, with the opportunity to hear from 25 university rectors and more than 70 international experts.
CONECTA shares some of the trends discussed at CIIE: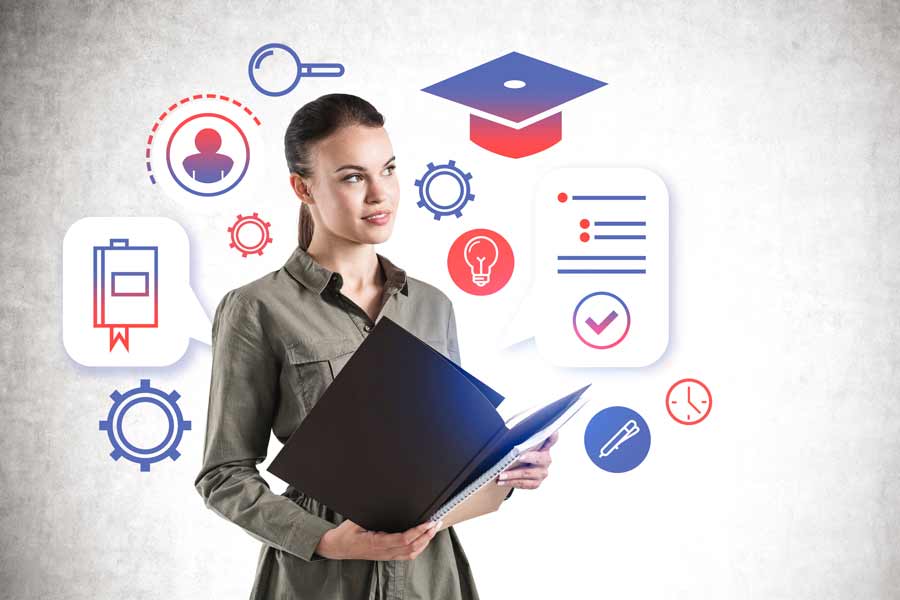 Providing lifelong education
Experts explained that continuing education should be provided through courses that are shorter than an undergraduate or graduate degree, such as micro-masters and diploma courses,
"There must be the flexibility to ensure that students will pursue their interests and dreams. There must be opportunities for learning within the institution, outside it, nationally and internationally," shared Luis Prieto, rector of the Pontifical Xavierian University.
A growing number of universities such as Columbia, MIT, and Tec de Monterrey itself were already offering some of these online, even before the pandemic began.
María Potes, director of research at the Polytechnic Institute of Santarém, also believes that reskilling, providing education to people who have been left behind in the workplace and training them in the use of new technologies, will become more common.
"Upskilling, which is specializing and seeing what companies need and then creating courses to clearly meet those needs, will also develop. Programming, robotics, augmented reality, and artificial intelligence are at the cusp of all this," added Potes.
More social leadership from universities
Educational institutions could play a greater role in social leadership by seeking to solve social problems in collaboration with other universities, governments, and public and private organizations.
Designing low-cost respirators for COVID-19 patients, awareness campaigns, healthcare programs, and even vaccine research have been examples of this.
Marcelo Knobel, rector of the State University of Campinas (UNICAMP) in Brazil, mentioned that the pandemic has shown the importance of universities to society.
"As a result, researchers and professors had more media time and that was an important factor in showing the importance of public universities both in our country and in around the world," he said.
David Garza, rector and executive president of Tec de Monterrey, commented that institutions such as TecSalud, the university's healthcare system, have contributed to the creation and application of health and patient treatment protocols.
"The production of ventilators, treatment, and support for different organizations, as well as TecSalud's great leadership in more than 29 protocols, and treatment for more than 2,000 patients," he added.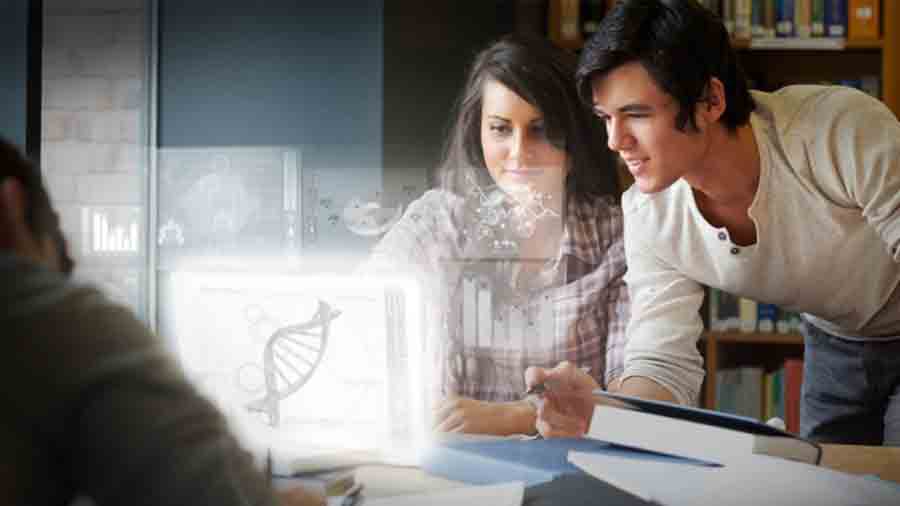 Incorporating new technologies into education
Artificial Intelligence, Virtual Reality, and Augmented Reality, as well as pedagogical design supported by technology, were some of the topics mentioned by the experts as educational trends.
For example, technologist Conrad Wolfran said that mathematics education should be based on technology and should stop forcing students to perform calculations that machines can do. 
"In real-world mathematics, computers do almost all of the work, but in mathematics classes, people do all the work," Wolfram said.
The expert proposed letting computers take care of the manual processes so that teachers and students can focus on understanding and defining problems, and identifying the information required to solve them.
Universities like the Tec are also creating spaces to promote technology in education such as the Institute for the Future of Education at Tec de Monterrey.
"Education should arm people so that they can reinvent themselves faster and faster.
"It needs to provide people with skills such as learning to learn, mastering technology, and teamwork," said José Escamilla, associate director of the Institute.
Encouraging learning through gamification
Another trend was students who learn on their own and who are interested in learning through games.
"The trick here is to add game elements like scoring points or leveling up," says Samuel K.W. Chu, professor at the University of Hong Kong.
Chu said that these tools have piqued the interest of high school students and have not only been fun for them but have also improved their learning.
In an interview, the professor even stated that the use of video games in education can benefit learning, memory, and various other skills.
"Game-based learning has to be made fun: it has to be fun and interesting. Learners must have a good time while they learn," says Chu.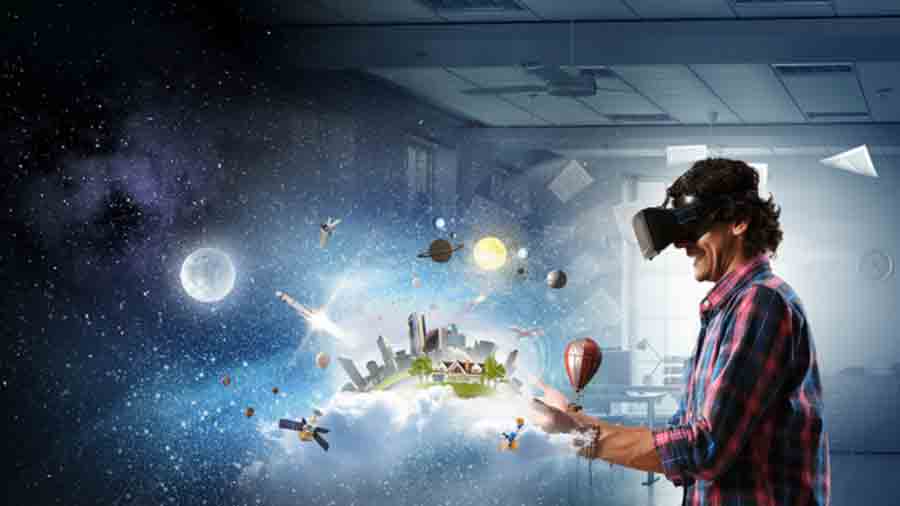 Providing support for students' mental health and wellbeing
Another trend mentioned by David Garza was taking care of the mental health of students and the community in general.
Universities such as Tec de Monterrey and University of the Valley of Guatemala have focused on maintaining and improving the wellbeing of their communities.
The development of programs such as Taking Care of Your Mind at Tec de Monterrey have promoted healthcare and provided support for mental, physical, nutritional, and even legal problems.
"These are also issues that will be there even when the pandemic is over. As educators, we are going to be living with this," says David Garza.
"We must prioritize communication and student wellbeing, as well as ensure curricular flexibility so we can implement new forms of delivery," adds Roberto Moreno, rector of the University of the Valley of Guatemala.
"Physical confinement causes physical and mental problems, so it is necessary to work on them," adds Cecilia Paredes, rector and founder of the Coastal Polytechnic School in Ecuador.
Increased links between universities and society
Higher education institutions will have more involvement with organizations and businesses, working together on local, national, and international issues. 
Even before the pandemic, Tec de Monterrey had been promoting challenge-based learning in conjunction with organizations, companies, governments, and associations.
"We do what can to help, working with companies to identify the skills and abilities that the university should develop in its students," confirms Luis David Prieto, academic vice-rector of the Pontifical Xavierian University.
Increasing support for educational entrepreneurship
Similarly, universities and organizations will promote challenges rewarding the design of educational tools.
At the 2020 CIIE, 5 projects were given prizes as part of the TPrize contest which, on this occasion, rewarded the development of tools focused on lifelong learning. 
"This initiative arose as part of the La Tríada alliance, with an interest in contributing to the advancement and further promotion of educational innovation," said David Garza, Tec de Monterrey's rector and executive president.
La Triada is an alliance between Tecnológico de Monterrey, University of Los Andes in Colombia, and the Pontifical Catholic University of Chile.
"Having undertaken workshops to strengthen these innovative projects in 11 cities across 6 countries in the region, we have seen the interest and importance of developing this project in spite of national borders, the distances that separate us, and the pandemic," said Alejandro Gaviria, rector of University of Los Andes.
Solving global challenges together
In the future, universities could seek more international partnerships so as to provide a global education and international experiences, even during the pandemic.
This is what Víctor Van Der Chijs, president of the University of Twente and Adel El Zaïm, head of the internationalization office of the University of Ottawa, explained.
"Internationalization and globalization of education will survive the current crisis, but they will change," said El Zaïm.
Van Der Chijs explained that, in Europe, some universities are already working to offer degrees and microdegrees that are valid in many countries.
"The European Commission requires it. They see that offering education on a national scale is no longer enough. Now, in Europe, you can travel between countries to complete academic activities," shared Van Der Chijs.
Similarly, El Zaïm explains that another aspect of internationalization which will change is that universities will increasingly seek to solve global challenges together.
"One of the most important things is to seek to solve global challenges such as those of the sustainable development goals.
"Comprehensive internationalization has to be for something and provide something, an objective and purpose, and each university needs to develop this", adds El Zaïm.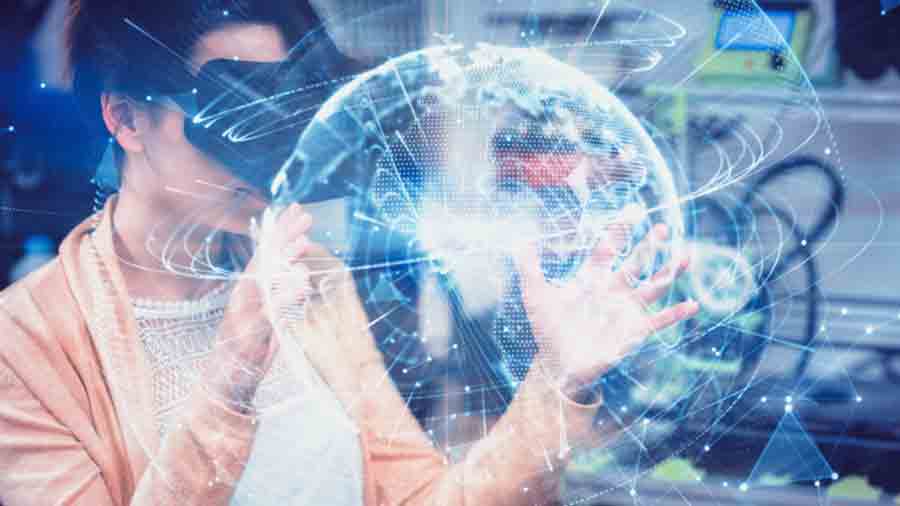 More opportunities for women in education
Also discussed at CIIE was that seeing more and more women in leadership positions is something very positive for universities.
"There is a sense of empowerment that the presence of more women in leadership provides," said Mary Papazian, president of San José State University.
However, future efforts should continue to be made to further incorporate them into educational leadership positions, concurred Dawn Freshwater, vice chancellor of The University of Auckland and Ana Mari Cauce, president of the University of Washington.
In the keynote panel "Women in Higher Education Leadership", the speakers shared the type of leadership they think should become the norm within the education sector.
"As a leader, it is important to be able to think differently, to offer solutions, and to have and to integrate my range of skills with someone else's, regardless of whether you are a man or a woman," shared Freshwater.
Companies building on their strengths
Tom Haak, director of the HR Trend Institute, proposes the development of leadership skills for all those within the employment ecosystem, but not just with the aim of training more leaders. 
"Leaders have to be able to do this and that, to listen, to have vision, to be close to people, and to make difficult decisions but, in general, this is an impossible mission," clarified the human resources expert.
So, according to Haak, the best thing to do is build a company on the strengths that employees already have, without forcing them to acquire others.
"Some people have strengths in certain areas, and others in different areas. We need to combine them in order to improve the way teams function.
"It's all about building on existing strengths and making organizations more confident in the self-management of both teams and individuals," Haak said.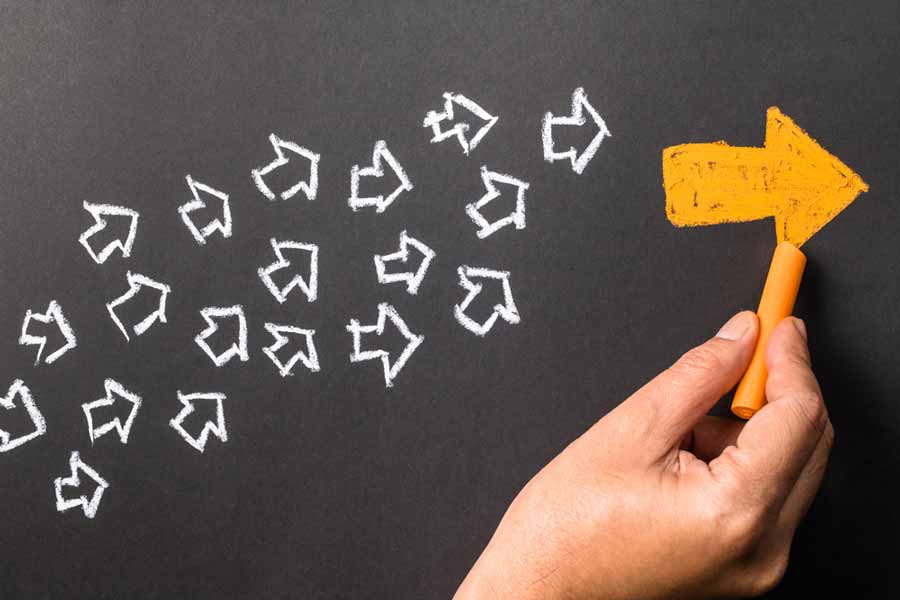 Greater collaboration between universities
Partnerships between different universities, as well as between universities and businesses, will increase in the future.
"The pandemic has been an example of how we contribute to society. Universities have been like black boxes, with all the decisions being made inside them.
"These boxes are being opened and will be complemented in collaboration and synergy with other potential stakeholders," Garza said.
Luis David Prieto, academic vice-rector of the Pontifical Xavierian University, confirms that universities will have to make radical changes because of the current situation, and that collaboration between universities could help improve that.
"Partnerships will be formed as solutions to real problems, to provide accountability in solving problems, and so that universities can be a beacon of leadership in resolving the problems that afflict us," says Prieto.
"One of the most important lessons we have learned is the importance of collective and collaborative intelligence, gathering experiences and opinions to solve challenges together," adds Angélica Natera, CEO of Laspau Inc., a company affiliated with Harvard University.
A new series of challenges to work on
Aside from the innovations and advances that have happened in response to the pandemic, some experts believe that there will be further new challenges to solve.
"Higher education around the world has faced great difficulties due to COVID-19 [...] more than 200 million students around the world have had their education disrupted. Of these, only 60% have received some distance education," said Francisco Marmolejo, education advisor at the Qatar Foundation for Education.
These challenges include unequal Internet access, the limited resources of educational institutions, and even economic issues related to paying tuition fees.
One of the priorities on which several experts agreed is ensuring that no student is left behind.
"We must prioritize communication and student wellbeing, ensuring curricular flexibility so we can implement new forms of delivery, and promote a digital transformation leveraged by new technology," said Roberto Moreno, rector of the University of the Valley of Guatemala.
YOU'LL DEFINITELY WANT TO READ:
Seleccionar notas relacionadas automáticamente
1
In Our Other Media