An online master's class from the Tec has won first place in the Excellence in Distance Learning category at the 2020 International Education Awards.


An online class from the Master in Innovation for Business Development at Tec de Monterrey has been recognized at the 2020 International Education Awards, held in India, for implementing personalized learning.
The "Financial Impact of Innovation on Companies" class, taught online by Professor Iván González, was recognized in the "Excellence in Distance Learning" category.
The aim of personalized learning is for students to learn in a personalized way and tackle their weaknesses in a subject.
"The award's an open call. We decided to apply for this category and were one of the few winners from outside India," said González.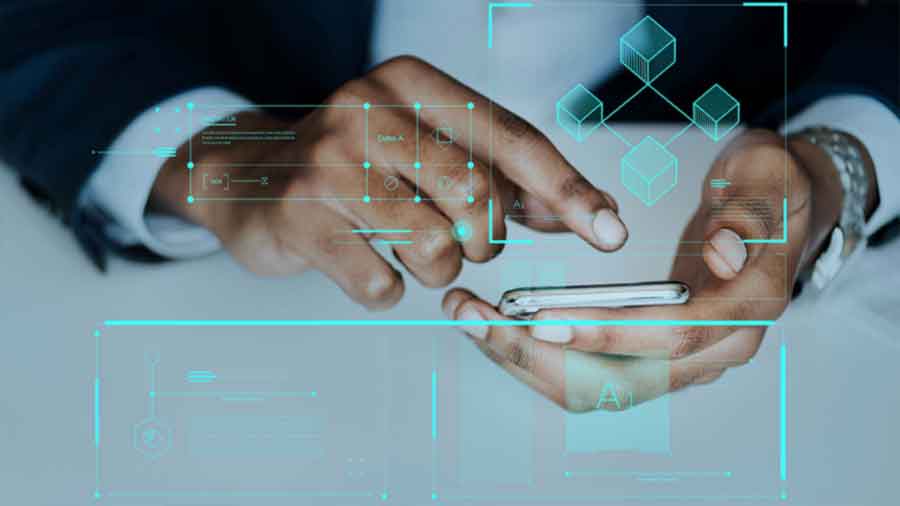 The personalized methodology of the winning class
González said that in this class, they seek to tailor learning according to students' needs, unlike traditional classes, where topics on finance are presented in a general way.
"What I like is that you can see you're sharing this knowledge and that the students are benefiting from it," he said.
First, the teacher presents resolved financial cases and their corresponding theory.
Then, students take an exam, which isn't graded as part of their final assessment, to test their knowledge on the subject.
"Following the outcome of that exam, students have the opportunity to see where they went wrong.
"They then have personalized sessions with the teacher during which they do activities and tasks, as well as reading texts, referencing materials, and watching videos," said González.
Challenges of the class
One of the main challenges of this methodology is that students entering the Master's in Innovation for Business Development come from different undergraduate degrees.
"We've had doctors, lawyers, architects, engineers, people from different backgrounds," he adds.
González said that because his students don't have the same knowledge, the methodology of personalized learning has been of great help in reinforcing basic concepts.
As a consequence, designing materials and class content has been an additional challenge.
The teacher also mentions that due to their positive results in theory and practice, they decided to take part in calls such as the International Education Awards.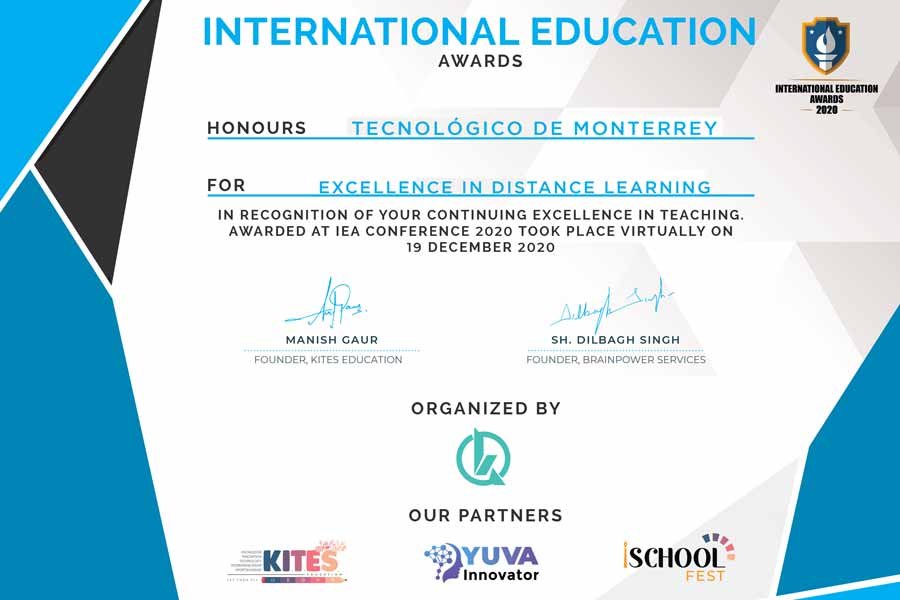 The International Education Awards
This award, given by Kiteskraft Productions, seeks to recognize the efforts of educators and institutions around the world for innovations and contributions to areas of education.
"Interestingly, 95 percent of the winners were from India. The event is organized there, and I was one of the few people from elsewhere, from another continent," González said.
The awards ceremony was carried out virtually due to the pandemic. González received a diploma and will later receive a statuette by mail.
"I wasn't expecting the award. We applied and pursued it but winning was something I wasn't expecting, and I really enjoyed it," he said.
González is a full-time professor of online Digital Education master's degree courses at Tecnológico de Monterrey. 
In March 2019, he received Recognition for Academic Inspiration from the director of the Digital Systems and Robotics Engineering degree program and the Tec alumni society for the same course.
A pioneering class in personalized learning at the Tec
Jorge Alfonso Ramírez, Digital Experiences Director for graduate Engineering programs, said that more and more people want to personalize their learning.
"Within the master's degree, we want things like this to happen, and in this case, it was a good achievement. The innovation that's put into practice isn't just about changing something to make it different, but about addressing a problem," said Ramírez.
The director said that this is one of the first times this style of classes has been implemented in a master's degree, and that it's an accomplishment to be recognized internationally.
"The innovation that's put into practice isn't just about changing something to make it different, but about addressing a problem."
"It's not easy. India is a very competitive country with a large number of teachers, students, and scientists, and the fact that this project had such a result is extremely satisfactory," he said.
These type of personalized learning experiences have been implemented in other areas of education at Tec de Monterrey, such as its Tec21 Model.
In this model, students can enter a subject area and define the path they'll take during their undergraduate degree to specialize in various topics at the end of their degree course.
What's more, their learning is based on flexible, experience-based challenges, with inspiring teachers and a memorable student experience.
READ MORE:
Seleccionar notas relacionadas automáticamente
1