Tec graduate (EXATEC) Ana Luisa López was part of the digital lighting team on the movie 1917 (winner of the Oscar for Best Visual Effects), as well as Sonic the Hedgehog.
The screening had finished and the movie theater was starting to empty. Ana Luisa López stayed in her seat and was suddenly elated to see her name in the credits of the movie 1917.
The Tec de Monterrey graduate worked as a digital artist on the creation of certain effects for the movie that won the Oscar for Best Visual Effects.
"I was so proud to see my name in the credits. I thought, 'Wow! Everybody's seeing this!'" said the Tec graduate to CONECTA.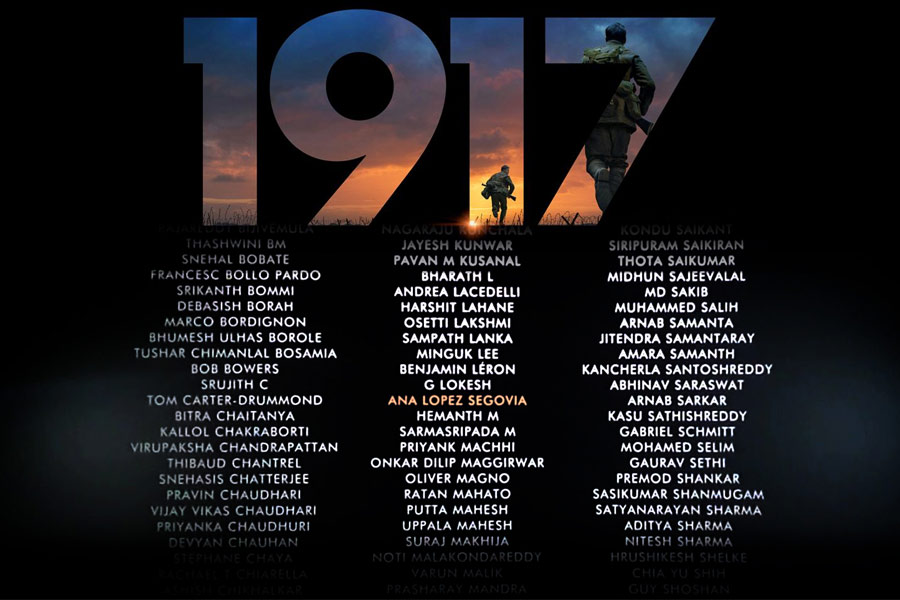 Ana Luisa worked for 6 months at the Moving Picture Company (MPC) studio at its offices in Canada, where she lit several scenes in the war movie alongside other digital artists.
During her time at MPC, she also worked on the digital lighting of Sonic the Hedgehog, which will be released soon.
HER EXPERIENCE ON 1917
After graduating with a degree in Art and Digital Animation from the Monterrey campus in 2015, Ana Luisa began a career as a 3D digital artist, working on the production of video games, commercials, and short films.
She acknowledges that lighting is her specialty, but she's also skilled in texturing, making models, and working on scenes in a three-dimensional digital environment based on a 2D design.
Production had already begun on 1917 when Ana Luisa joined the lighting team at MPC, and she got the chance to work on a couple of sequences.
"That movie was really great. As the whole thing is a continuous shot, it was a huge technical challenge. I was given very simple things because I'd just started.
"For instance, I got to light elements in a scene where there are some petals flying around and there are some others on the ground, the soldiers are walking, there's a metal thing outside one house, and then they see a living cow and two dead ones," she summarized.
Although she acknowledges that she wasn't on production of 1917 for very long, she says that the lessons she learned from the international entertainment industry were invaluable.
"I worked on a production where there were really talented and patient people who helped me. When one of my shots was approved, they congratulated me. That was incredible, seeing the working culture that the artists had," she said.
A total of 600 people (including digital artists and software and production engineers) were involved in making the special effects on 1917.
"It makes me proud to know I took part and I was there, seeing the standard they had for approving shots. It's on another level," said this Tec graduate.
The movie 1917 won 3 Oscars: Best Sound Mixing, Best Cinematography, and Best Visual Effects.
"When one of my shots was approved, they congratulated me. That was incredible, seeing the working culture that the artists had."
'LIGHTING' THE WAY FOR A NEW SONIC
While she was still working on 1917, Ana Luisa was asked to join the lighting team on a new version of Sonic.
This happened due the controversy caused when the first trailer was released, as the fans didn't like the way the character looked, and it was decided to redo the character.
That was a challenge for this Tec graduate, due to the adaptations it involved.
"Many elements had already been lit in the previous edition and these had to be adapted to the new model.
"I was given the task of lighting the character of Sonic and the effects around him. As the character had fur, it caused a lot of noise problems, and I had to do a lot of optimization to fully clean up the image," she explained.
"I have a shot where Sonic runs out onto a baseball field and gets dragged along the ground. That's where I had to light Sonic, the dust, the stones, everything," she added.
Although she's not a fan of video games (apart from Tetris), the Tec graduate says she already knew who the blue hedgehog was.
"I like him because he's a very entertaining character. I knew him from Smash Bros, which my brothers play. I don't remember them playing a Sonic game, but I obviously knew who he was.
"When I told them I was going to light Sonic, they said it was a very cool movie to work on," she added.
Ana Luisa says that, just like on 1917, working on this production has been a milestone in her career. She says the movie is entertaining and above all for the whole family.
HER CAREER AS A DIGITAL ARTIST
"My love of doing 3D began when I was studying my degree. I think that was when the penny dropped that 3D was what I wanted to do," she recalls.
After graduation, this Monterrey native discovered an opportunity to work in a startup that was developing video games for kids. However, the company shut down two years later, taking some of her work with it.
"It was a bad experience, but I wanted to keep doing something in 3D. For a while, I taught Digital Expression at PrepaTec, and took advantage to move over to programs I hadn't seen on my degree course."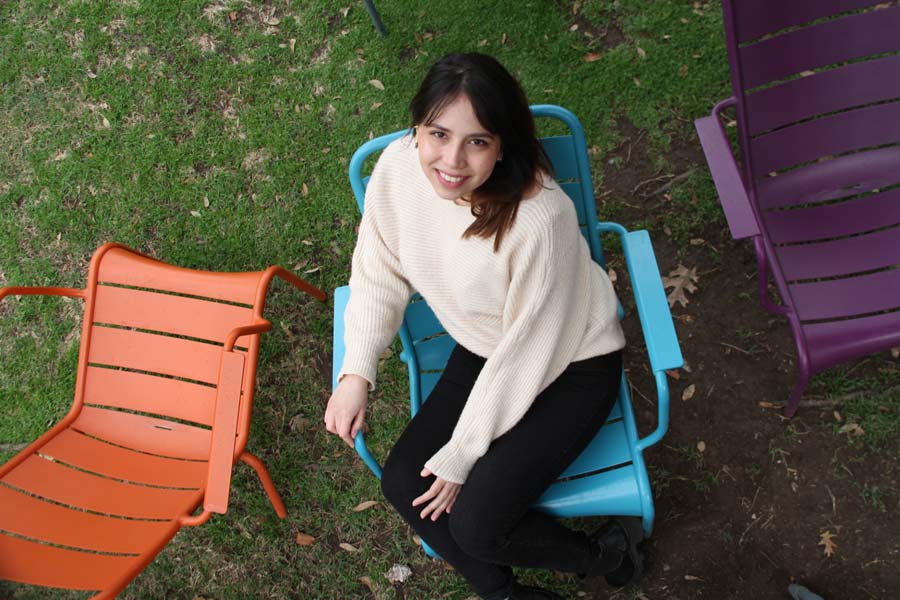 Ana Luisa ended up being hired to work at the Pixel Perfect studio (created by René Allegretti and Edén Muñoz, also Tec graduates), where she did all kinds of projects.
I worked there as project coordinator and lighting artist on commercials, Mexican short films, music videos, and even a Canadian feature-length movie in the gore genre.
"The Canadian movie was called Funhouse. It was really gory, but the truth is I had fun making it. It was a lot of work and it really helped my portfolio.
"I think working at Pixel boosted my career and my practical knowledge of the industry. After having worked there for a year, I started looking for opportunities in Canada."
When a friend told her about some job opportunities, she went to the MPC studio website to check out vacancies and sent a demo of the work she'd done.
"I sent my video on Sunday night and they'd already got back to me for an online interview by Monday," she recalled.
She emphasizes that she's very proud to have found other Mexican digital artists in Canada, such as the ones who also worked on Sonic, although she doesn't know how many there are.
"As we Mexicans are so hard-working and so creative, we really want to learn more or work to another standard. I think that's why so many successful Mexicans are there, and it shows in the work."
Ana Luisa believes that the Tec was where she found her calling as a digital artist and learned values that helped her reach the international stage.
"The Tec taught me how to work, to go the extra mile. That's something the teachers repeat a lot. You know that putting effort into what you're doing is what's going to take you far. I want to learn more and improve the industry in Mexico," she concluded.
YOU'LL ALSO WANT TO READ:
Seleccionar notas relacionadas automáticamente
1