CONECTA brings you an audio summary of the most important stories and news from Tec de Monterrey and its community.


"Historias para llevar" (Stories to Go), the podcast from CONECTA for the Tec community, is already in its second season and provides the most important stories and information from the Tec.
This weekly production, which can be heard on Spotify, Apple Podcasts, and Google Podcasts is created by CONECTA, the official news site of Tec de Monterrey.
The show is part of the TecSounds network, Tec de Monterrey's podcasting division, which also has programs on subjects such as health, politics, and educational innovation.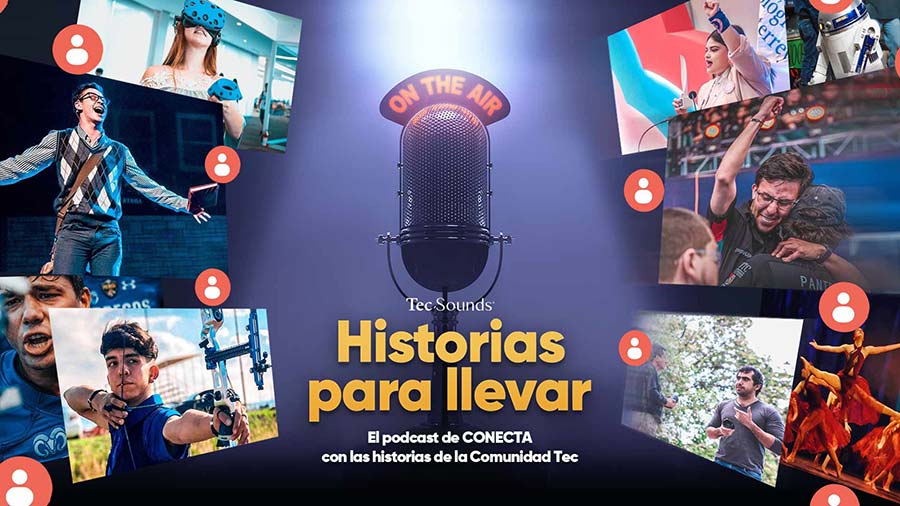 TEC EXPERTS, NEWS, AND STORIES
On the CONECTA podcast, presenters Victor Aguiñaga and Mariana Almazzi, students at this institution, share:
The most important news from the Tec
Inspiring stories from its community of 90,000 students, 40,000 collaborators, and 300,000 graduates.
Opinions and recommendations from Tec experts on topics of general interest
"We want to extend what CONECTA does with this podcast and share stories about those people in our community who are doing positive and really important things," explains Asael Villanueva, general coordinator of the podcast.
"We also provide valuable up-to-date information, such as news on the coronavirus epidemic, where we're informing our community and using Tec experts to explain to society at large," he adds.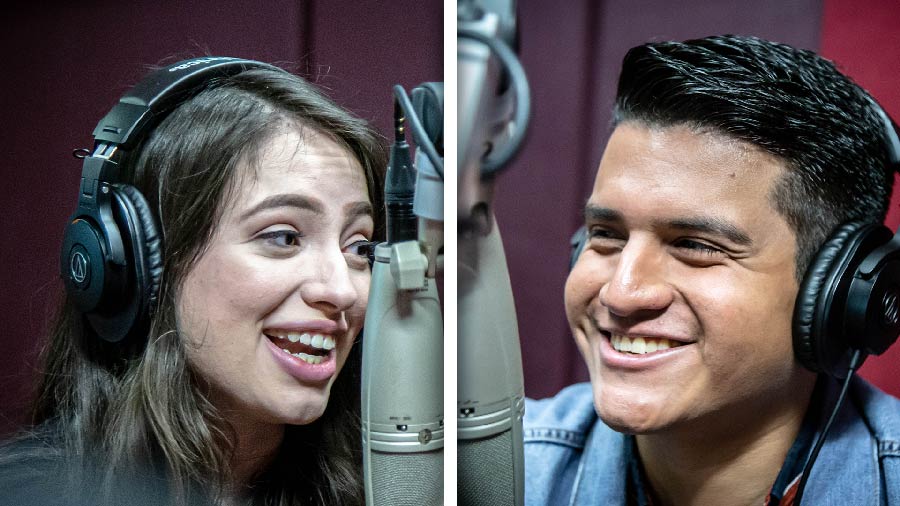 PRESENTED BY STUDENTS FROM THE TEC ITSELF
The presenters of "Historias para llevar" are Víctor Aguiñaga, an Innovation and Development Engineering student, and Mariana Almazzi, a Communication and Digital Media student.
"We wanted the podcast to be fresh and natural because its presenters are real students with experience of life at the Tec," says Villanueva.
This is Aguiñaga's second season, while Almazzi joined this season to replace journalism student Rebeca Agredano, who was the previous presenter.
"It's been a very satisfying project. I've had the chance to learn and tell stories from many Mexicans who are doing important things for Mexico," says Victor.
"Bringing these stories to the people is a great experience and we hope to reach as many people as possible," adds Mariana.
WHERE CAN I HEAR IT?
The latests episodes of Historias para llevar are uploaded to Spotify, Apple Podcasts, and Google Podcasts every Friday.
They're also available from the TecSounds website.
READ MORE NEWS AT CONECTA:
Seleccionar notas relacionadas automáticamente
1