The Metropolitan Museum of Monterrey is presenting an exhibition on famous Mexican architect Francisco González Pulido.

Renowned architect Francisco González Pulido has presented his exhibition, "30 years, 30 stories, 30 projects", at the Metropolitan Museum of Monterrey.
"This is an exhibition that focuses on how to do more with much less. All these projects have that logic. They were chosen precisely for that reason. That's the beauty of functionality," he said.
The exhibition, which will run from June 18 to September 21, includes 30 projects that the Mexican architect has created during his career, after graduating from Tec de Monterrey.
The exhibition includes his most notable projects in Mexico and countries such as the United States, Germany, China, Japan, and Thailand.
His work has been recognized for redefining stadiums, laboratories, and airports, as well as cultural, living, and working environments.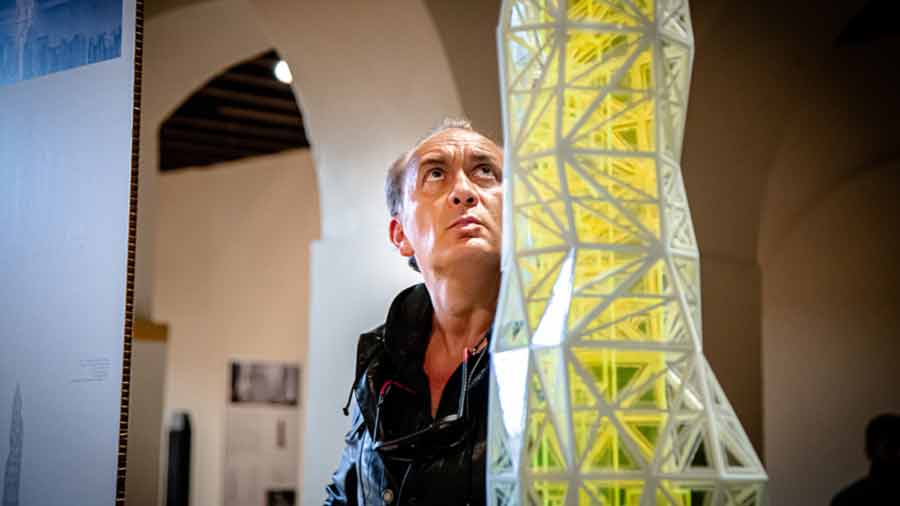 3 decades of experience
Francisco González was born in Mexico City in 1970, graduating from the Tec's Monterrey campus in 1991 with a degree in Architecture.
In 1993, a 465-square-meter villa was his first residential project, and he won his first international award in 1995 for working on the design of a technical training center for General Motors.
Francisco is the founder and director of the FGP Atelier architectural studio. In 2012, he became the first partner and subsequent president of the Helmut Jahn firm.
He also holds a Master of Building Technologies and Project Management from Harvard University, where he enrolled in 1998.
He's also a member of the board of Tec de Monterrey's School of Architecture, Art, and Design, and a member of the Mexican Entrepreneur Association in Chicago.
He has implemented projects in North America, Europe, the Middle East, and Asia. In the future, he'll be involved in a project for the first cargo droneport in Dubai, during Expo 2030 in Saudi Arabia.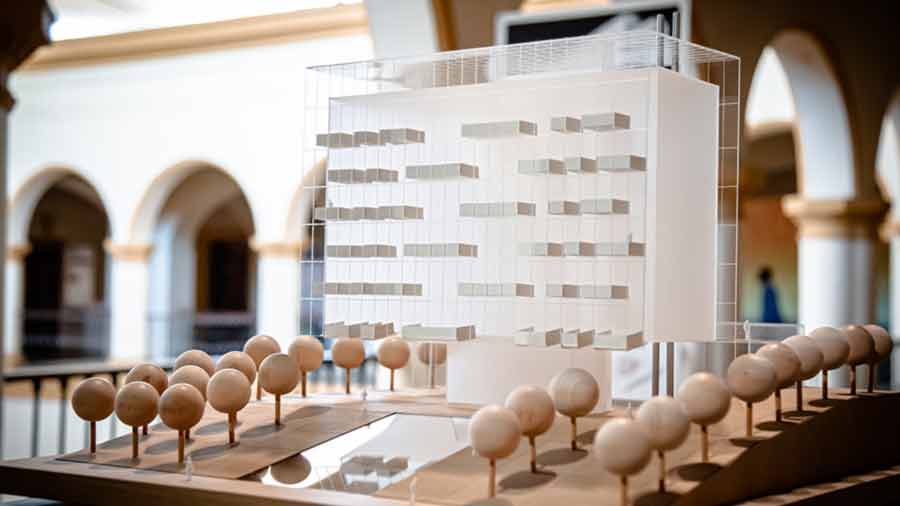 Projects at his alma mater
Francisco González not only studied at the Tec but has also implemented several projects at the institution as a graduate. 
The 30 projects exhibited include a nanotechnology laboratory called Tecnano, a roof for the Monterrey campus library called La Hoja (The Leaf), and a remodel of the Rector's Building on the same campus. 
"For me, the Rector's Building was a crucial moment in my life. Just imagine me walking with my backpack and passing by that building every morning. 32 years later, the Tec says to me 'Francisco, we want a proposal,'" recalls the architect.
Likewise, Tecnano is one of the laboratories at the Tec that focuses on the use and development of nanotechnology, which adds to González's list of projects in this area.
"I'd already done laboratories, such as one in Germany, in Leverkusen, for Bayer, and another in Switzerland," adds González.
Sketches, details, stories, and even phrases from the architect are included with each of the models that make up the exhibition.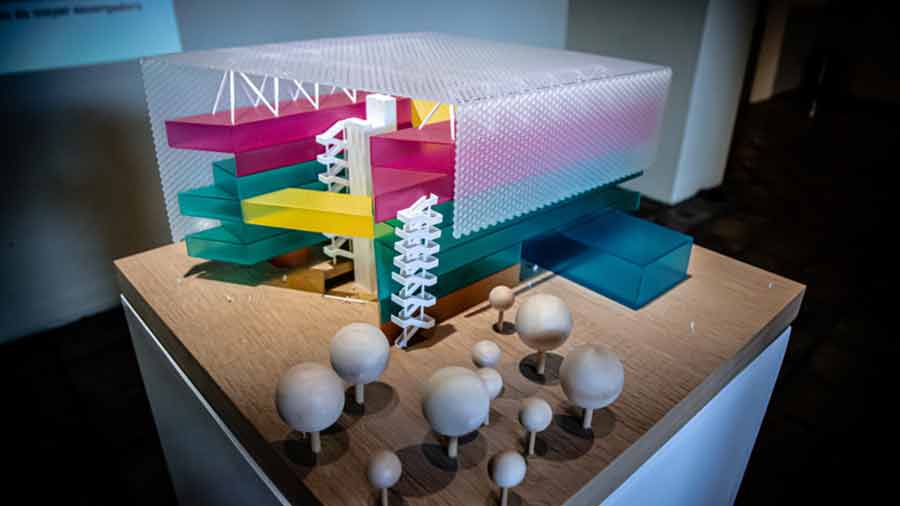 The exhibition projects
Here are some of the projects from the exhibition organized by the City of Monterrey:
1997 Price Waterhouse Office Building, Mexico City
2002 Bayer HQ, Leverkusen, Germany
2004 Cologne / Bonn Airport, Cologne, Germany
2006 Suvarnabhumi Airport, Bangkok, Thailand
2010 Veer Towers, Las Vegas, Nevada
2014 Greater Tokyo Station, Tokyo, Japan
2014 Spacecraft for Porcelanosa, Valencia, Spain
2015 Convention Center in Doha, Qatar
2018 Land Rover Regional Offices, Shanghai, China
2019 Red Devils Stadium, Mexico City
YOU'LL DEFINITELY WANT TO READ:
Seleccionar notas relacionadas automáticamente
1