Dak Prescott, quarterback for the NFL's Dallas Cowboys, says that his teammate Isaac Alarcón is an inspiration to many.

Cover photo: NFL Mexico
Former Borrego Salvaje (Wild Ram) Isaac Alarcón is held in high esteem by Dallas Cowboys teammate Dak Prescott.
The quarterback said that the Mexican player, selected by the NFL team to start this season, is an inspiration to many.
"He's my guy. I love Isaac. The 'Great Isaac' is what I call him. He's a great kid, it's great to have him around. His energy, he's always speaking anytime he walks by," he shared in a press conference.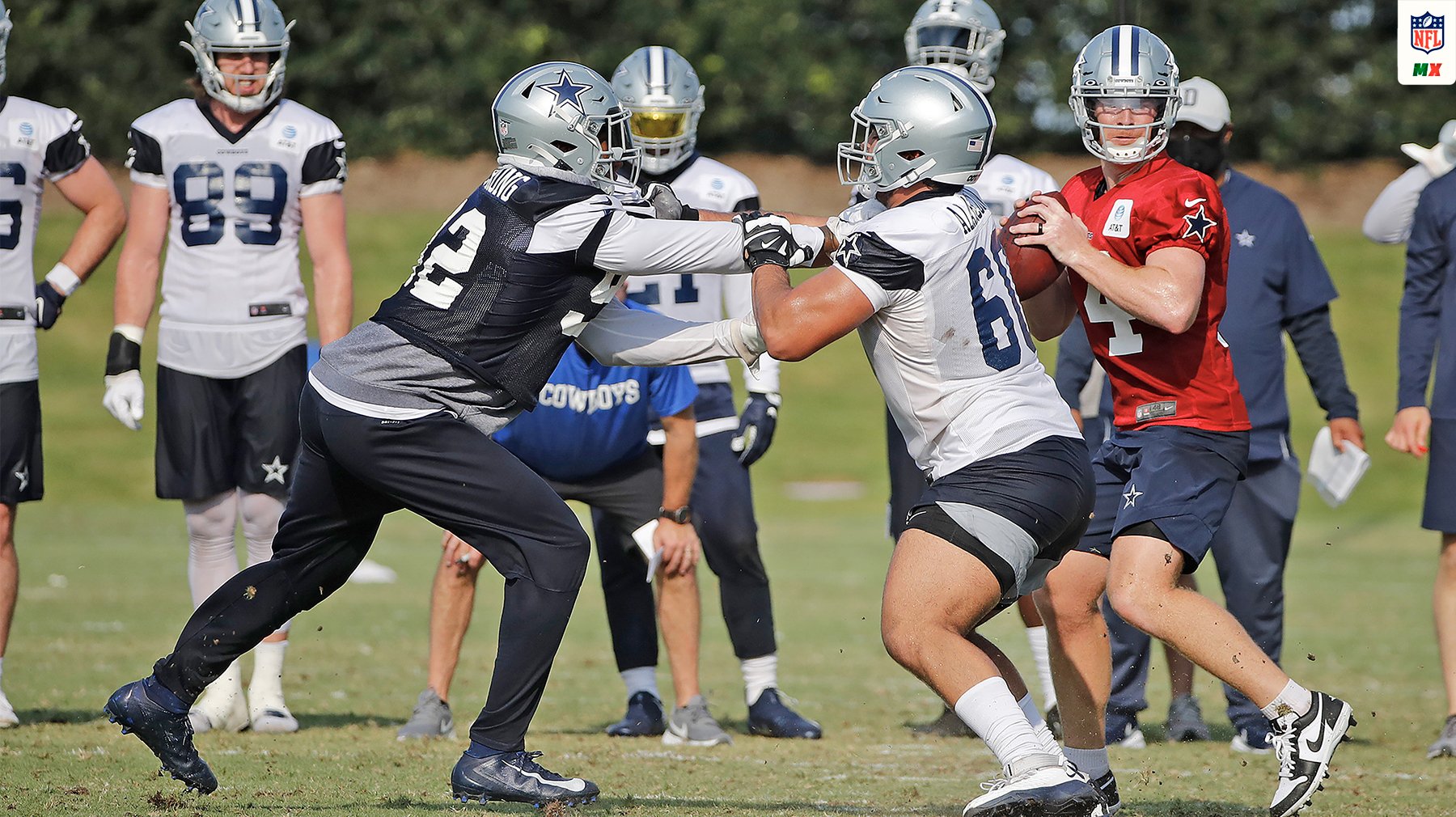 Prescott, who was named NFL Rookie of the Year in 2016, said he has been able to socialize with Alarcón and get to know him better.  
"I was able to share a conversation with him about his past, where he's from, how Mexico was, how it was playing football over there, his brother.
"So, he's got a big fan in me. I'm proud of him. I told him he's opening doors for many people and he's an inspiration honestly," he said.

Prescott said that they are lucky to have the Mexican offensive lineman, who played with Borregos Monterrey (the Monterrey Rams) for five years.
"I'm excited he's a part of the team, and I know the Mexican fanbase has a favorite player in there. We're all fortunate to have Isaac," he added.
Alarcón, 22, was selected by Dallas through the International Pathway Program, and is currently taking part in pre-season training with the team. He plays as an offensive lineman.
He was a student of Automotive Design Engineering at the Tec's Monterrey campus. He is 2.04 meters tall and weighs in at 145 kilograms. He became a champion with the Borrego Salvajes (Wild Rams) in both 2015 and 2019. He was also selected for the national team.
The player earned the opportunity to play in the NFL due to his effort and dedication, said Carlos Altamirano, coach of the Monterrey Rams.
"It gives us a lot of pride to know that one of our boys has had this opportunity; it motivates us to continue working with the students to the fullest, and allows them to see that there is a possibility of their dreams coming true. Isaac earned this opportunity through effort, hard work, and talent," he said.
The Dallas Cowboys, valued at $5 billion dollars, are the most highly valued sports team in the world, according to Forbes magazine. They have won five Super Bowls, the last one being back in 1995.
The NFL season is scheduled to begin in September.
https://twitter.com/SomosCowboys/status/1295721505083596806


YOU MAY ALSO BE INTERESTED IN:
Seleccionar notas relacionadas automáticamente
1